Original Judaica Mixed Media Pastel/Gouache Painting
"BAR MITZVAH BOY IN THE SYNAGOGUE"
1981 Oil-Pastels, Gouache with Ink on Paper 15 ¾ x 7 ½ inches
Buy It Now Price $175.00 or Make a Best Offer At forviv@aol.com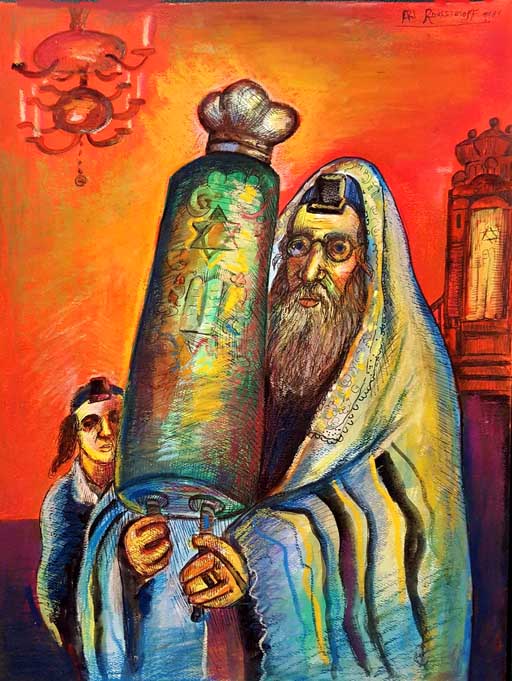 THE RABBI HOLDS THE HOLY TORAH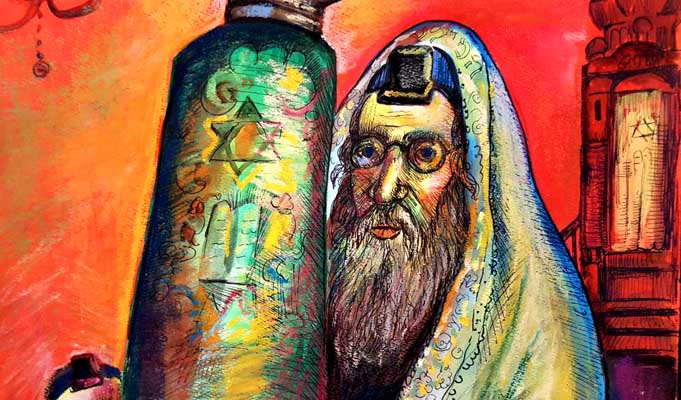 AN INSPIRING RARE ROUSSIMOFF ARTWORK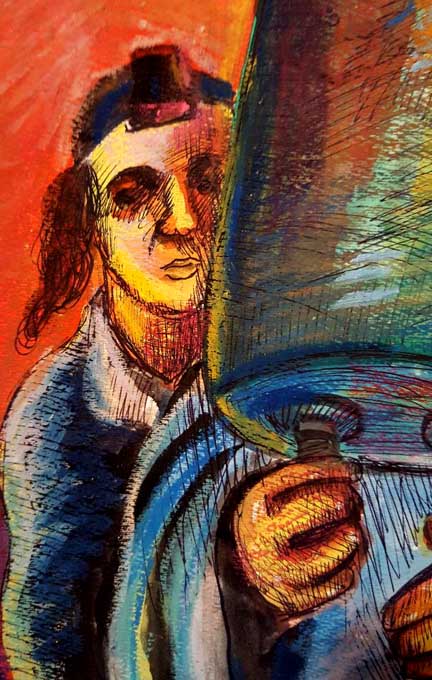 BEAUTIFUL MAGICAL COLORS. EXPRESSIVE.
" BAR MITZVAH BOY IN THE SYNAGOGUE
Presenting a very beautiful and unique original early signed and dated Judaica Mixed Media Painting by International Artist Ari Roussimoff. "Bar Mitzvah Boy in the Synagogue" dates to 1981. In this fine religious Synagogue composition, a newly made Bar Mitzvah youth stands beside the venerable Rabbi who is holding the Holy Torah Scrolls. This is a stirring inspirational composition with deeply expressive, rich colors. The effect is magical. During the 1980's Roussimoff created several such pieces that combine the use of Oil Pastels, Gouache paints and ink. These are marvelous works, as can be seen in this work. It is one of the artist's rare works done in this Mixed Media technique. A fine artwork. Title: "Bar Mitzvah Boy in the Synagogue". Date of creation: 1981. Medium: Oil-Pastels, Gouache and Ink on Paper. Size: 15 ¾ x 7 ½ inches. In very good condition. While less known than his expressive paintings, Roussimoff's drawings, pastels and watercolors have received much critical acclaim when exhibited early on in his career. Aside from drawings created on commission for magazines, these fascinating gems have not been made available for sale. Not until now.  Buyer will receive a certificate of authenticity. FREE SHIPPING in USA.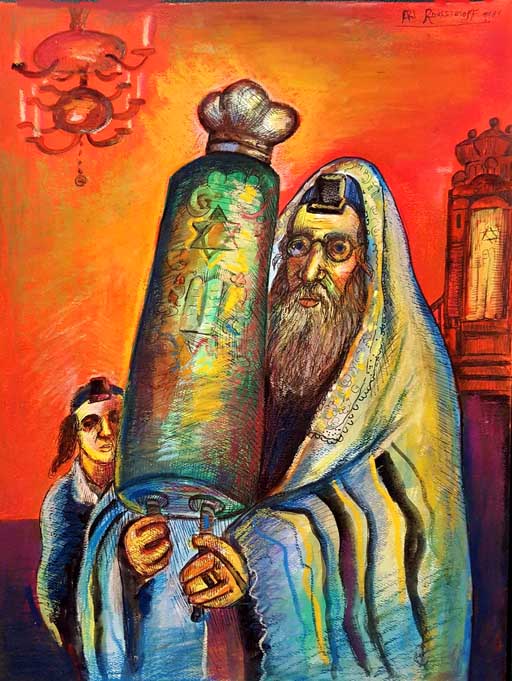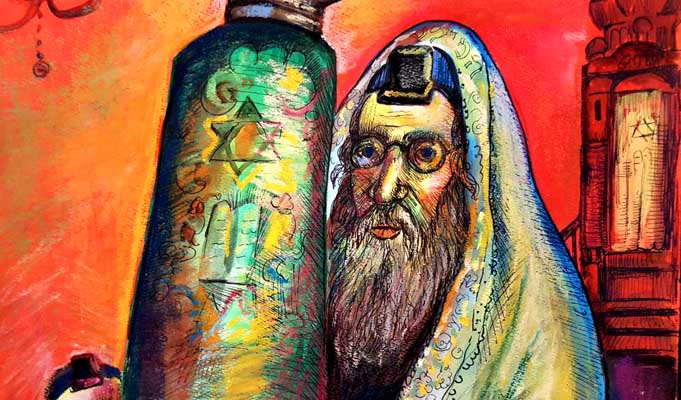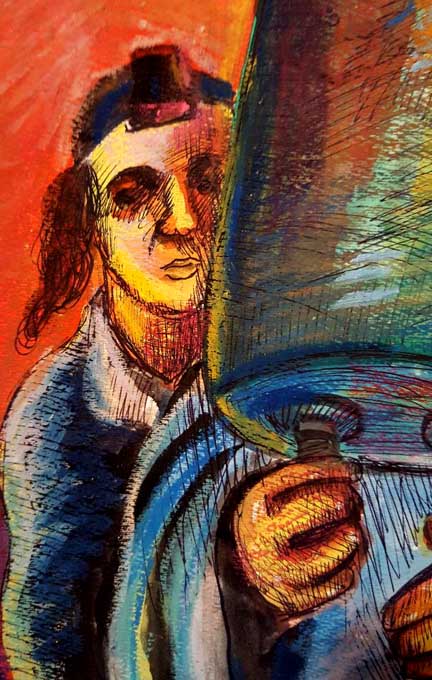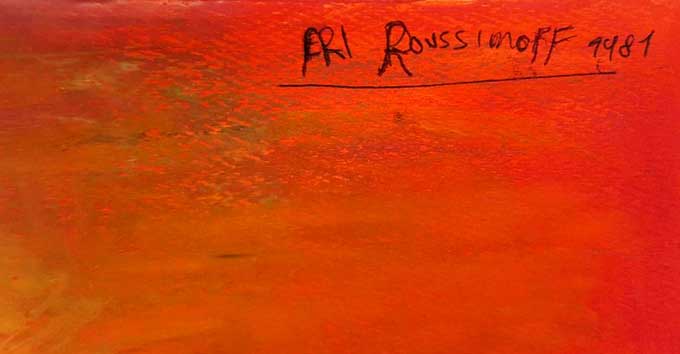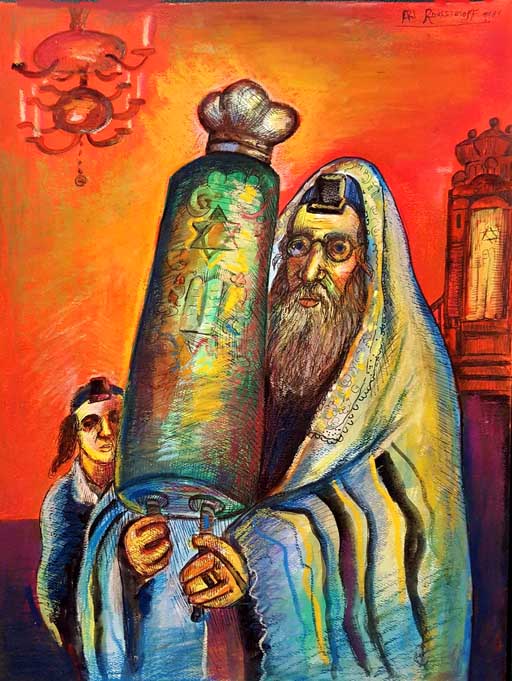 "BAR MITZVAH BOY IN THE SYNAGOGUE"
1981 Oil-Pastels, Gouache with Ink on Paper 15 ¾ x 7 ½ inches