Welcome 
To The World 
of  Roussimoff Art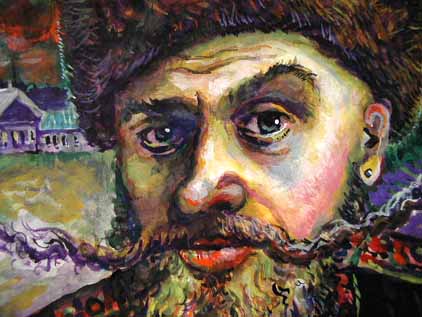 Self-Portrait Of The Artist (Detail 1995)
NEWS
EXTRA!! EXTRA!!
NEW MASONIC PAINTING  ARI ROUSSIMOFF'S "A LADDER THROUGH LIFE"  AT THE CHANCELLOR ROBERT R. LIVINGSTON MASONIC LIBRARY & MUSEUM, NYC.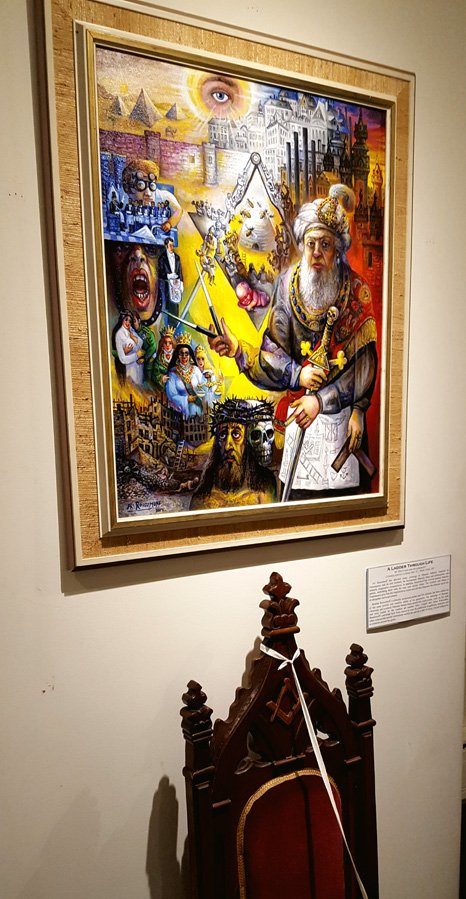 Current Exhibit
The above Roussimoff painting can be seen displayed at The Chancellor Robert R. Livingston Masonic Library of Grand Lodge of New York
Below. You can click into the pictures to see available Roussimoff works in each category.
                  OLD RUSSIA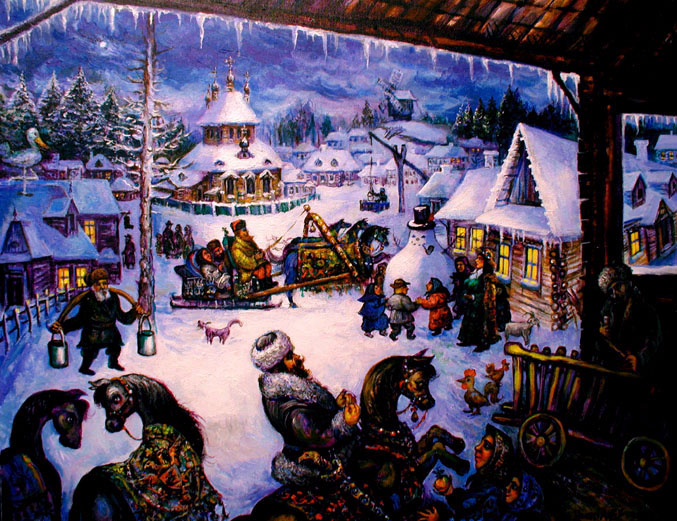 JEWISH LIFE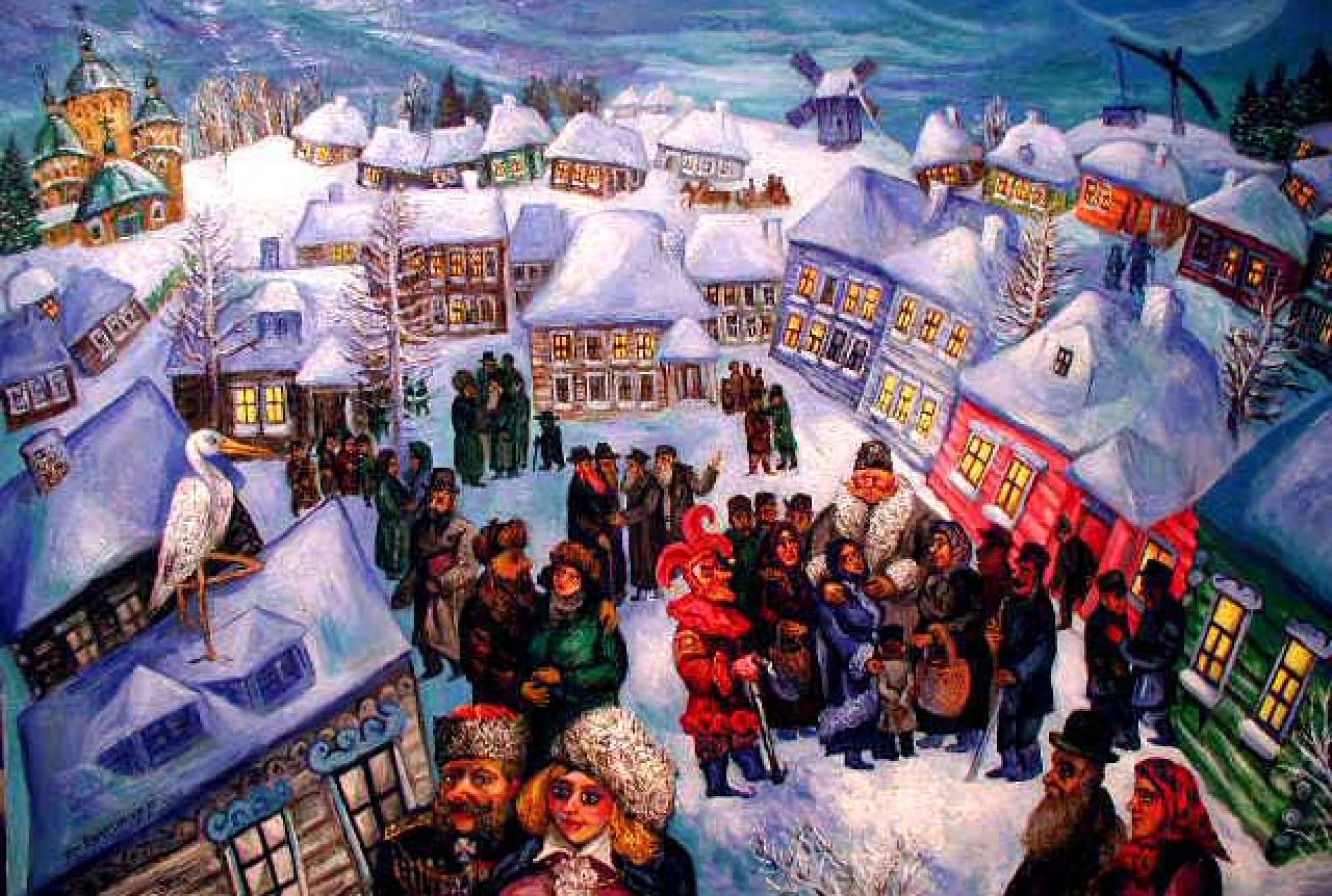 MASONIC PAINTINGS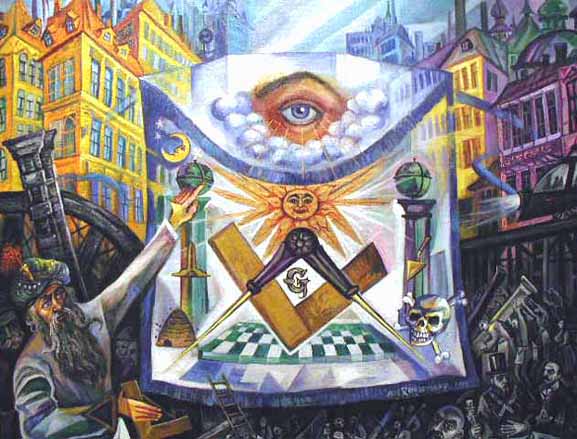 CARNIVALS, CIRCUSES AND SIDESHOWS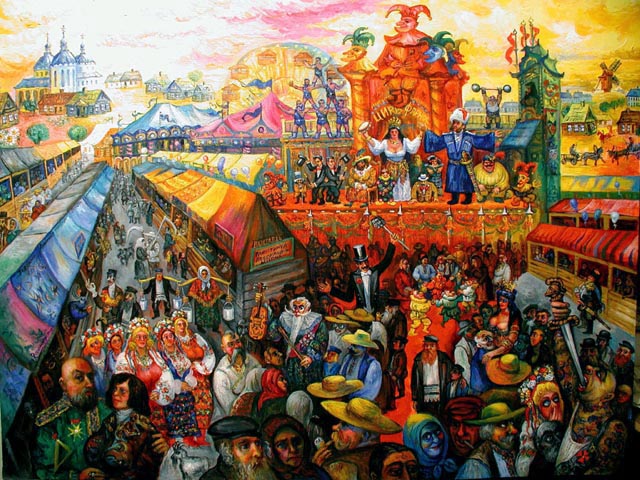 A RUSSIAN VIEWS AMERICA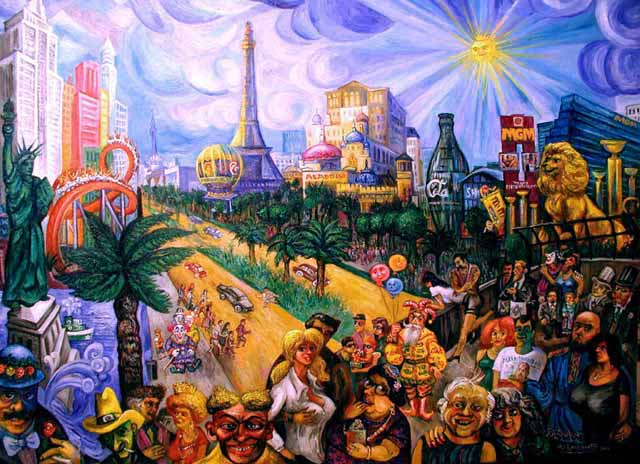 ROUSSIMOFF PHOTO COLLAGE PORTRAITS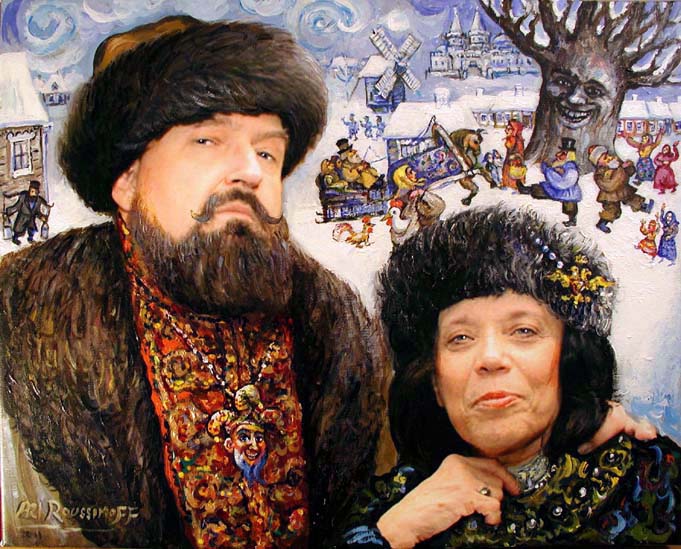 See My Ebay Shop
https://www.ebay.com/str/tolstoyrus
CHECK OUT MY ETSY SHOP AT:
https://www.etsy.com/shop/AriRoussimoffArtShop
VISIT ME ON FACEBOOK
https://www.facebook.com/profile.php?id=100010638462028
OR PURCHASE PRINTS OF MY WORKS AT
https://fineartamerica.com/art/roussimoff
Contact Information:
Postal address
VF Enterprises
PO Box 20183
New York, NY 10014
Electronic mail General Information: forviv@aol.com
Sales: forviv@aol.com Customer Support: forviv@aol.com
Webmaster: forviv@aol.com
OFFICIAL COPYRIGHT NOTICE
ALL IMAGES AND TEXTS APPEARING IN THIS WEBSITE AS WELL AS ALL PAINTINGS, OTHER ARTWORKS, FILMS & PHOTOGRAPHS CREATED BY ARI ROUSSIMOFF (in addition to any representations thereof in any other mediums known now or in the future) ARE FULLY PROTECTED UNDER THE RULES OF INTERNATIONAL COPYRIGHT LAW AND ITS VIOLATION IS SUBJECT TO PROSECUTION.
All inquiries in regards to licensing images or for purchases of works and commissions contact us.