" REBIRTH"
2008 Acrylic on Canvas 36 x 24
HIRAM ABIFF AND KING SOLOMON THE WISE AMIDST RUINS
LIKE NOAH MANY GENERATIONS BEFORE HIM, THE KING RELEASES A DOVE OUT INTO THE WORLD TO SEE IF IT IS READY TO BE REBUILT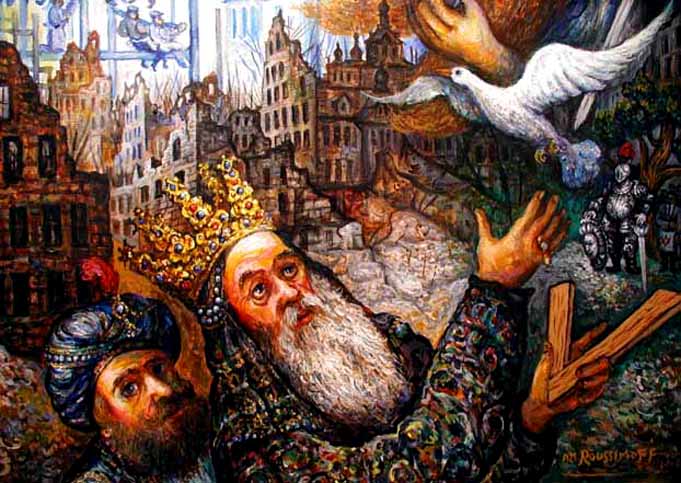 PASSIONATE BUILDERS BUSY WITH WORK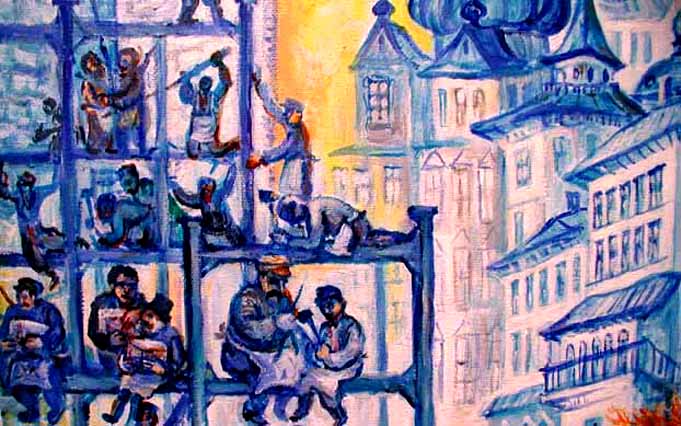 FOUR EYED PROPHET, SCALES OF JUSTICE:
ONE PAIR OF EYES REPRESENT THE HEART AND SOUL. THE SECOND, THE MIND WITH THOUGHT.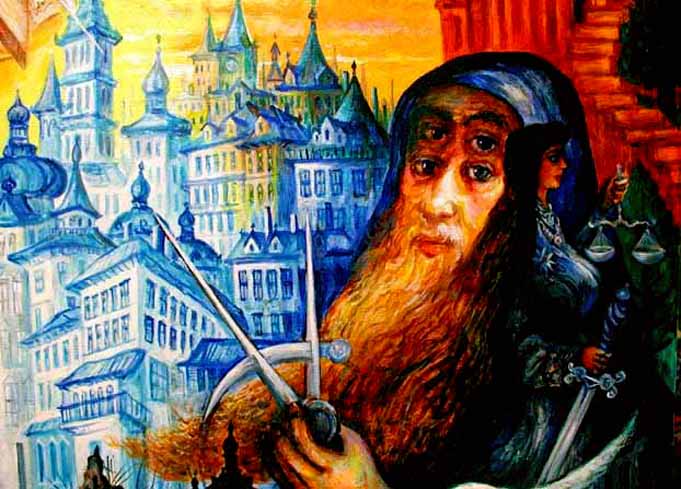 CHIVALRY OF FREEMASONRY, THE ETERNAL LODGE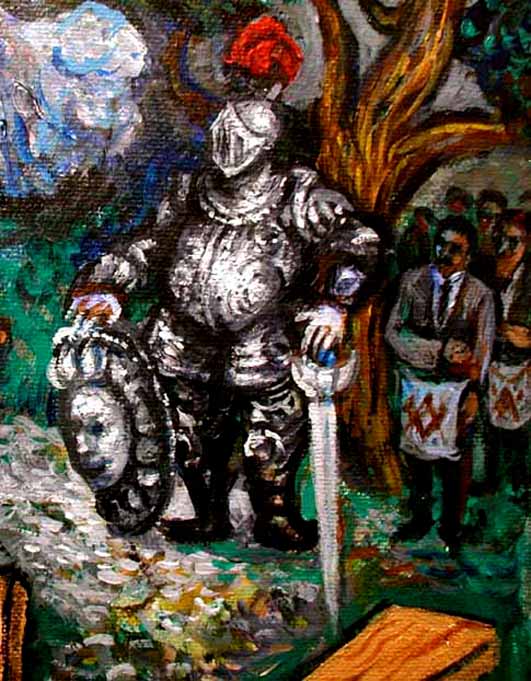 A WALL SHAPED LIKE A MASONIC APRON
THE WALL SYMBOLIZES GREAT IDEALS TAUGHT BY FREEMASONRY: MORALITY, LOVE, SPIRITUALITY, WISDOM AND ALL THE MANY VIRTUES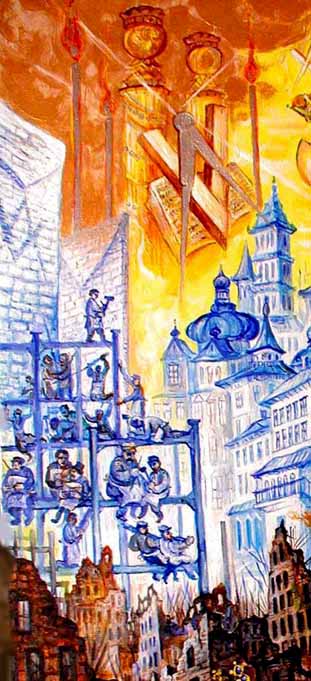 IMPORTANT STRUCTURES, KINGS, HEAVEN ABOVE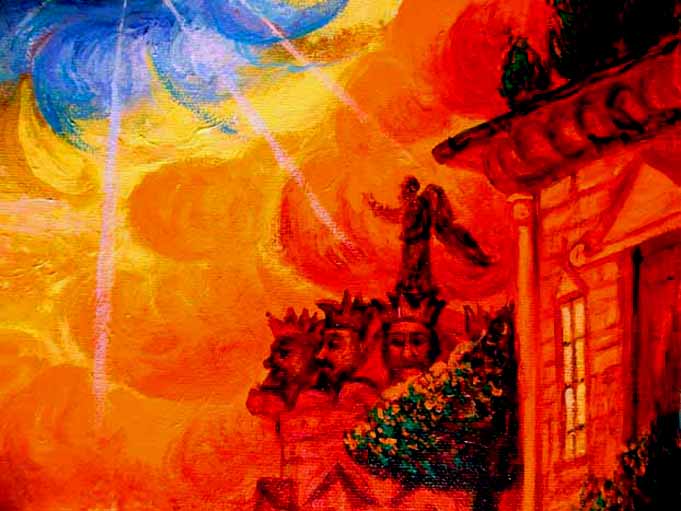 ARCHITECTURE: TOWN, CITY, COUNTRY, A FUTURE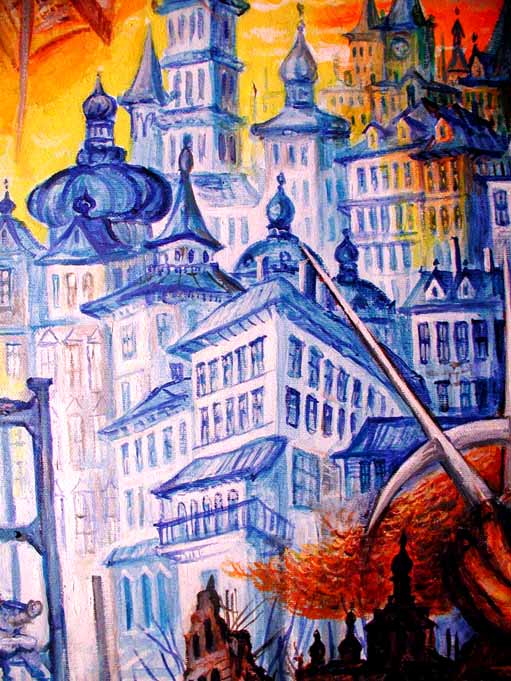 A GREAT RE-BIRTH IS TAKING PLACE UNDER THE WATCHFUL EYE OF THE ALMIGHTY CREATOR OF THE UNIVERSE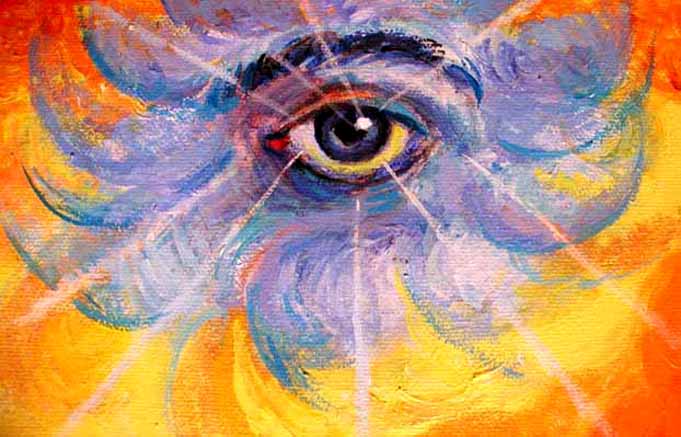 A BEAUTIFUL PAINTING OF HOPE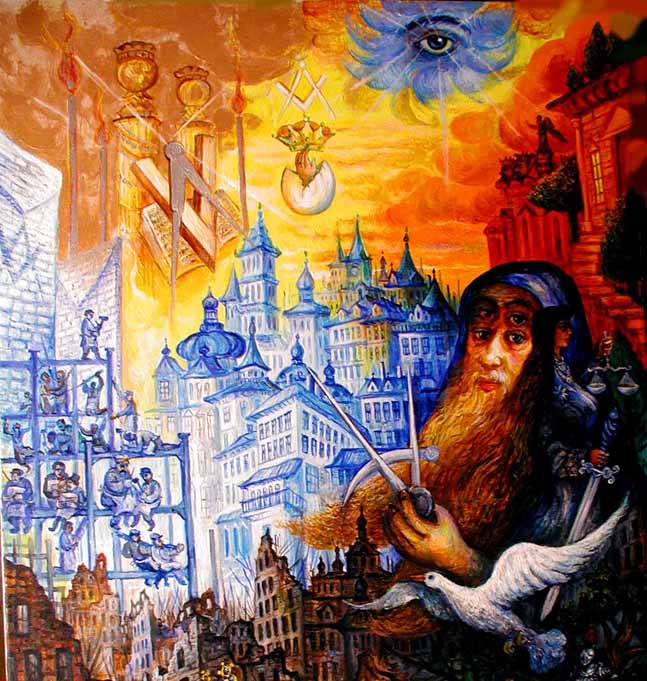 Below you see "Rebirth" exhibited alongside Roussimoff's two other companion paintings ("Foundations" and "Eclipse") as part of  his three painting triptych series "Parable of Light and Dark" as they were exhibited at the Chancellor Robert R. Livingston Masonic Library and Museum of the Grand Lodge of New York at 71 West 23rd Street, NY, NY (14th Floor)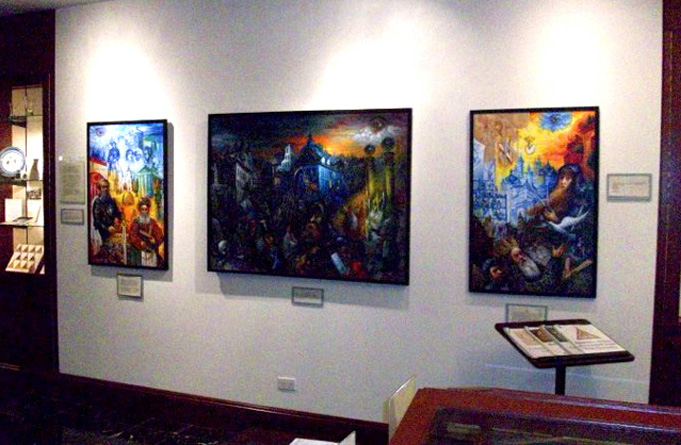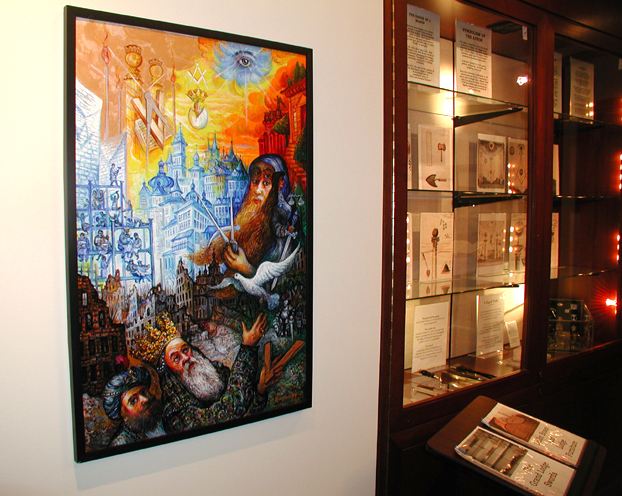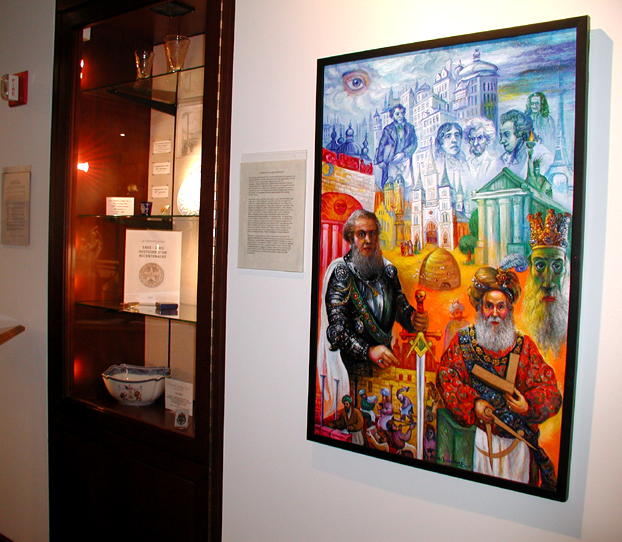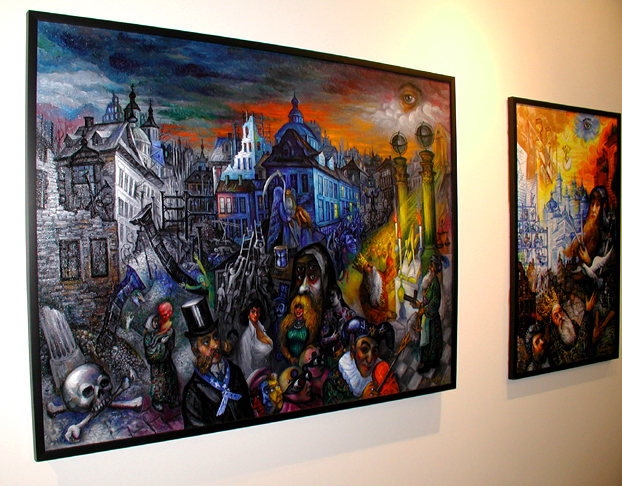 " REBIRTH"
2008 Acrylic on Canvas 36 x 24
Here we present one of the artist Ari Roussimoff's most important Masonic artworks. The title of this most beautiful and colorful symbolic painting is "Rebirth". As part of Roussimoff's three painting triptych titled "Parable of Light and Shadow". It was prominently exhibited for eight years at the Chancellor Robert R. Livingston Masonic Library and Museum of the Grand Lodge of New York in New York City where it was greatly admired by visitors from all over the world. The composition of "Rebirth" revolves around the rebuilding of a civilization that had inadvertently caused its own destruction due to endless misdeeds and neglect of human responsibility. At the bottom amidst the ruins is Hiram Abiff alongside King Solomon the Wise. Like Noah many generations before him, the King releases a dove out into the world to see if civilization is ready to be rebuilt.There is much Biblical analogy here. Masonic knighthood, the active lodge, hardworking builders are passionately at work. A new and better society is being built. The tall building on the far left resembles a Masonic apron. It stands for justice, morality, spirituality, love, wisdom and all that should be right in the eyes of the All Mighty Creator who watches from high above, This landmark symbolic Masonic painting is now being made available for purchase. It is an original signed and dated 2008 Acrylic on Canvas 36 x 24 inch painting by artist Ari Roussimoff. Well known for paintings of Russian, Ukrainian and Jewish themes, Roussimoff's unique interpretations of Masonic subjects have have earned him much praise. They have been exhibited, widely reproduced and many of these works now belong to prominent collections throughout the world. One of Roussimoff's Masonic paintings was also reproduced as an official Postage Stamp. In the very early 2000's, Roussimoff was one of only a tiny number of contemporary artists who created artwork dealing with Masonry. His recent Masonic painting "A Ladder Through Life" can now be seen on exhibit at the Chancellor Robert R. Livingston Masonic Library and Museum of the Grand Lodge of New York.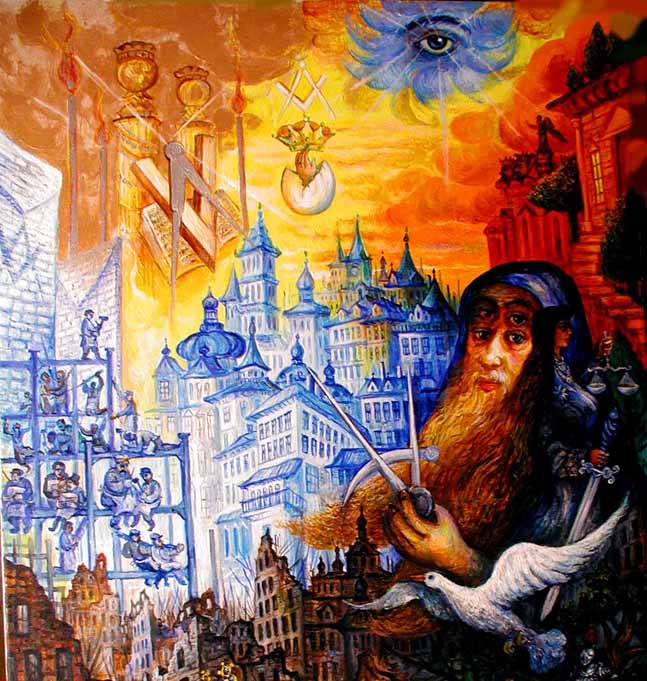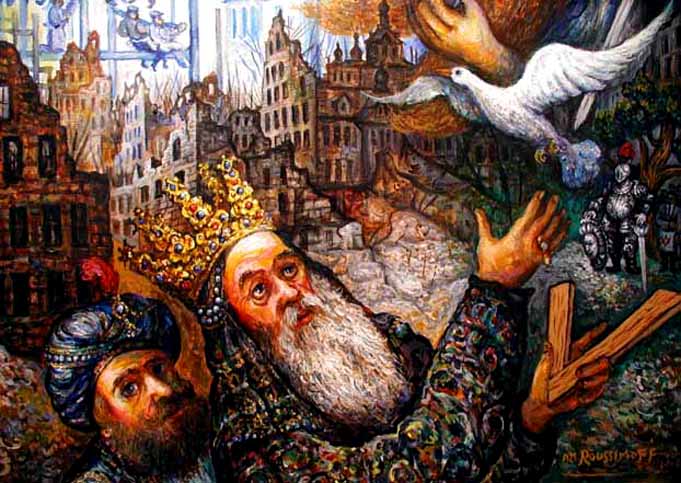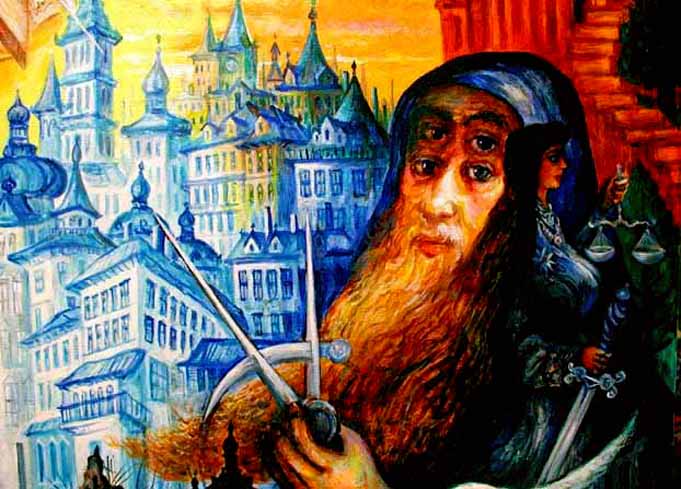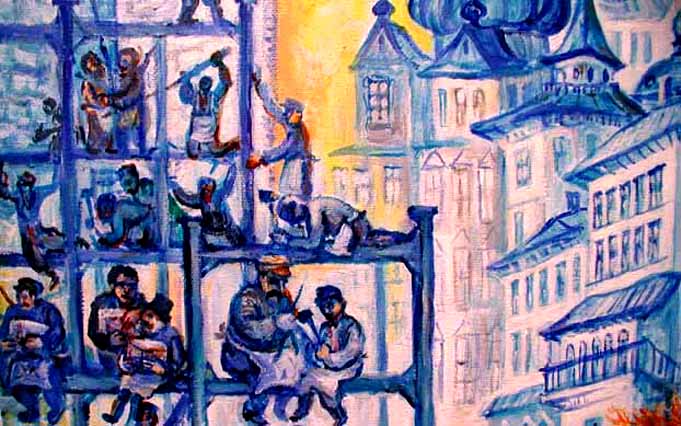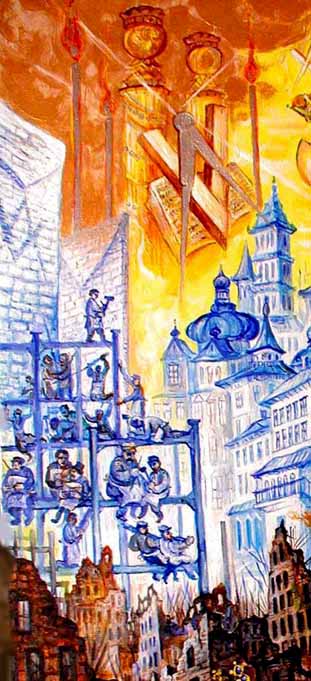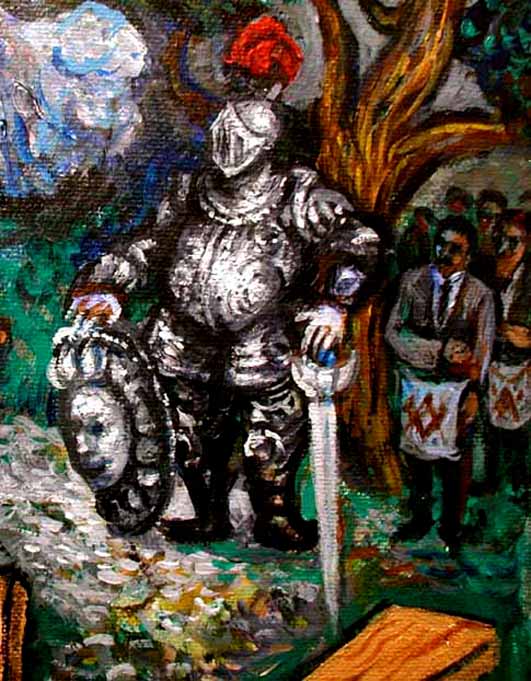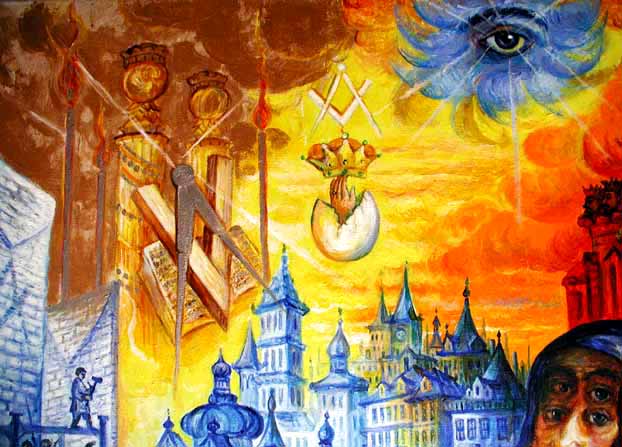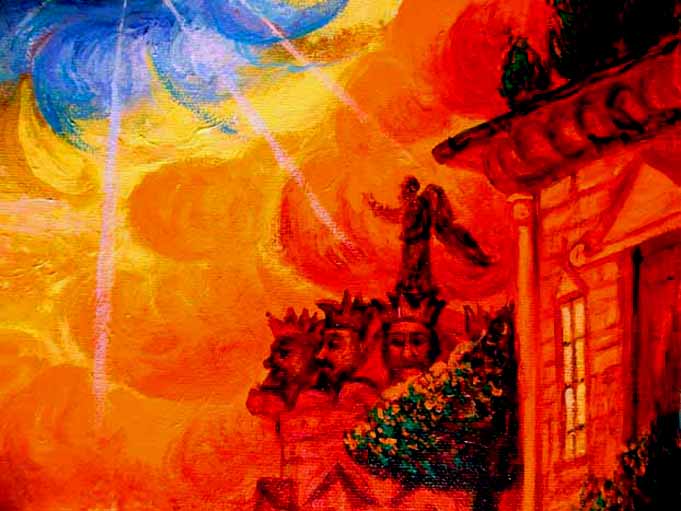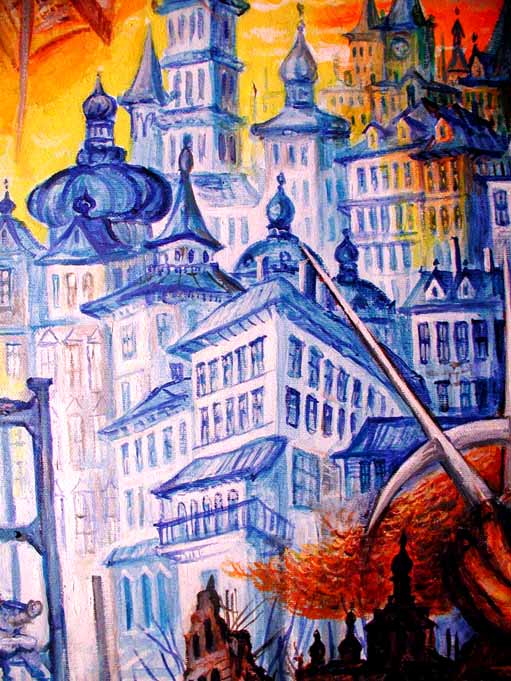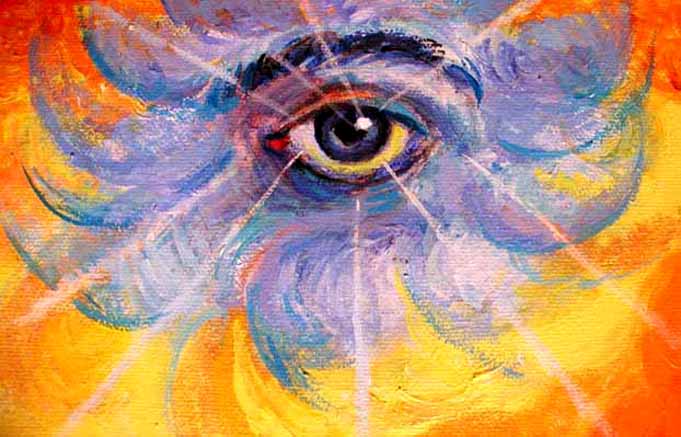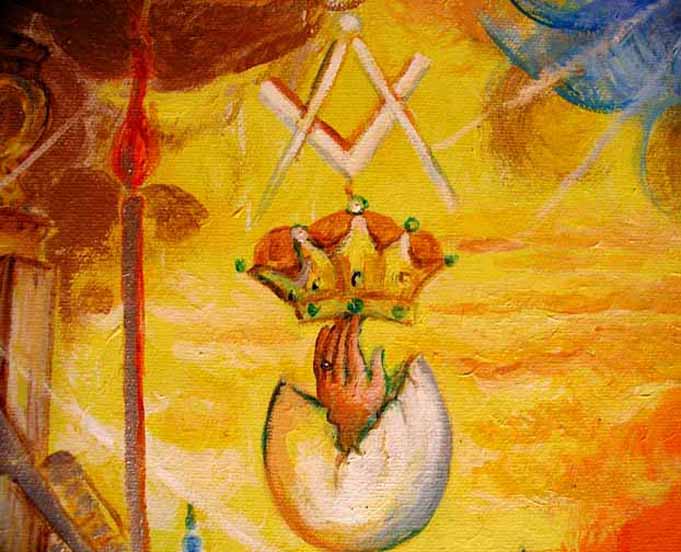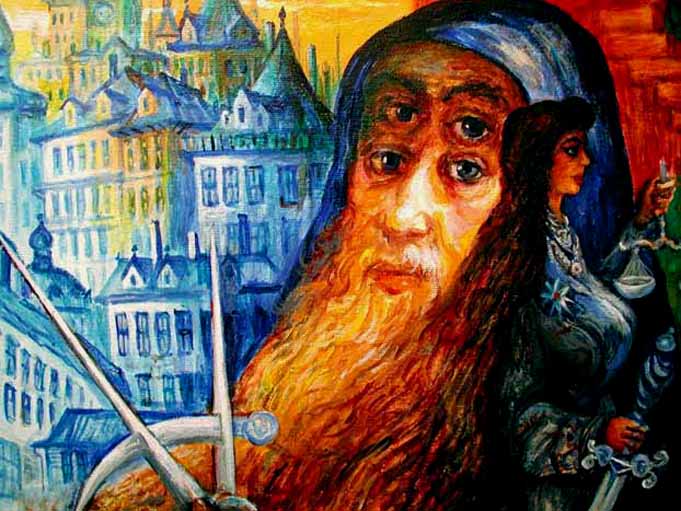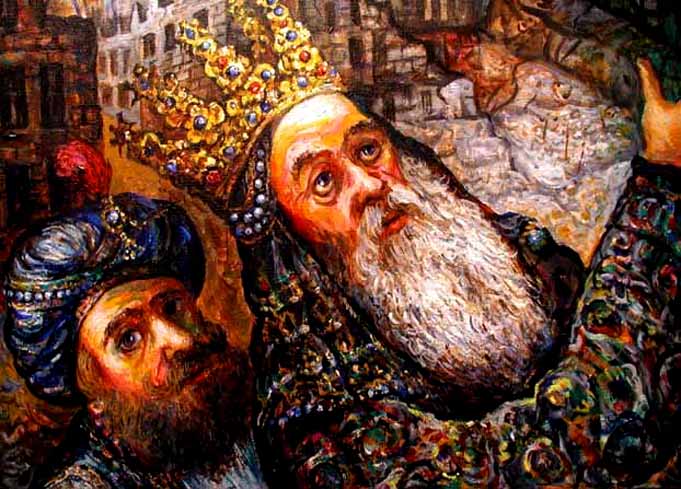 REBIRTH, MASONIC PAINTING BY ARI ROUSSIMOFF