An Outstanding and Symbol-Rich Work of Eastern European Surrealist and Fantasy Art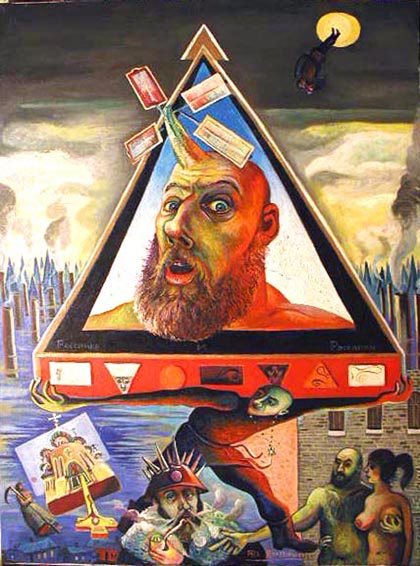 "A MIND IS A SEXY THING TO WASTE" is a Genuine Signed & Dated Ari Roussimoff Oil on Canvas Painting, measuring a Large-Sized approx. 23 1/2 x 31 1/4 inches. It was painted in Munich, Germany during the year 1981. "A MIND IS A SEXY THING TO WASTE" serves as Roussimoff's Incredible Phantasmagoric Commentary on our society gone fully topsey-turvey with all the priorities messed up. The artist asks incredulously: Is everything around us going absolutely haywire? Is mankind ignoring the very essence of life, of existance? Has everyone put aside their needs for both spirituality and human sexuality? Roussimoff views the sexual and the spiritual as being one, a powerful and sensuous life-force which is neccessary to enhance creativity and all-around positive energies and well-being. In this amazing work, the central figure, framed within a mystical triangle, is shocked to discover himself within a lanscape of military weaponry, cold and pointed metallic spikes aggressively aimed upwards toward Heaven alongside smokestacks contaminating the environment with their belching of soot. The man is aghast at the unfolding situation, and demands to understand how all the great positive energy which was bestowed upon humanity by the Creator, is being corrupted and diminished by weakness of the spirit, thrown into chaos by powers of destruction. This is a most striking Surrealist painting with a gorgeous rainbow-like composition of colours.
This Beautiful Painting, rendered in strong, yet magical and poetic colours, typifies the work that Mr. Roussimoff was doing throughout the 1970's and early 80's. "A MIND IS A SEXY THING TO WASTE" is a fabulous work of art. It is a great addition to anyone's fine collection of Art. The purchaser will receive a certificate of authenticity.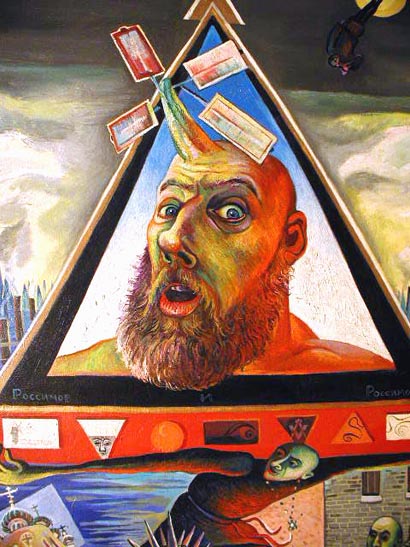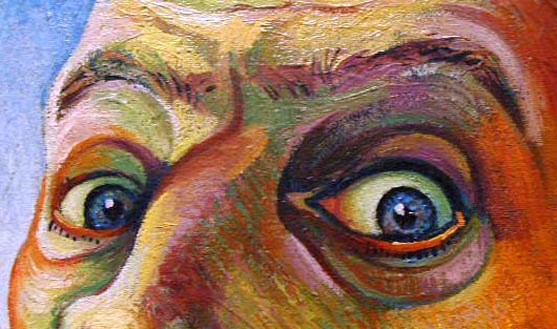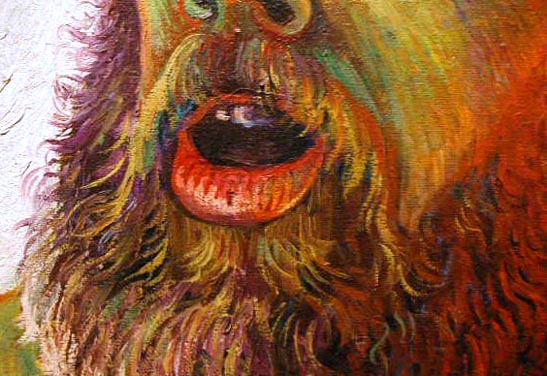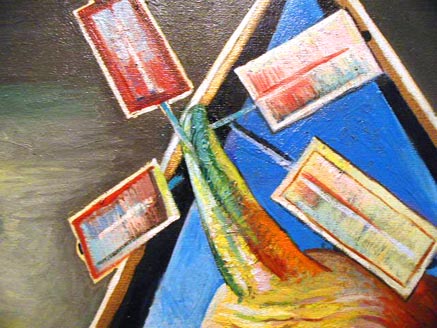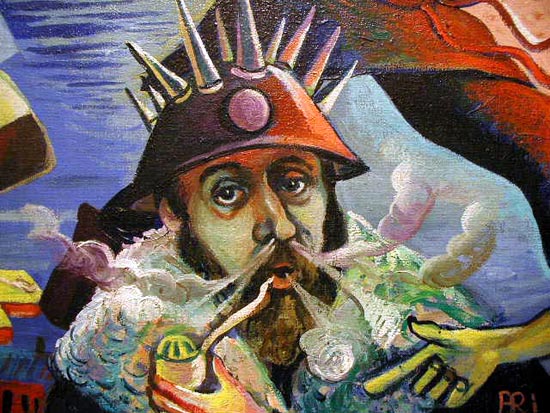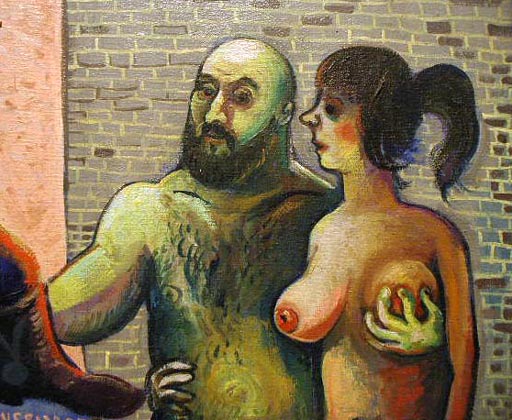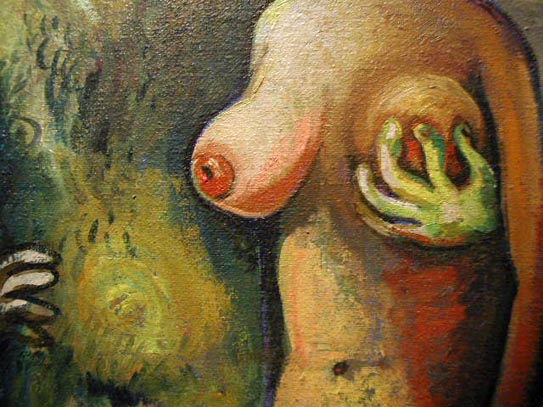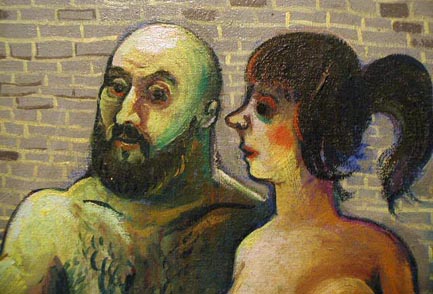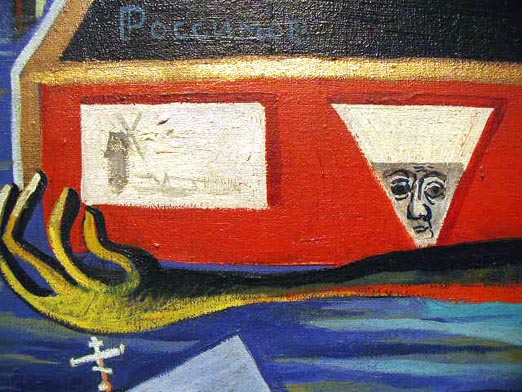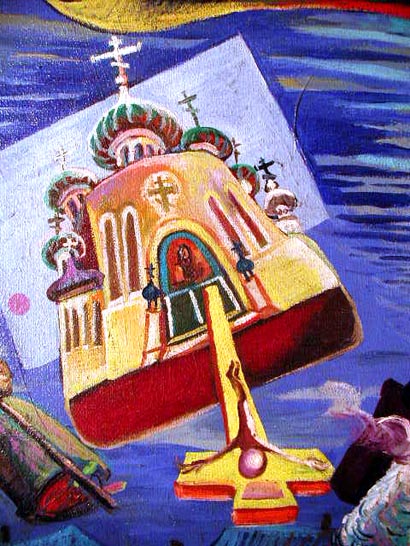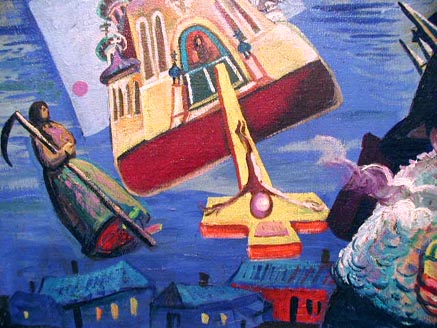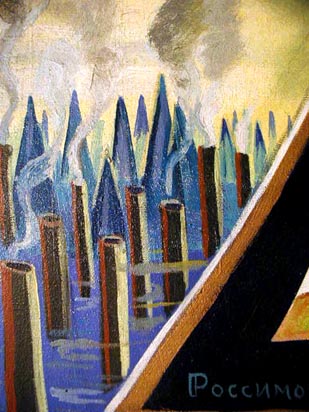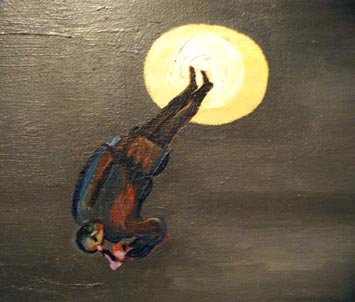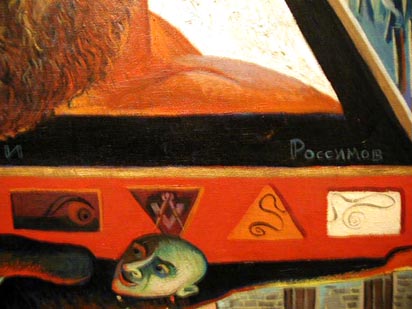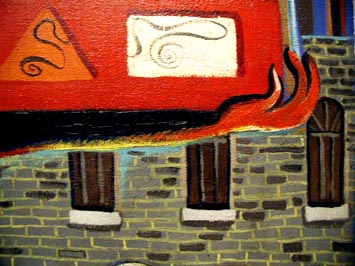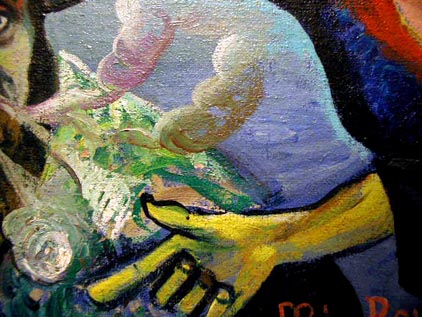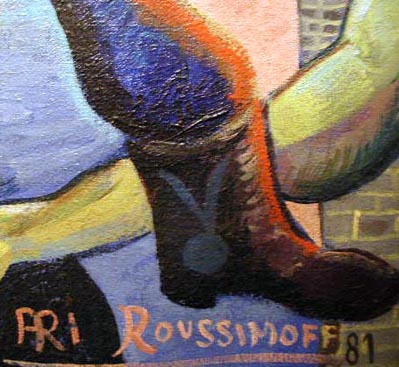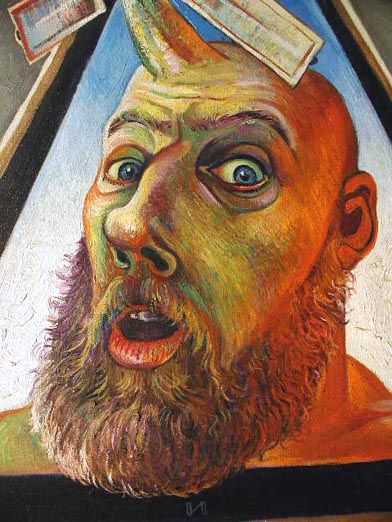 "A MIND IS A SEXY THING TO WASTE"
Oil on Canvas by Ari Roussimoff