A Wonderful Expressionist Rendering of Classic Russian Folk Fable. 
RUSSIAN SUMMER FABLE: THE JESTER FARNOS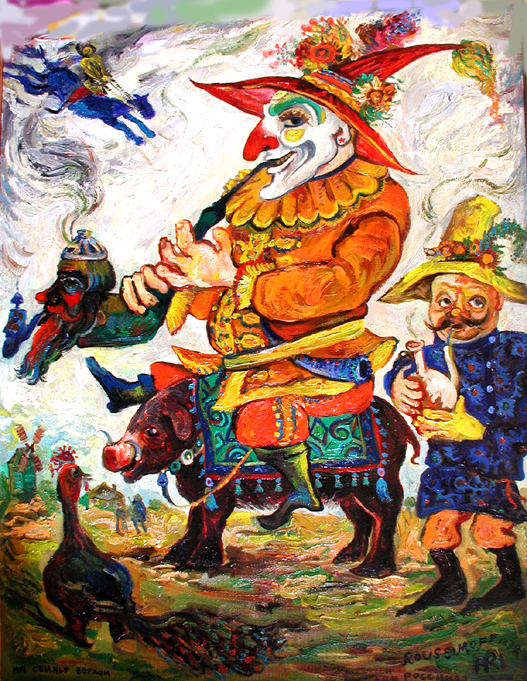 A WONDERFUL IMAGINATIVE SCENE
BEAUTIFUL COLORS AND TEXTURE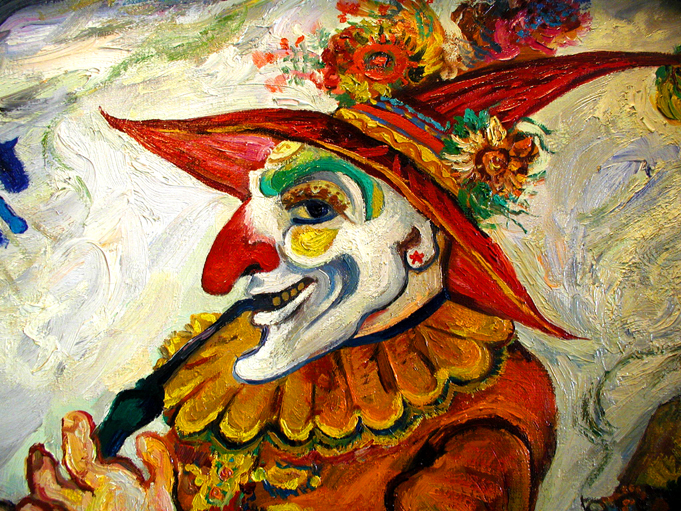 BASED ON CLASSIC RUSSIAN FOLKTALES
THE ANIMALS HAVE ENGAGING PERSONALITIES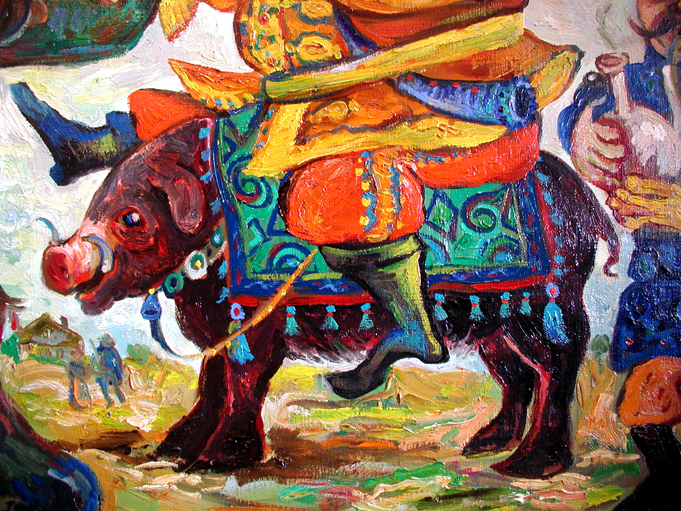 WHATEVER COULD THERE BE IN THAT FUNNY PIPE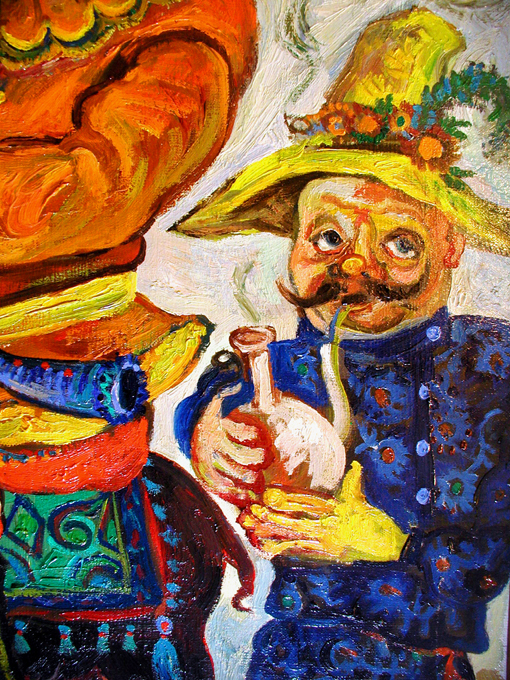 THE CURIOUS THINGS SOME PEOPLE SMOKE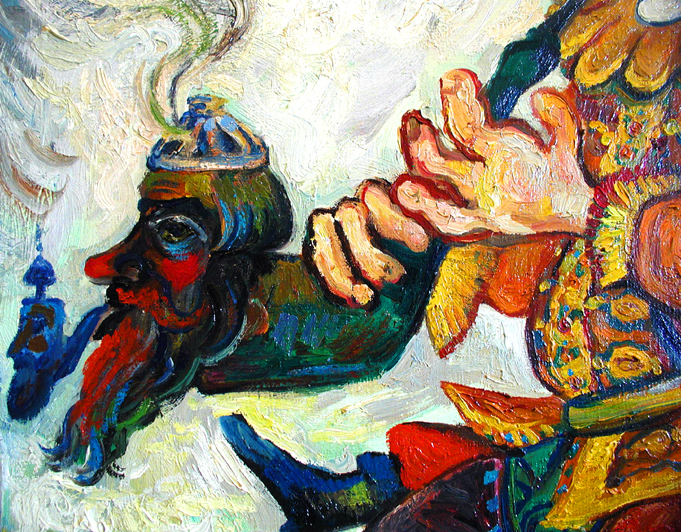 WILD FLOWERS WORN IN HATS
EXOTIC COSTUMES THAT BRING GREAT JOY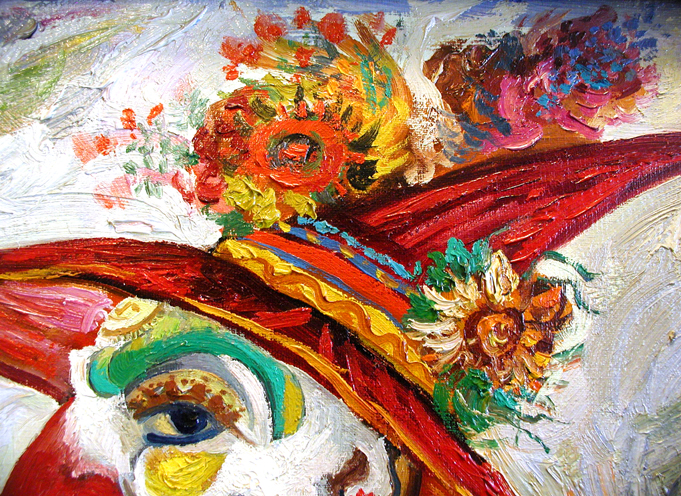 A COSSACK ON HORSEBACK RIDES THE SKY
THE JESTER PLAYS A MERRY TUNE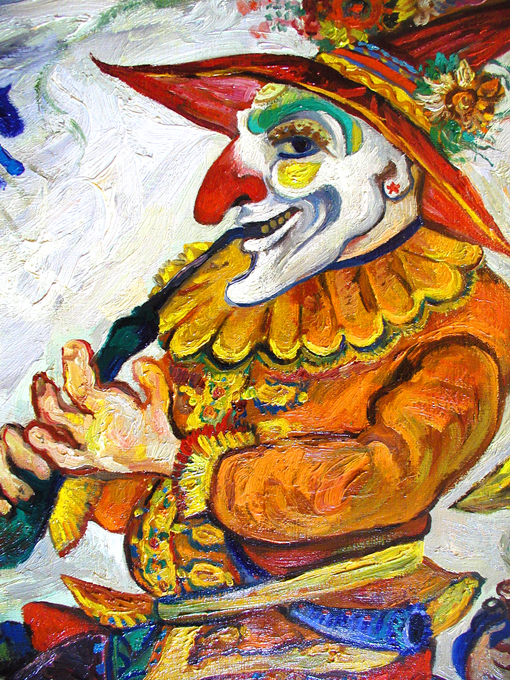 A QUAINT VILLAGE IN CZARIST RUSSIA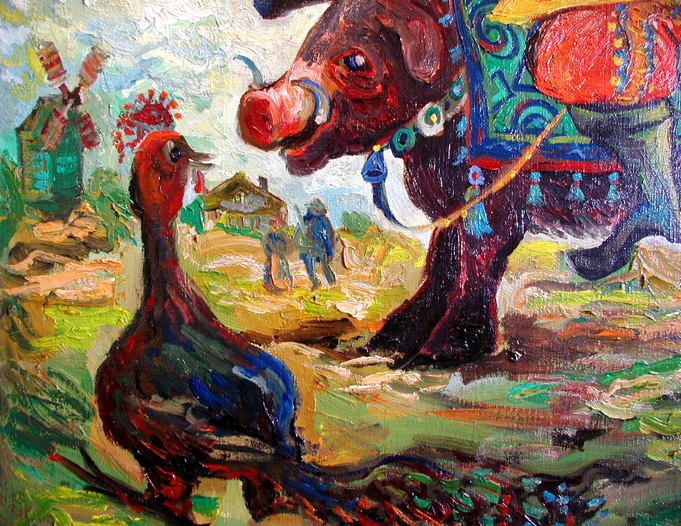 PAINTED WITH RICH, BOLD BRUSHWORK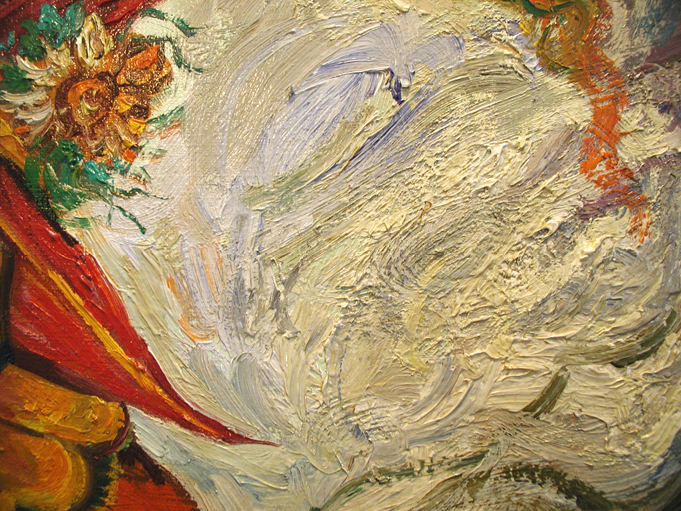 IT TRANSPORTS ONE TO A WORLD OF WONDER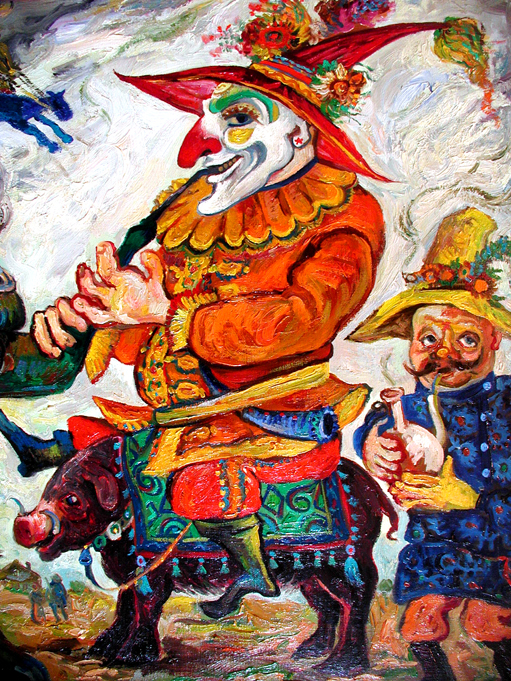 RUSSIAN SUMMER FABLE: THE JESTER FARNOS
1978 Oil on Canvas 30 x 38 inches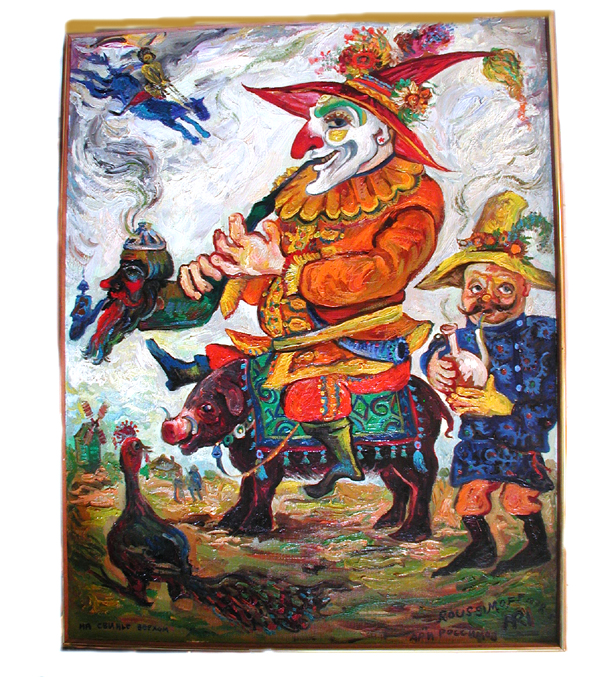 This large sized expressionist work by noted artist Ari Roussimoff was painted in 1978. Exhibited in galleries at the time it was created, the work resurfaced only recently and was exhibited in New York. It is one of the artist's favorite pieces of that earlier period. Based on an old Russian fairytale, Roussimoff interprets the scene with bold and vibrant colors and passionate brushstrokes. The whymsical character of Farnos (a Russian version of Punchinello) has provided much amusement for the artist who has over the years inserted him into numerous compositions. But here, in this work, we have Farnos as the major player. "RUSSIAN SUMMER FABLE: THE JESTER FARNOS" is an Authentic Signed and Dated Ari Roussimoff Oil on Canvas Painting, measuring 30 x 38 inches and dating from 1978. Buyer will receive a certificate of authenticity. A perfect addition to any quality collection of fine art or Slavic culture.
RUSSIAN SUMMER FABLE: THE JESTER FARNOS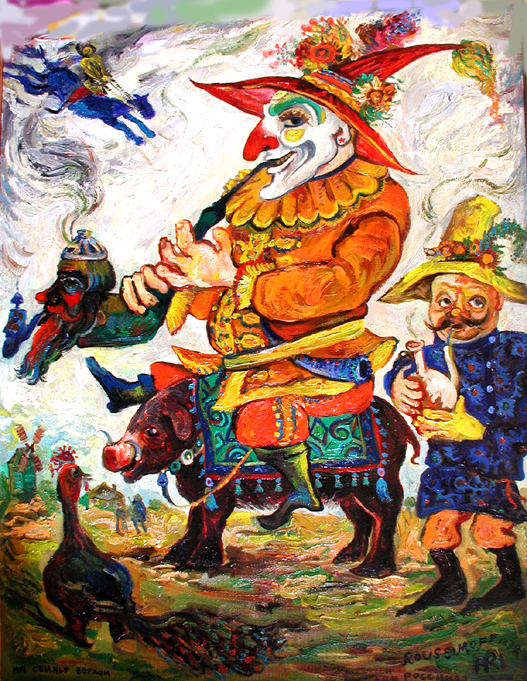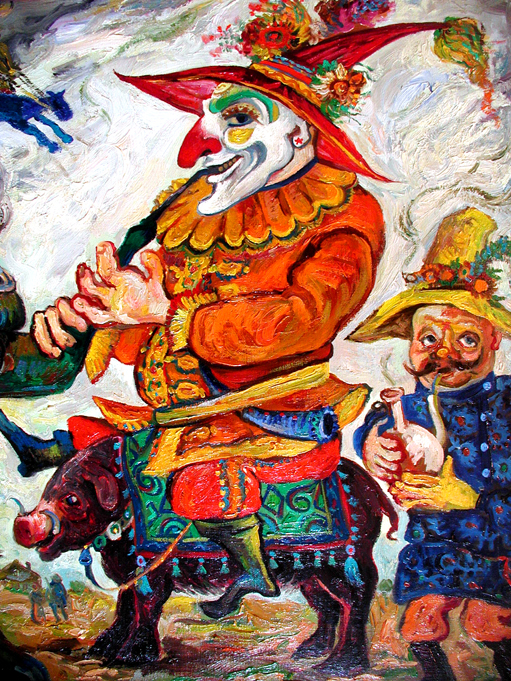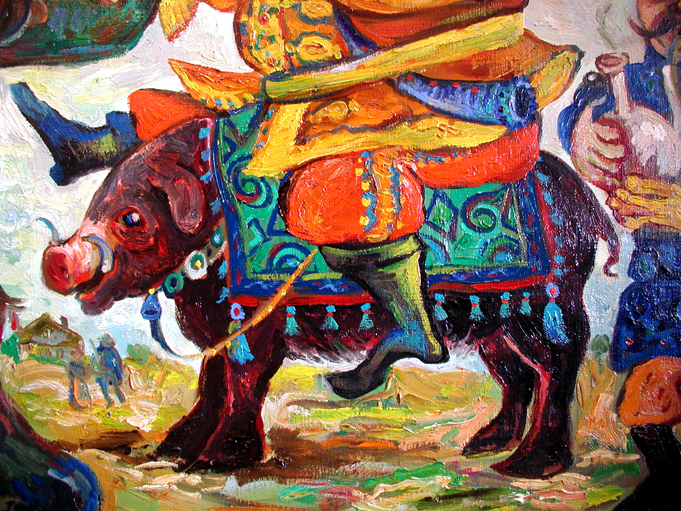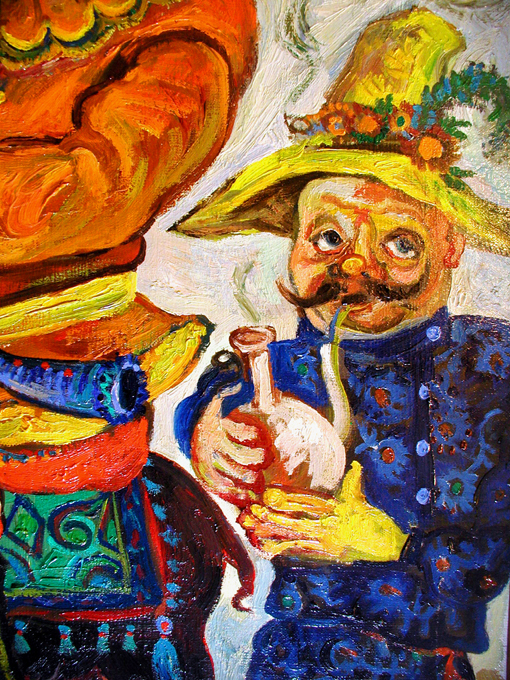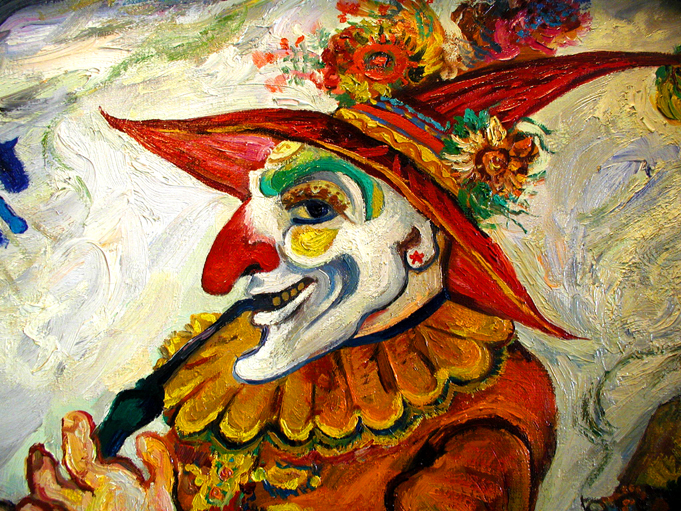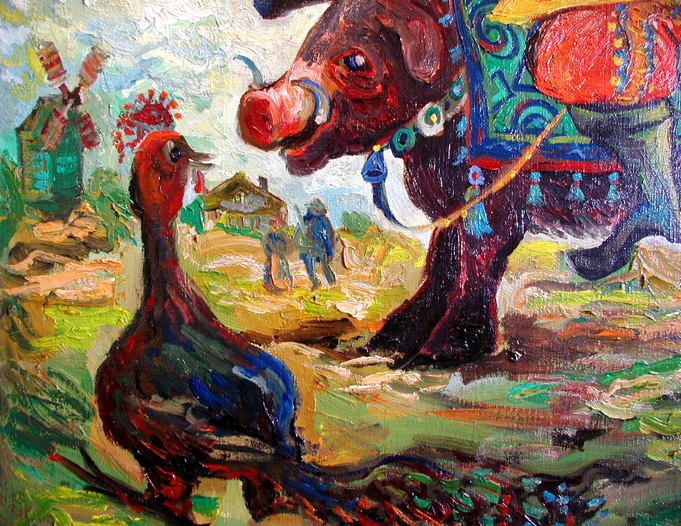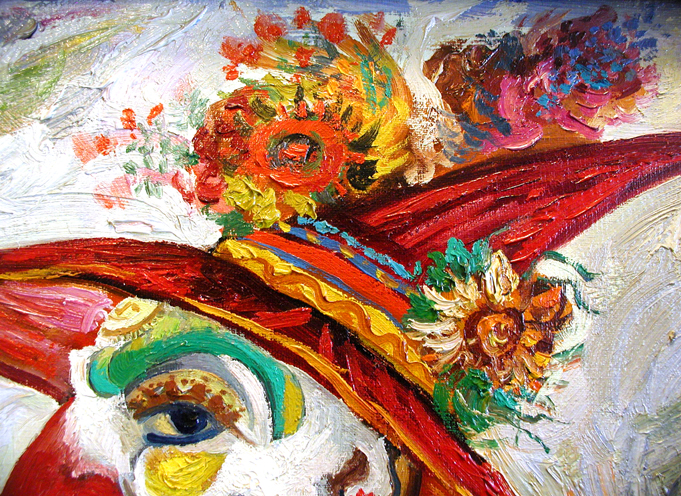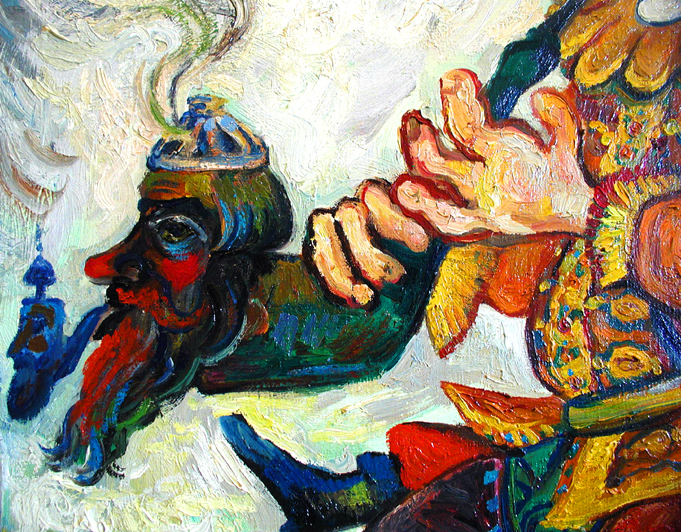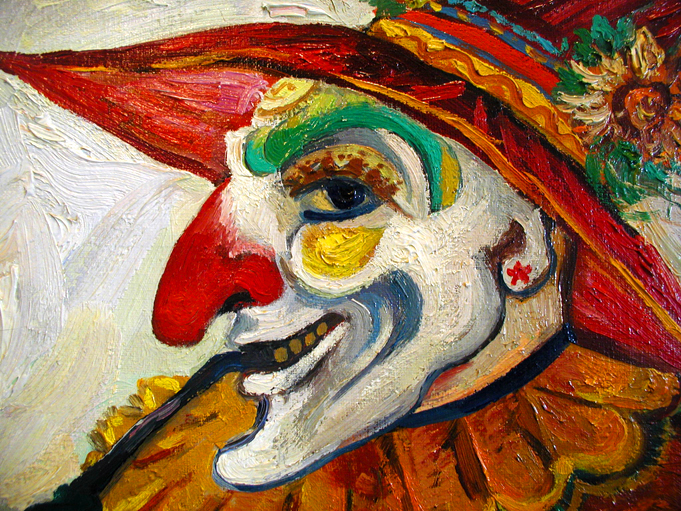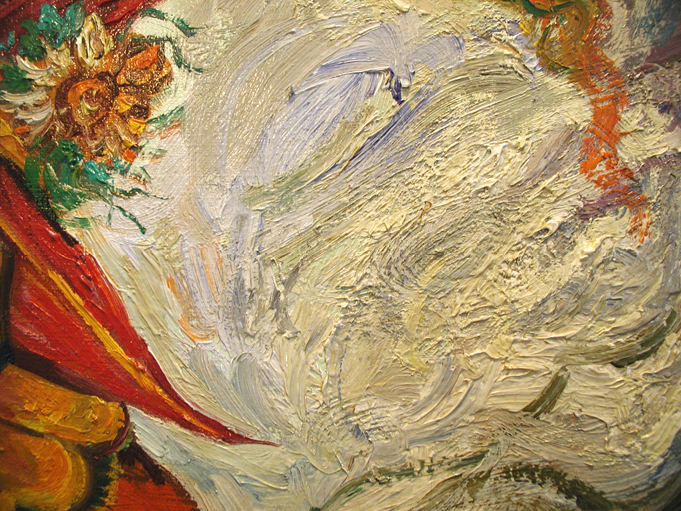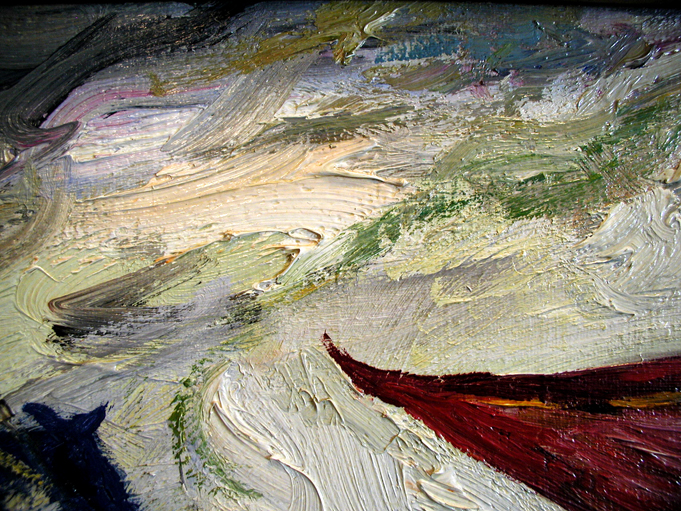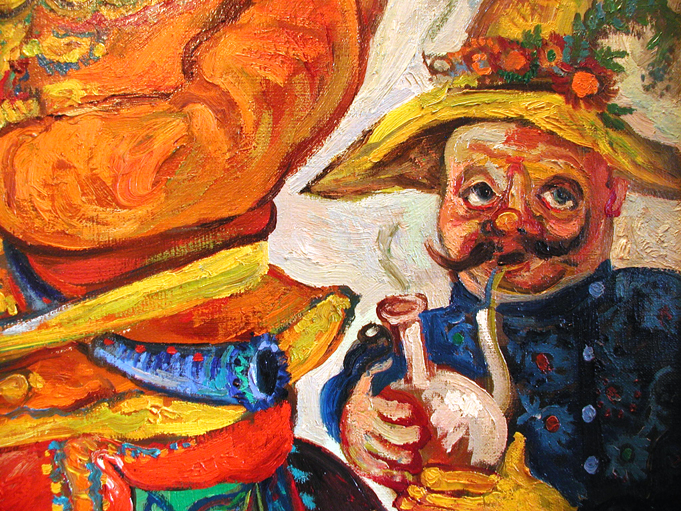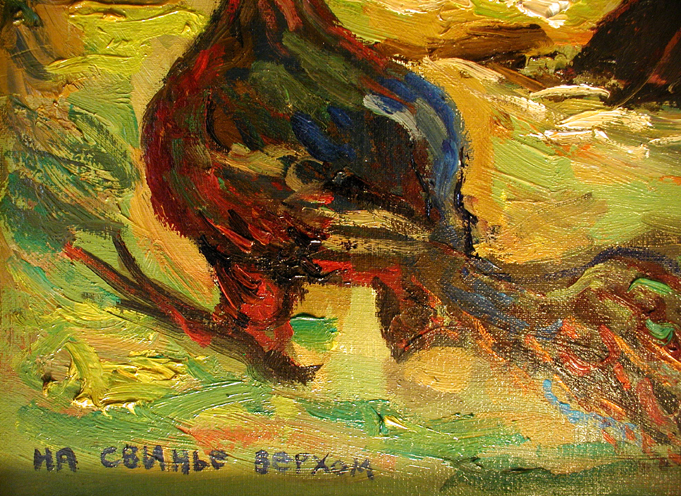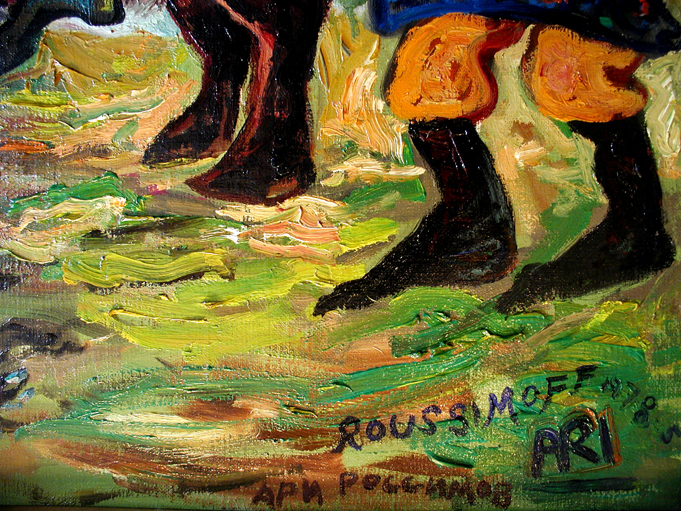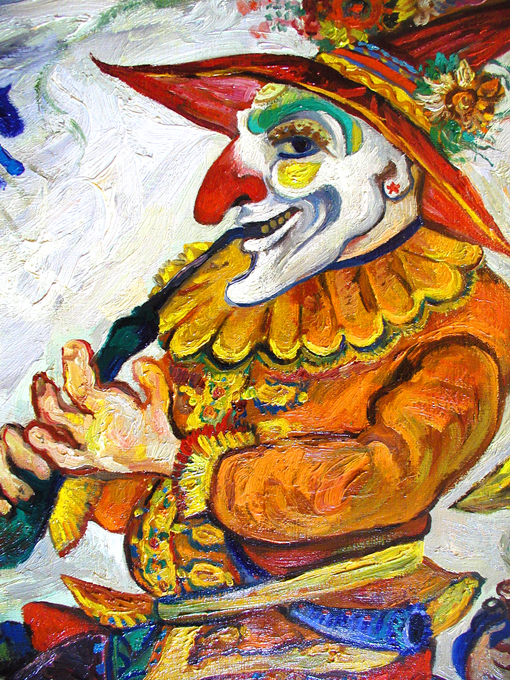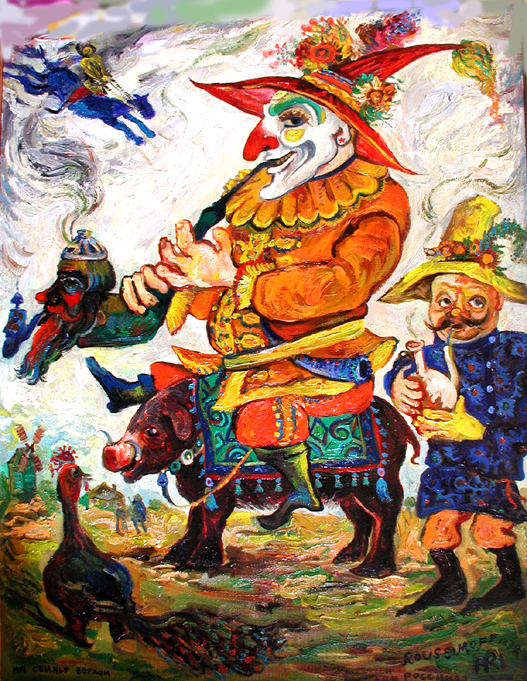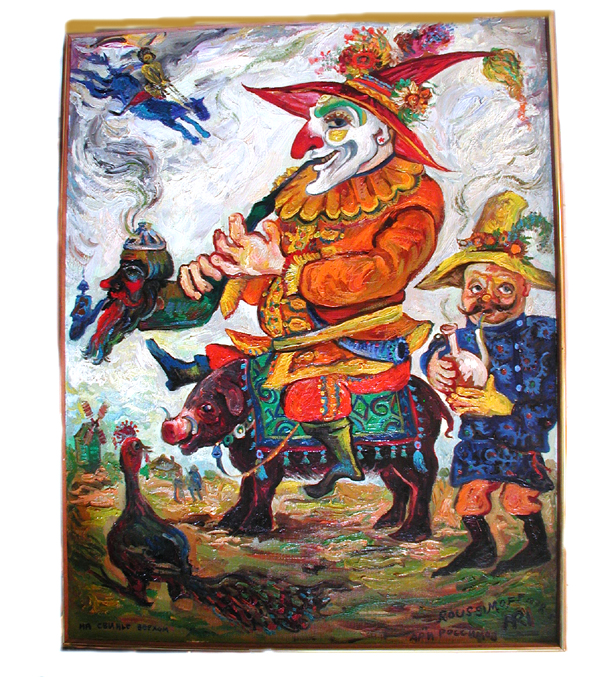 RUSSIAN SUMMER FABLE: THE JESTER FARNOS