FINE SYMBOLIC ARTWORK BY INTERNATIONAL ARTIST!
An Evocative, Passionate and Rare Large Early 1975 Oil Portrai
"RABBI WITH TORAH IN GREEN"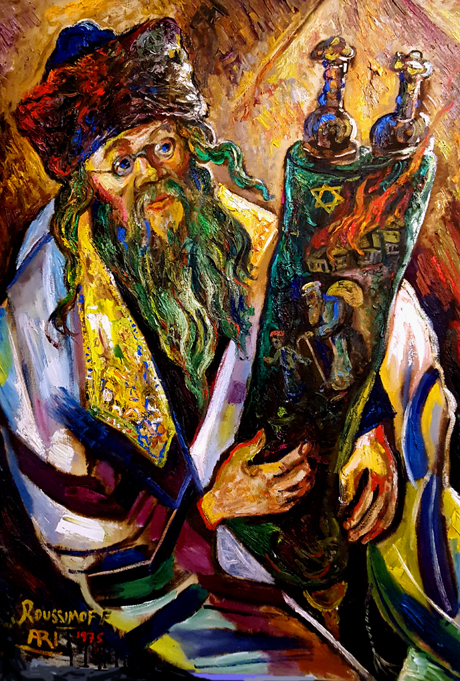 HIGHLY EXPRESSIVE AND VERY BEAUTIFUL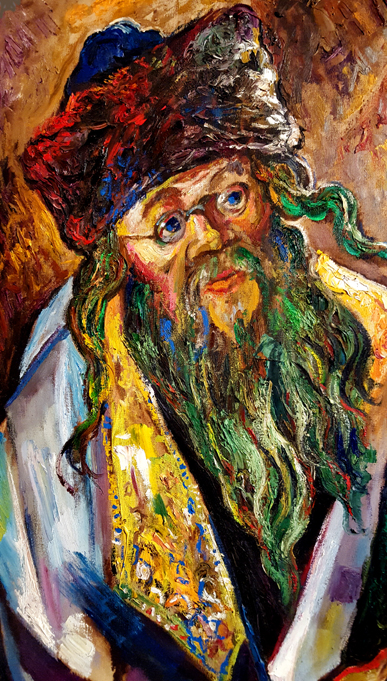 THE TORAH REFLECTS JEWISH HISTORY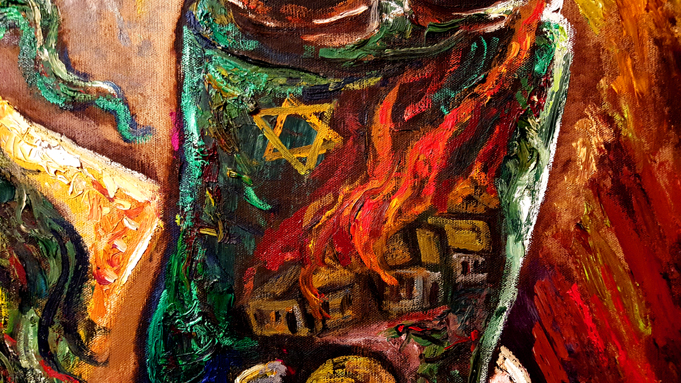 A UNIQUE PAINTING RICH IN SPIRIT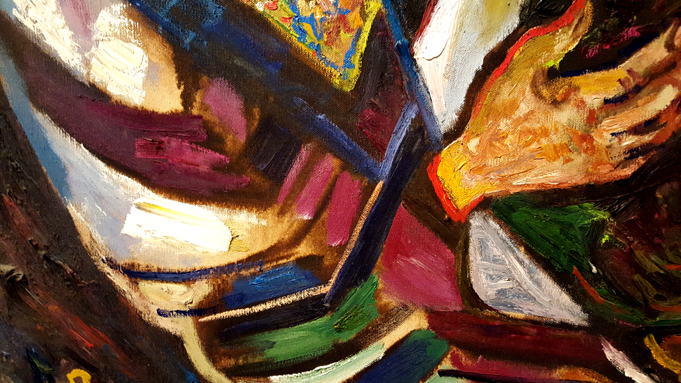 VIVID COLOR AND STRONG BRUSHWORK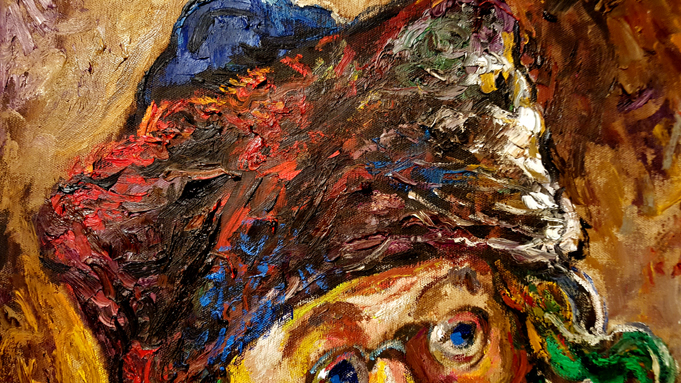 AN OUTSTANDING COMPOSITION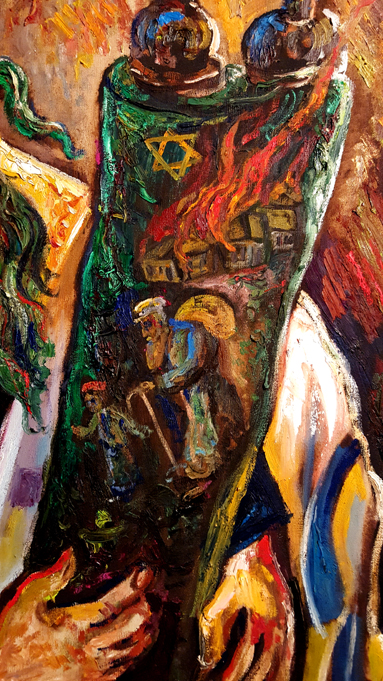 "RABBI WITH TORAH IN GREEN"
1975 Oil on Canvas 30 x 40 inches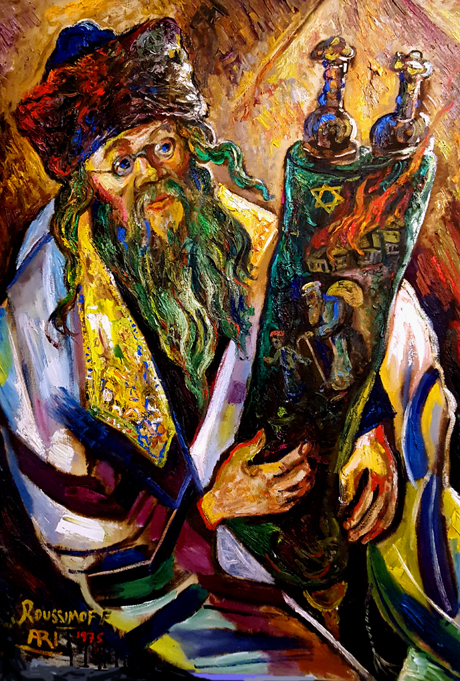 " RABBI WITH TORAH IN GREEN" is a beautiful and rare original early painting by International Artist Ari Roussimoff. This large sized 30 x 40 inches painting dates from 1975. Here is an outstanding Expressionist portrait of an Eastern European Rabbi holding a Holy Torah Scroll. The cover on the scroll reveals a symbolic image from Jewish history where Jews flee from their burning town, their Shtetl homes destroyed during a pogrom. The colors are rich and deep and rendered with thick sweeping brushstrokes. "RABBI WITH TORAH IN GREEN" is an Authentic Signed and Dated Ari Roussimoff Oil on Canvas Painting, measuring 30 x 40 inches and dating to 1975. Buyer will receive a certificate of authenticity. This painting is exceptional! A perfect addition to any quality collection of fine art or Judaica.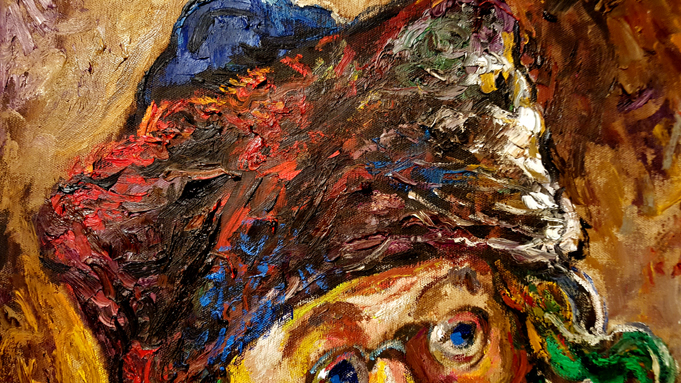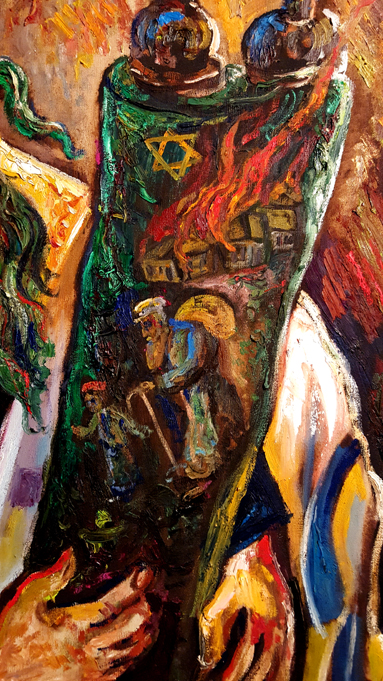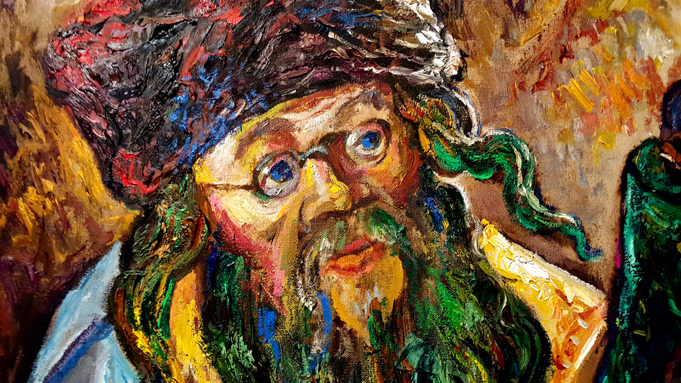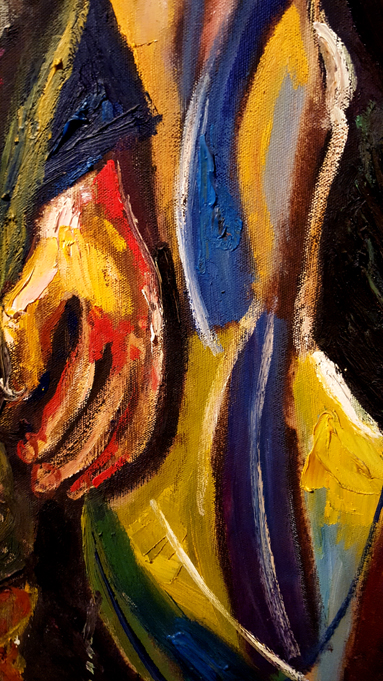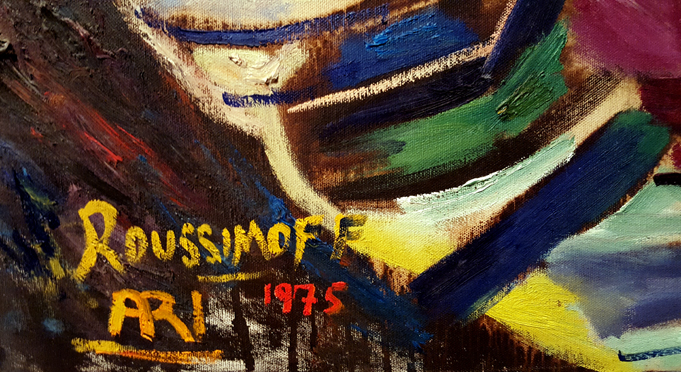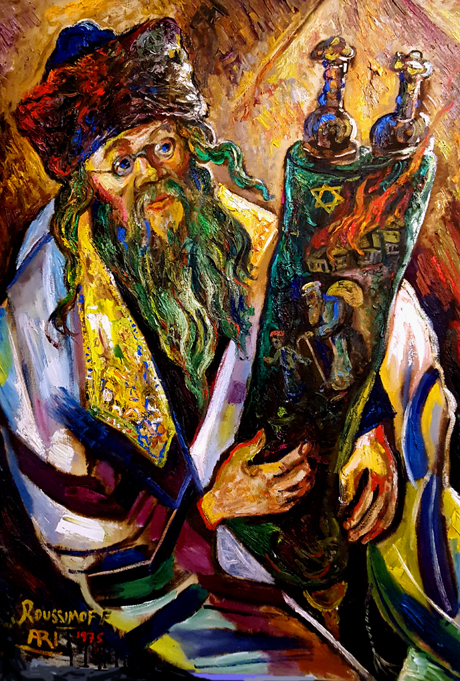 "RABBI WITH TORAH IN GREEN"
1975 Oil on Canvas 30 x 40 inches