A Beautiful Metaphysical cArtwork  Presenting a Unique Symbolic Mystical Masonic Themed Painting.
"PYRAMID OF LIGHT"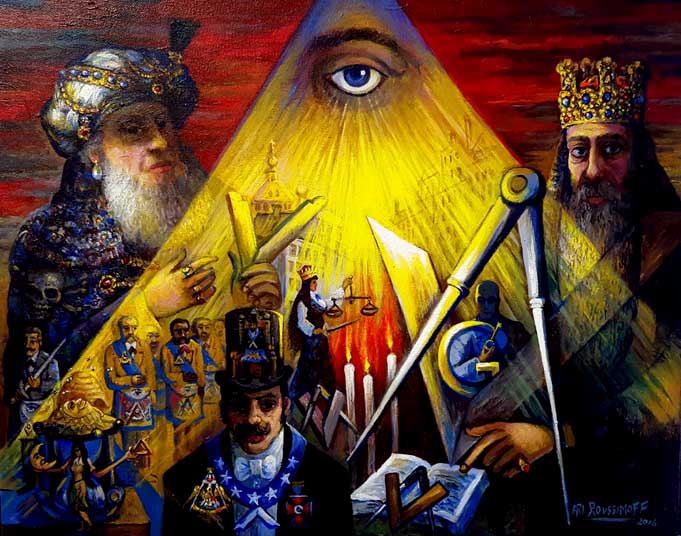 SYMBOLIC MASTER OF THE LODGE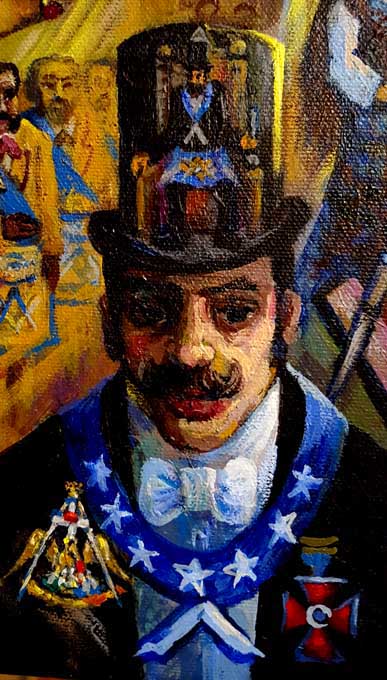 MANY IMPORTANT METAPHORS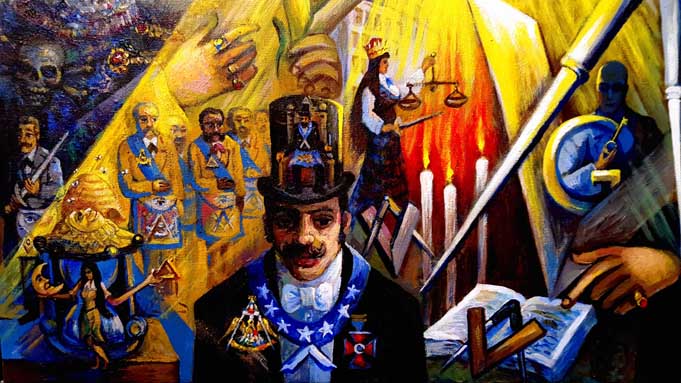 HIRAM ABIFF BETWEEN SHADOW AND LIGHT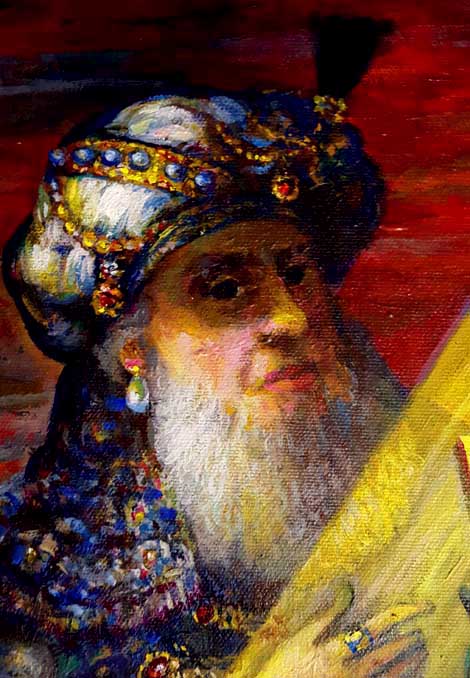 VISIONARY AND WISE KING SOLOMON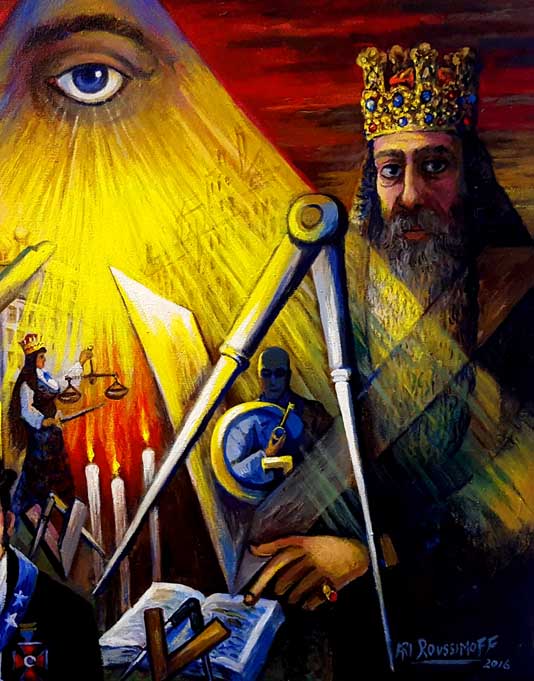 THE ALL SEEING EYE KNOWS THE TRUTH
UNITED FOR MORALITY, SPIRITUALITY,LOVE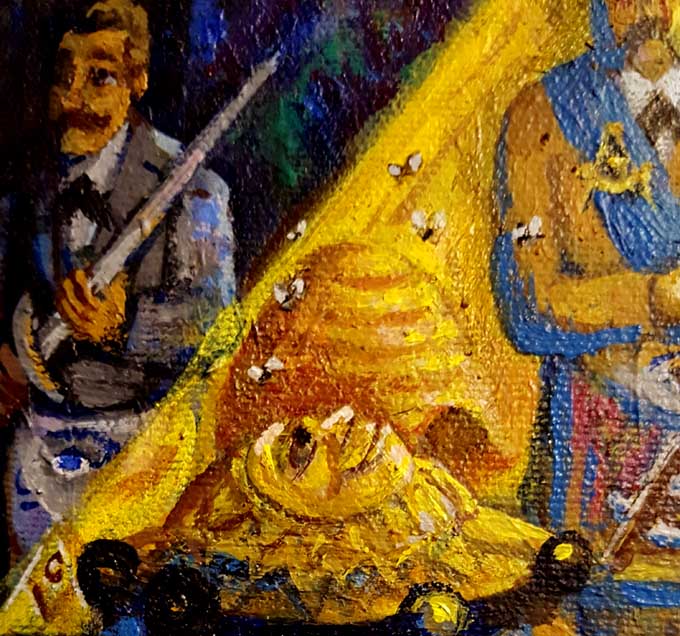 SCALES OF JUSTICE, A VITAL KEY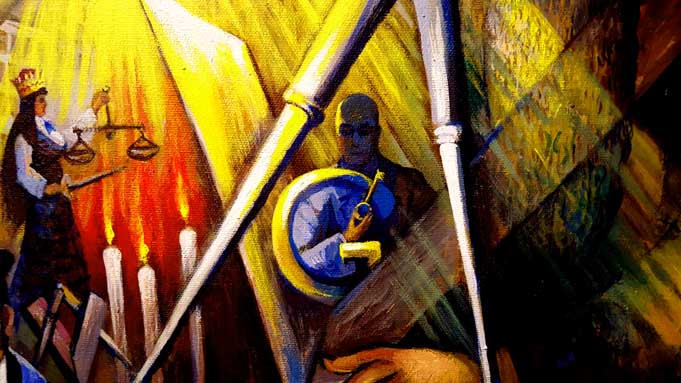 THE SKULL, ACKNOWLEDGING MORTALITY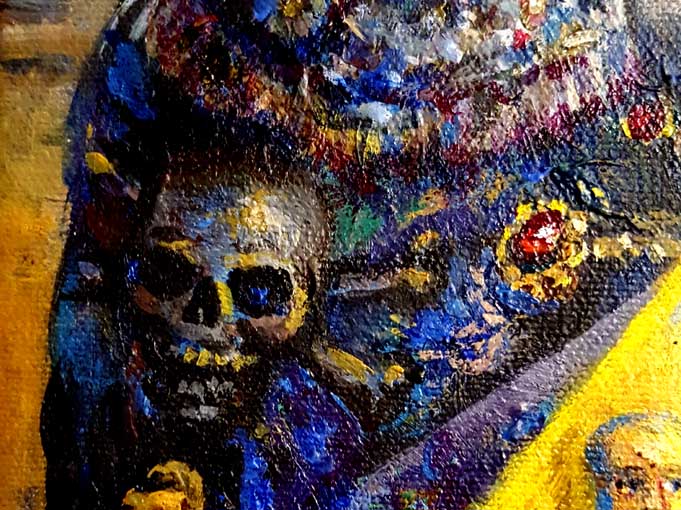 TIME, MOON, A DANCE OF LIFE AND LOVE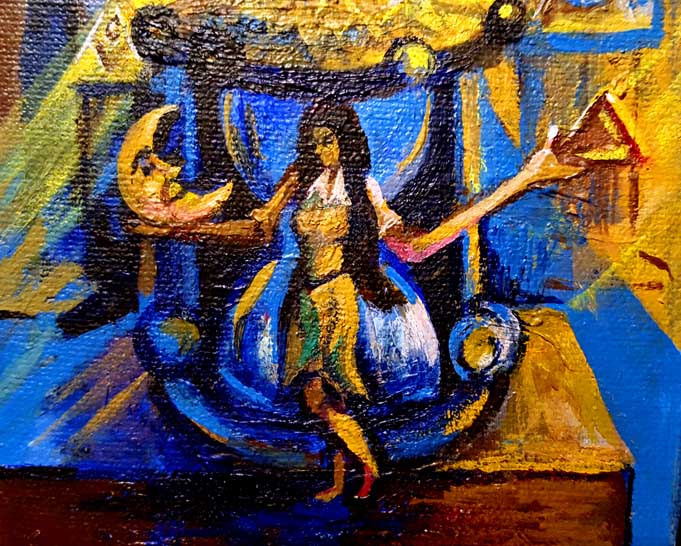 THE SQUARE AND THE COMPASS
"PYRAMID OF LIGHT"
2016 Acrylic on Canvas 16 x 20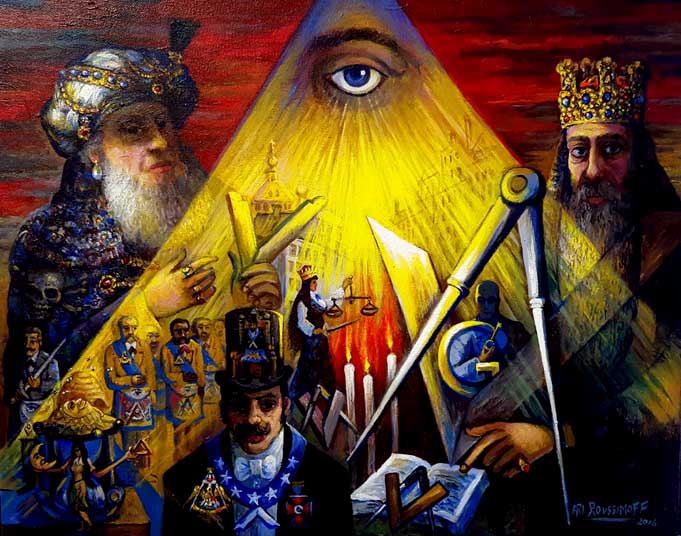 This is a very beautiful symbolic Masonic themed composition. "PYRAMID OF LIGHT" is an original signed and dated Acrylic on Canvas 16 x 20 inch painting by Internationally acclaimed artist Ari Roussimoff. Painted in 2016, the artist conveys numerous important messages in regards to life, love and morality through a rich and imaginative interpretation of various symbols of Freemasonry. Roussimoff's unique paintings of Masonic subjects have have earned him much praise. They have been exhibited, widely reproduced and many of these works now belong to prominent collections throughout the world. One of Roussimoff's Masonic paintings was also reproduced as an official Postage Stamp. In the very early 2000's, Roussimoff was one of only a tiny number of contemporary artists who created artwork dealing with Masonry. In the year 2013 he was honored with a large exhibition of his work by the Grand Lodge of New York. In addition he currently has a work on display at the Chancellor Robert R. Livingston Masonic Library and Museum of the Grand Lodge of New York.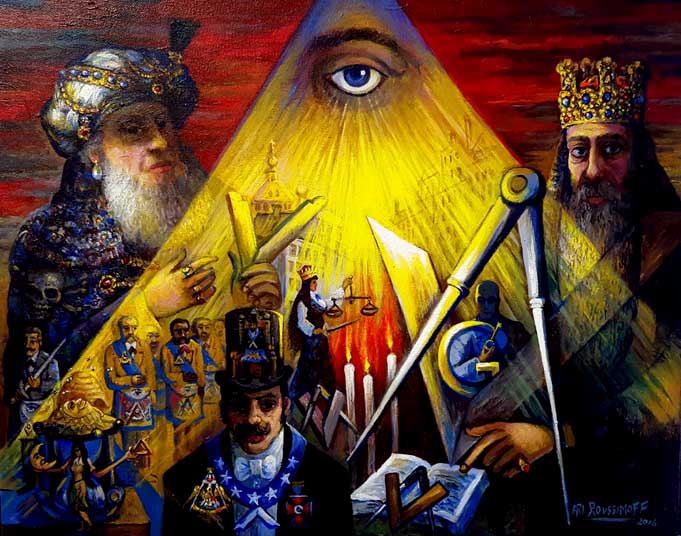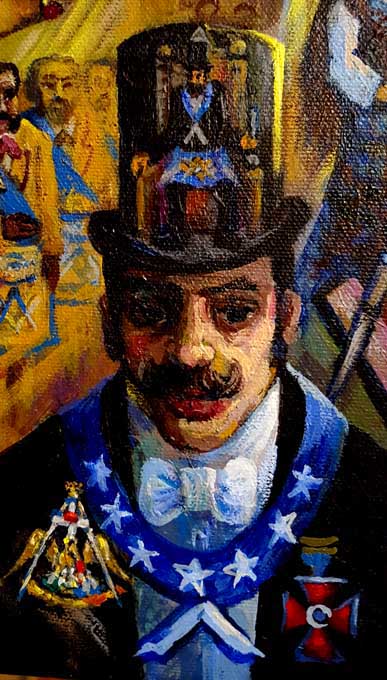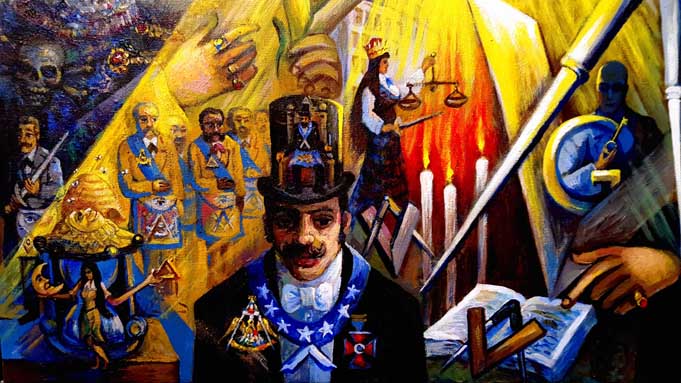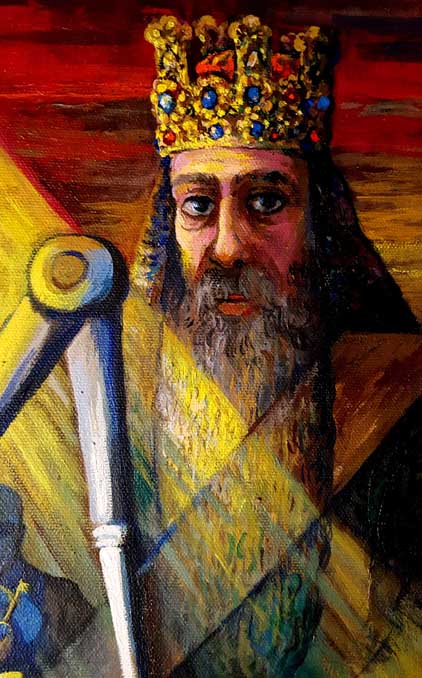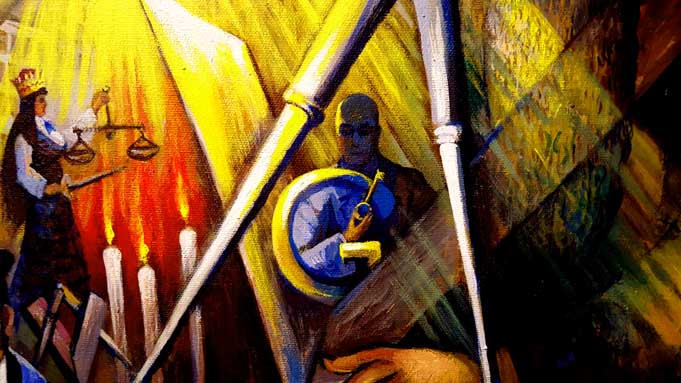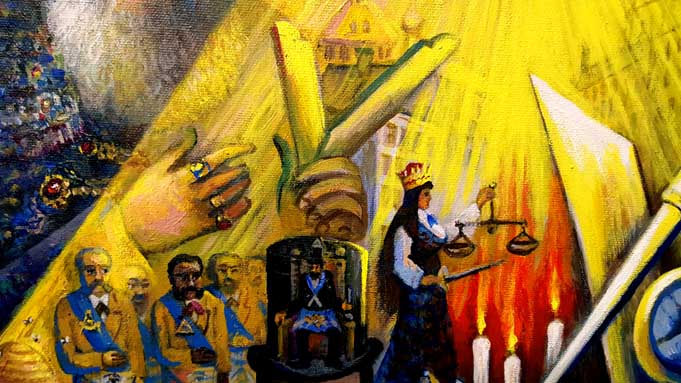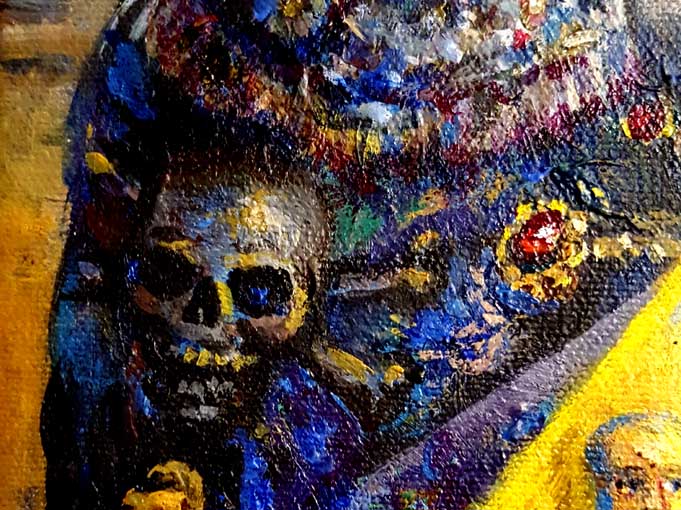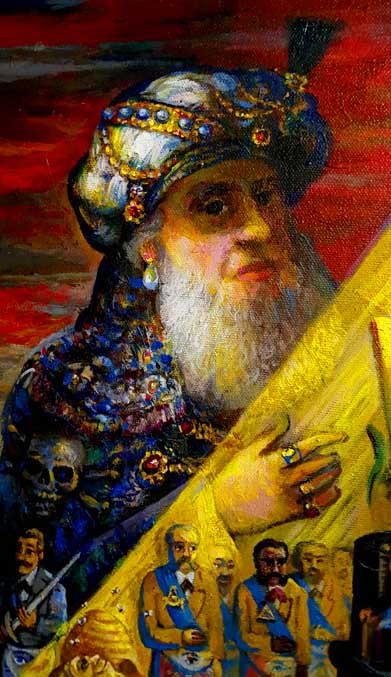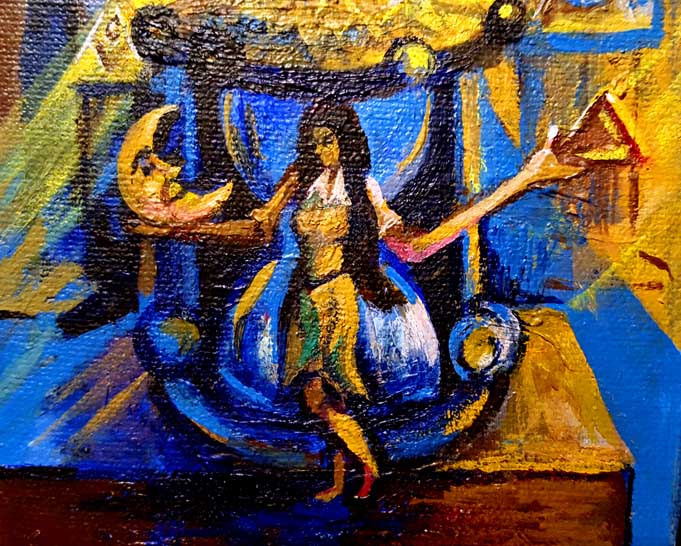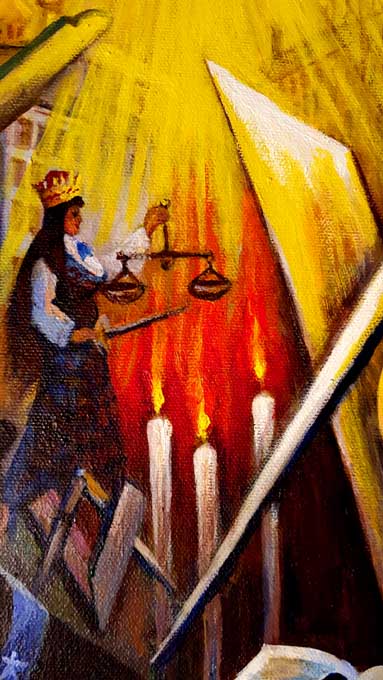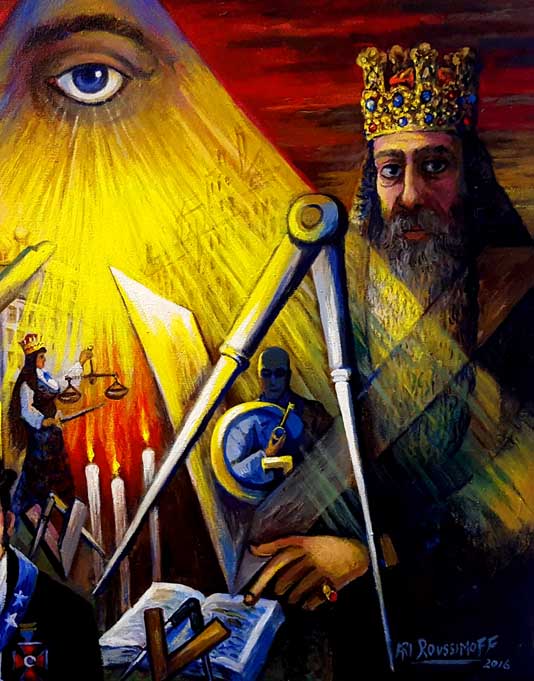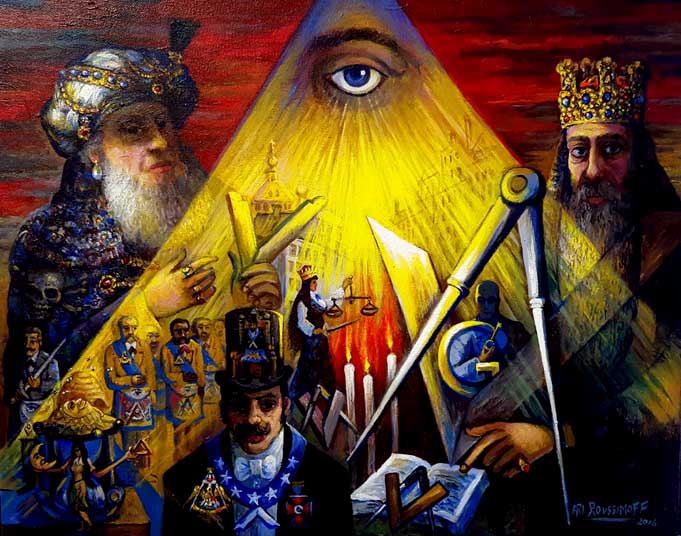 "PYRAMID OF LIGHT"
2016 Acrylic on Canvas 16 x 20
Roussimoff Photo Gallery
The following pictures show examples of Roussimoff's Masonic themed paintings.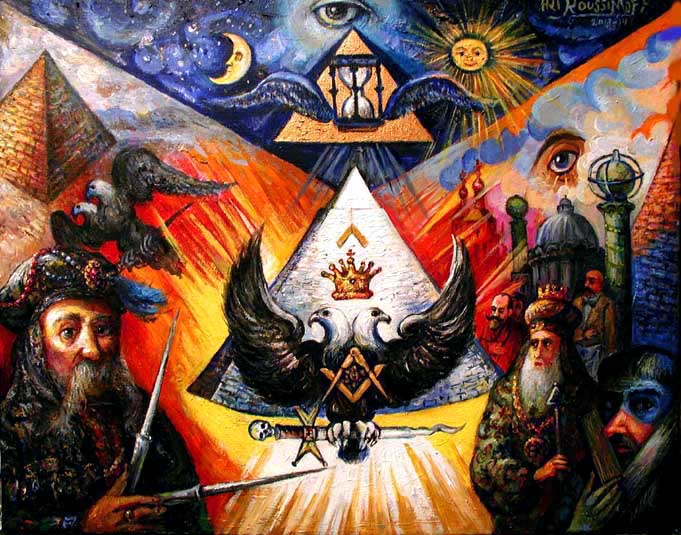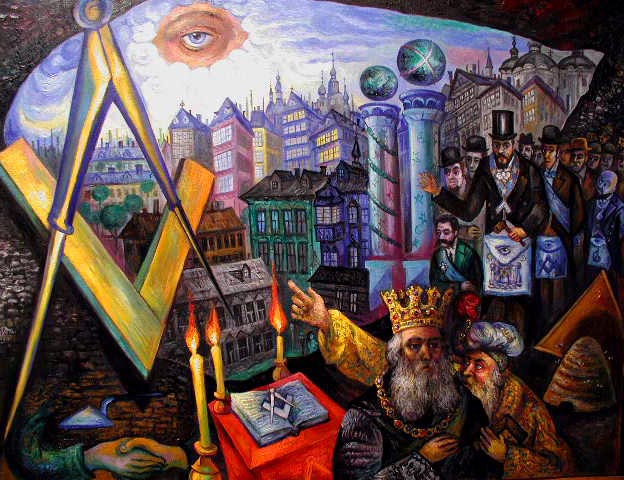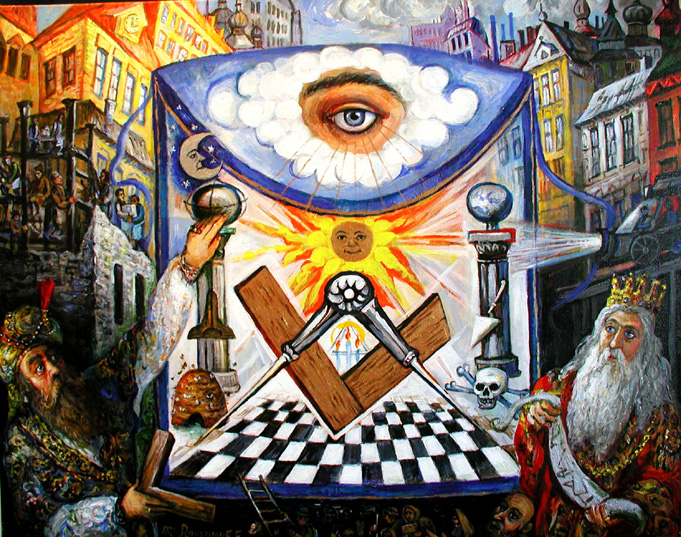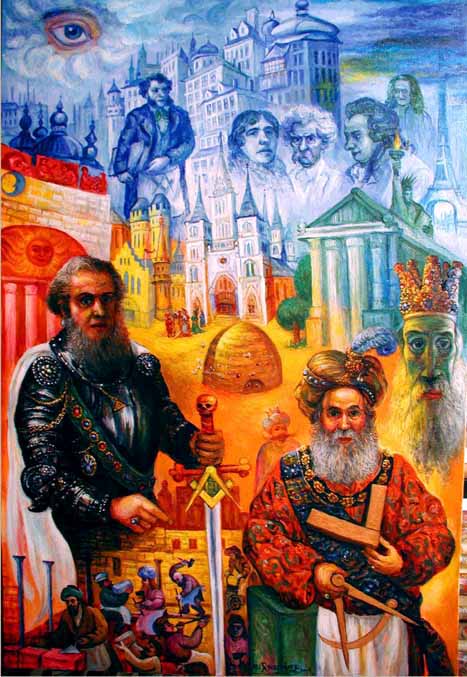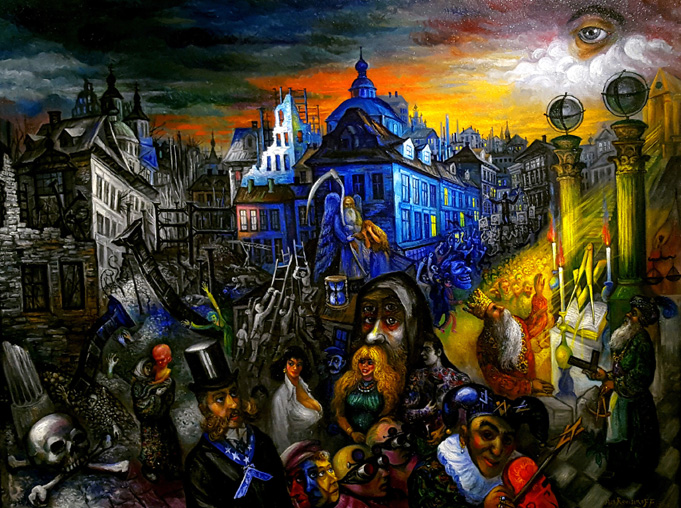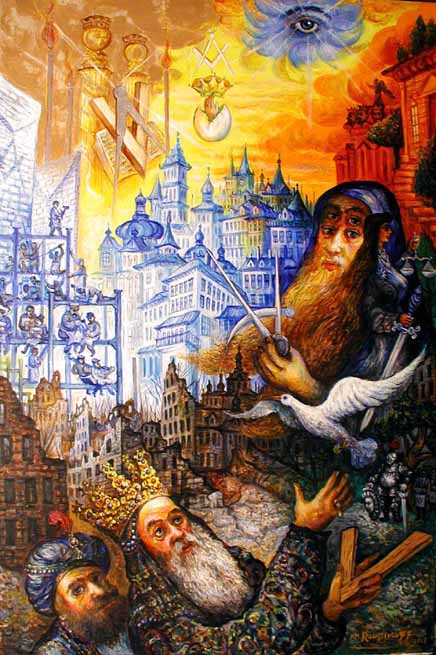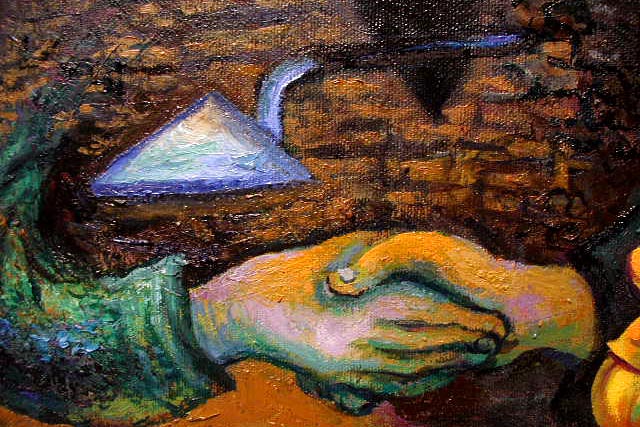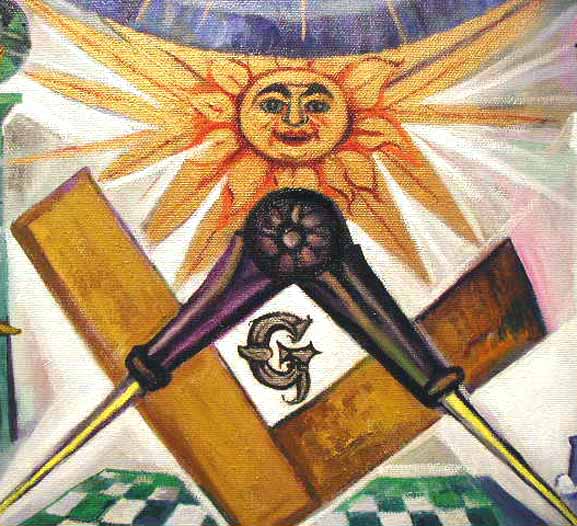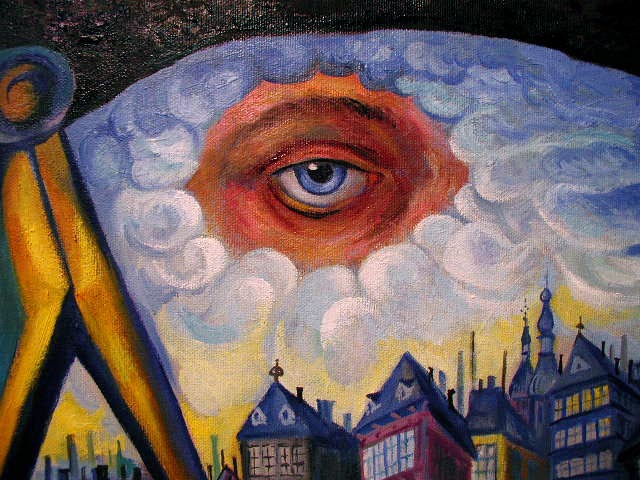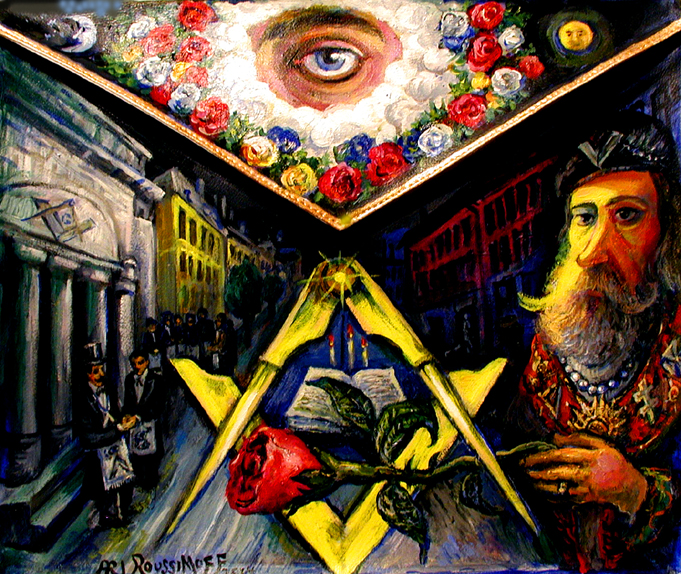 Below are several views showing Roussimoff's three painting series "Parable of Light and Dark" as they were exhibited at the Chancellor Robert R. Livingston Masonic Library and Museum of the Grand Lodge of New York at 71 West 23rd Street, NY, NY (14th Floor)