A Magical Composition Set Amidst the Splendours of
Winter.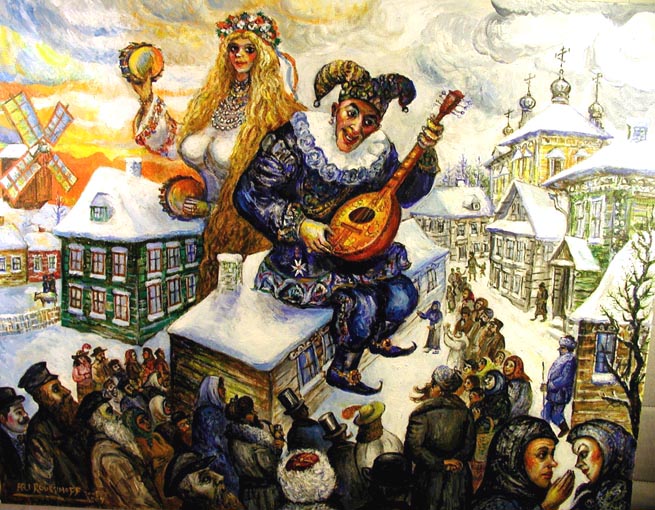 A Musical Apparition! Festive Jester with Mandolin,
Exotic Dancer with Tamborine Entertain an Entire Russian and
Jewish Town. A Lyrical, Heart Warming Vision.
""MUSICAL APPARITION"" is a Genuine Signed And Dated Ari
Roussimoff Acrylic on Canvas Painting, measuring a large
sized 24 x 30 inches. This exciting work was and painted in
2008-2009. In this large composition, the artist depicts a
wondrous vision. Music, a form of expression which crosses
all boundaries of ethnicity and religion is bringing
together a town's diversified citizenry. Located in Russia
or Ukraine , we see peasants, Jews Cossacks all enjoying the
poetry emanating from the larger then life Jester's
mandolin. Carnival and circus themes have for years played a
significant role in the artist's creativity. The carnival
sideshows have even been the subject of his movie (as
director), "Freaks Uncensored! A Human Sideshow". This
recent canvas is one of his favourites. And it displays
beautifully.
This Beautiful Oil Painting will make a great addition
to anyone's fine collection of Modern Impressionist and
Expressionist Art. The purchaser will receive a certificate
of authenticity. This is a large painting.  FREE S/H  (USA).
. International buyers should first contact us to find out
about exact charges and conditions. Thank You.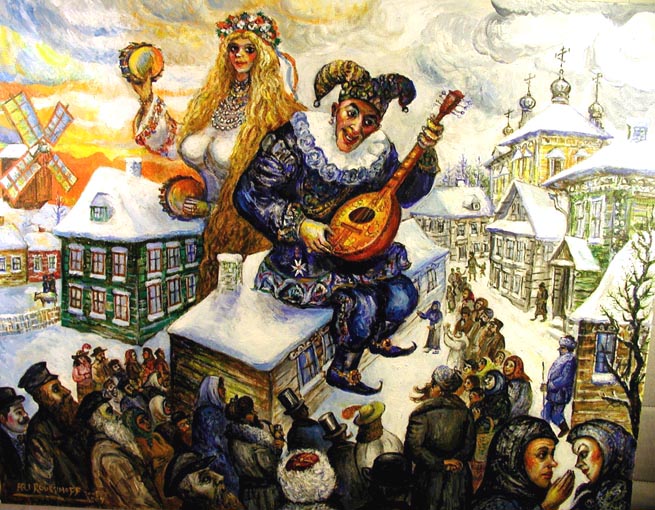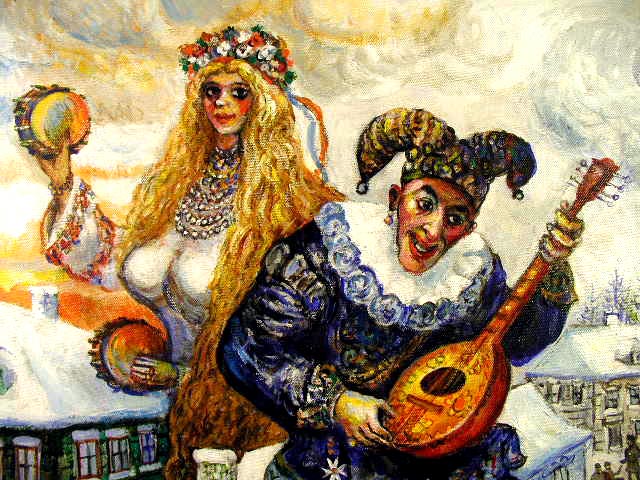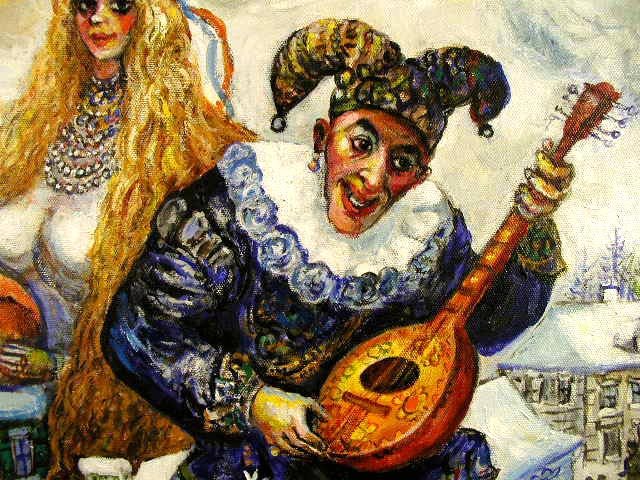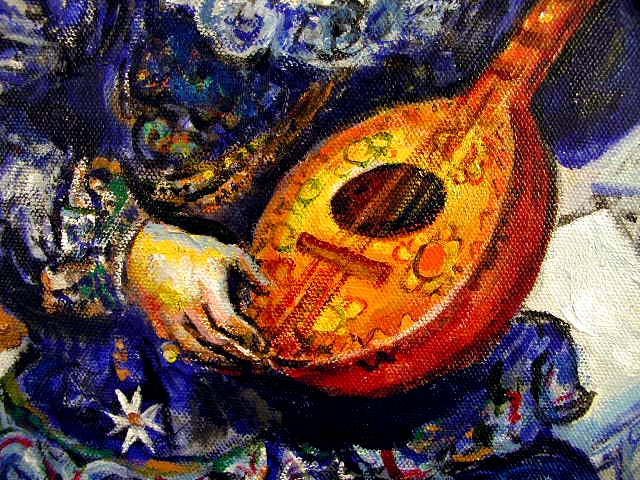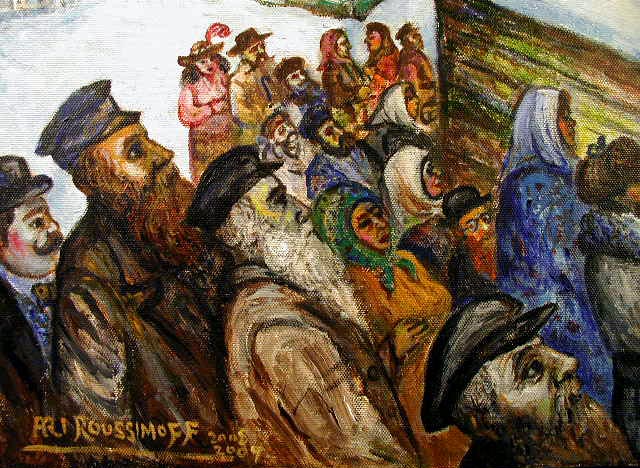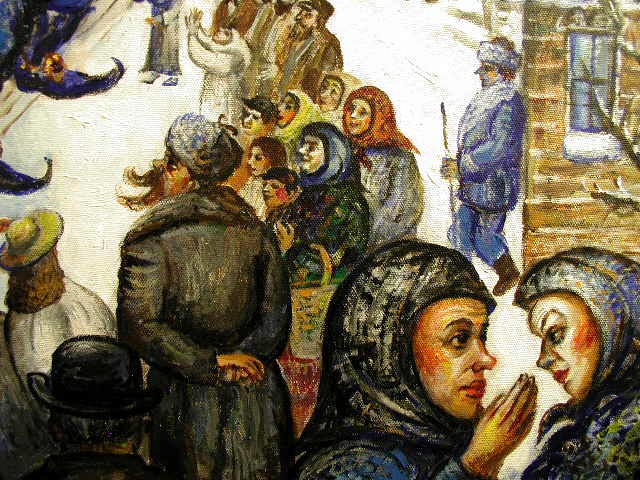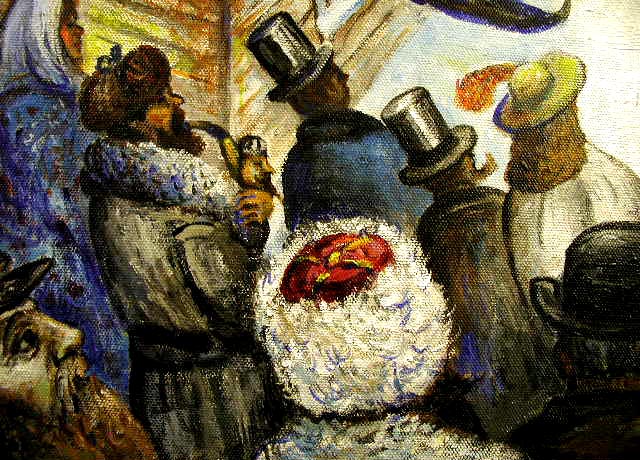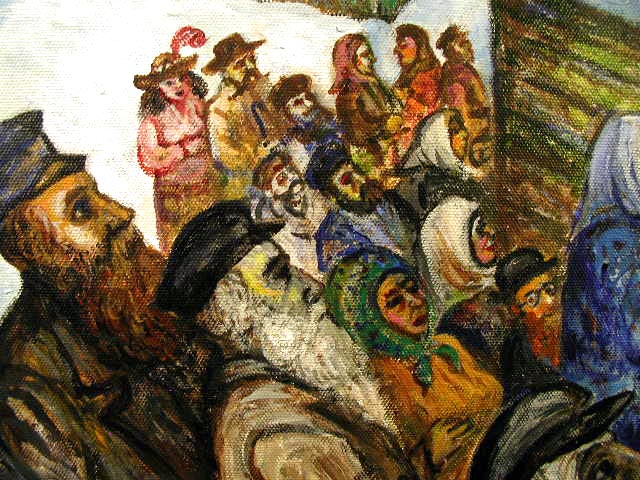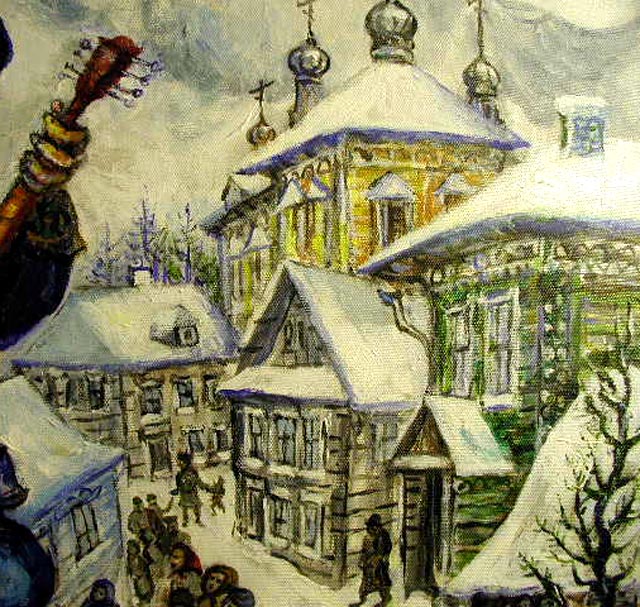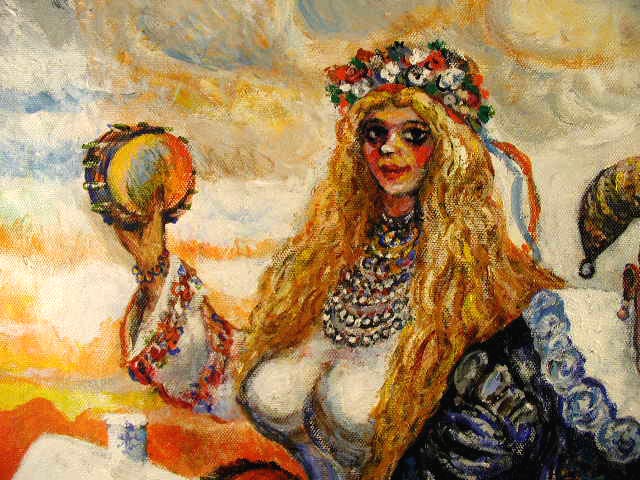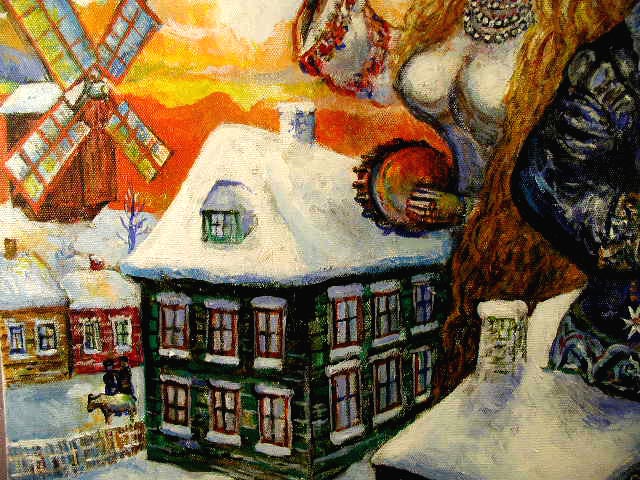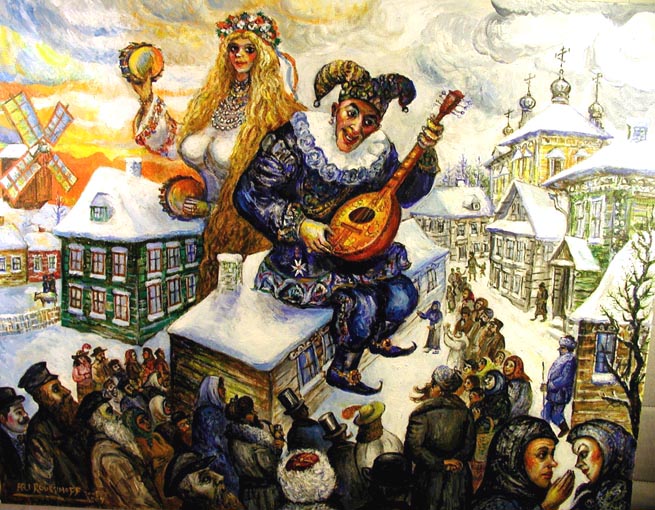 "MUSICAL APPARITION"
Acrylic on Canvas by Ari Roussimoff