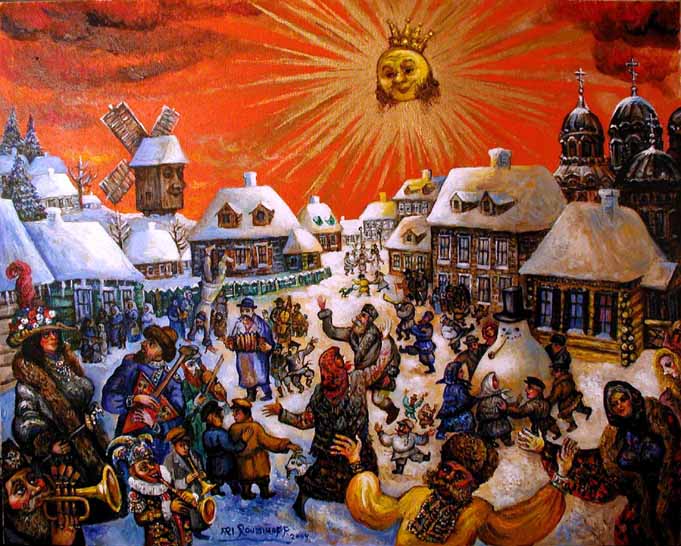 CELEBRATION OF SNOW
2009 Acrylic on Canvas 24 x 30
The Old Russian Town. The First Snow of the Season is Being Celebrated with Utmost Joy and Cheer!
A WORLD RICH IN MUSIC AND DANCE!
This elaborate fantastical composition depicts a wondrous scene in old Czarist Russia, rife with music dance and love of life. An impressive recent Roussimoff work, it is a rich artistic interpretation of folk life. There are many figures here. Each person costumed in exotic garb. The artist presents us with a world of happiness and glee. Even the windmill and sun show human characteristics. This painting explains why many collectors and critics over the years have called Roussimoff "The Russian Bruegel". The colors are magical. Here is a virtual rainbow incorporating icy cool blues, warm vibrant reds, sunny yellows and glistening gold. This is a Genuine Signed And Dated Ari Roussimoff Acrylic on Canvas Painting, measuring 24 x 30 inches. It was painted during the last month of 2009. One of the artist's favourites! The purchaser will receive a certificate of authenticity.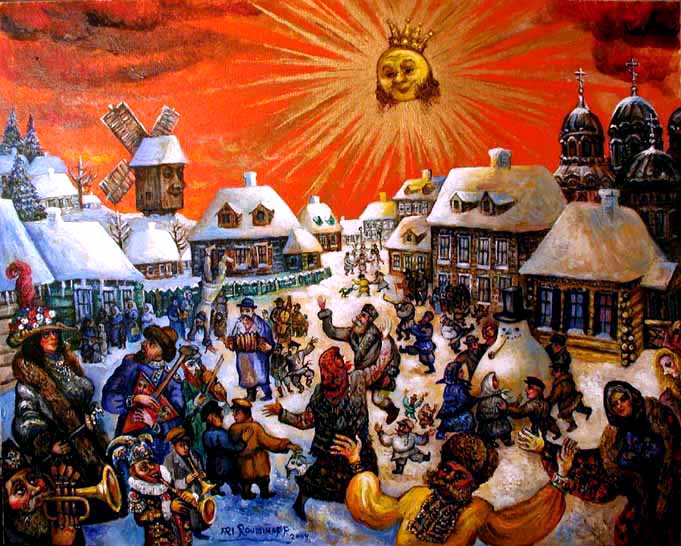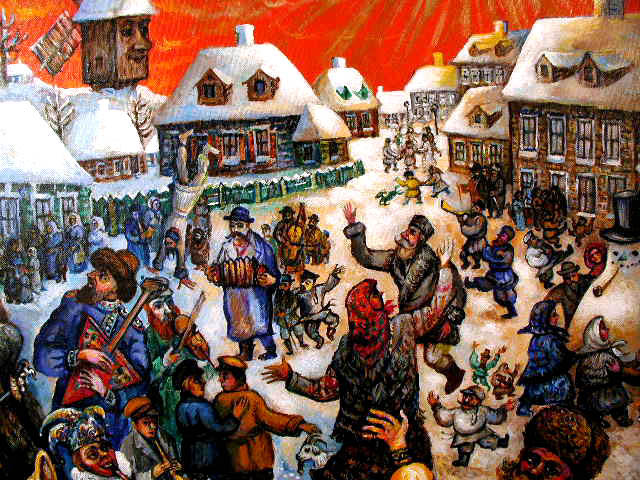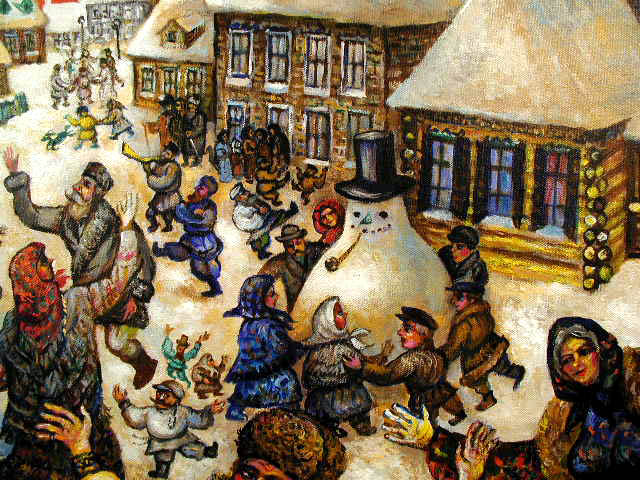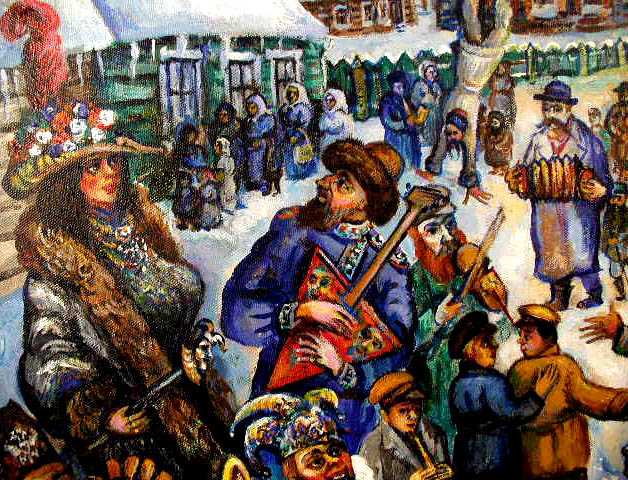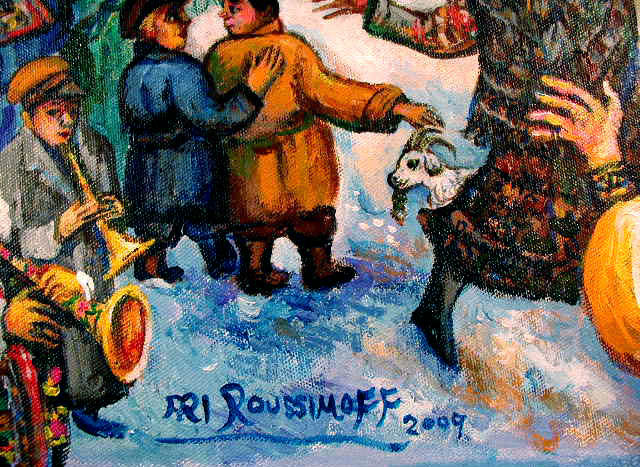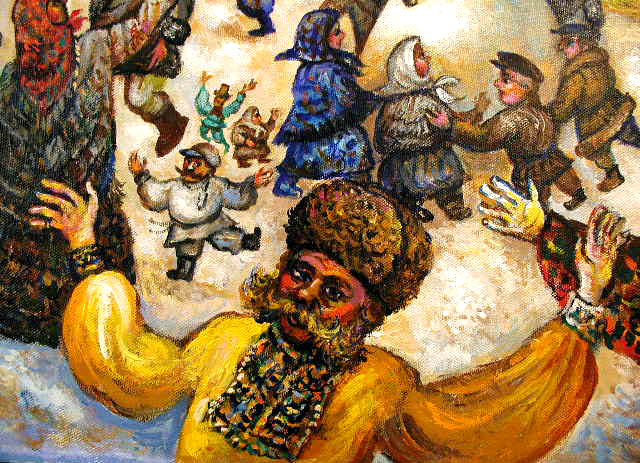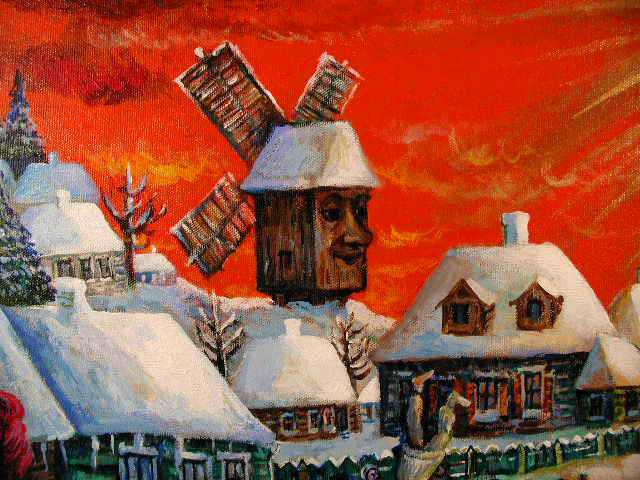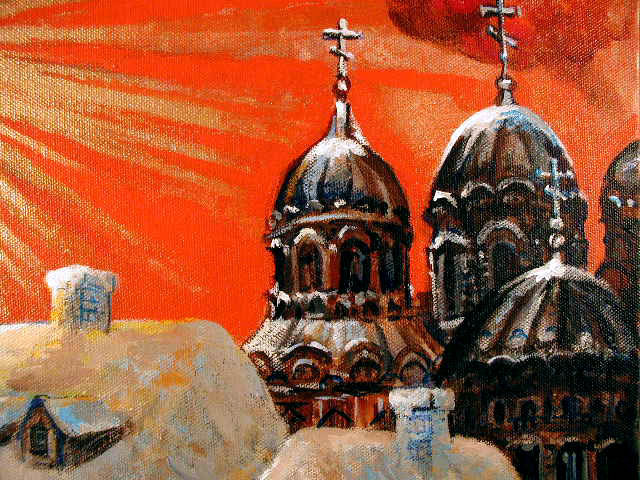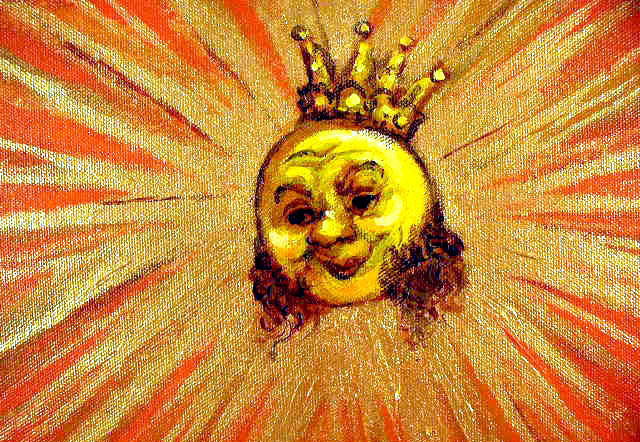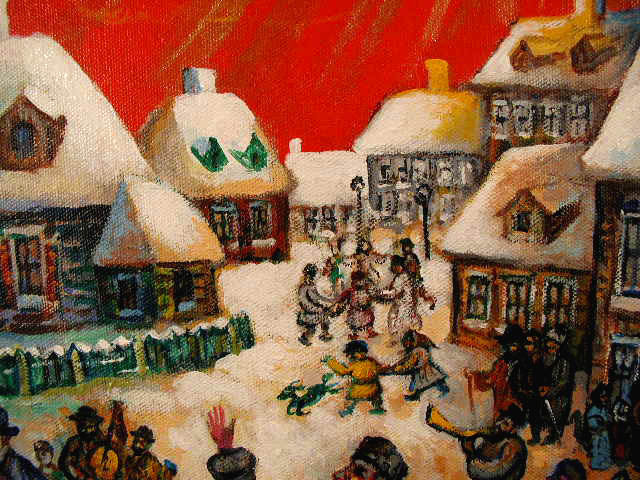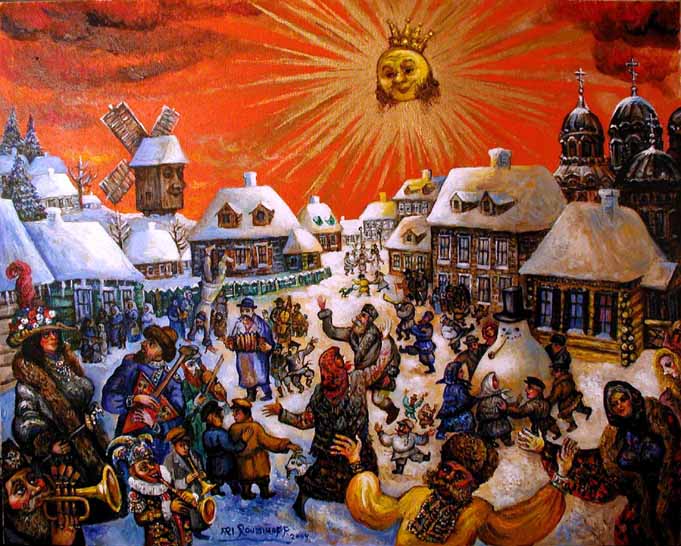 CELEBRATION OF SNOW
2009 Acrylic on Canvas 24 x 30