An Exciting Composition Devoted to the Worlds of Film and Music as Being Celebrated in Contemporary Atlantic City. 
ATLANTIC CITY CELEBRATES FILM AND MUSIC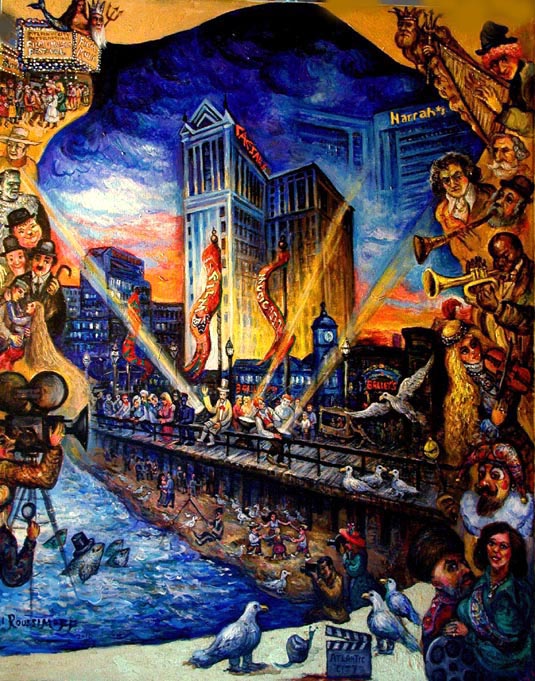 THIS ORIGINAL ROUSSIMOFF ARTWORK
WAS EXHIBITED IN CAESARS ATLANTIC CITY AND ALSO SERVED AS COVER ART FOR A FILM FESTIVAL HELD IN THAT TOWN.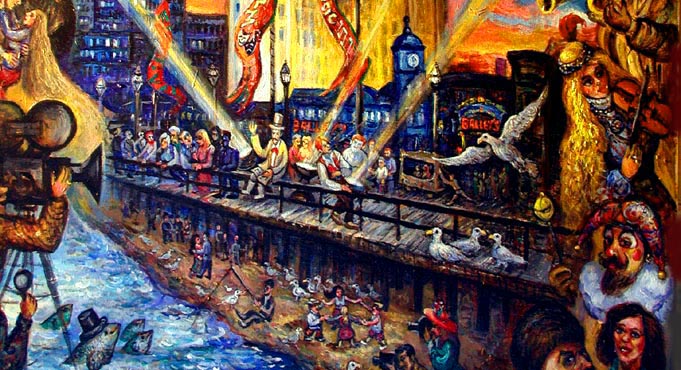 CULTURE AND GLITTER COMBINED
HARPO MARX, HIS GREAT HARP, NEPTUNE, HARRAH'S
CHARLIE CHAPLIN, LAUREL & HARDY AND BORIS KARLOFF AS FRANKENSTEIN'S IMMORTAL MONSTER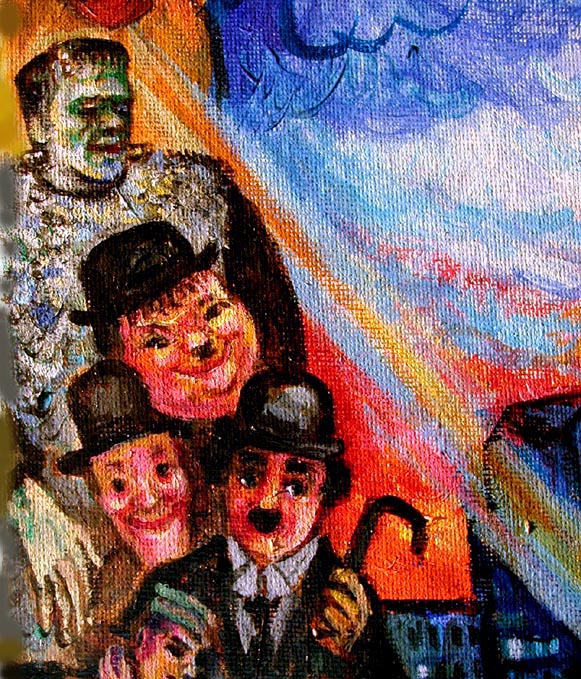 THE LEGENDARY LOUIS "SATCHMO" ARMSTRONG
AND A PASSIONATE LONG HAIRED CLASSICAL VIOLINIST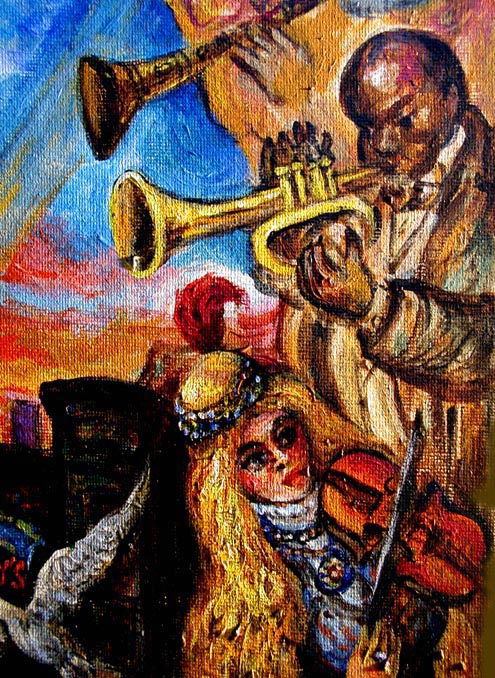 VERDI, BEETHOVEN AND A KLEZMER MUSICIAN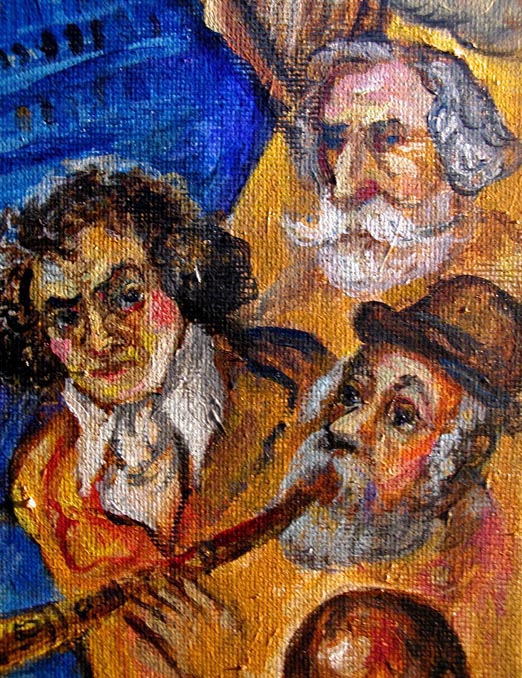 DIRECT FROM OPERA: RIGOLETTO THE DUKE'S JESTER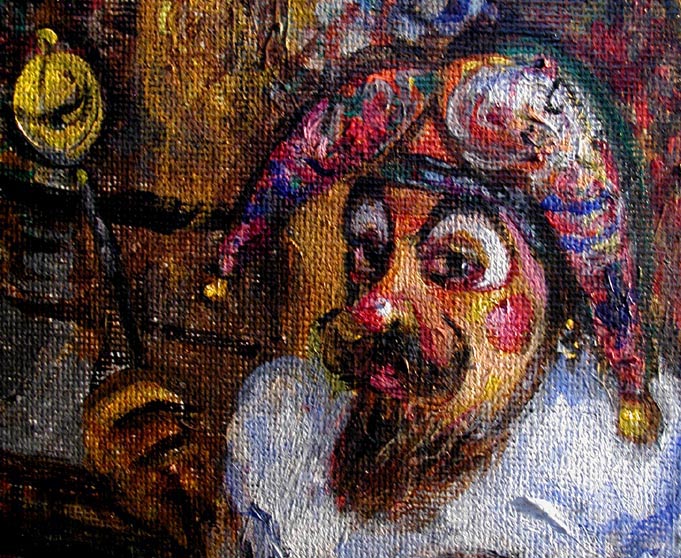 ARTISTS OF ALL TYPE PARTAKE OF THE FESTIVITIES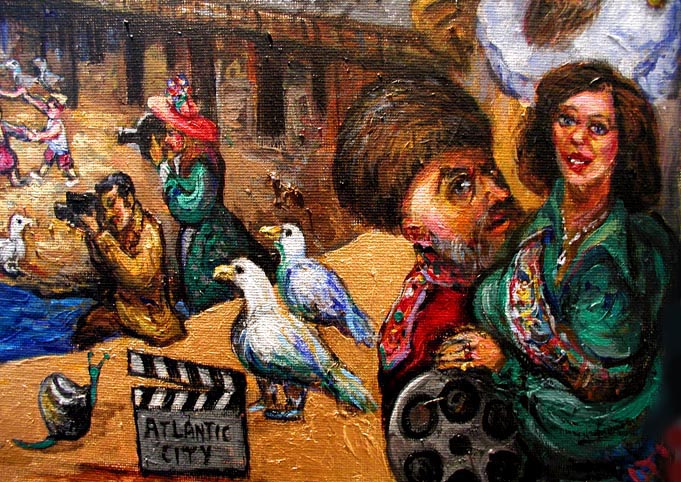 CINEMA HISTORY: FROM EARLIEST TIMES TO NOW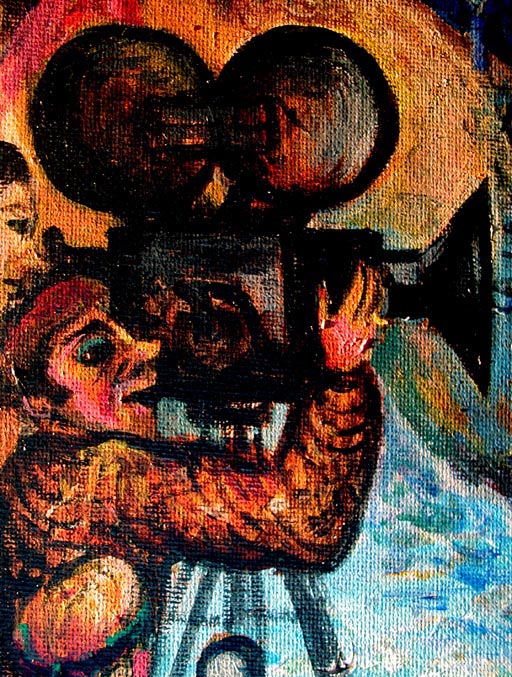 DANCING, FISHING, CAMERAS AND HAPPY BEACH BIRDS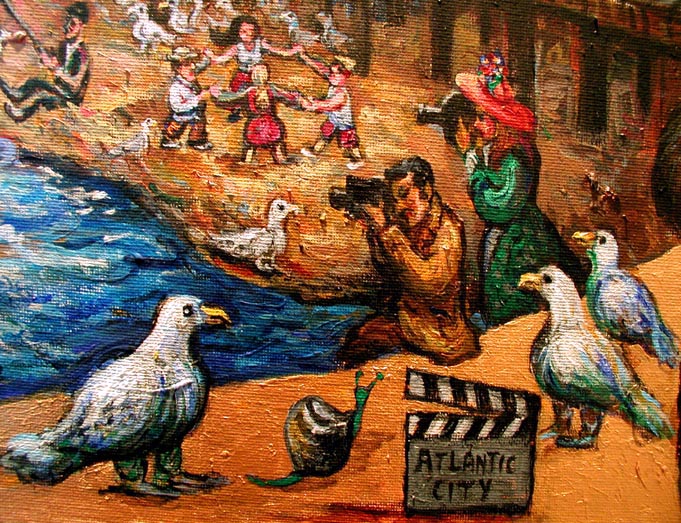 EXCITEMENT ON THE BOARDWALK OF ATLANTIC CITY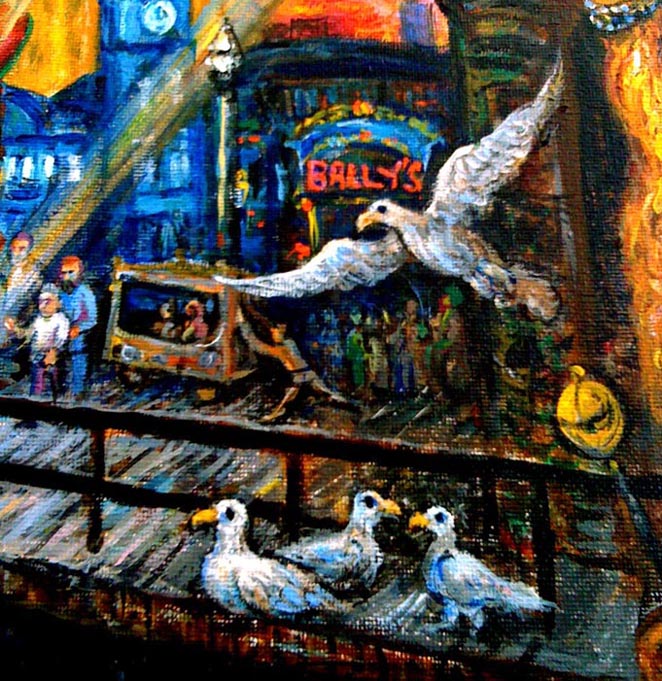 TIME FOR LIGHTS! ACTION! ITS A HAPPENING!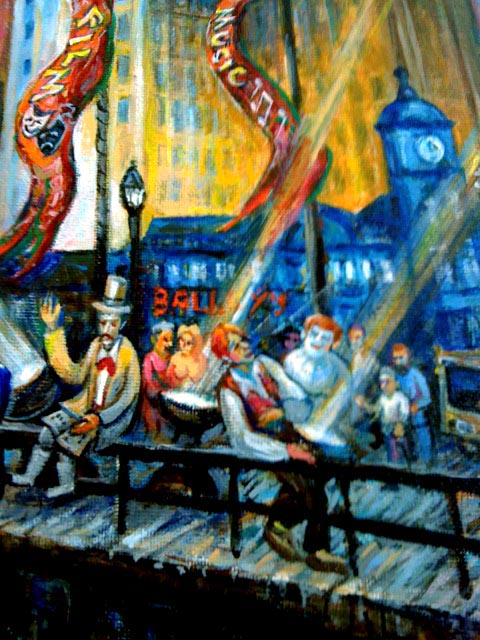 DEDICATED TO THE IDEAL OF ALL ARTS BEING UNIFIED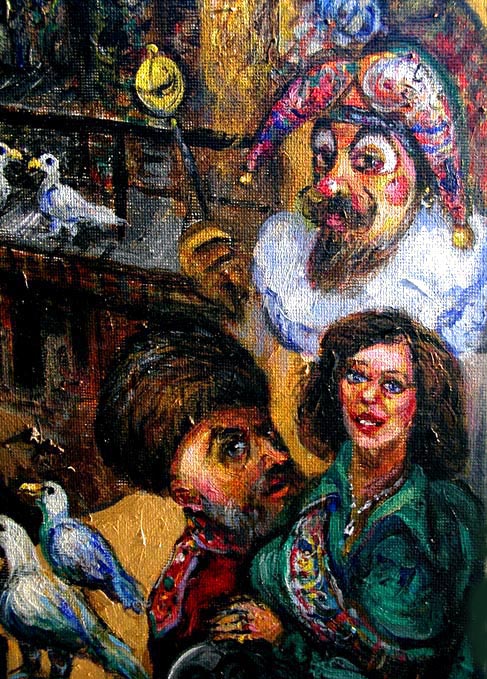 A ONE OF A KIND COMPOSITION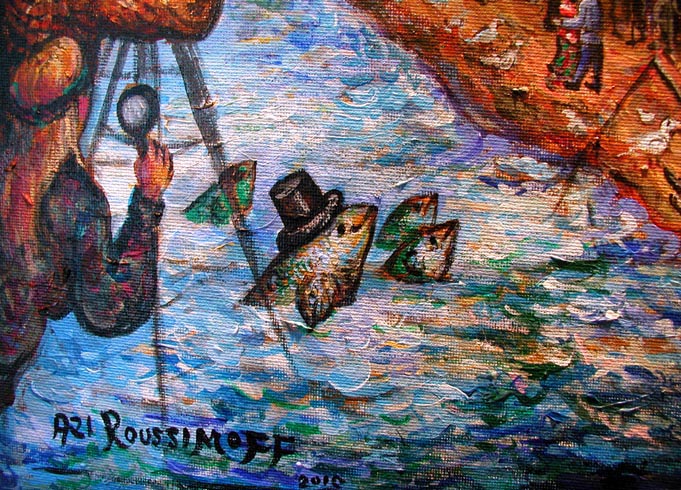 ATLANTIC CITY CELEBRATES FILM AND MUSIC
2010 Acrylic on Canvas 24 x 30 inches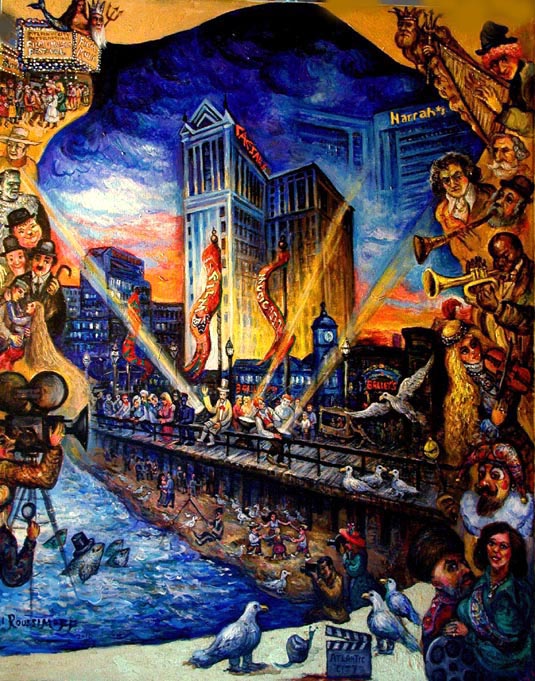 We present a very exciting composition by noted international artist Ari Roussimoff. This colorful painting pays homage to the arts of cinema and music. Roussimoff who has created artworks in a wide variety of mediums is a staunch believer in the unification of the arts and in the universality of their languages. The scene here takes place at a celebration in Atlantic City. Surrounding the lively festivities are the eternally influential spirits of very great artists: from music: Beethoven, Verdi and Louis Armstrong ("Satchmo"). The world of cinema is represented by Harpo Marx, Charlie Chaplin, Laurel and Hardy and Boris Karloff as he appeared in "Son of Frankenstein" (one of Roussimoff's favorite movies). There are lots elements here. The eye never tires of looking. This work had been exhibited in Caesars Atlantic City and also served as a poster for one of the film festivals. Rich in a magical spirit and good natured humor, "ATLANTIC CITY CELEBRATES FILM AND MUSIC " is an Authentic Signed and Dated Ari Roussimoff Acrylic on Canvas Painting, measuring 24 x 30 inches and dating from 2010. Buyer will receive a certificate of authenticity.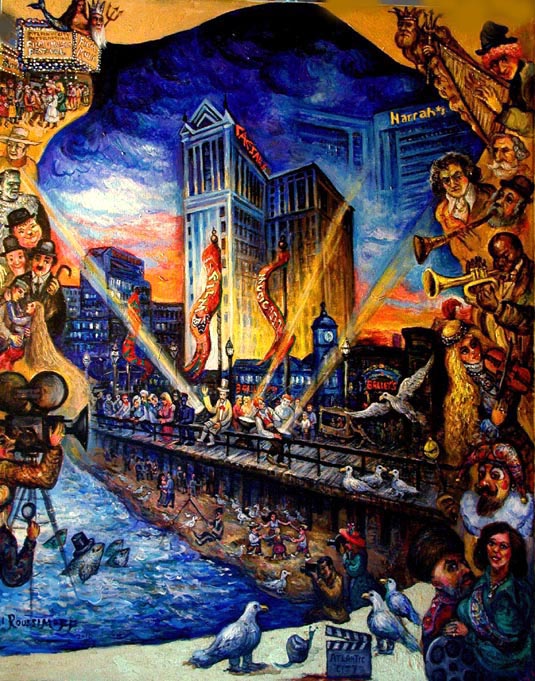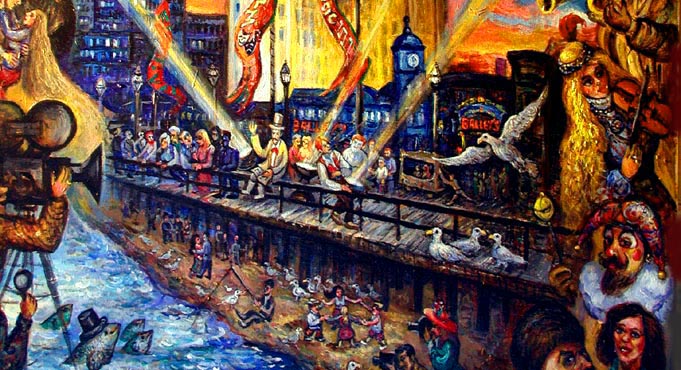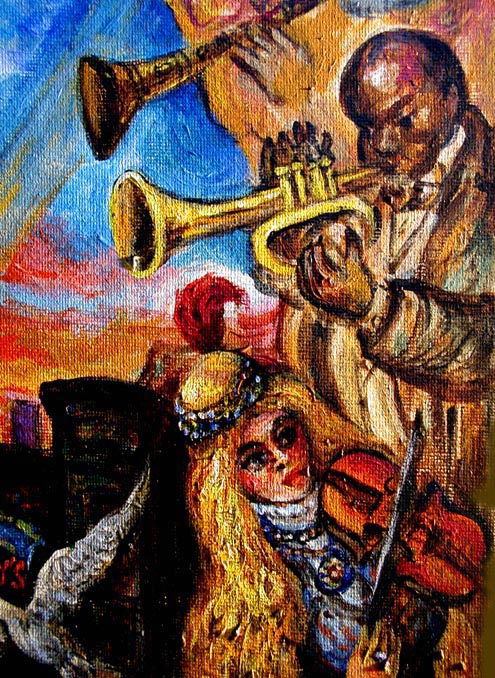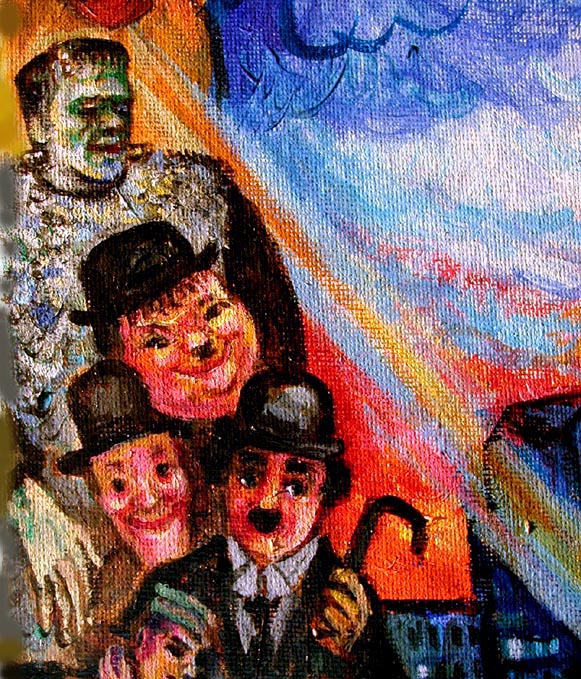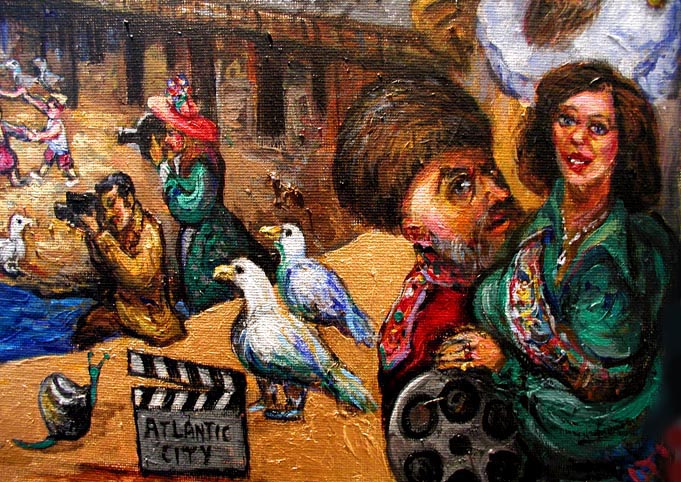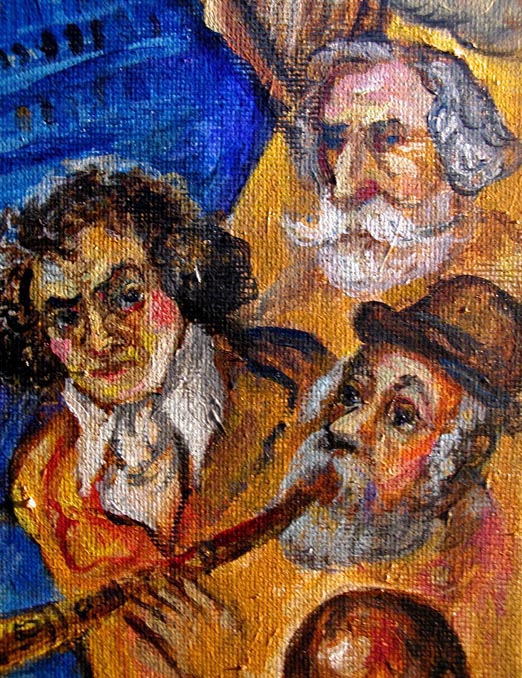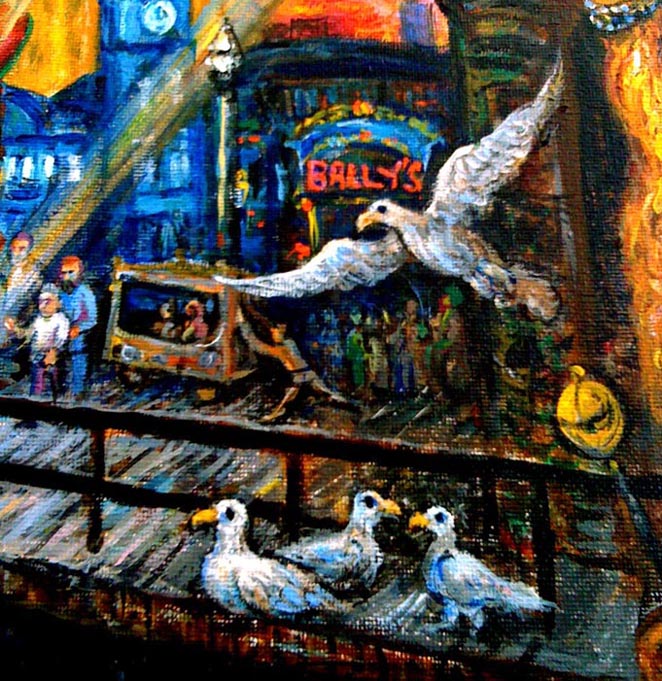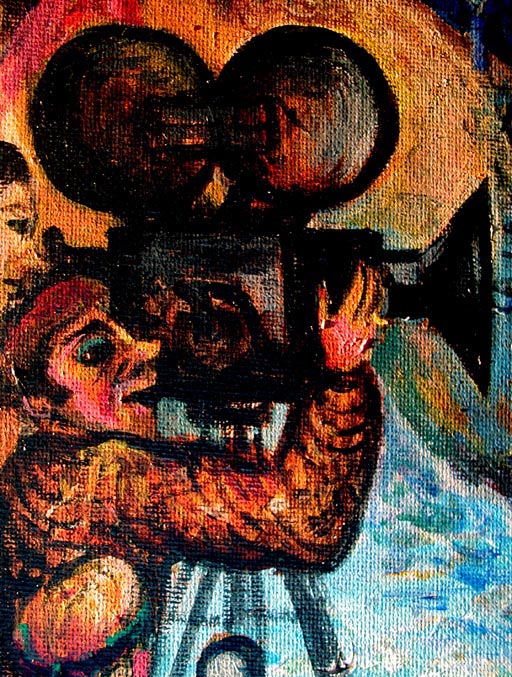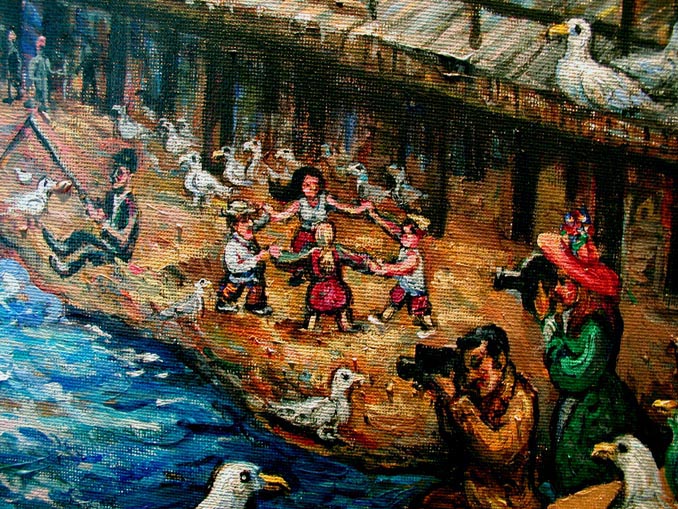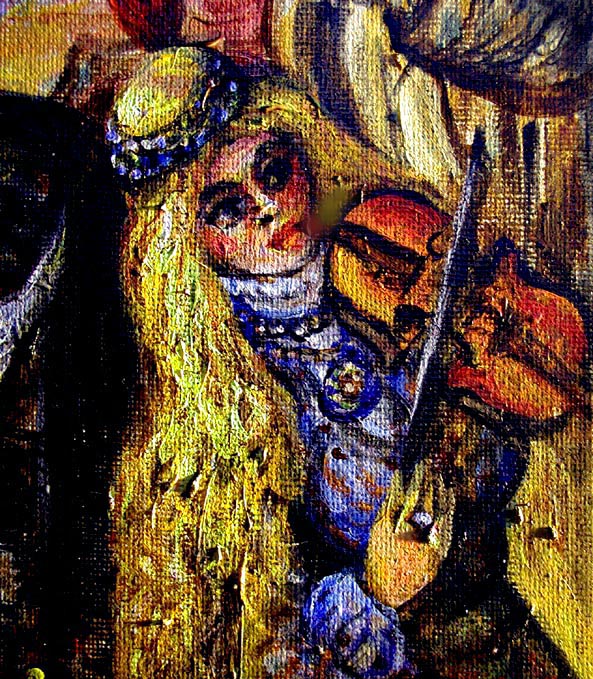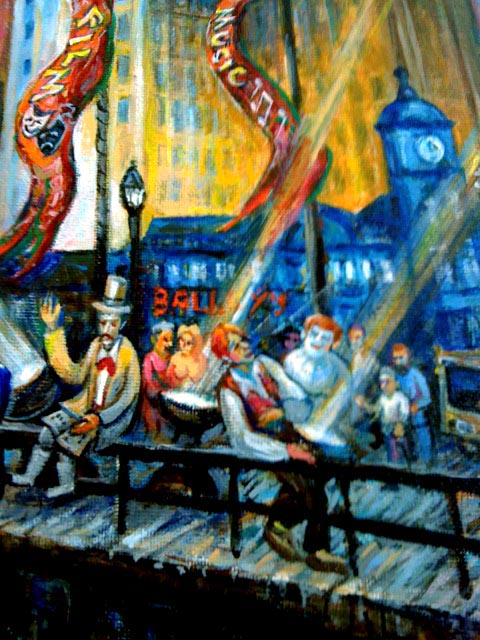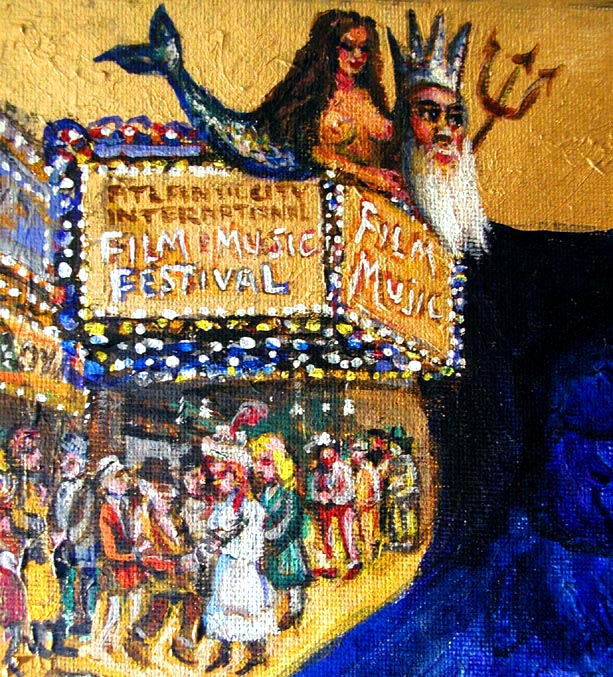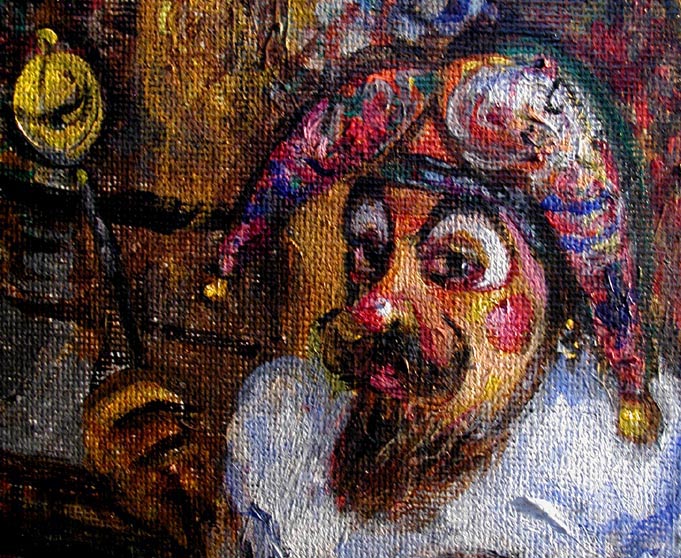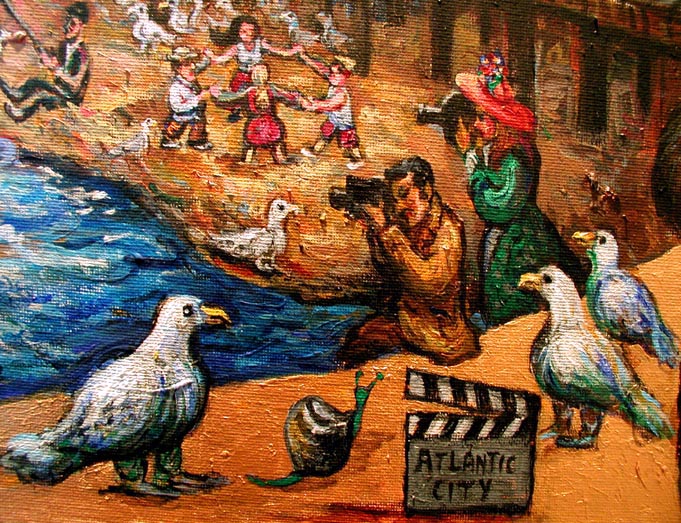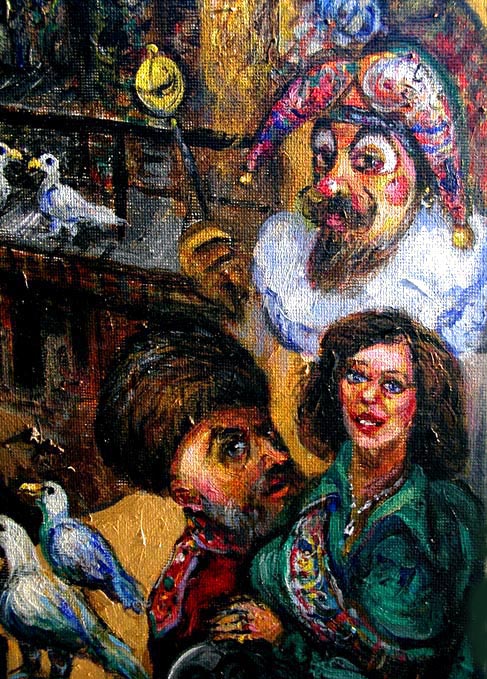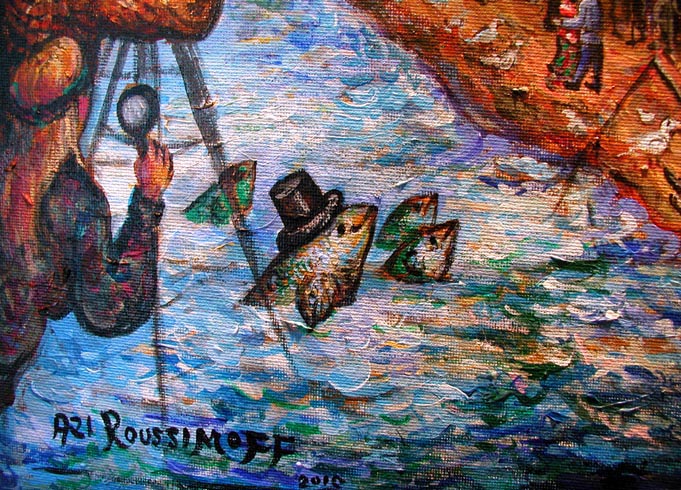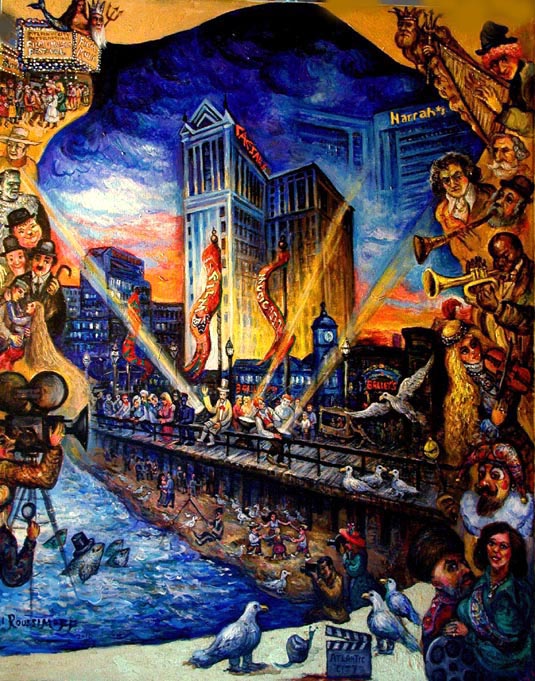 ATLANTIC CITY CELEBRATES FILM AND MUSIC