A Nostalgic and Captivating Work of a Spectacularly Charming Russian or Ukrainian Cityscape, Painted in the year 1985.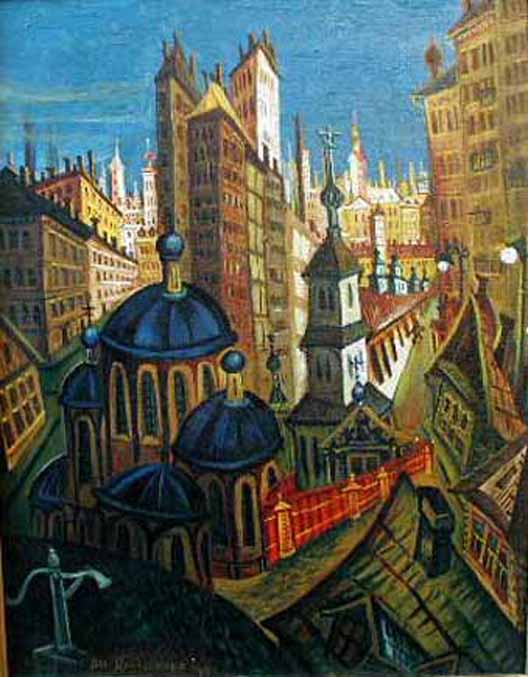 SUNDAY is a Genuine Signed Ari Roussimoff Oil on Canvas-Panel Painting, measuring 14 x 18 inches. As the viewer's eye travels down these winding streets, this, both colourful and magical, painting of a typical Russian or Ukrainian city brings to mind a majestic past melding into a contemporary era. Monumental buildings placed side by side quaint chimney-topped wooden dwellings and onion-domed houses of worship, in radiant colours of blue, green, and red, transport one back to a bygone era. As they rise to an iridescent turquoise sky, these splendid and diverse architectural images suggest a past vanishing, while a new future is on the horizon. This Genuine and Beautiful Jewel of a painting casts a Magical Aura. The colours are glowingly luminescent. It is a Dazzling Tribute to a World, Centuries Old.
This Beautiful Painting is one of many interpretations of Eastes. With his unique talents the artist successfully captures the lyrical essence of the Slavic cities. SUNDAY is a fabulous work of art. It is a great addition to any one s fine collection of Art and Russian Culture. The purchaser will receive a certificate of authenticity.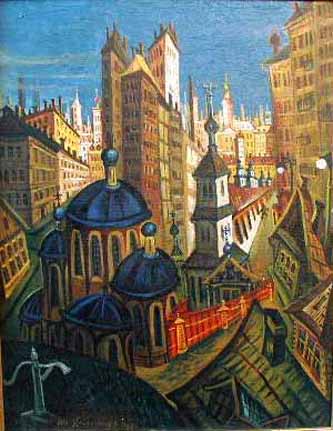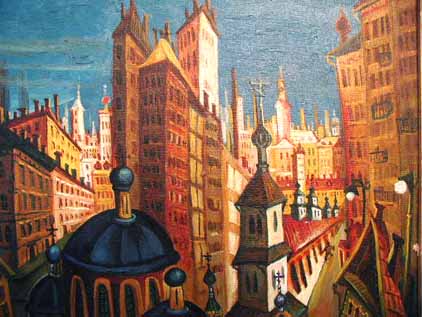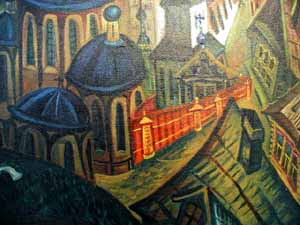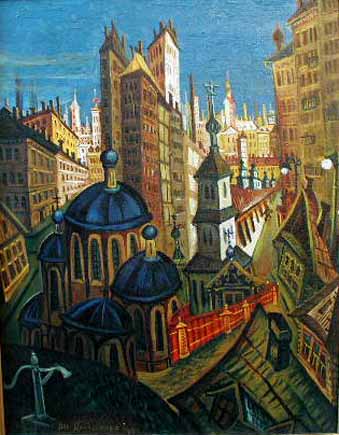 "SUNDAY"
Oil on Canvas-Panel by Ari Roussimoff