Photo Gallery
(below) Here is a small selection of photos showing Roussimoff's paintings being displayed in prestigious art galleries and museums.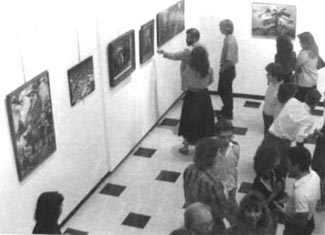 (below) Magazine & newspaper articles and announcements for Roussimoff exhibits in different languages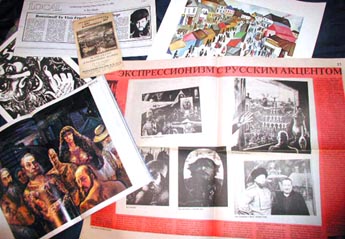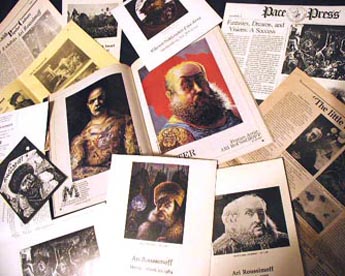 (below) Roussimoff's live appearances. 1. Lecturing in Copenhagen. 2. Amusing a sell-out crowd in New York's famed club, The "Limelight". 3. Featured on MTV.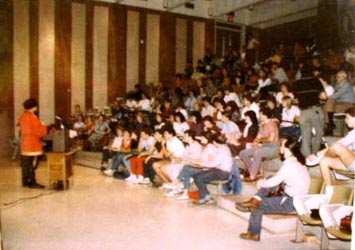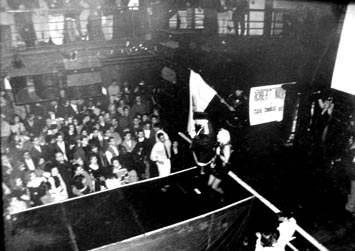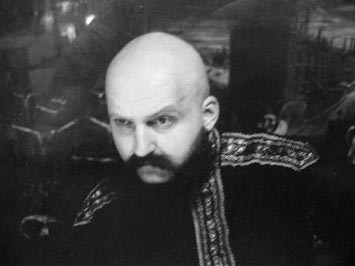 (below) Roussimoff dressed in a vintage coat worn by the great Russian opera star Feodor Chaliapin (photo: Bruce Byron)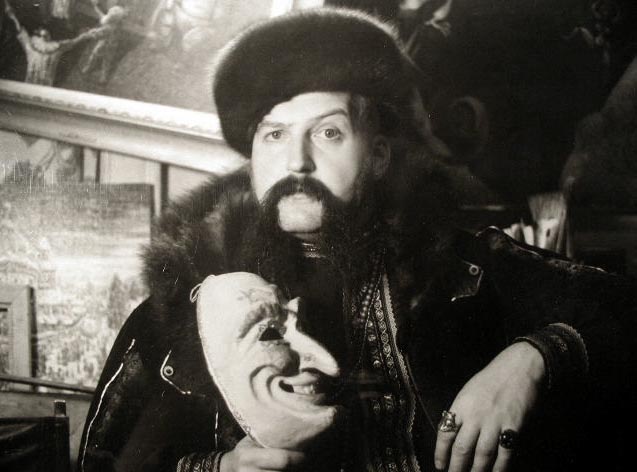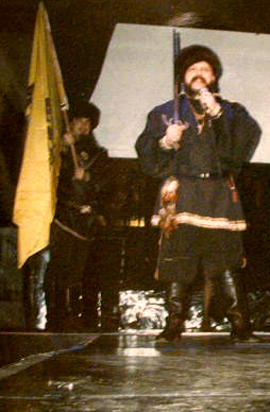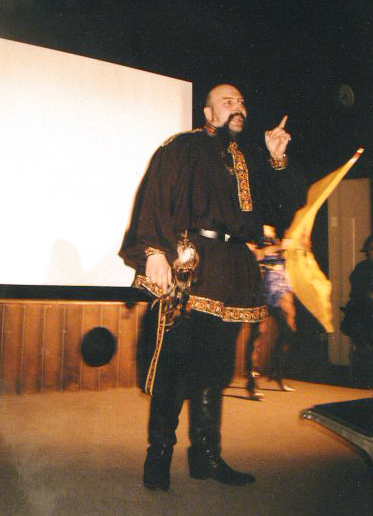 (above) Live Performances. (l) THE LIMELIGHT in New York (r) In Rotterdam Cinema, the Netherlands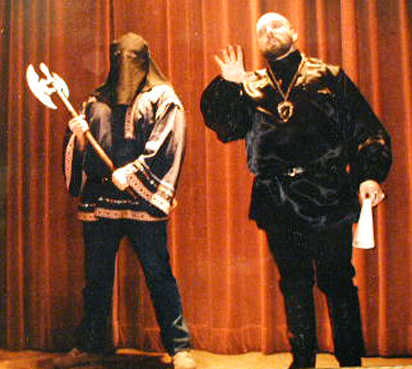 Premiere of SHADOWS IN THE CITY at the Mark Goodson Theater in New York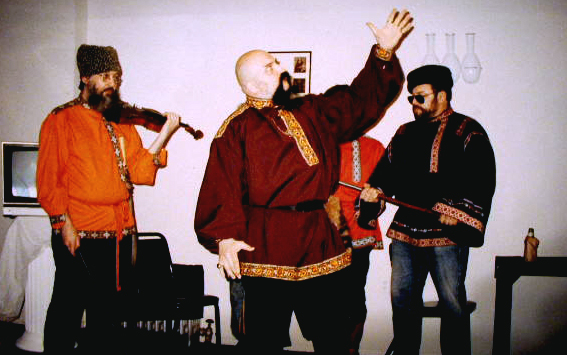 Live Performance with The Trans-Siberian Cossacks in a New York Art Gallery NYC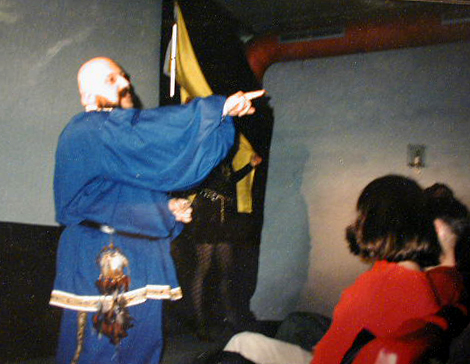 In Copenhagen Denmark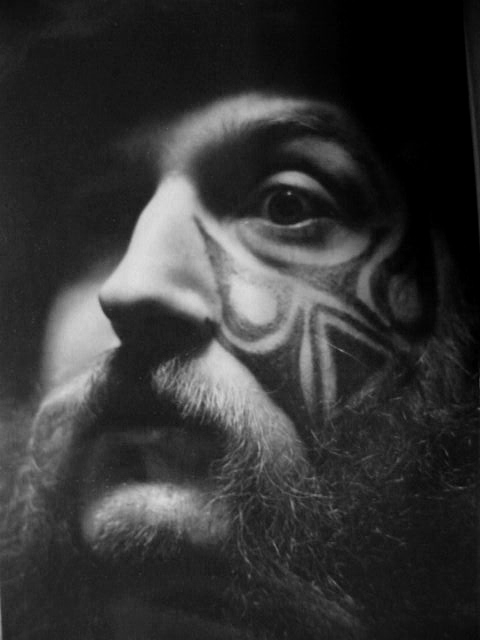 Mystical Expressionist Artist (Photo Len Levinson)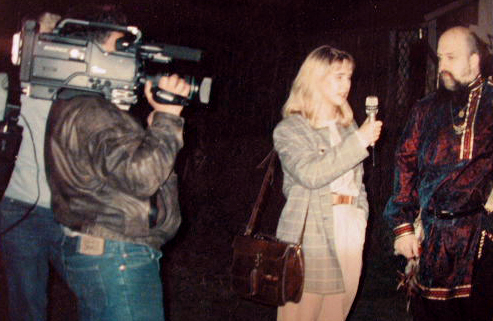 Television interview in Dresden Germany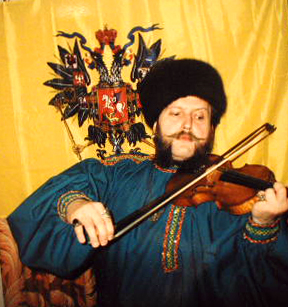 On television in Amsterdam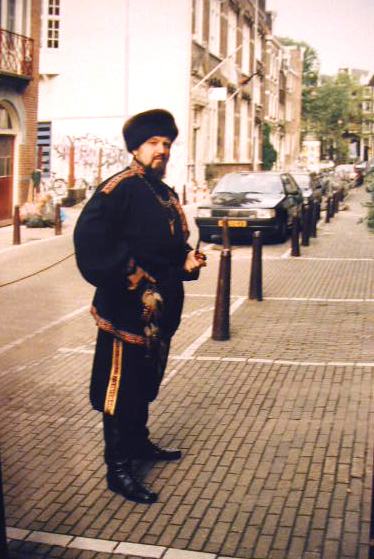 Roussimoff in front of his home in Amsterdam Netherlands.
Roussimoff Winter Portrait 2003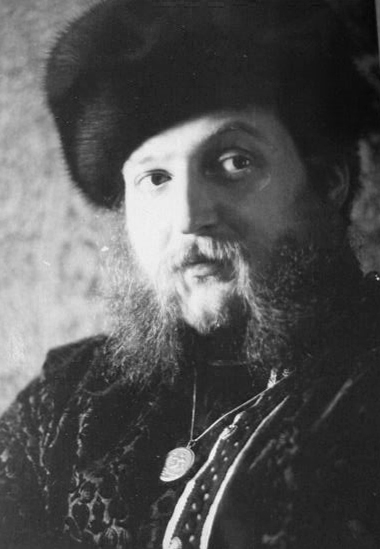 Photo By Len Levinson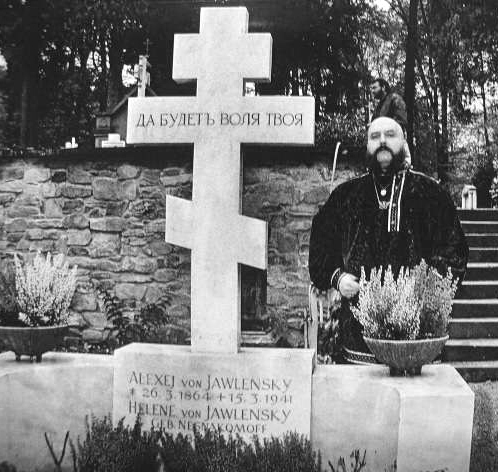 At Grave of modern artist Alexei Von Jawlensky in Wiesbaden Germany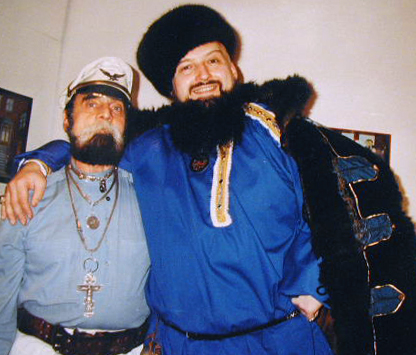 On Television with Prince Nicholas Romanov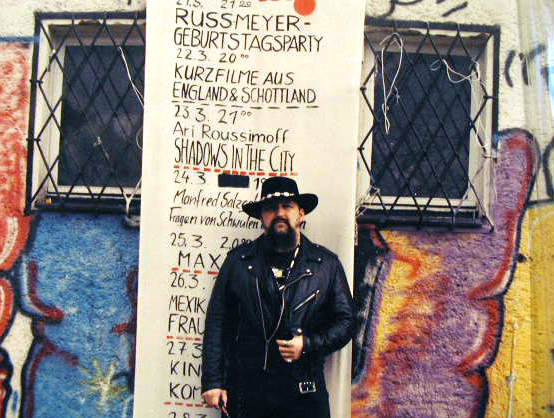 Roussimoff as Guest at the Dresden Film Festival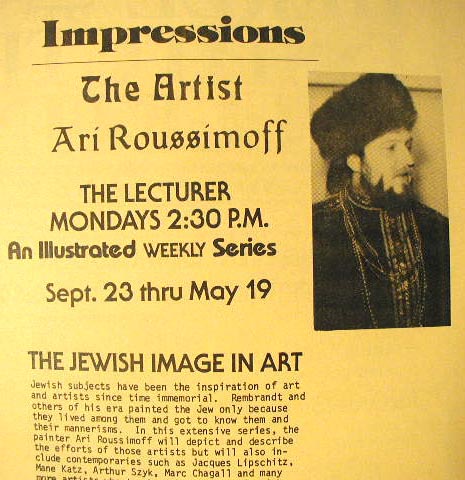 Lecture Announcement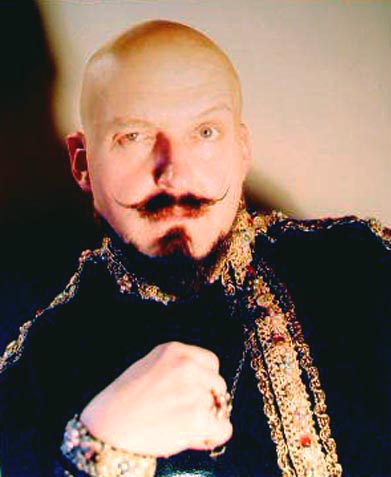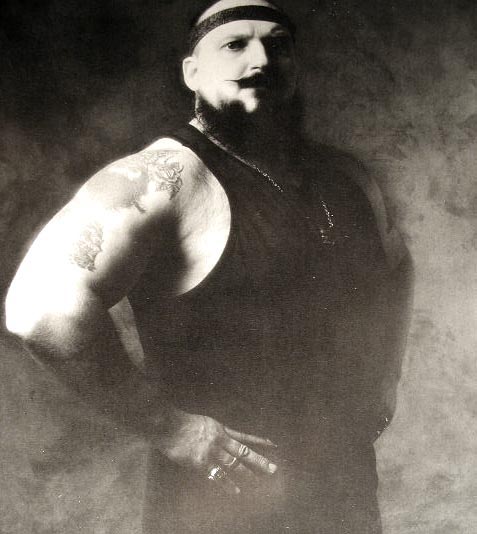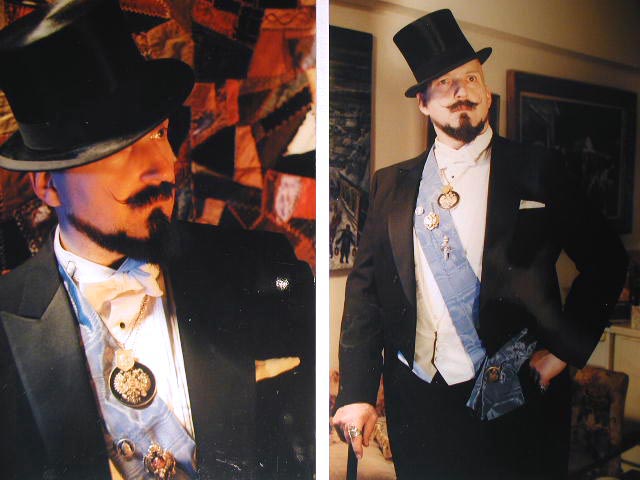 ROUSSIMOFF AT THE PREMIER OF
FREAKS UNCENSORED