A Genuine Russian Jewish Shtetl Fable on Canvas.  Early 1973-74 Oil Painting of Two High  Spirited Water Carriers, Cheerfully Making Their Way Through a Bright Snowy Winter Landscape.
"TWO WATER CARRIERS IN RUSSIAN VILLAGE"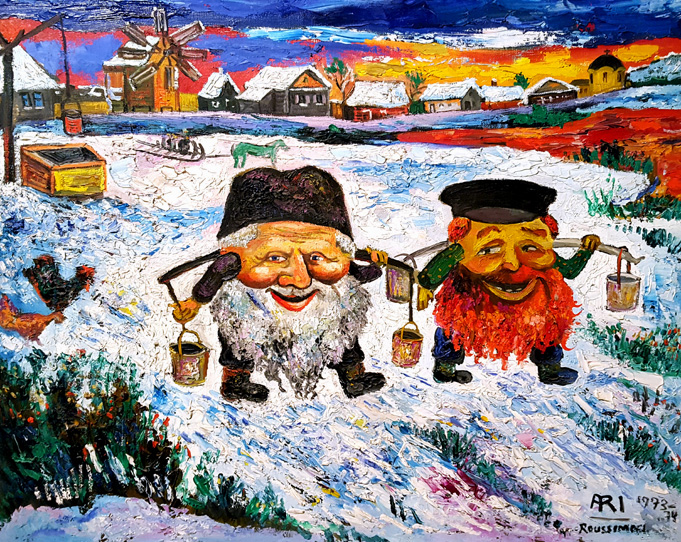 FACES BEAMING WITH HAPPINESS AND JOY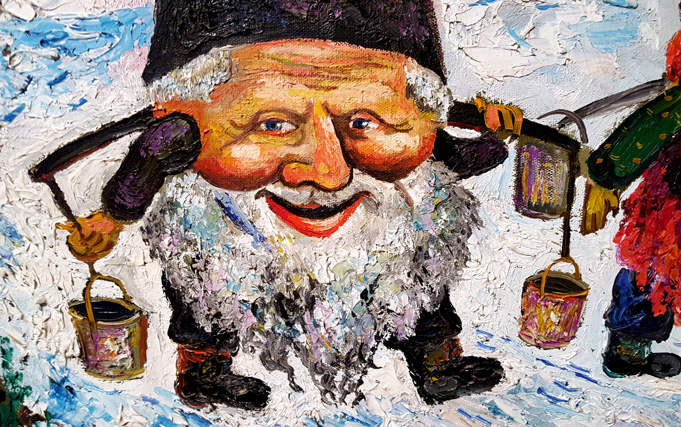 THIS IS A MAGICAL WINTER WONDERLAND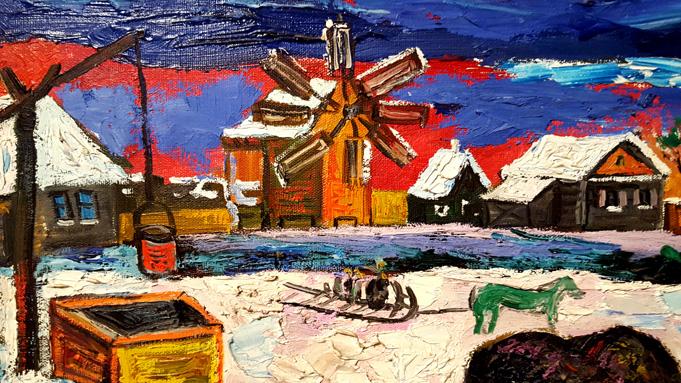 EVERYDAY SCENE IN OLD RUSSIA, UKRAINE, POLAND etc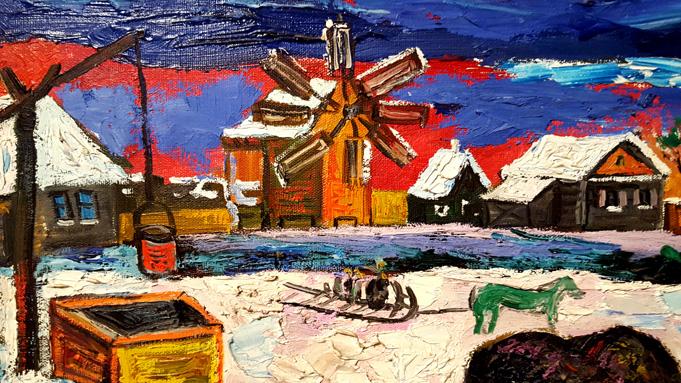 A HEARTWARMING AND ENDEARING PAINTING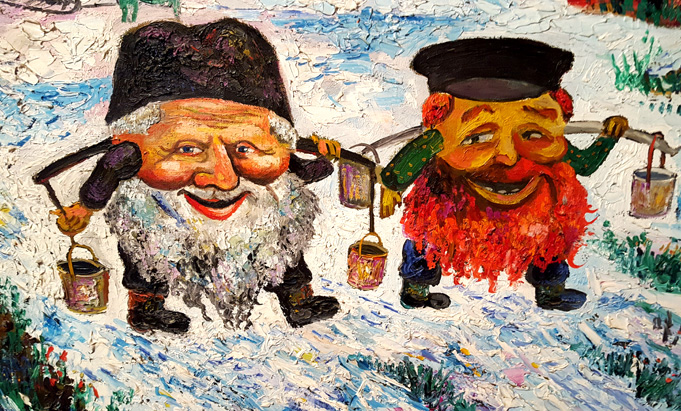 BEAUTIFUL VIVID COLORS AND RICH TEXTURE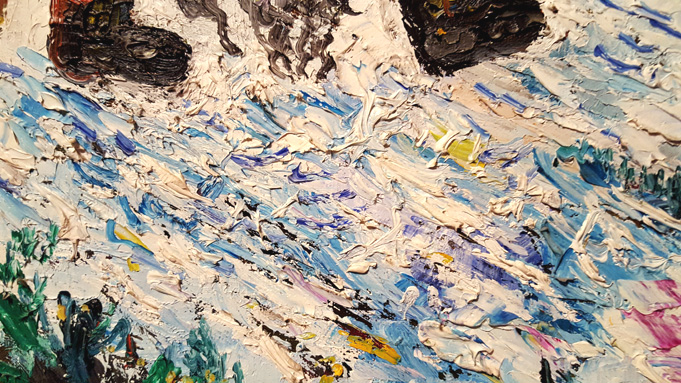 THE OLD WORLD IN THE EYES OF ARTIST ROUSSIMOFF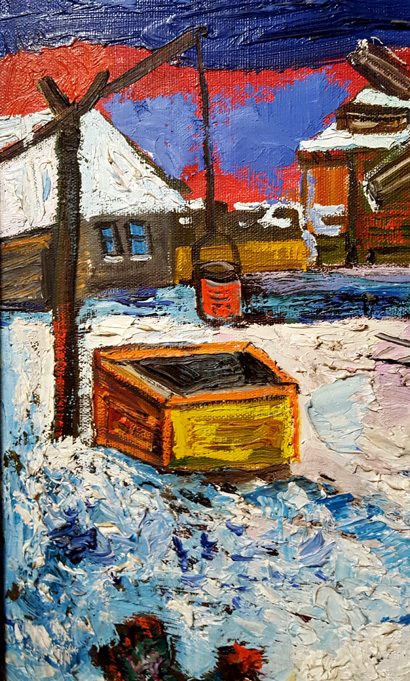 A PAINTING THAT BRINGS JOY TO ANY HOME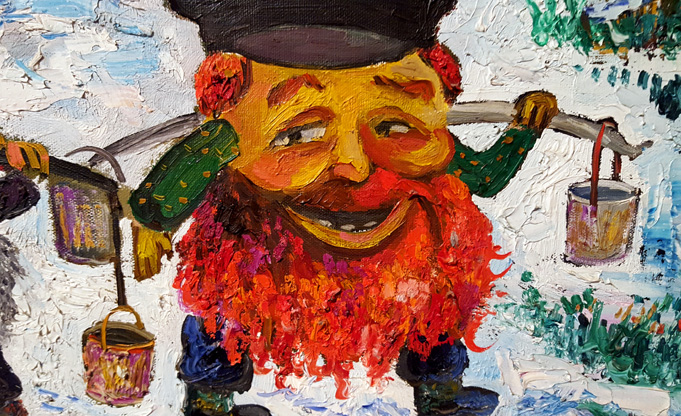 "TWO WATER CARRIERS IN RUSSIAN VILLAGE"
1973-74 Oil on Canvas 24 x 30 inches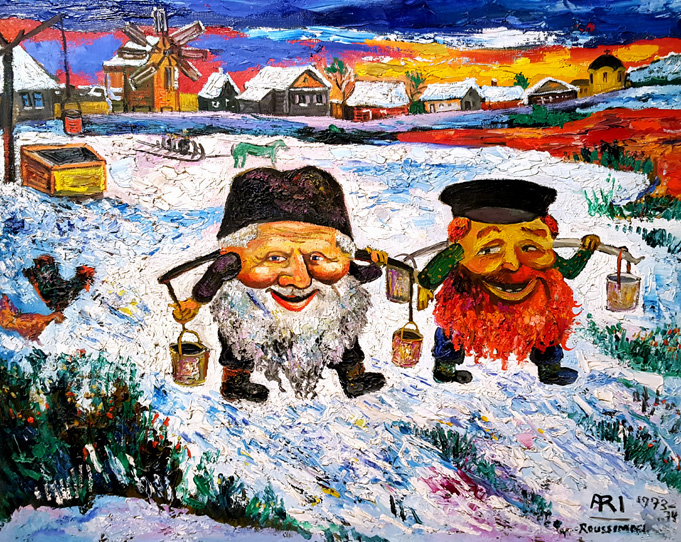 "TWO WATER CARRIERS IN RUSSIAN VILLAGE" is a beautiful folk-like representation of everyday life in a Russian Jewish Shtetl (small town) or village. It is a spirited original early painting by International Artist Ari Roussimoff. Water carriers busy at work were once a daily sight throughout Russia, Poland, Ukraine and all of Eastern Europe. The artist depicts them here as fairy-tale type figures, cheerfully stomping through thick mounds of snow as if it were a magical wonderland. Roussimoff painted this uniquely East European composition while still living in Switzerland. Creating this scene gave Roussimoff immense joy. At the time, he even named his water carriers individually. Their names became Fishel and Lemel. The colors sparkle like magic. The faces exude much happiness. The rich painterly texture compliments the rustic nature of the subject. "TWO WATER CARRIERS IN RUSSIAN VILLAGE" is an Authentic Signed and Dated Ari Roussimoff Oil on Canvas Painting, measuring 24 x 30 inches and dating to 1973-74. This painting is pure classic.  Buyer will receive a certificate of authenticity. A perfect addition to any quality collection of fine art or Judaica.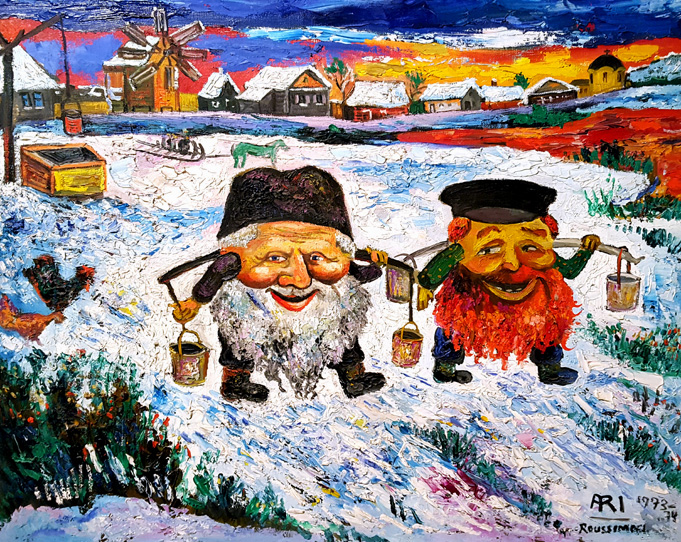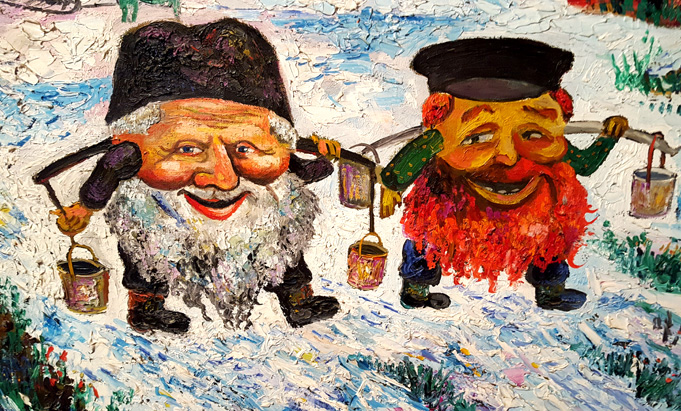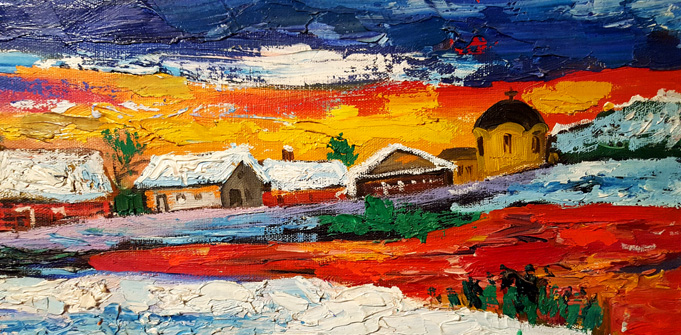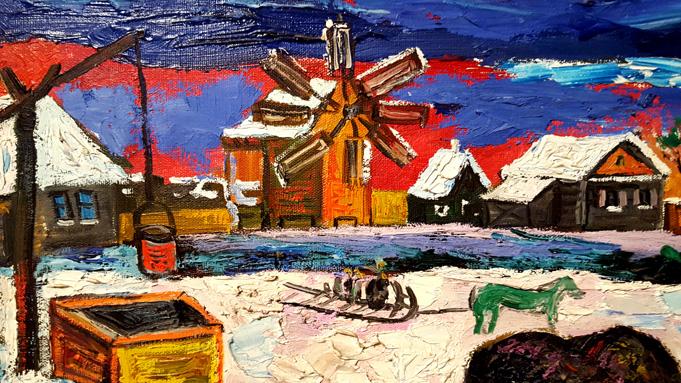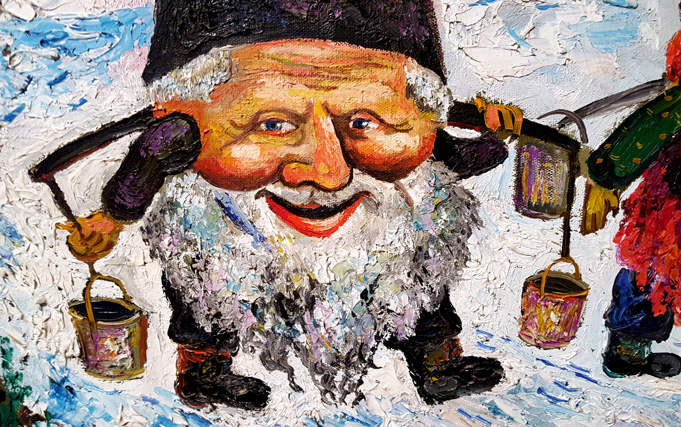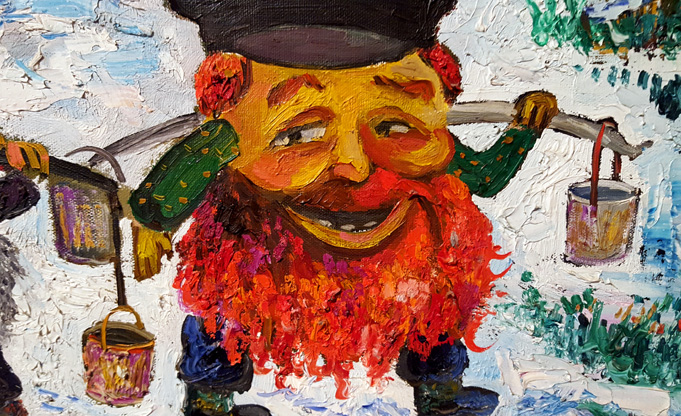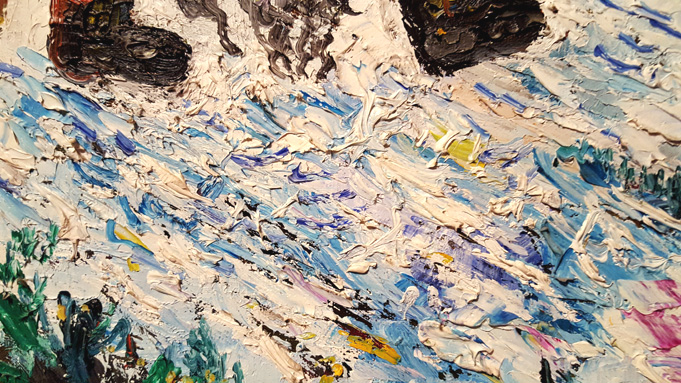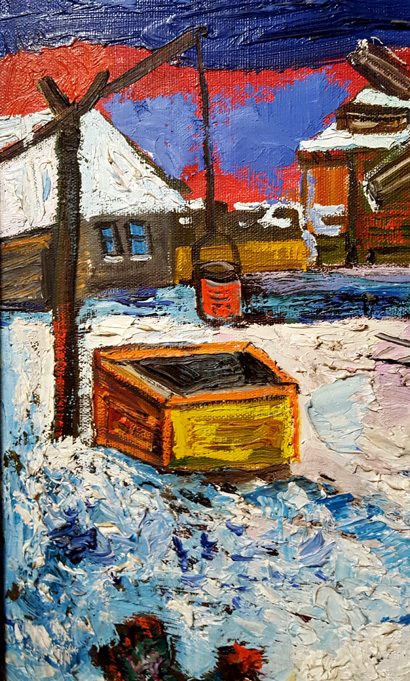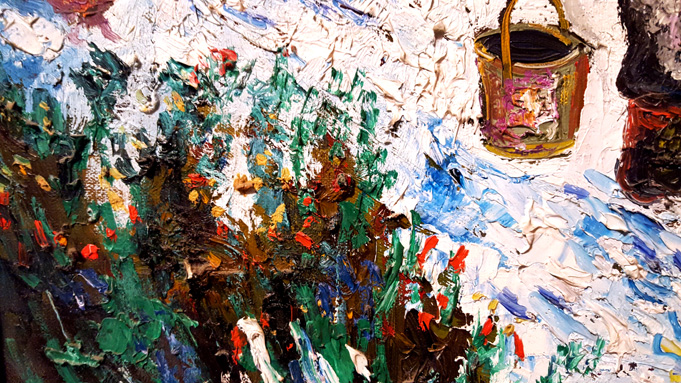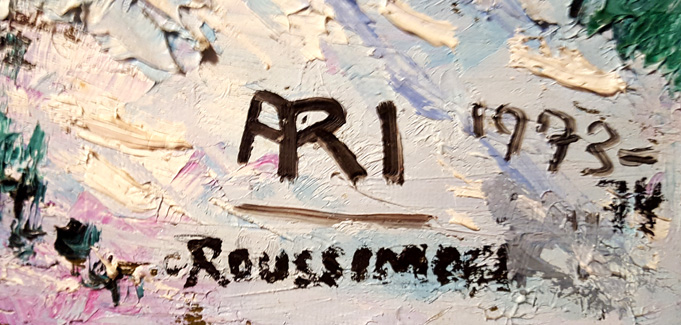 "TWO WATER CARRIERS IN RUSSIAN VILLAGE"
1973-74 Oil on Canvas 24 x 30 inches