SHOFER: WELCOMING IN ROSH HASHANAH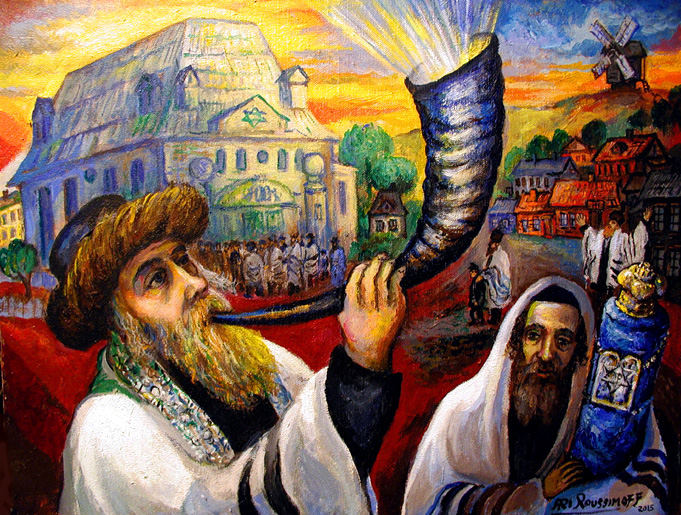 SHTREIMEL AND PRAYER SHAWL ON THE HOLIDAY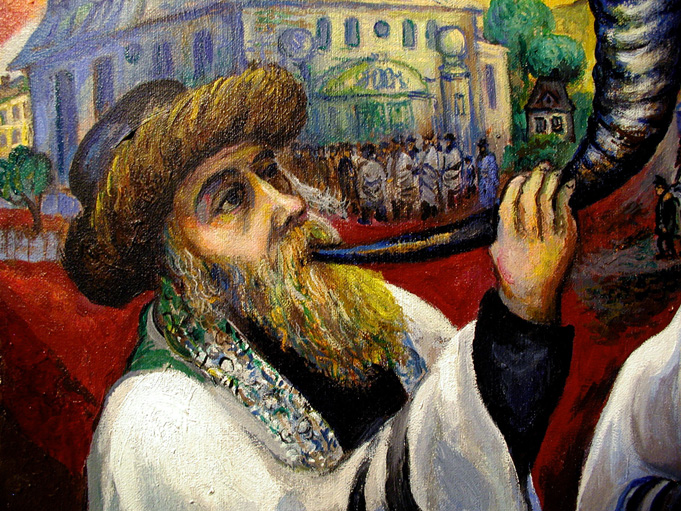 GATHERING TO GO WORSHIP IN THE SYNAGOGUE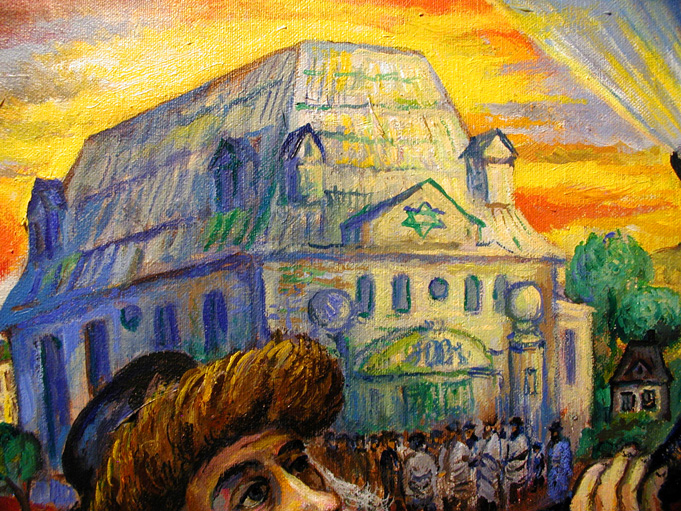 A RELIGIOUS LIGHT EMINATES FROM THE HORN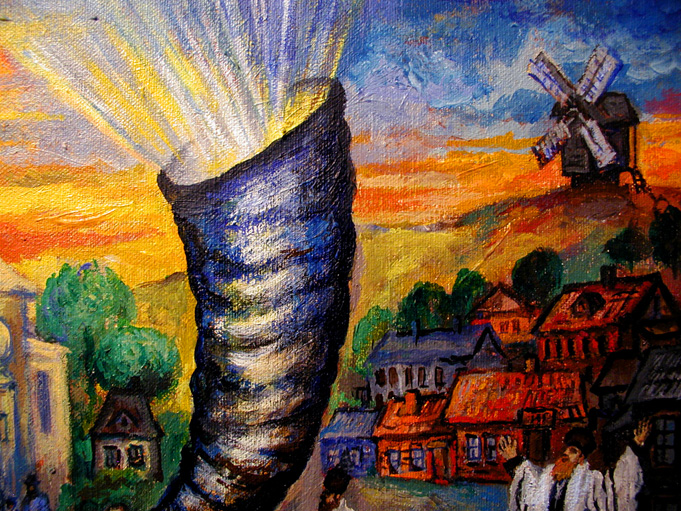 THE HOLY TORAH: LOVE AND ANCIENT TRADITIONS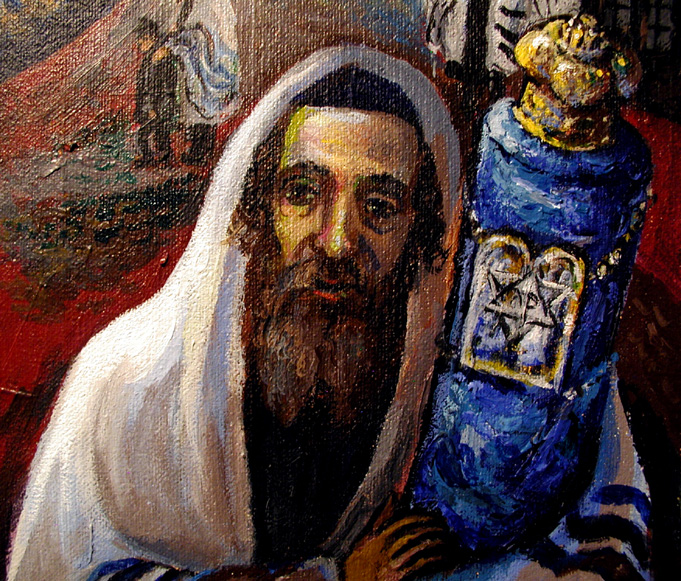 TRADITIONAL RUSTIC WINDMILL ON A HILL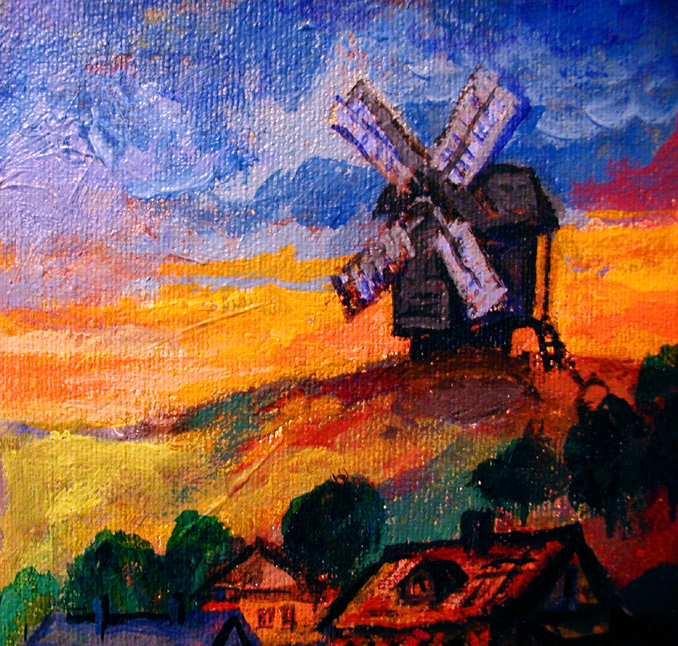 REACHING OUT TO COMMUNICATE WITH HEAVEN!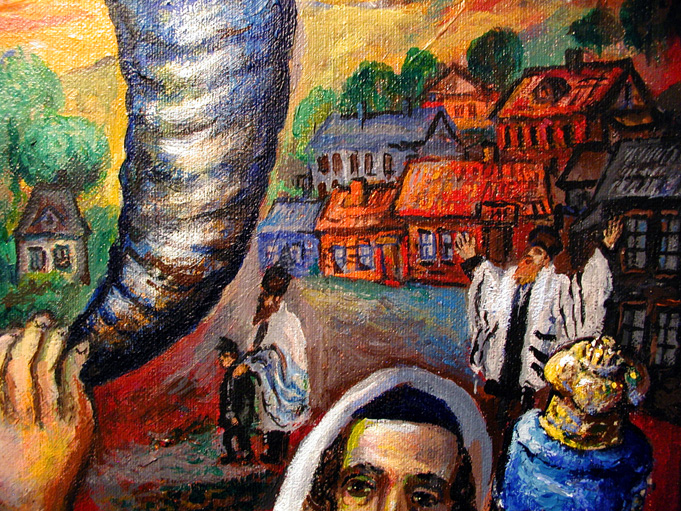 UKRAINE, POLAND, BELARUS: EAST EUROPEAN TOWN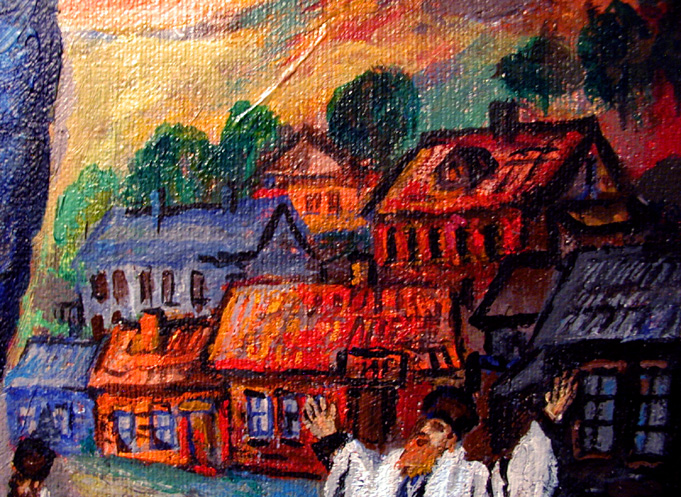 MAGIC COLORS WITH CHASSIDIC MYSTICISM AND JOY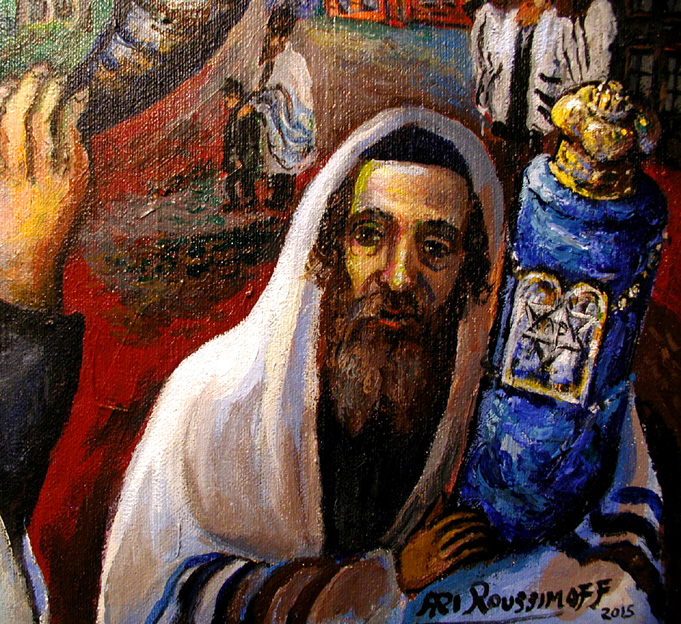 FATHER AND SON: A LIFE AFFIRMING ARTWORK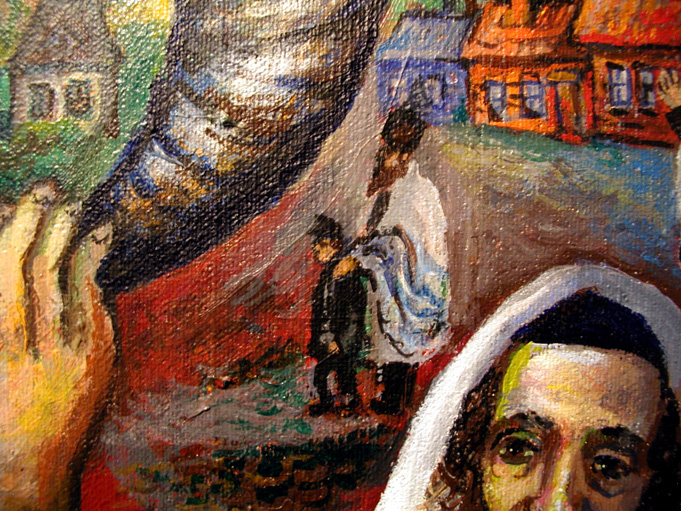 SHOFER: WELCOMING IN ROSH HASHANAH
2015 Acrylic on Canvas 14 x 18 inches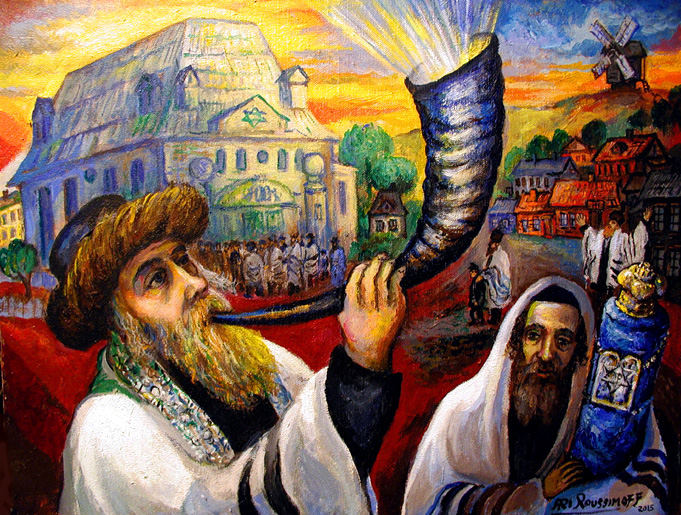 This original Ari Roussimoff painting is not only very beautiful, but it conveys an amazing spirituality. Here is a masterful artistic vision of the Rosh Hashanah Holiday being celebrated in an old Eastern European Shtetl (a small town in Ukraine, Poland, Belorussia, Lithuania, etc). A Rabbi, wearing Fur Shtreimel and a Tallis (Prayer Shawl) welcomes in the New Year with the blowing of the Shofer (Ram's Horn). The Sacred Torah Scrolls are held by a second Rabbi. In the distance are pious Jews preparing to go worship in the Synagogue. A spiritual and joyful work, the artist paints this scene with an inner realism seldom found in contemporary pictures of Jewish themes. Roussimoff captures the true magic of the scene by giving special attention to details and with his use of colors in a rich, poetic and mystical spirit. "SHOFER: WELCOMING IN ROSH HASHANAH" is an Authentic Signed and Dated Ari Roussimoff Acrylic on Canvas Painting, measuring 14 x 18 inches and dated 2015. Buyer will receive a certificate of authenticity. This painting is an absolute gem! A perfect addition to any quality collection of fine art or Judaica.
Here is a Great Opportunity to bid on and own this Colourful Original Painting by World-Class Artist Ari Roussimoff. Paintings by Roussimoff are being purchased by art collectors the world over. Works such as this one bring joy to any home.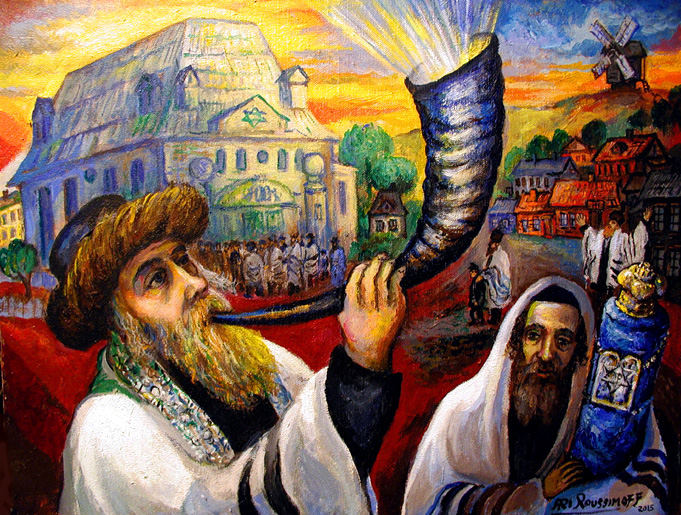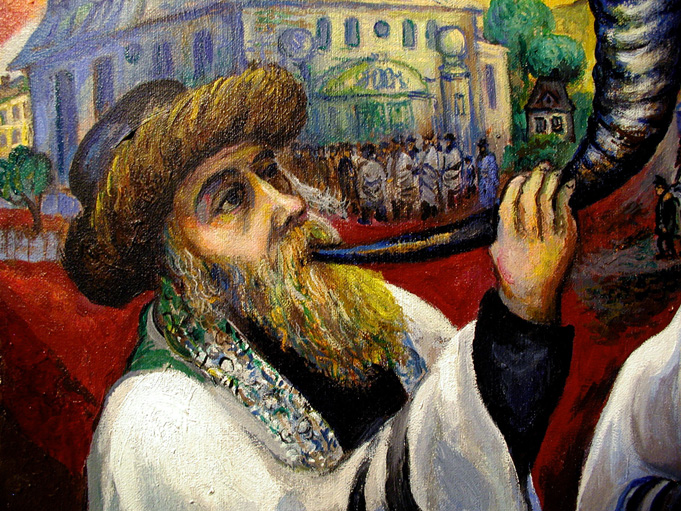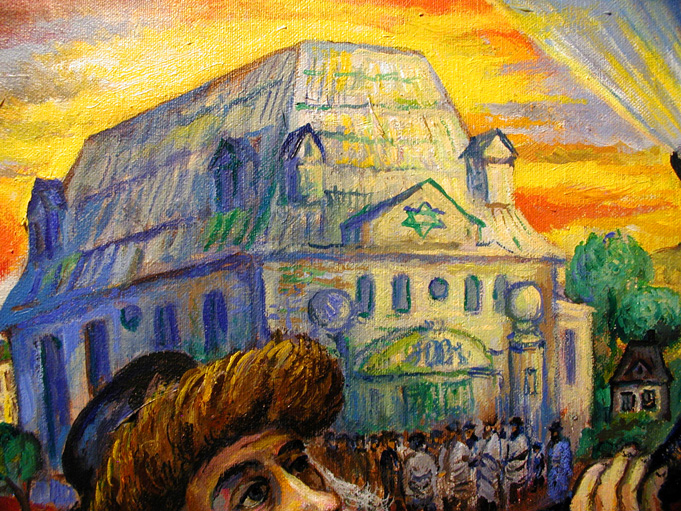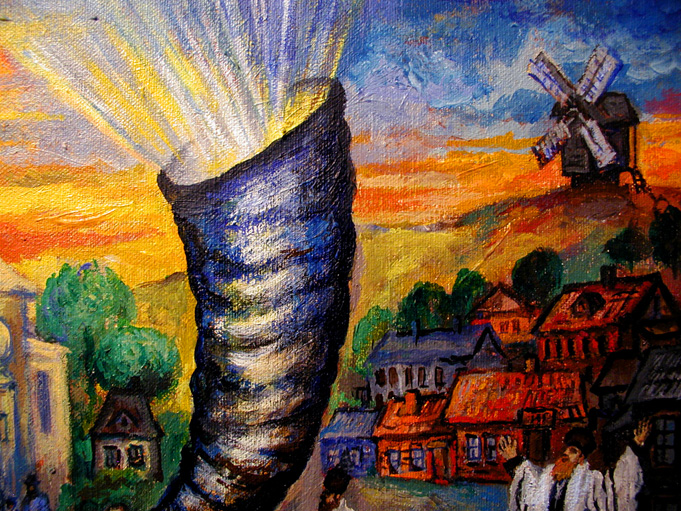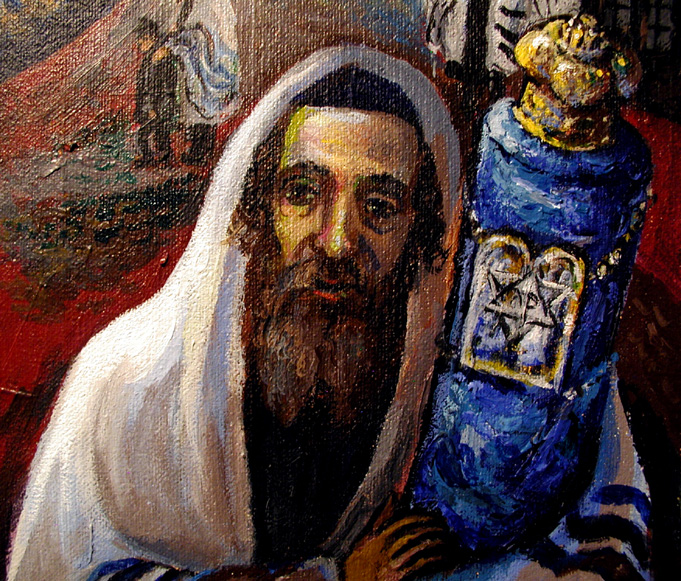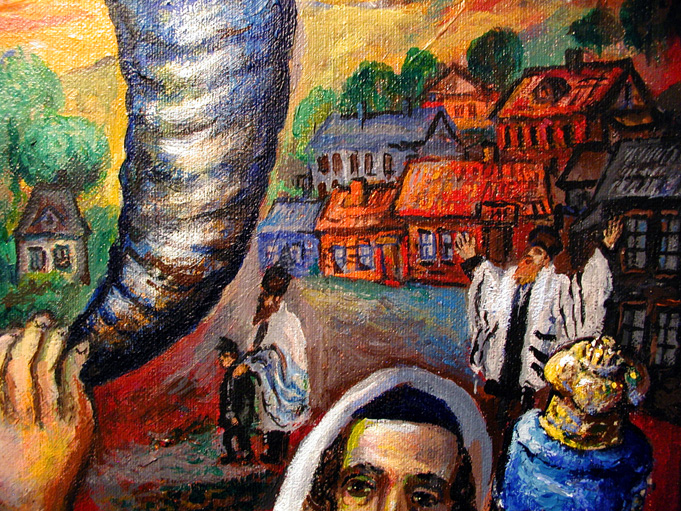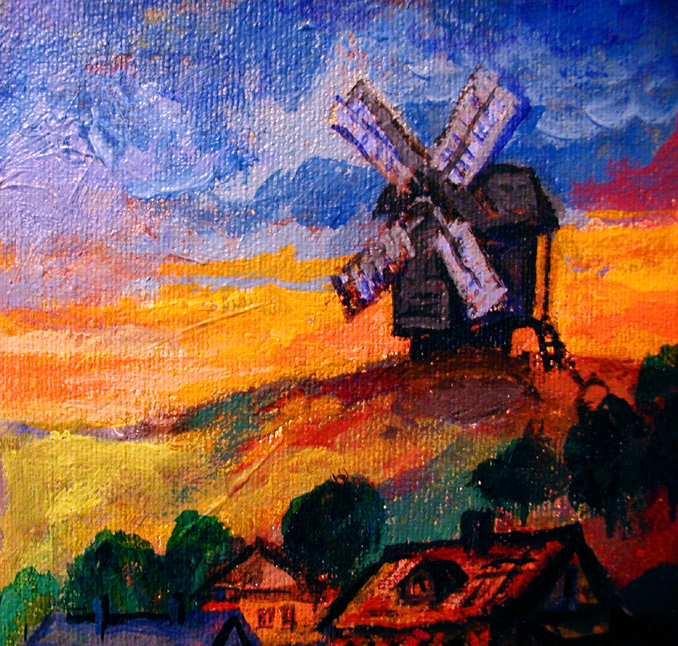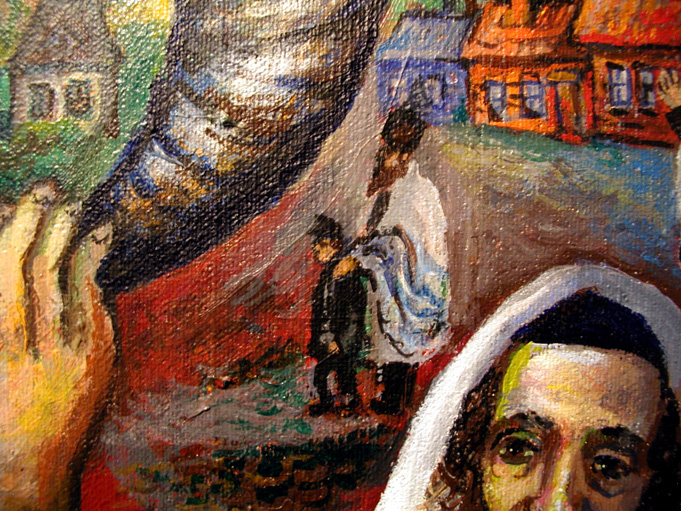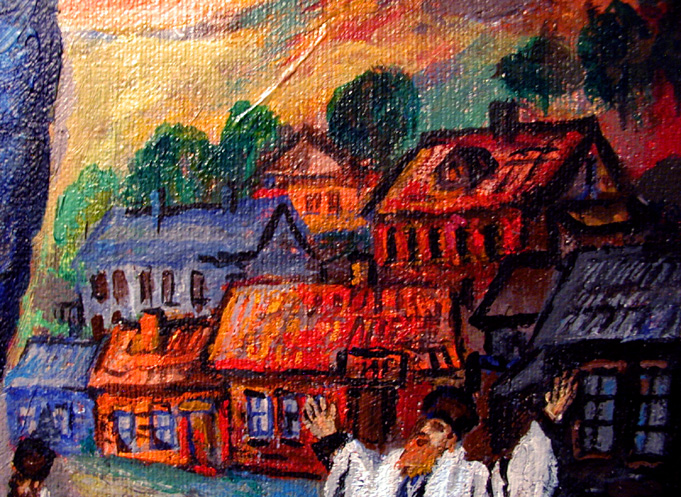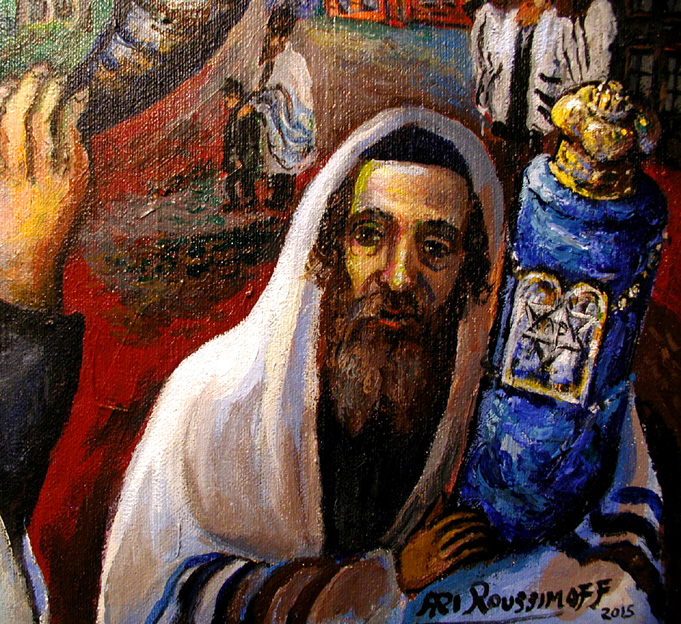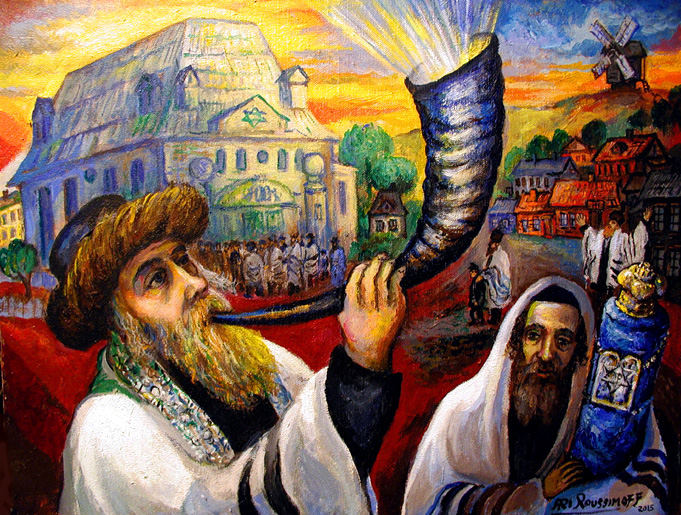 SHOFER: WELCOMING IN ROSH HASHANAH
2015 Acrylic on Canvas 14 x 18 inches