FOUR BEAUTIFUL SEASONS TOGETHER IN ONE!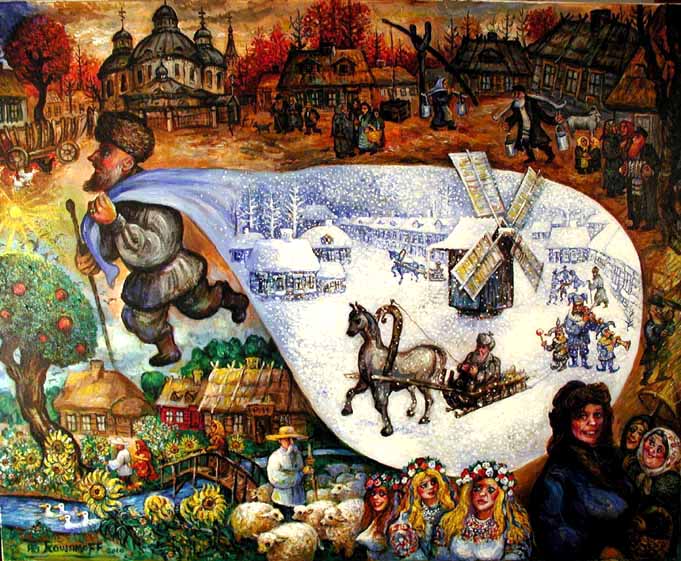 SEASONS COME, SEASONS GO
2010 Acrylic on Canvas 24 x 30
Springtime! Summer! Fall! Winter!…Each Season at its Most Wonderful and Picturesque! Nature's Pleasures!
This is one of Roussimoff's most beloved compositions. All four seasons come together in one large and elaborate composition. The natural coming and going of each season is symbolized by several scenes set in old-world Russian and Ukrainian villages and shtetls (small Jewish towns). The rustic locations serve as beautiful settings for the aura of each season which its distinctive colours and texture. The reddened leaves and earthy colors in the top section are the Autumn season. The church steeples are contrasted against a windy sky. The water carrier is busy with his work supplying the townsfolk with water. Ukrainian and Jewish villagers are already prepaed for the oncoming cold even though an old street musician joyously plays his accordion. Underneath this vision of Fall is a vast snow covered Winter landscape. While a horse and sled track laboriously ahead through the heavy snow, musicians and clowns perform merrily on an almost isolated street (as they do in the Fall scene above). At the far left side of this snowy scene, we see that Winter is being dragged away by a bearded figure wearing a fur hat ( the artist himself) as if it were a heavy sack. Standing directly below the Winter composition is a sensuous lady who still dressed heavily for the cold, smiles in anticipation of the changing season. To Winter's far right is a rainy Springtime where people wrestle with their umbrellas. The rains gradually give way to blossoming flowers and the colourful and blooming Summmer. Beautiful Ukrainian girls in their colourful holiday best welcome in the warm season. And Summertime is home to all tranquility. Here too is the shepherd tending his flock of sheep amidst healty sunflowers, the pond with a family of ducks, the little bridge and the quaint peasant huts with their spirited thatched roofs. This is one of the paintings which explain why many collectors and critics over the years have called Roussimoff "The Russian Brueghel". The colours are poetic, magical and true to the spirit of each season. This is a Genuine Signed And Dated Ari Roussimoff Acrylic on Canvas Painting, measuring 24 x 30 inches. it was painted during the first month of 2010. A favourite of the artist!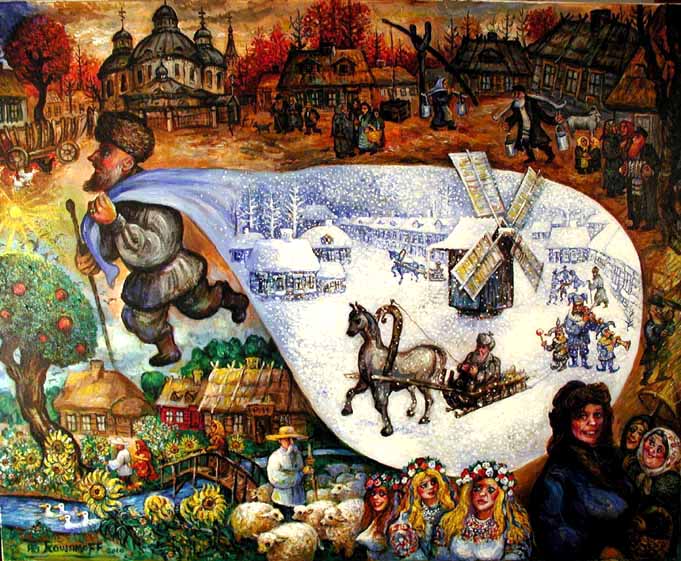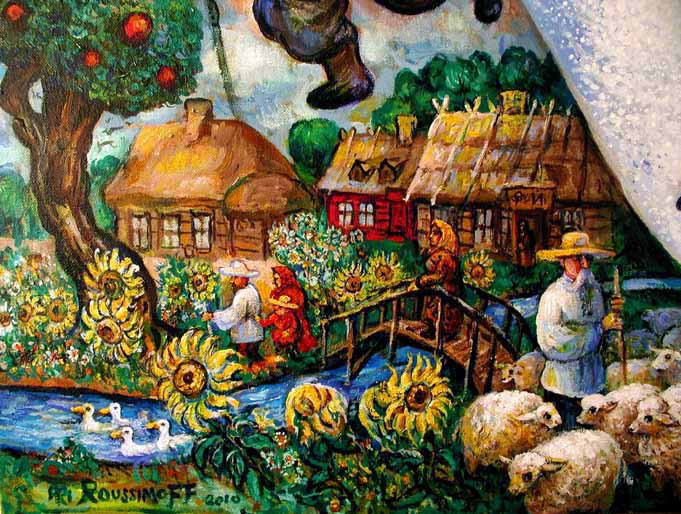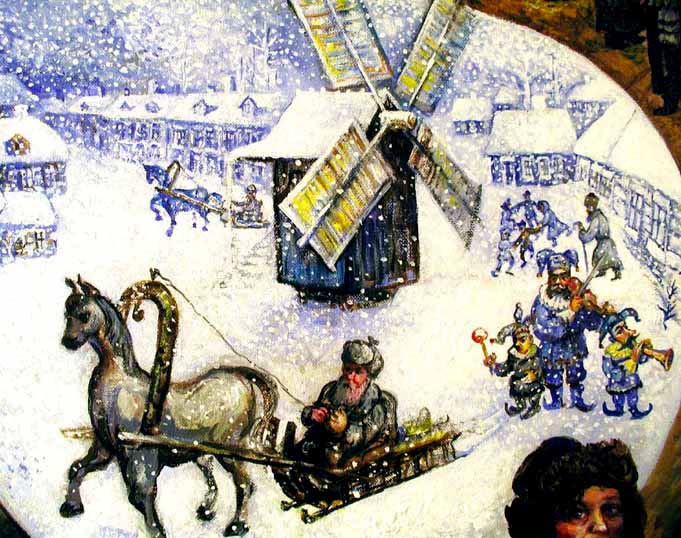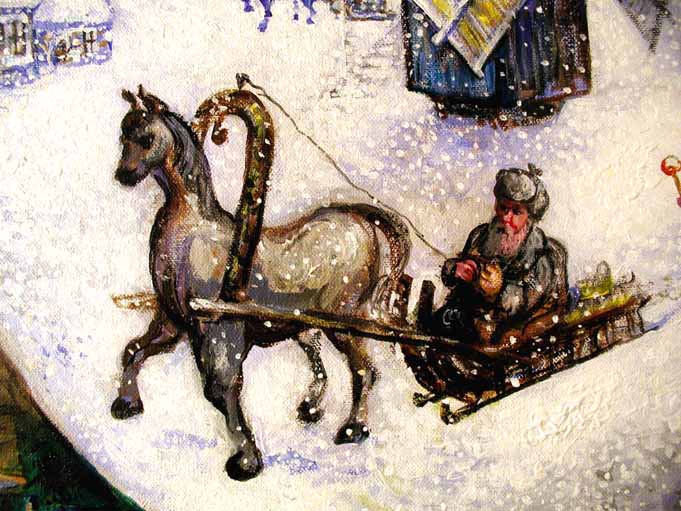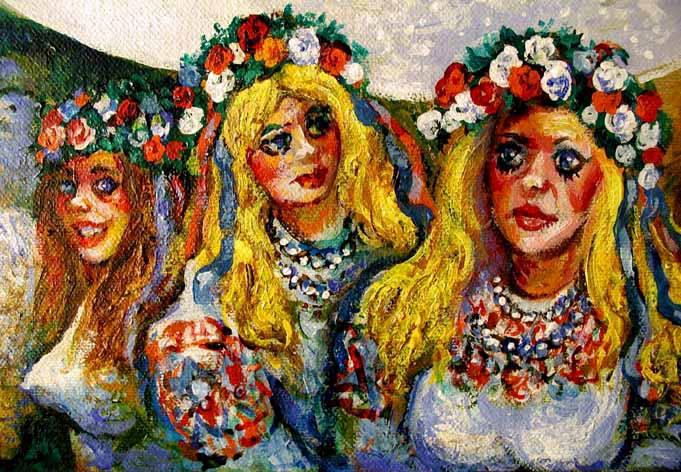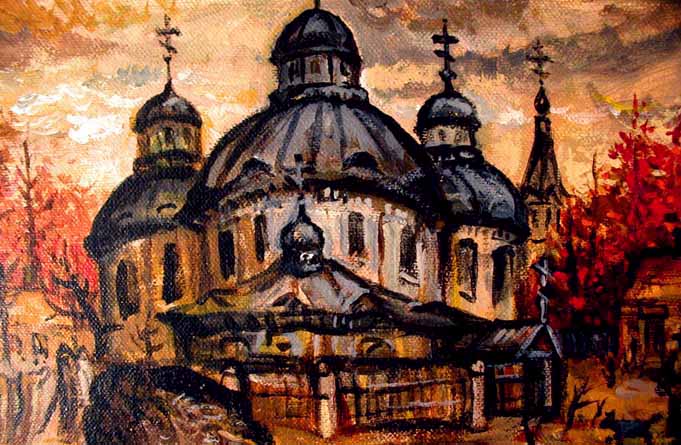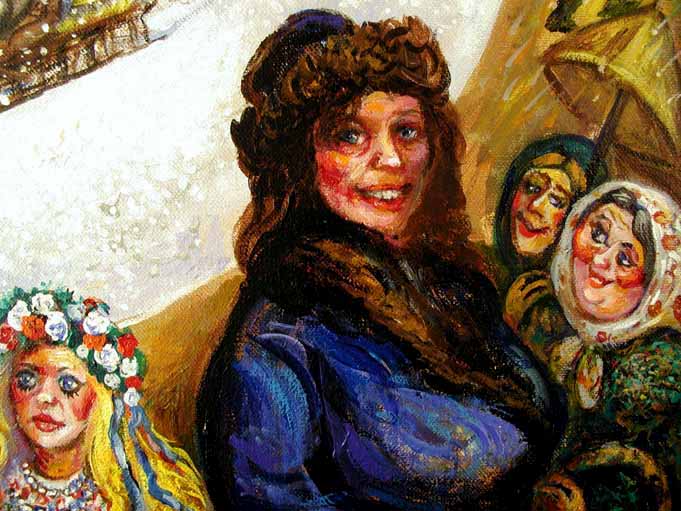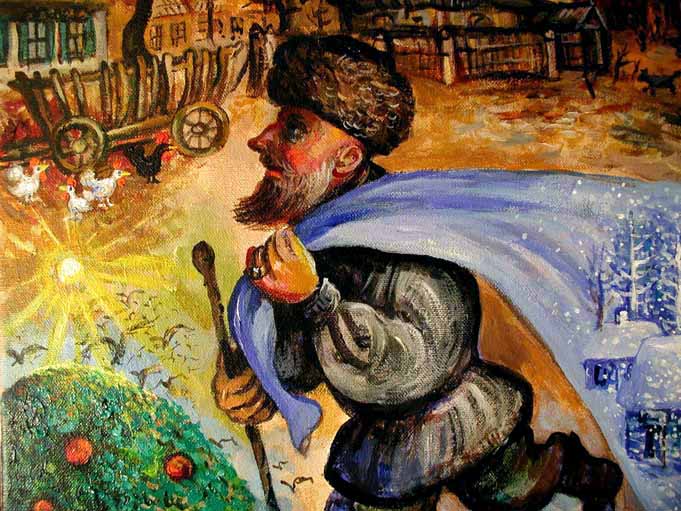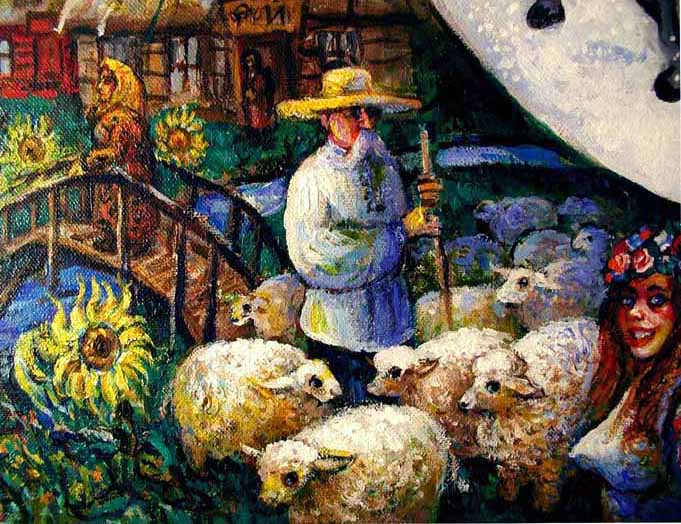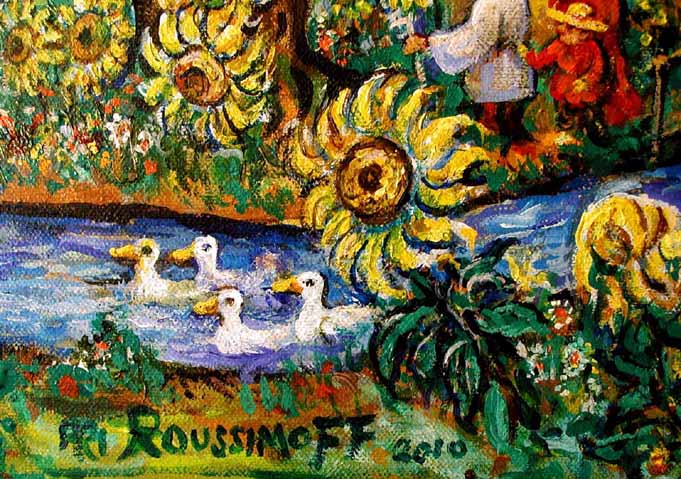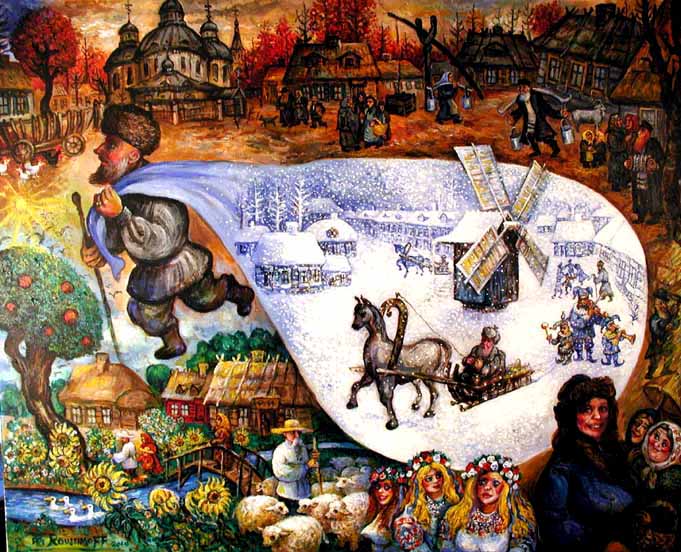 SEASONS COME, SEASONS GO
2010 Acrylic on Canvas 24 x 30