A Gorgeous Composition Showing Folk Musicians Playing Their Instruments and Dancing in a Snowy Russian Village. A Beautiful Painting by World Famous Russian-European Painter and Film Director Ari Roussimoff
RUSSIAN FOLK MUSICIANS DANCING IN THE SNOW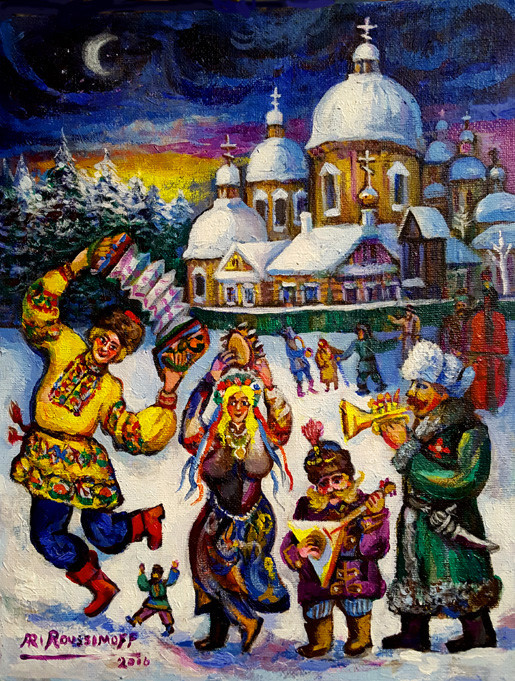 A CELEBRATION OF MUSIC AND DANCE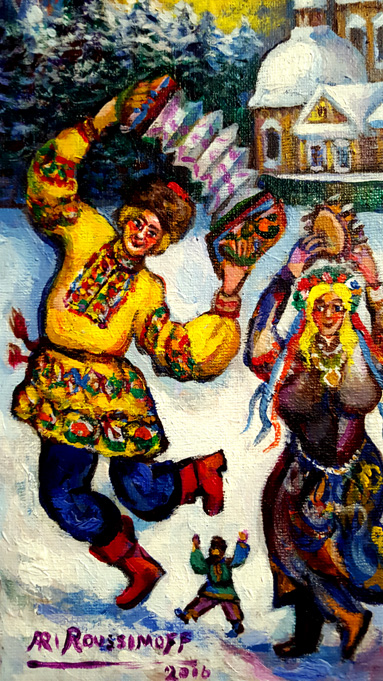 THE JOYS OF A WITER WONDERLAND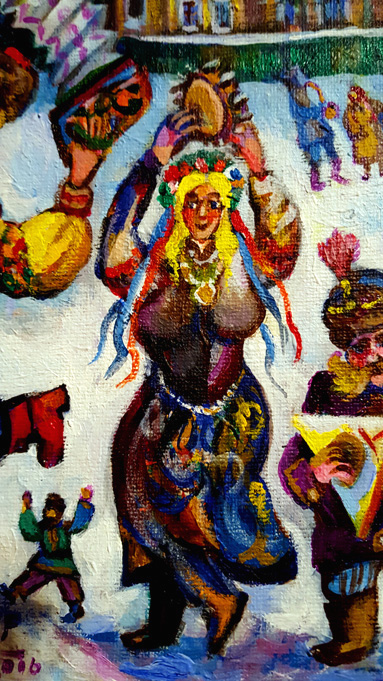 ANCIENT CHURCH COVERED IN SNOW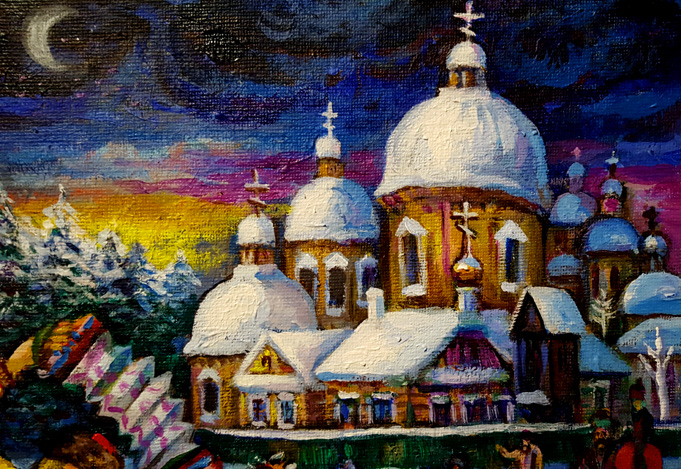 LOTS OF COLOR AND ACTIVITY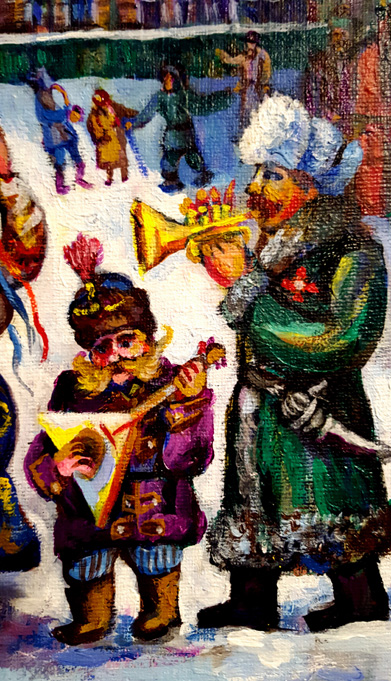 A NEW YEAR HAS ARRIVED!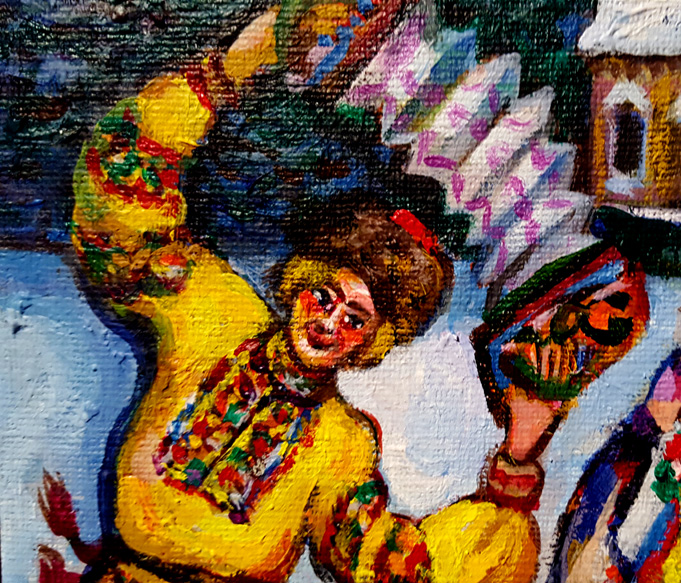 A MAGICAL HYPNOTIC PAINTING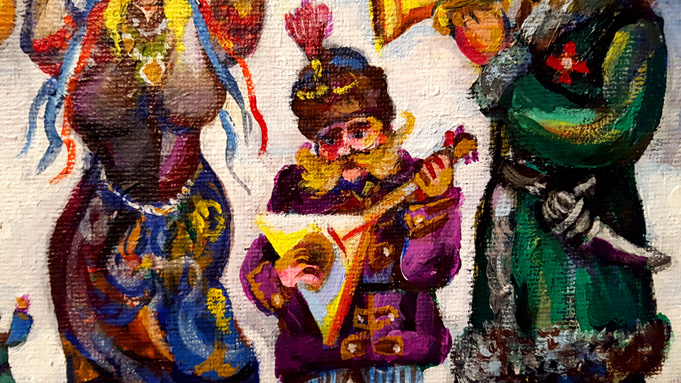 HAPPINESS AND JOY PERSONIFIED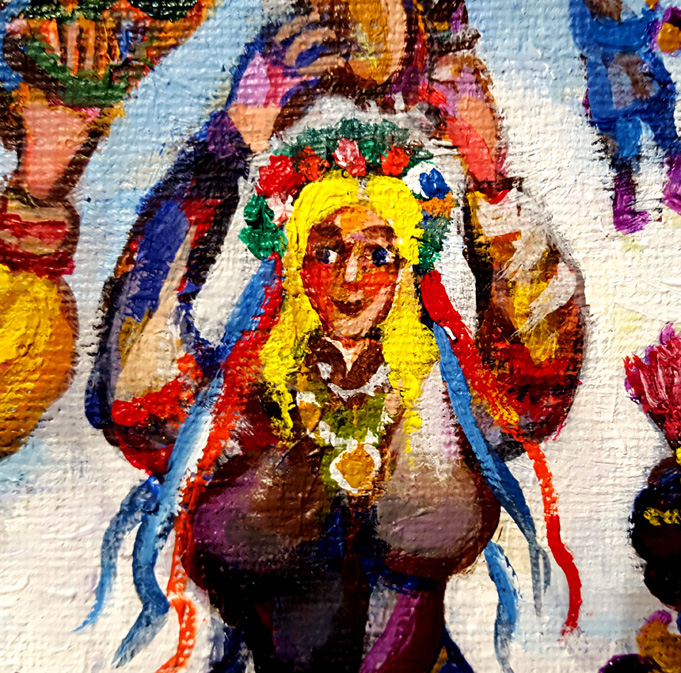 RUSSIAN FOLK MUSICIANS DANCING IN THE SNOW
2016 Acrylic on Canvas-Panel 11 x 14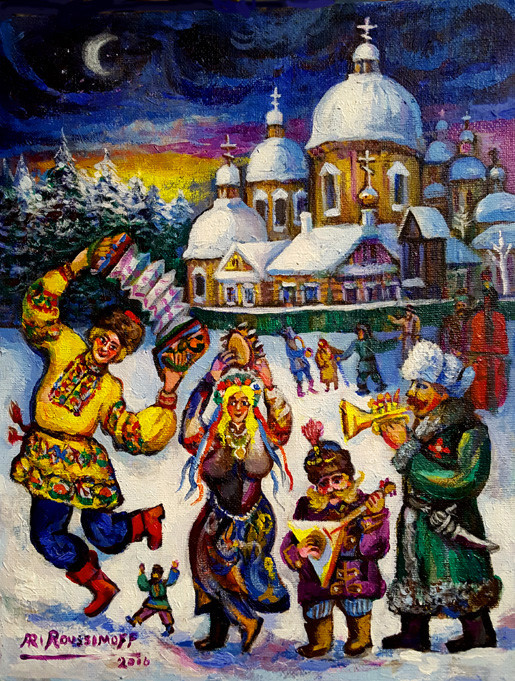 Here is a striking original Russian Musical painting by Internationally Known Artist Ari Roussimoff. Painted in the spirit of a New Years celebration, this artwork features that beloved and tremendous charm which typifies Roussimoff's very best Russian and Ukrainian scenes. In this Expressionist style work, a colorful group of musicians are happily playing and dancing away within a magical winter village landscape. In the background and with its many steeples covered by snow, is a  historic Medieval Orthodox Church. "RUSSIAN FOLK MUSICIANS DANCING IN THE SNOW" is an Authentic Signed and Dated Ari Roussimoff Acrylic on Canvas-Panel Painting, measuring 11 x 14 inches and dating from 2016. Buyer will receive a certificate of authenticity. This painting is a true gem! A perfect addition to any quality collection of fine art or Slavic culture.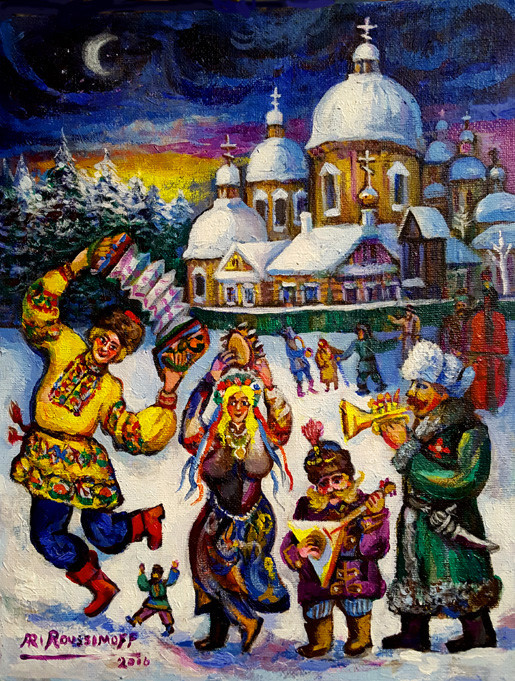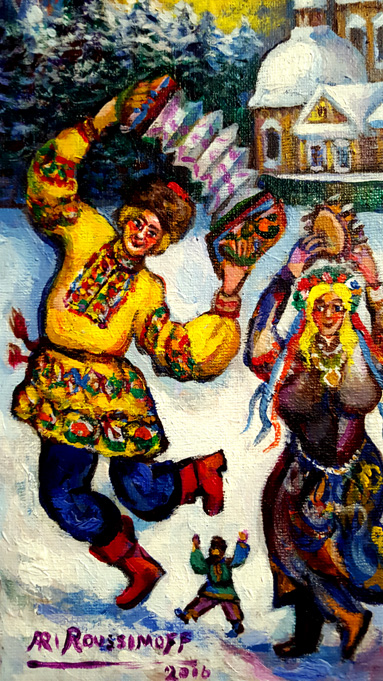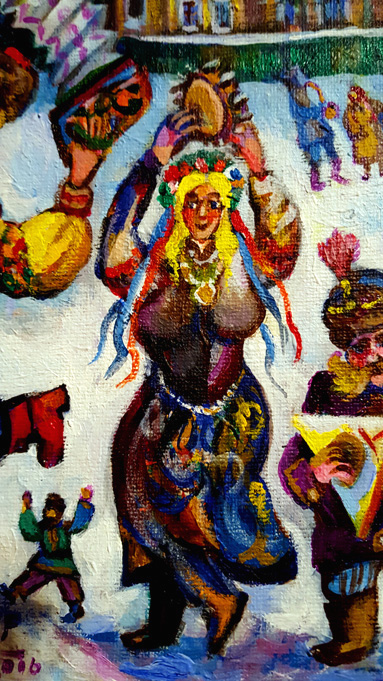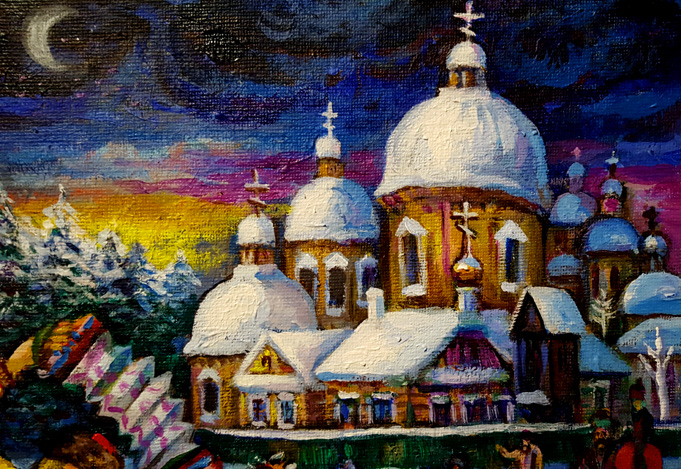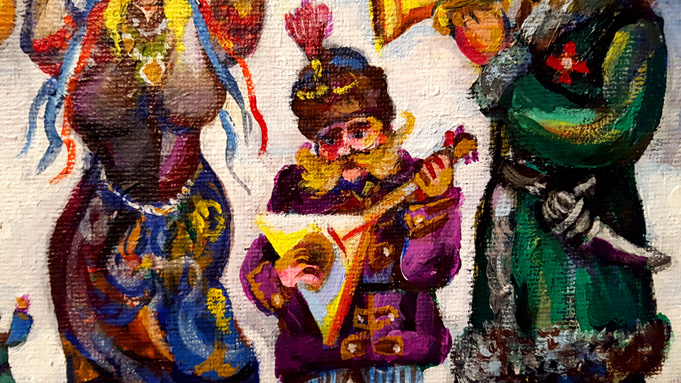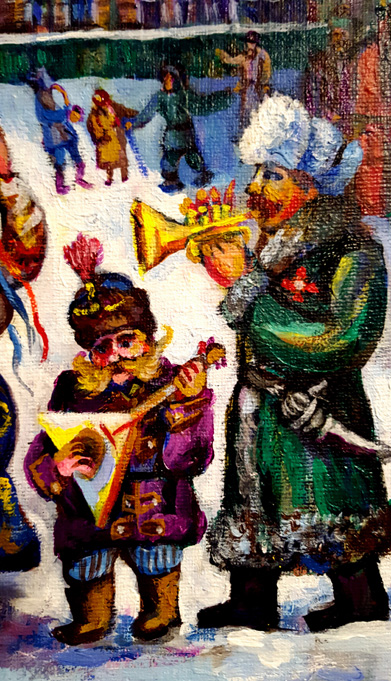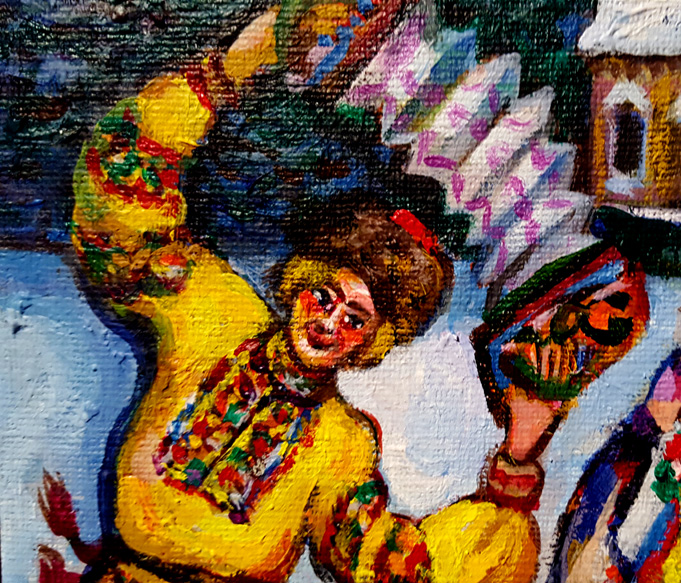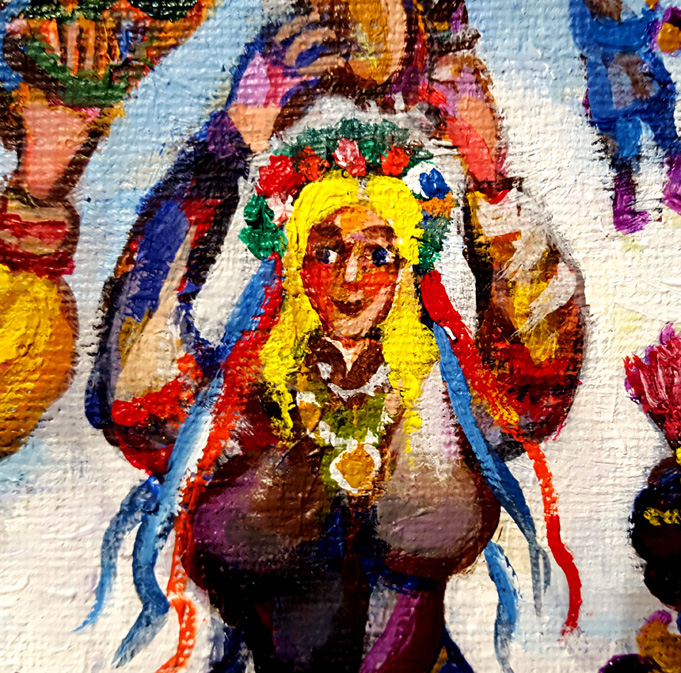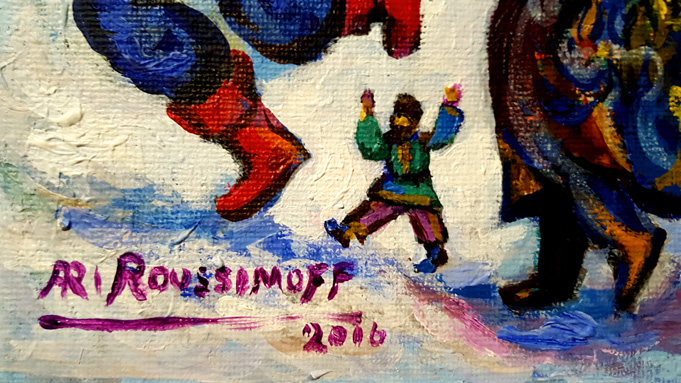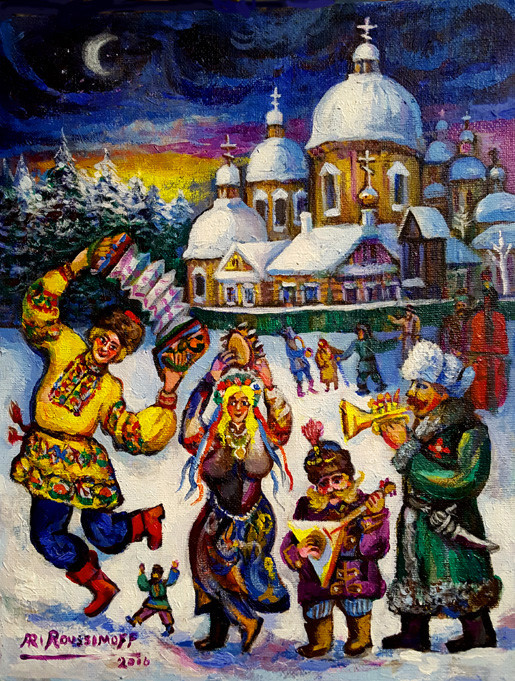 RUSSIAN FOLK MUSICIANS DANCING IN THE SNOW