RUSSIAN VILLAGE FOLK DANCING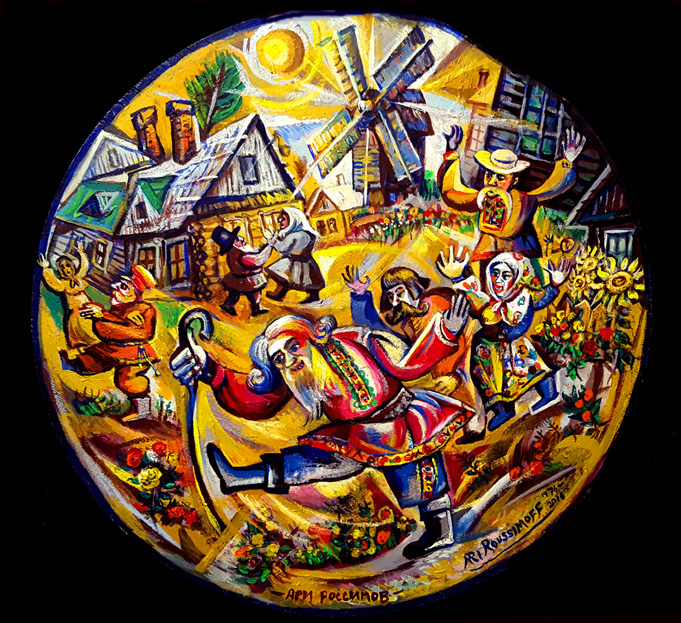 CUBISM IS ALIVE IN ROUSSIMOFF'S ART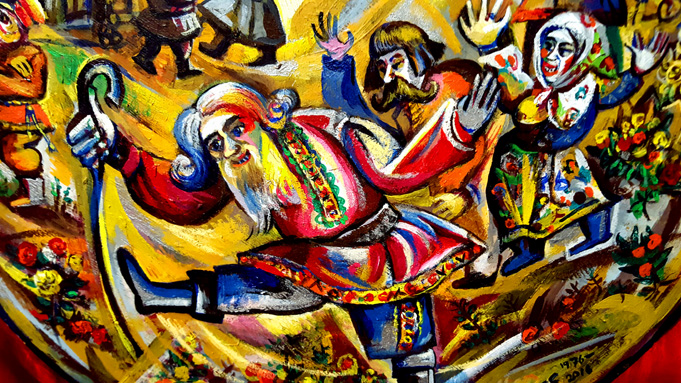 A RURAL RUSSIAN FOLK THEME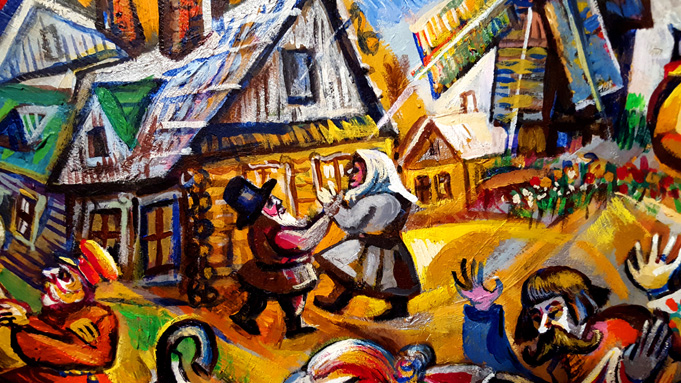 NOSTALGIA FOR OLD COUNTRY JOYS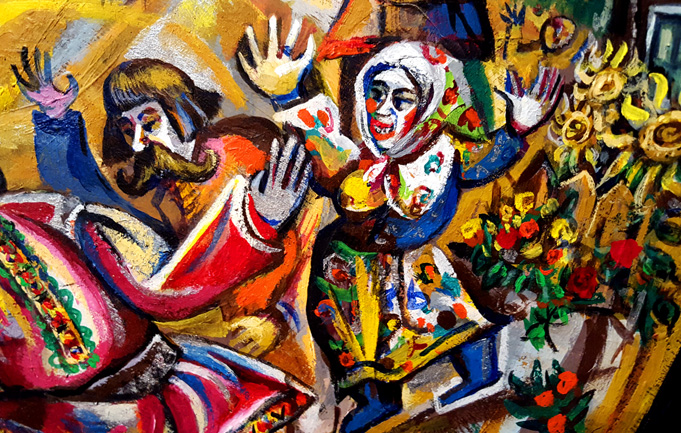 BEGAN IN 1976. COMPLETED IN 2016.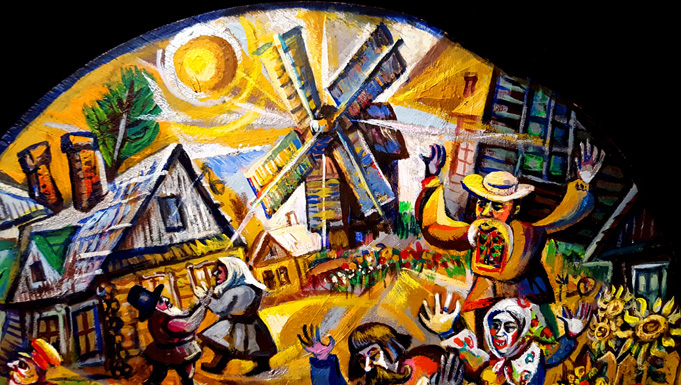 QUAINT HOMES, WINDMILL, FLOWERS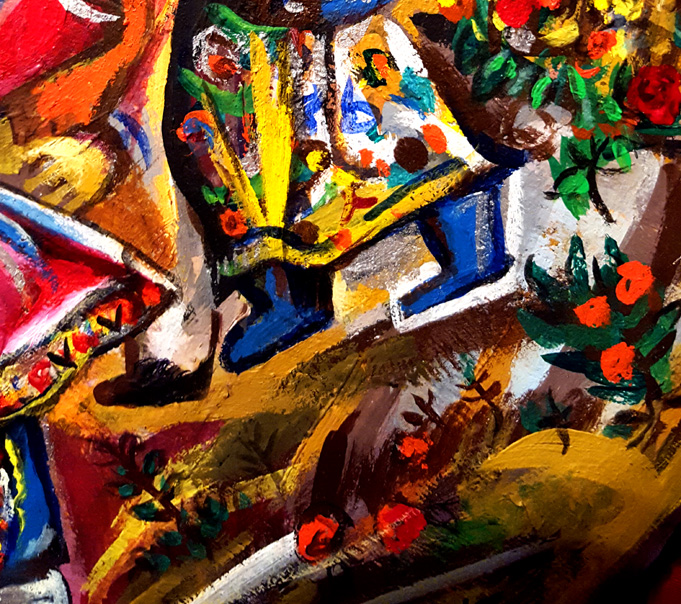 RICH IN VIBRANCY AND POETRY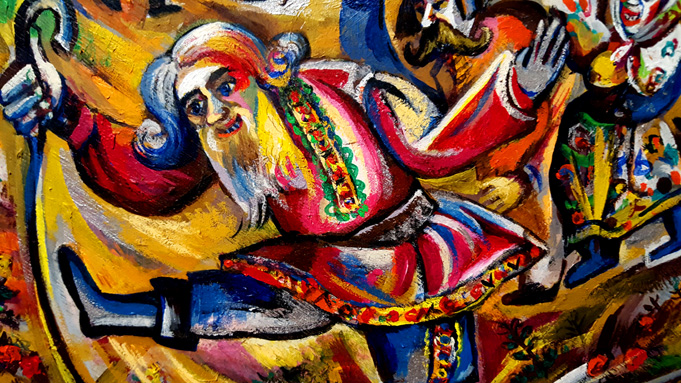 MEN, WOMEN, ALL MERRILY DANCE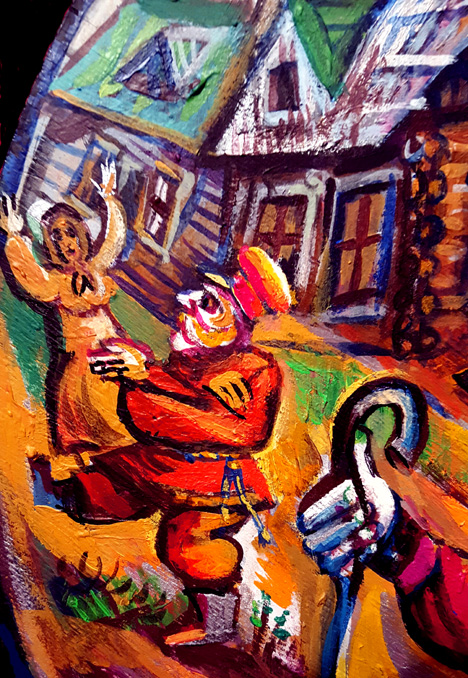 RUSSIAN VILLAGE FOLK DANCING
1976-2016 Acrylic and Silver on Circular Wood-Panel 17 ¾ x 17 ¾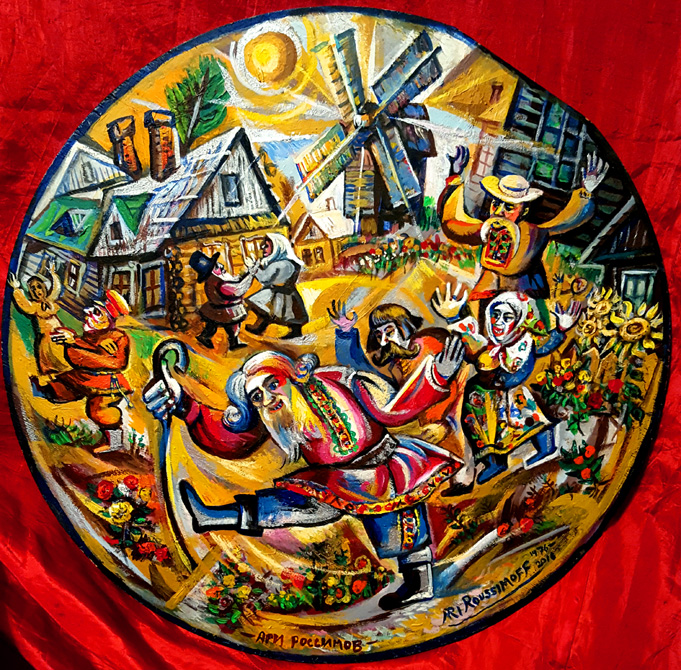 Here is a fabulous original Ari Roussimoff painting created in the style of Cubism. An internationally acclaimed artist, his paintings are in collections throughout the world. Although he paints a great variety of subjects, it is Roussimoff's warmhearted Russian, Ukrainian and Jewish themed paintings that are especially beloved. In this current Cubist work, a group of villagers dance merrily on a rustic little street. This painting has a unique history. Circular in shape, it was initially conceived and painted in the year 1976. But it was left in an incomplete state for many years. Then in 2016, the artist suddenly became inspired to work this piece to completion. And what a beauty it is! Very colorful and invigorating. "RUSSIAN VILLAGE FOLK DANCING " is an Authentic Signed and Dated 1976-2016 Ari Roussimoff Acrylic and Silver on Circular Wood-Panel Painting, measuring Panel 17 ¾ x 17 ¾ inches. A Wonderful Artwork. Buyer will receive a certificate of authenticity. This painting is a true gem! A perfect addition to any quality collection of fine art or Slavic culture.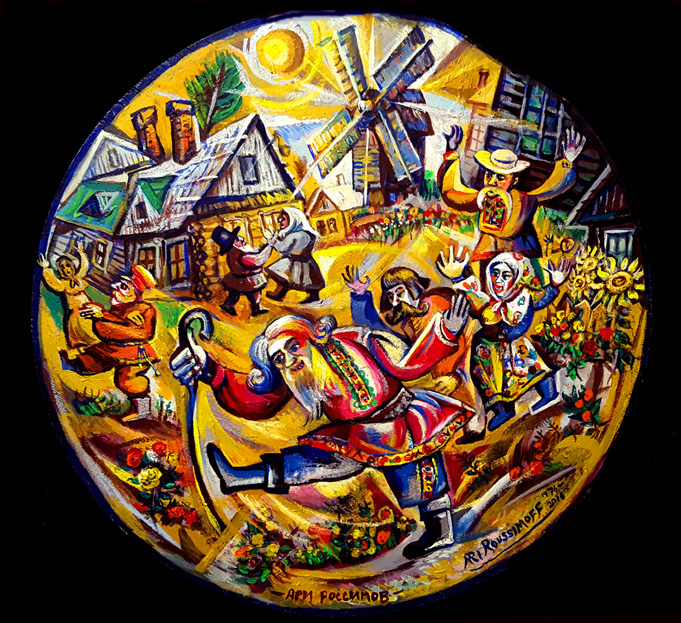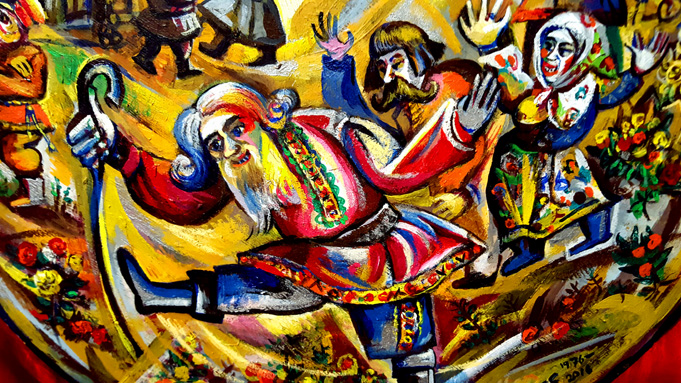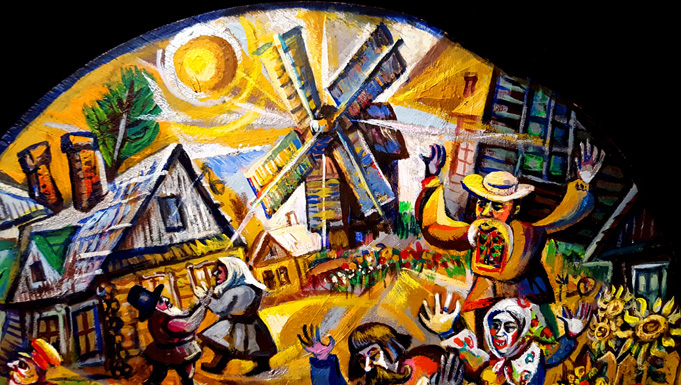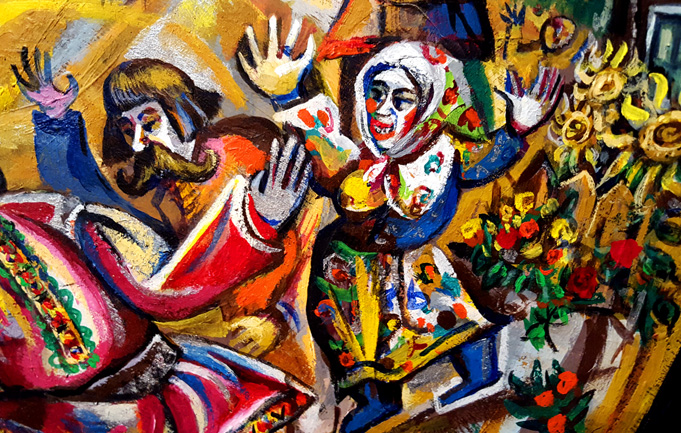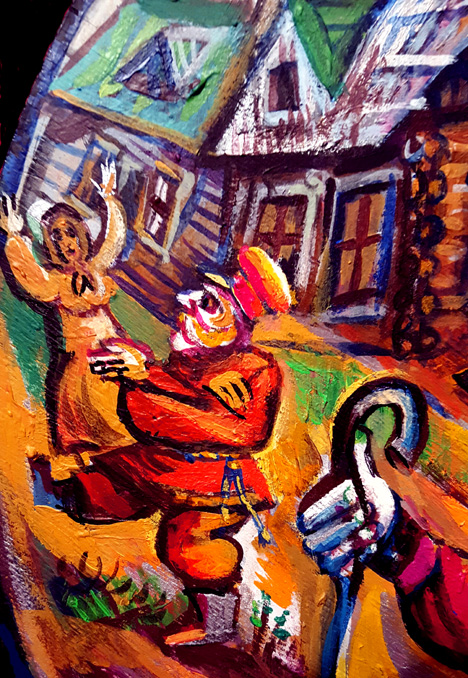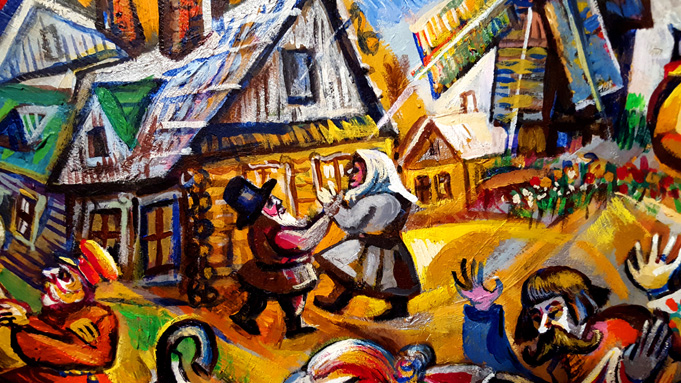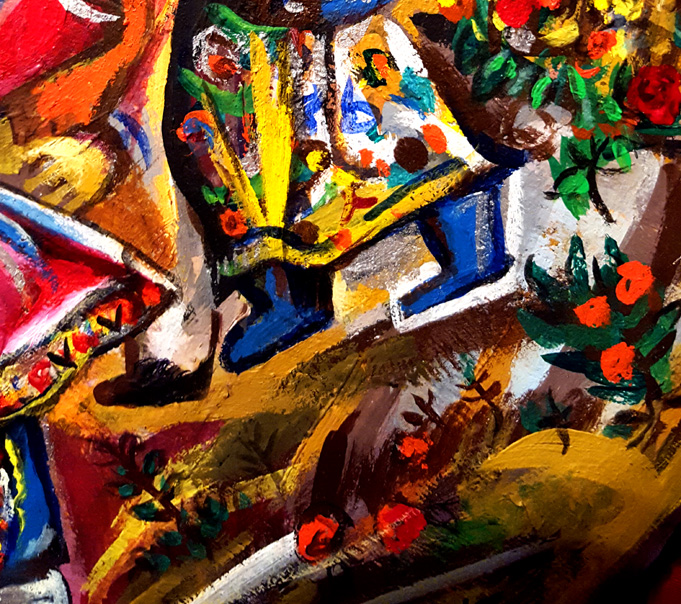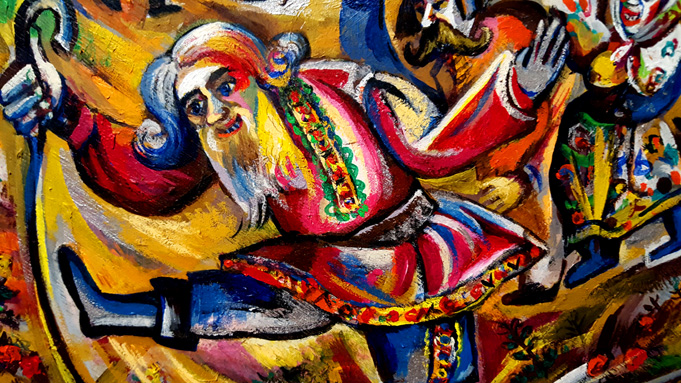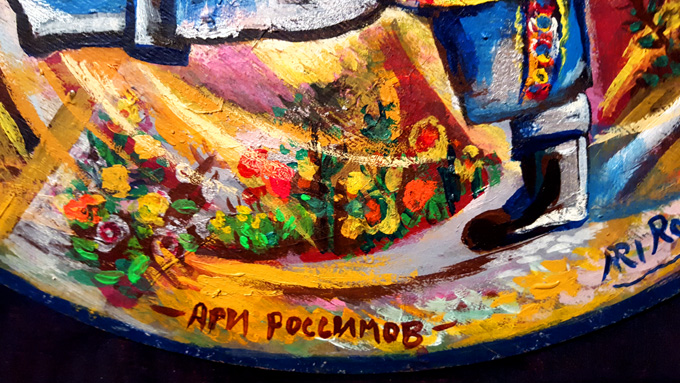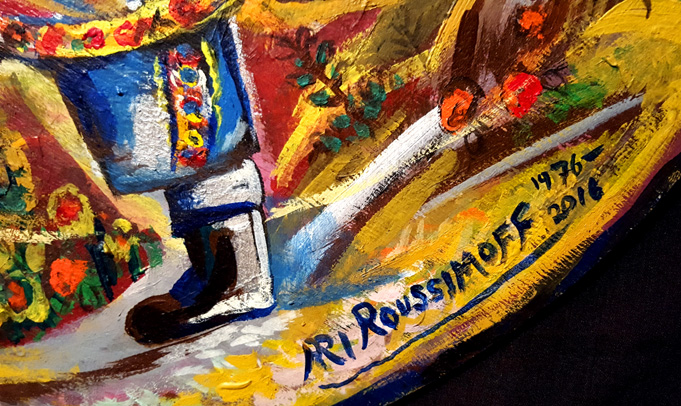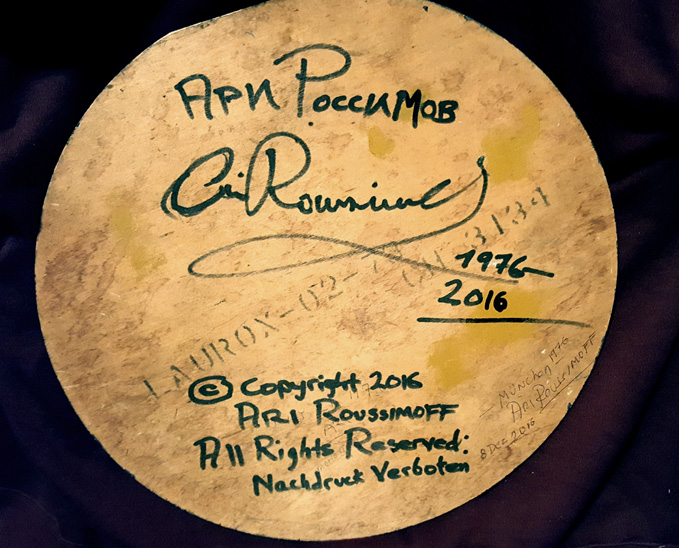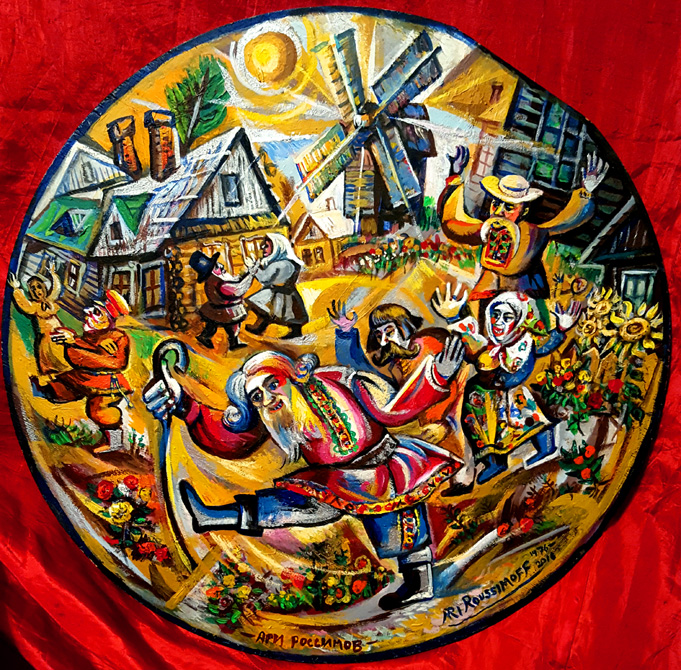 RUSSIAN VILLAGE FOLK DANCING