A GREAT GIFT FOR HOME, LIBRARY, OFFICE OR ANY OCCASION.
Presenting a Handsome and Special Full Color Limited Edition 2018 Calendar of  Some of the Finest and Most Evocative Paintings of Old Mother Russia by Internationally Acclaimed Russian-European Painter and Film Director Ari Roussimoff .
HAND SIGNED BY THE ARTIST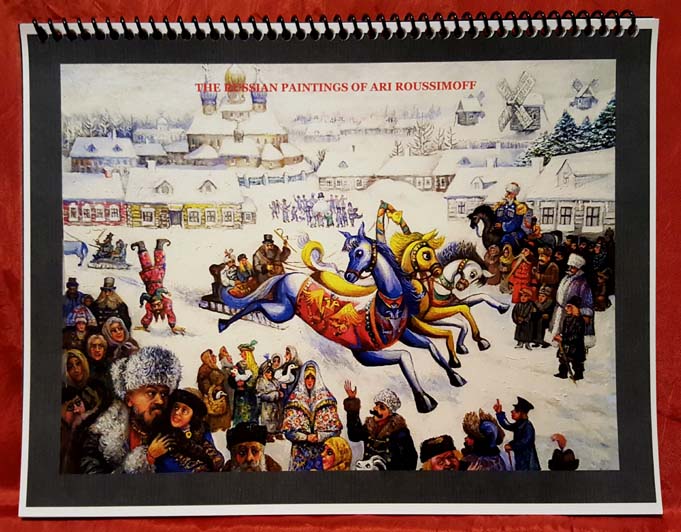 A CAPTIVATING DISPLAY ITEM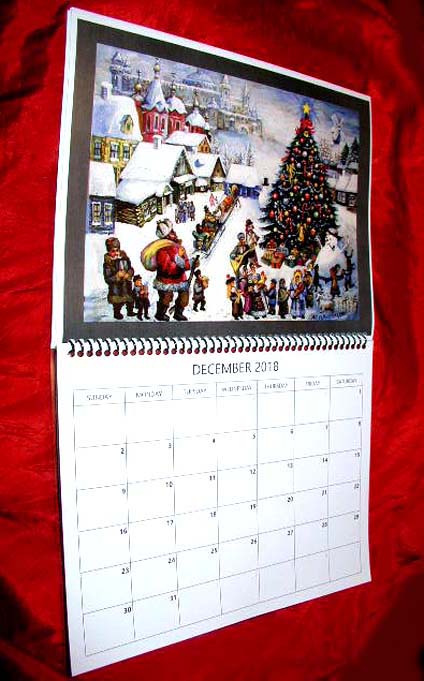 Measures Approx. Open: 17 x 11 ¼ inches. Closed: 11 ¼ x 8 ½ inches.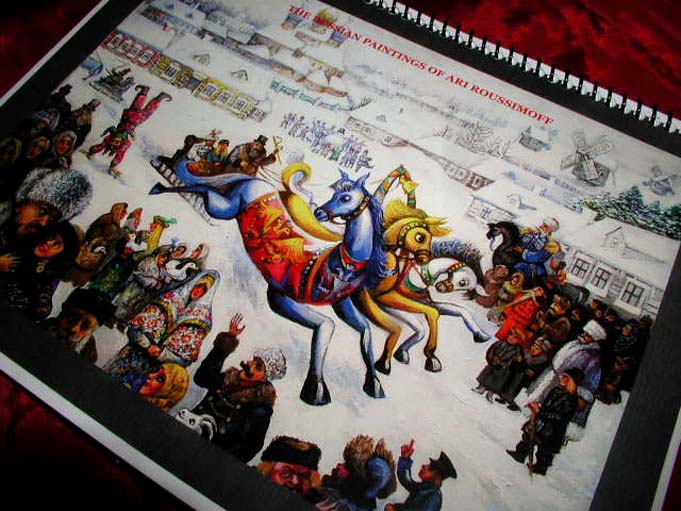 JANUARY: CELEBRATIONS WITH A MUSICIAN, COSSACK ON HORSE, PEASANTS DANCING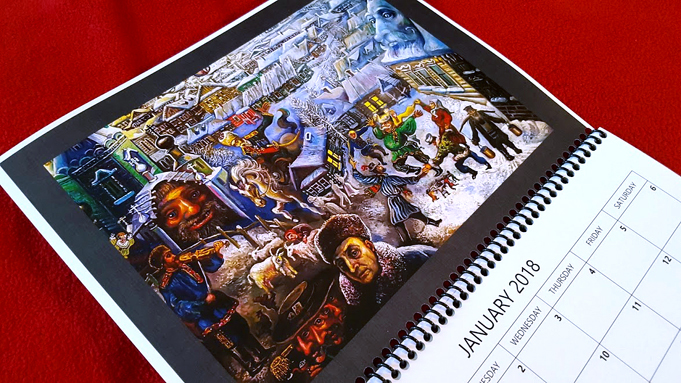 FEBRUARY: CIRCUS IS IN TOWN FOR WINTER CARNIVAL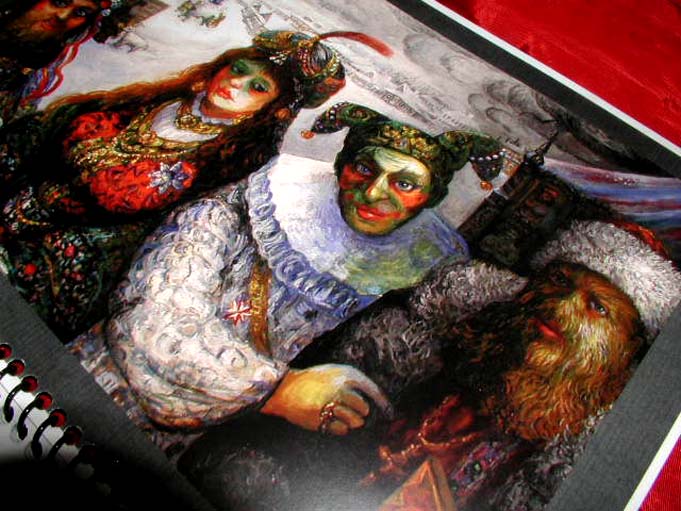 MARCH: BLANKETED UNDER PEACEFUL QUIET SNOW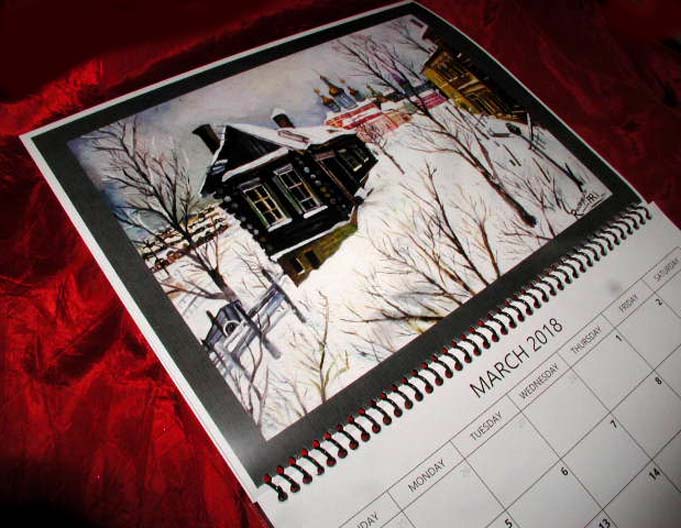 APRIL: PEASANTS WORK IN GOLDEN WHEAT FIELDS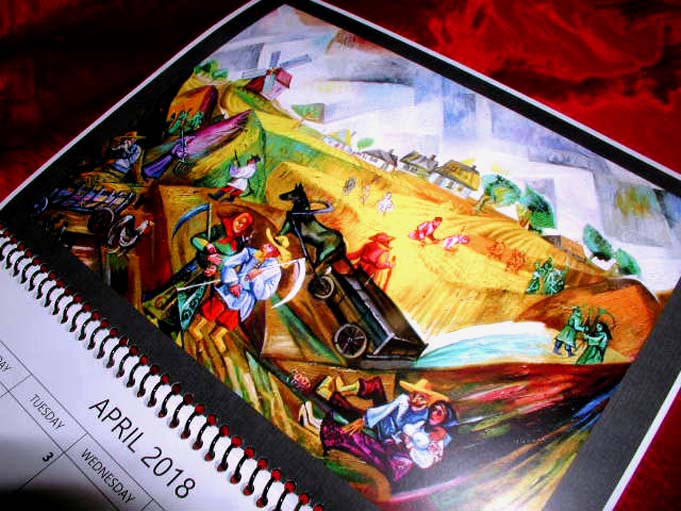 MAY: UP AND ABOUT IN THE OLD RUSTIC TOWN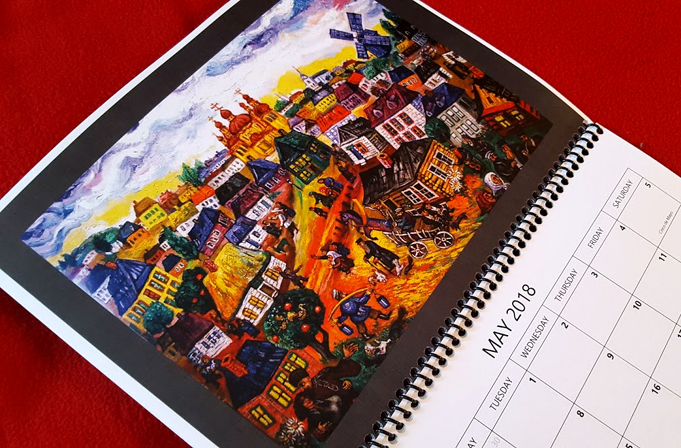 JUNE: SUMMERTIME, WITH WORK AND GOSSIP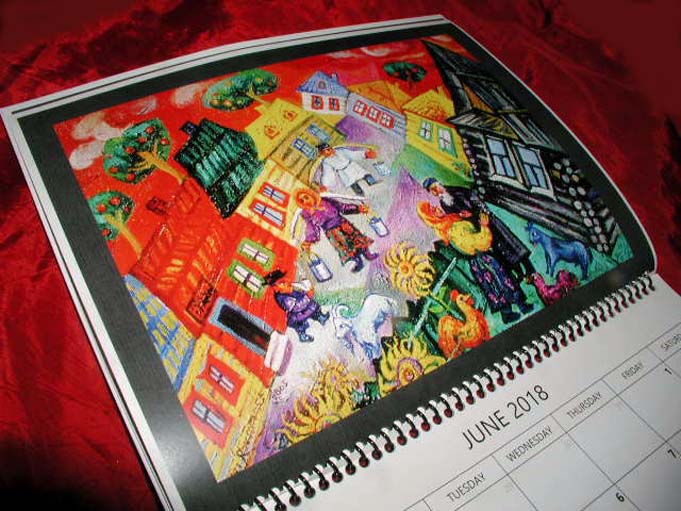 JULY: OLD WINDMILL WITH FIELD OF SUNFLOWERS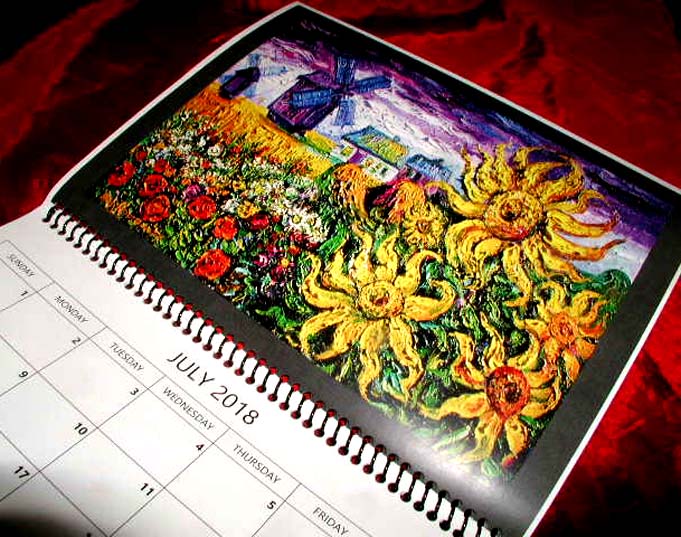 AUGUST: A CARNIVAL SIDESHOW HAS COME TO TOWN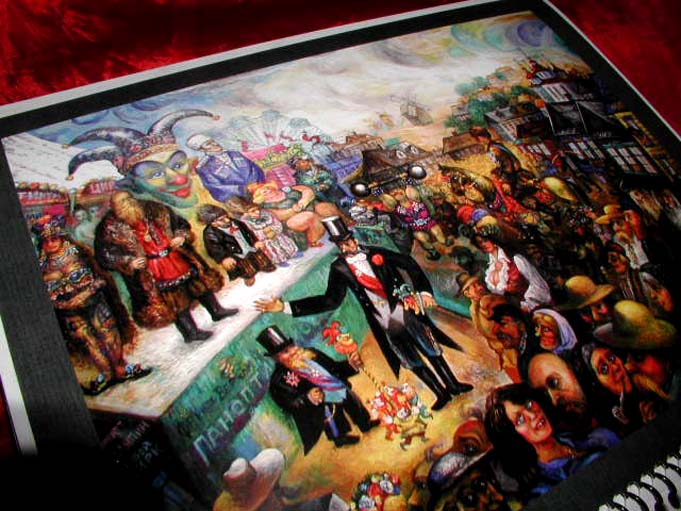 SEPTEMBER: A QUAINT STREET SCENE AT THE WELL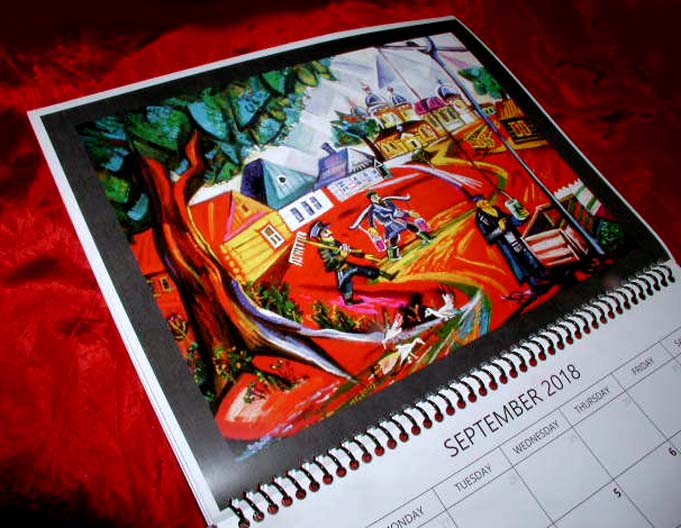 OCTOBER: THE LIVELY OLD CARNIVAL, AS IT ONCE WAS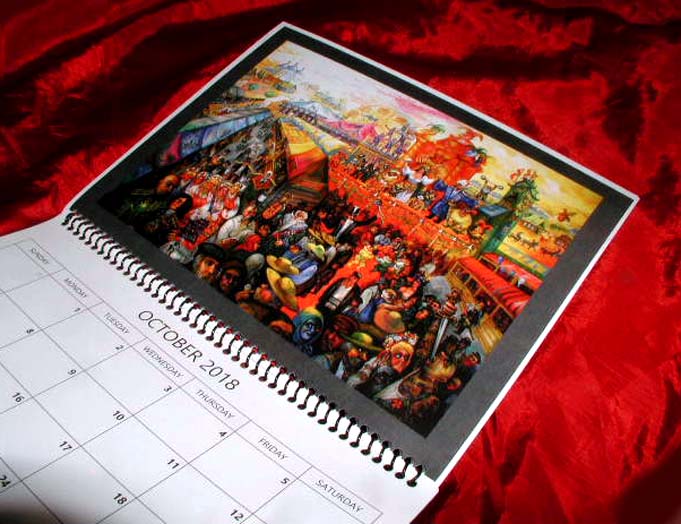 NOVEMBER: TROIKA IN A MAGICAL WINTER WONDERLAND
DECEMBER: MAGICAL BEAUTY OF CHRISTMAS IN OLD RUSSIA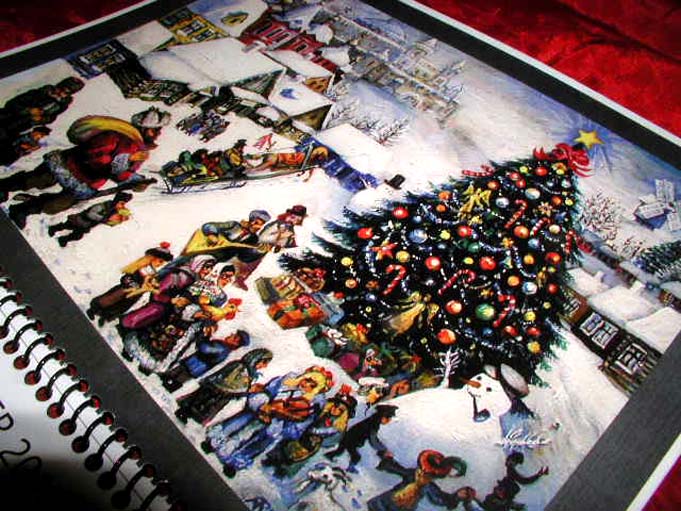 SIGNED 2018 ARI ROUSSIMOFF CALENDAR

This is a wonderful Limited Edition 2018 Calendar featuring some of the finest Paintings of Old Mother Russia by Renowned International Artist Ari Roussimoff. Signed by the artist. All pictures are in color. Full measurement open: 17 x 11 ¼ inches. Closed measures 11 ¼ x 8 ½ inches. Old world Russia comes to life in these fabulous images. Roussimoff's Russian and Eastern European paintings are well loved and belong to collections throughout the world. Immersed in the traditions of Russian, Ukrainian and other Eastern European cultures since childhood, the very prolific artist has lovingly rendered these themes in a variety of artistic approaches over the years. Created during different periods, the artwork ranges in stylistic inspiration from Expressionism, Surrealism, Cubism, Impressionism to works rendered in a rustic folk spirit. Widely exhibited, Roussimoff has also directed films and has appeared on television in both Europe and America. (scroll down for more detailed.biography). Now you can display this most impressive Ari Roussimoff Russian Paintings 2018 Calendar in your home, library or office. And great as a gift. Shipping is $10.00 in USA. Payment is expected within 3 days of auction close. Foreign bidders should contact us about shipping costs and conditions. Thank You.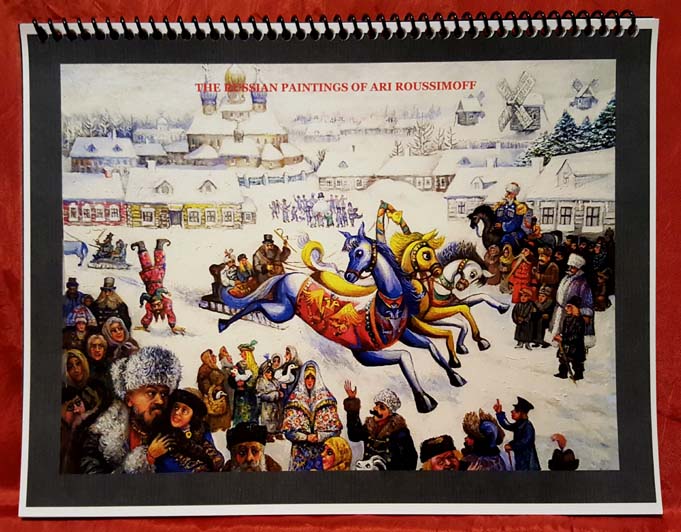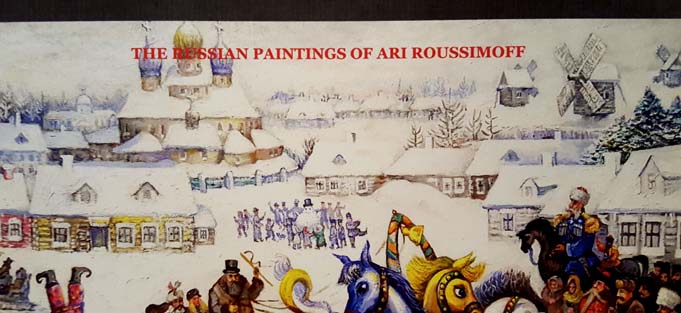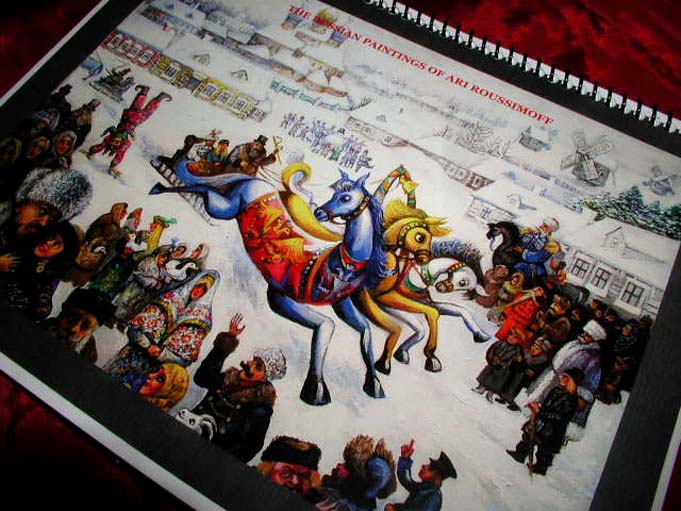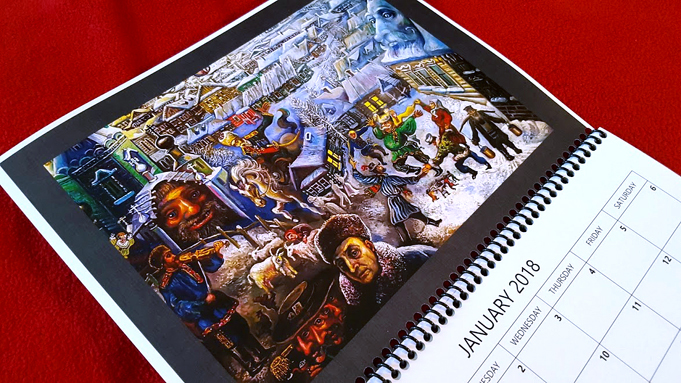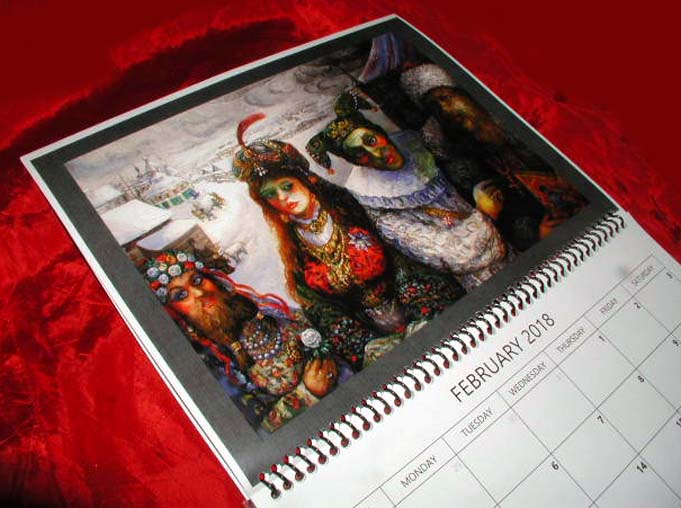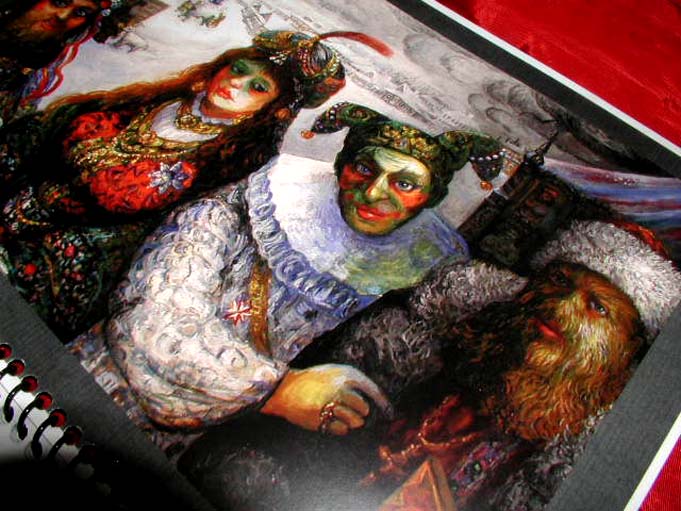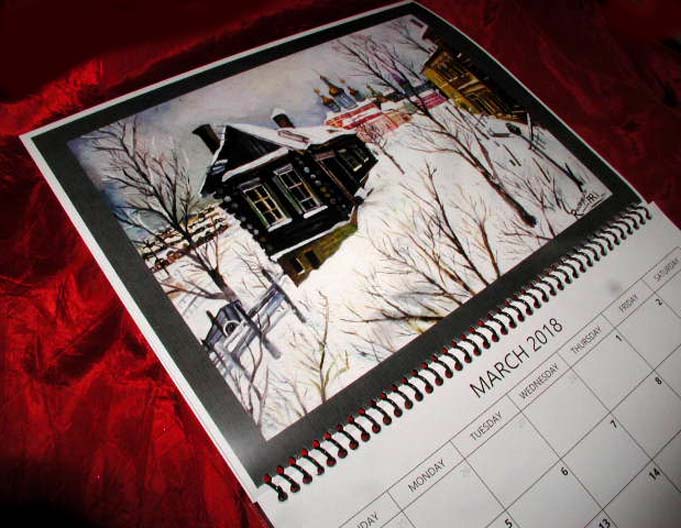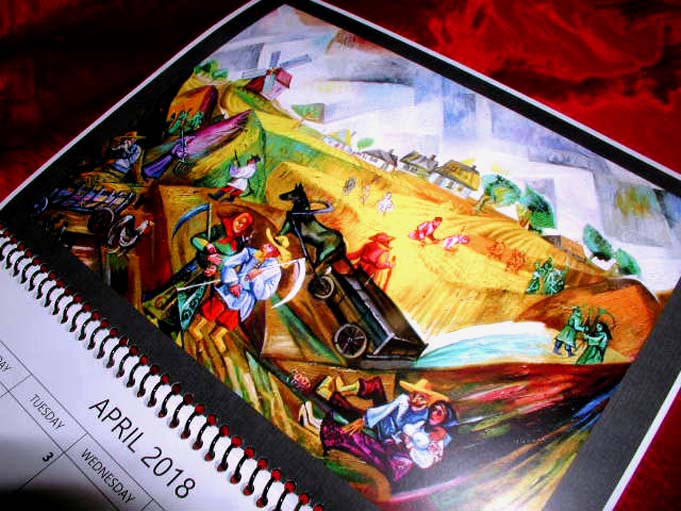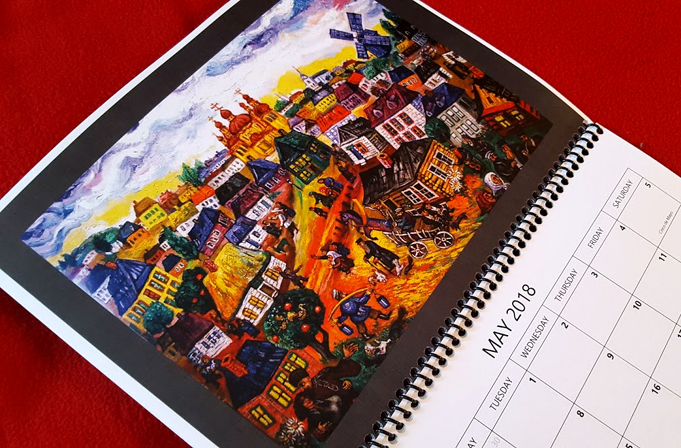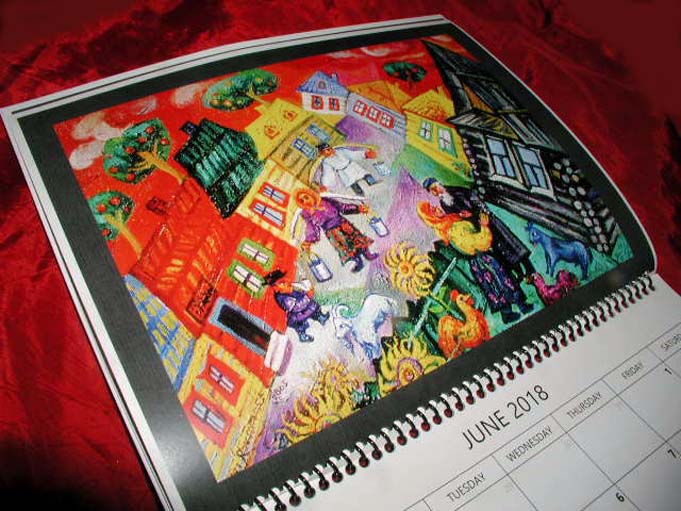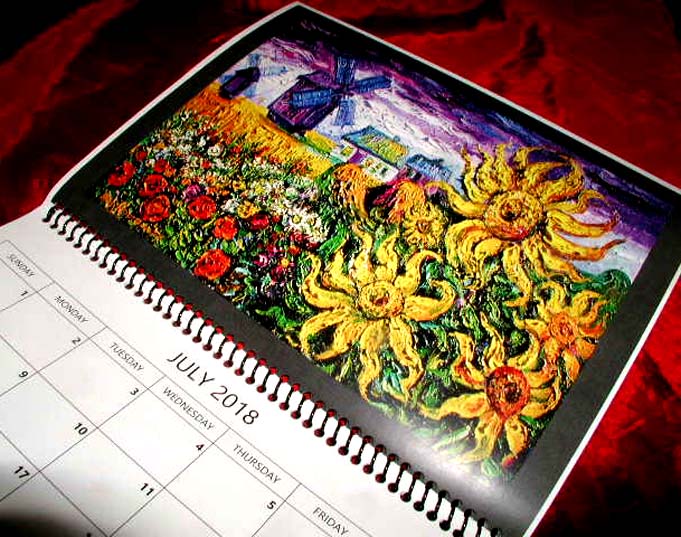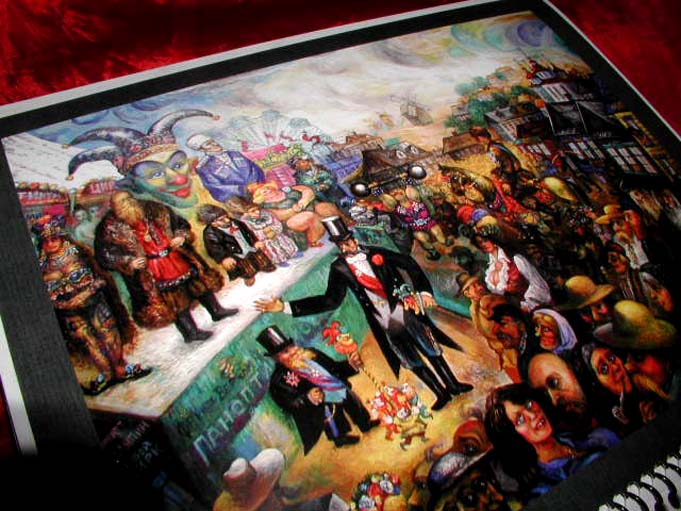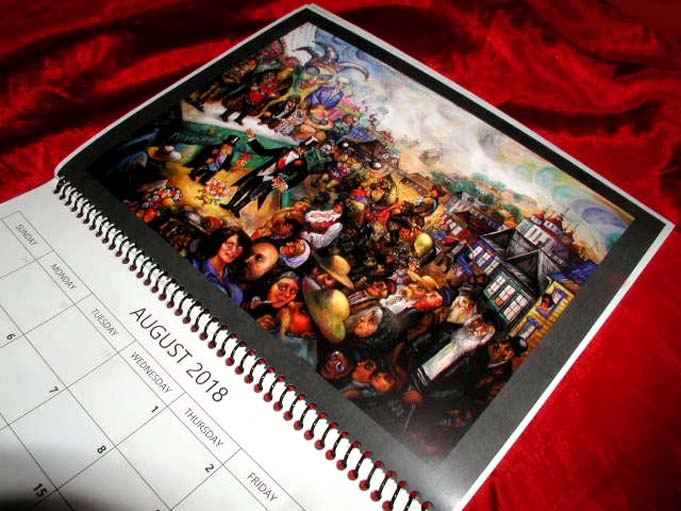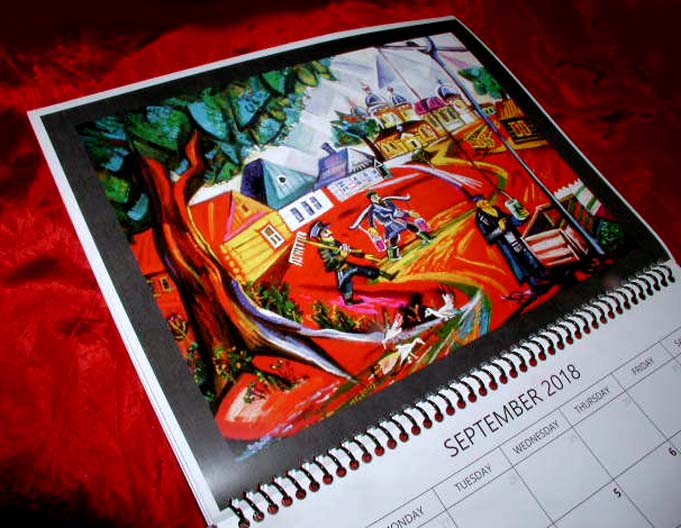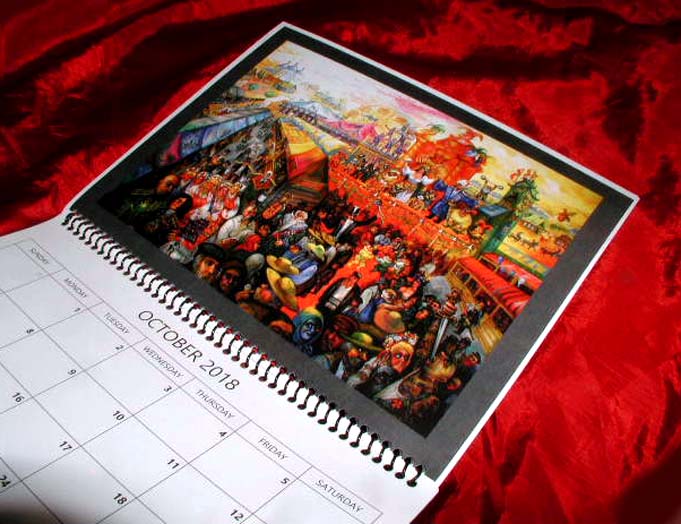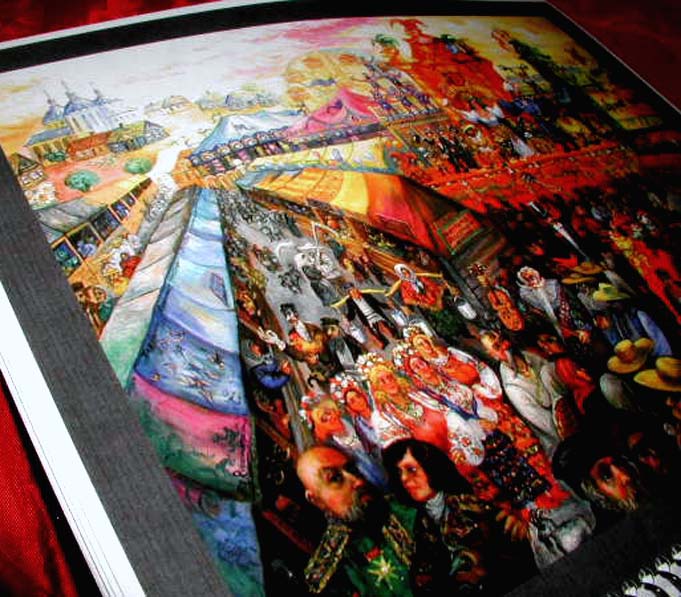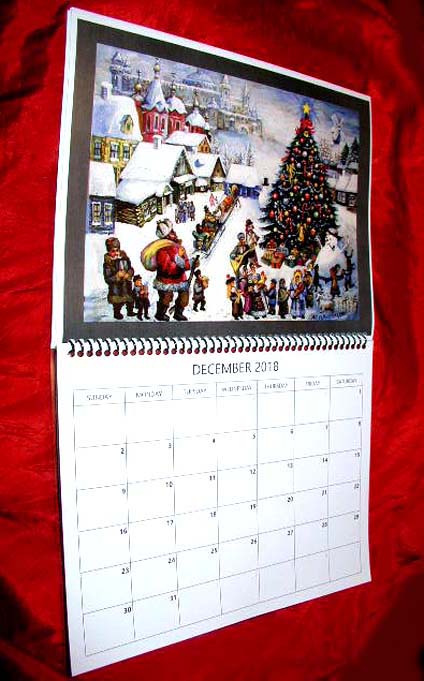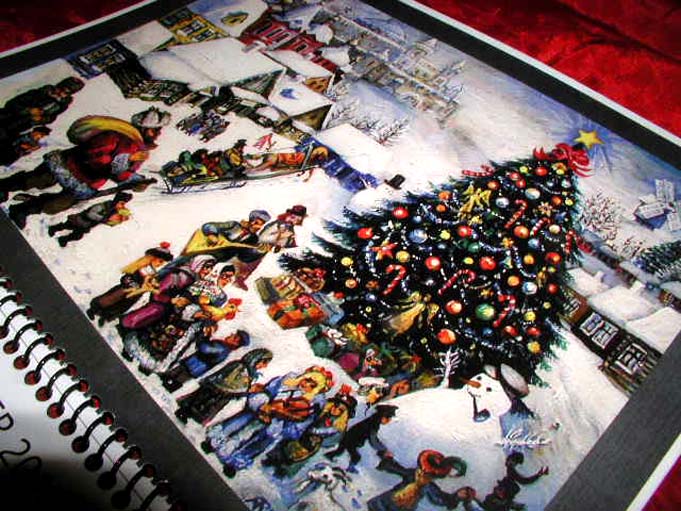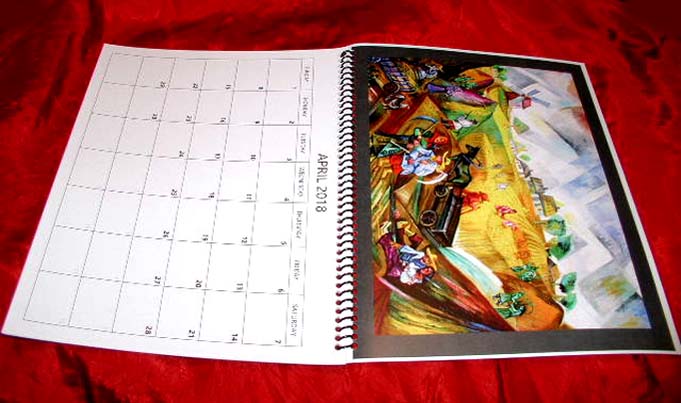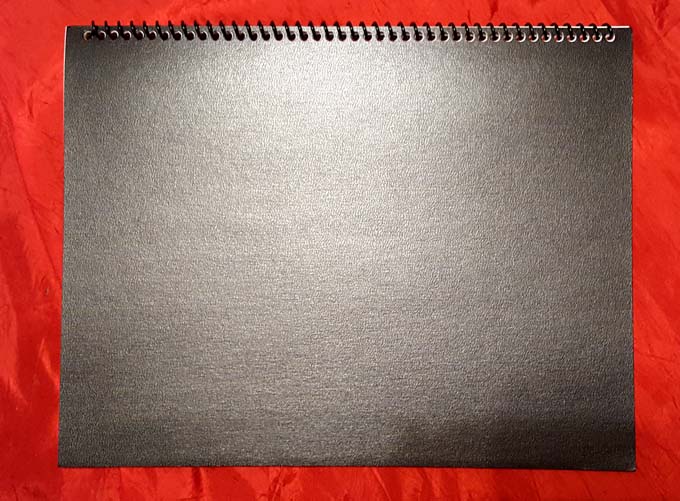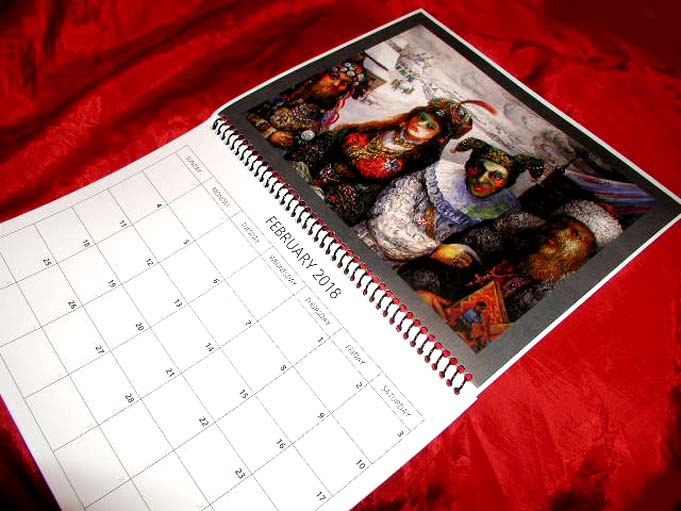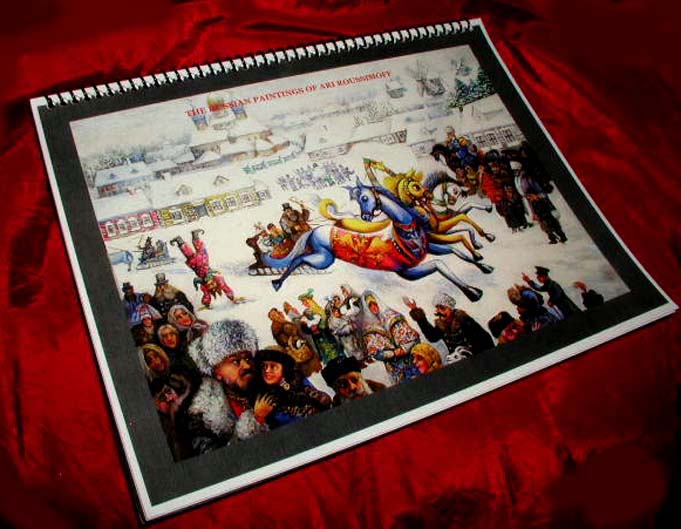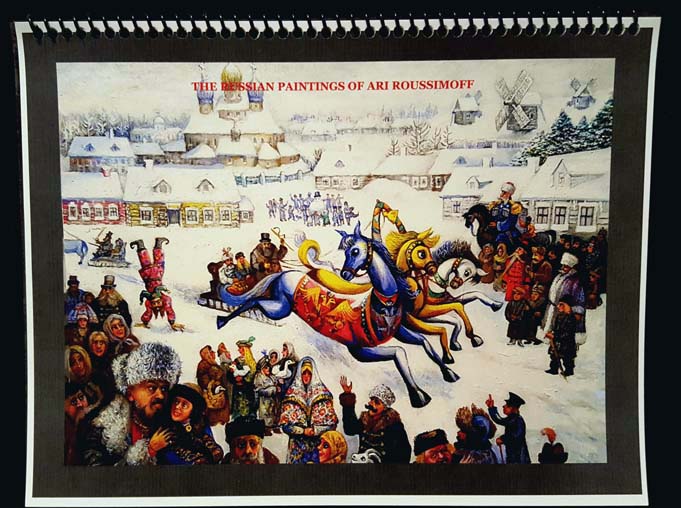 LIMITED EDITION 2018 ROUSSIMOFF CALENDAR