Love Overwhelms All. Hear the Bandura Play. Love and Poetry Are Alive in this Unique Romantic Artwork. A Lyrical Vision from Old World Ukraine,
ROMANTIC SERENADE IN OLD UKRAINE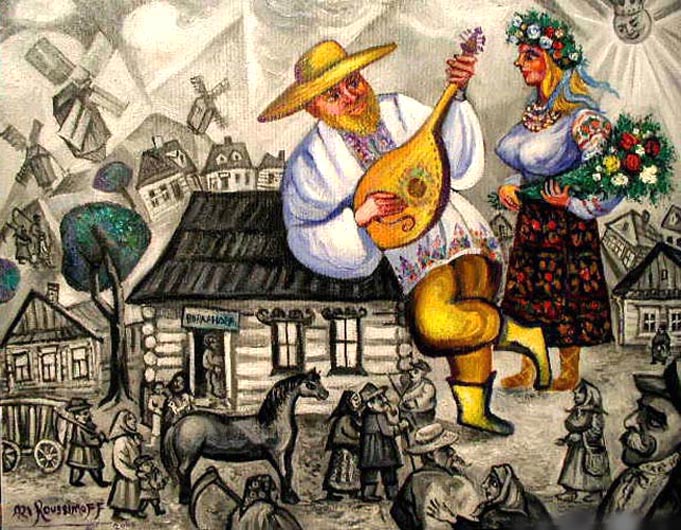 LOVE AMIDST TOWN HUSTLE BUSTLE!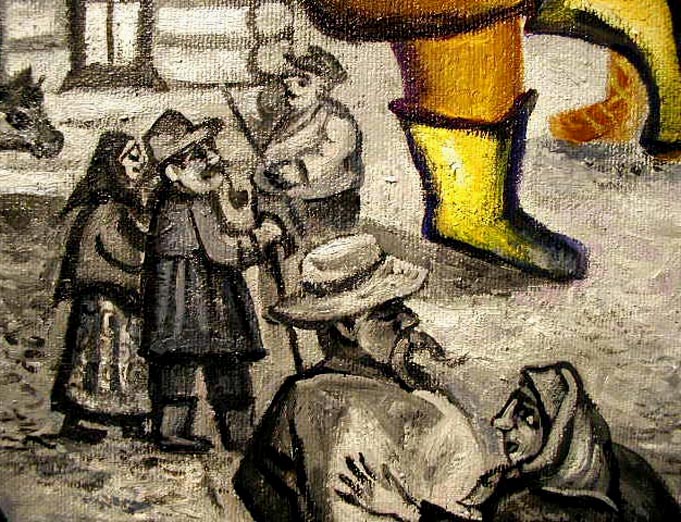 WITH BANDURA, HE SINGS TO HIS BELOVED!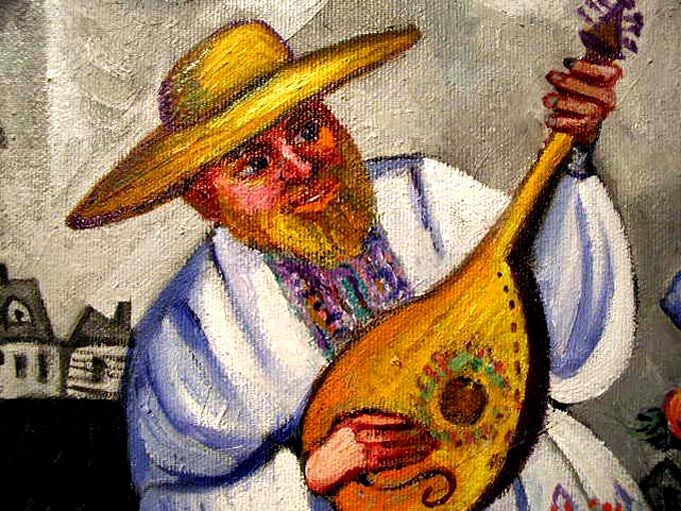 YOUNG BEAUTY CHERISHES HER FLOWERS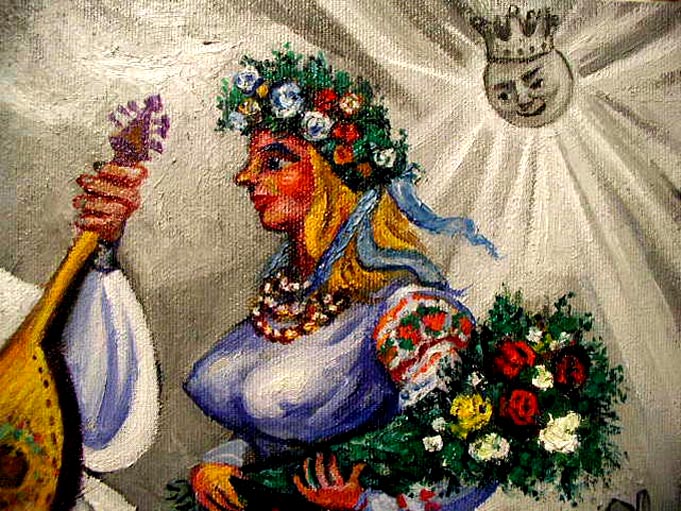 NOSY VILLAGERS RECALL THEIR YOUTH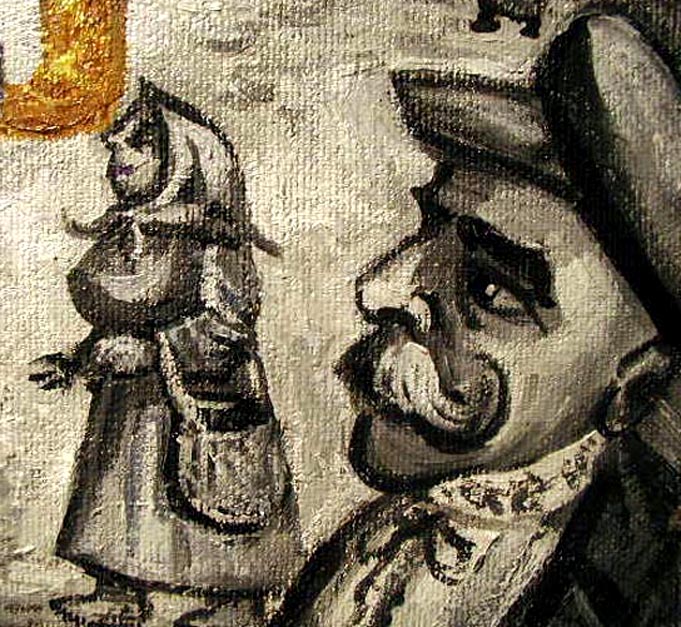 DEEPLY IN LOVE, THE CURIOUS ARE IGNORED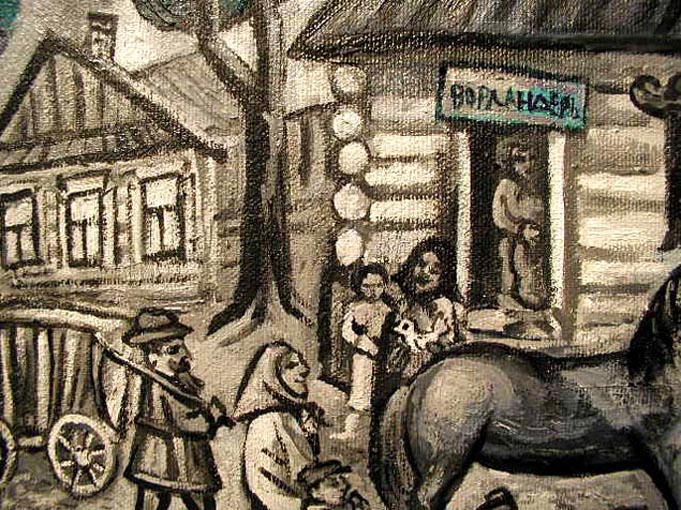 PASSION AND MUSIC IN HISTORIC VILLAGE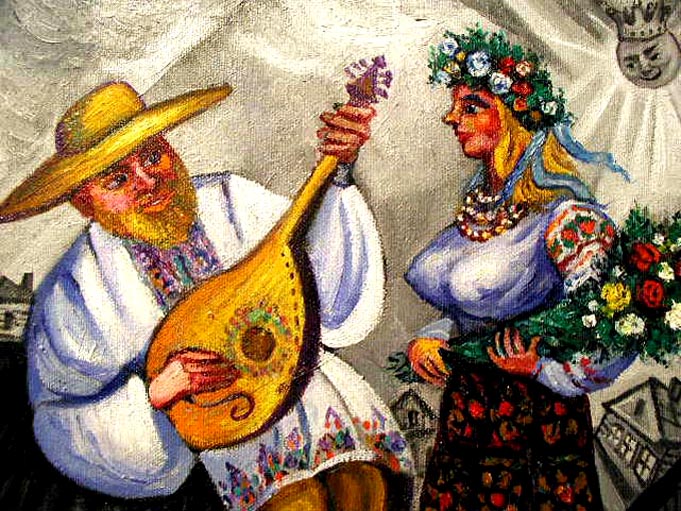 ROW OF ANCIENT WOODEN WINDMILLS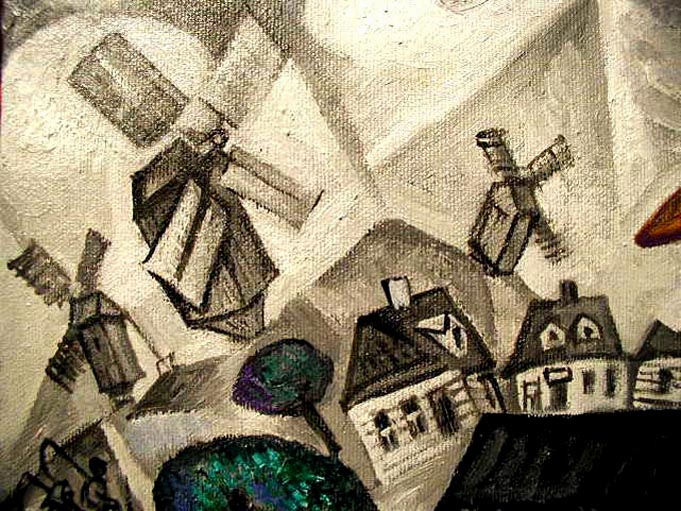 ALL ARE CURIOUS. EVEN THE HORSE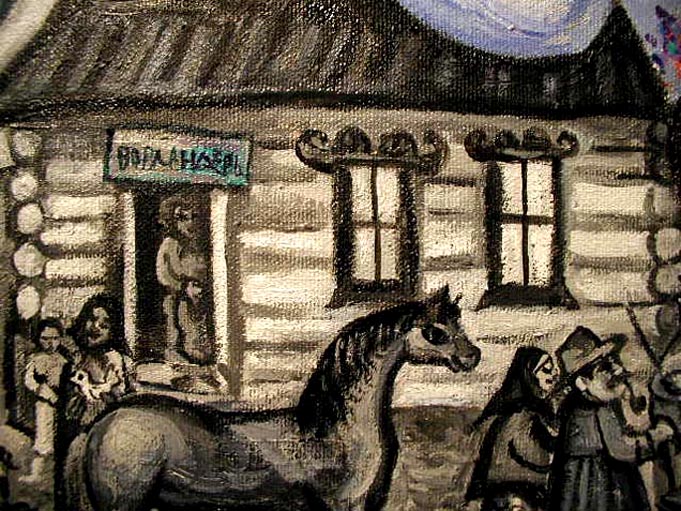 A BEAUTIFUL EVOCATION OF OLDER TIMES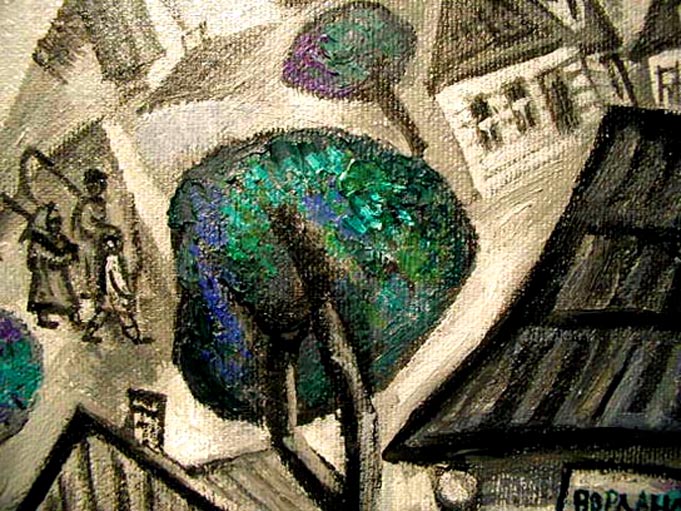 ROMANTIC SERENADE IN OLD UKRAINE
2005 Oil on Canvas  18 x 14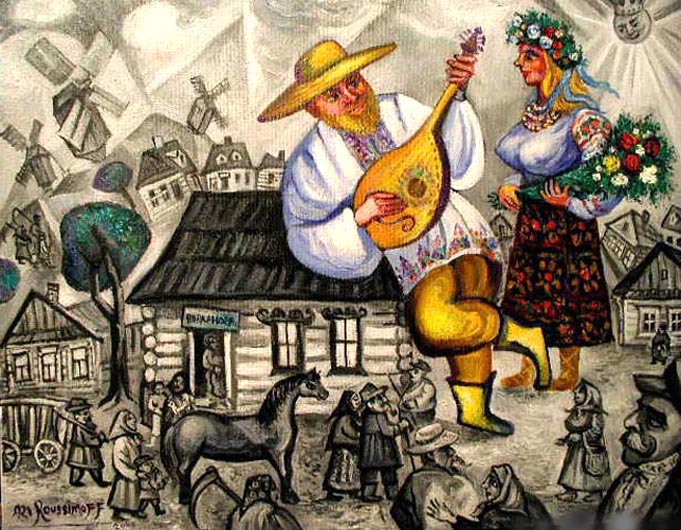 "ROMANTIC SERENADE IN OLD UKRAINE" is an Authentic Signed and Dated Oil on Canvas Painting measuring 18 x 14 inches and dating from the year 2005 by International Artist Ari Roussimoff. Painted in a style inspured by Cubism, ROMANTIC SERENADE IN OLD UKRAINE is a magical vision of life and love in an old world Ukrainian village.  In a captivating color scheme, we see a beautiful girl being serenaded by a passionate suitor. After having presented her with a bouquet of flowers, he romances her while accompanied by the traditional Ukrainian Bandura instrument.The couple are gigantic in size as compared to the village itself. Love overwhelms all. The lovers are so enamored of each others charms that they are indifferent to the amused curiosity of the locals. Roussimoff has rendered the couple in larger then life size and in fine, harmonious colors which are in contrast to the village which is painted primarily in shades of black, white and grey. This painting is embedded with warm humour and a general emrace of Ukrainian and Eastern European Folk life as it once was. This painting is a jewel! A perfect addition to any quality collection of fine art or Ukrainian and Slavic culture.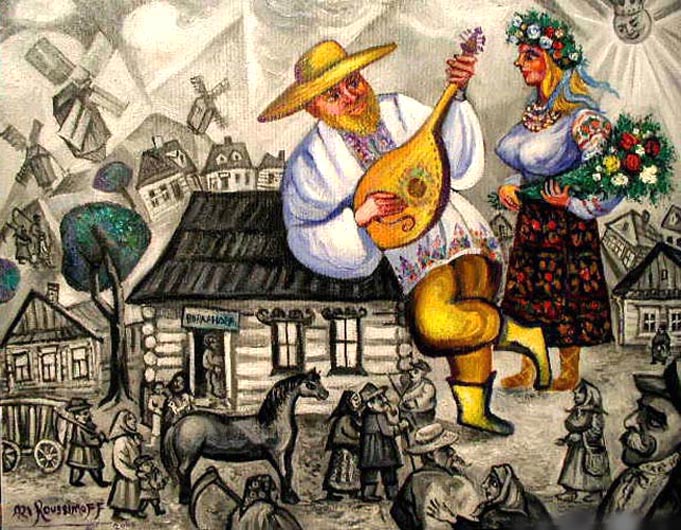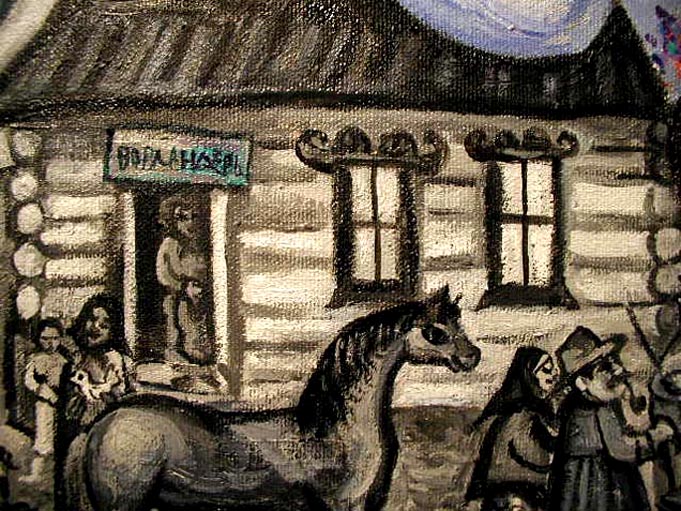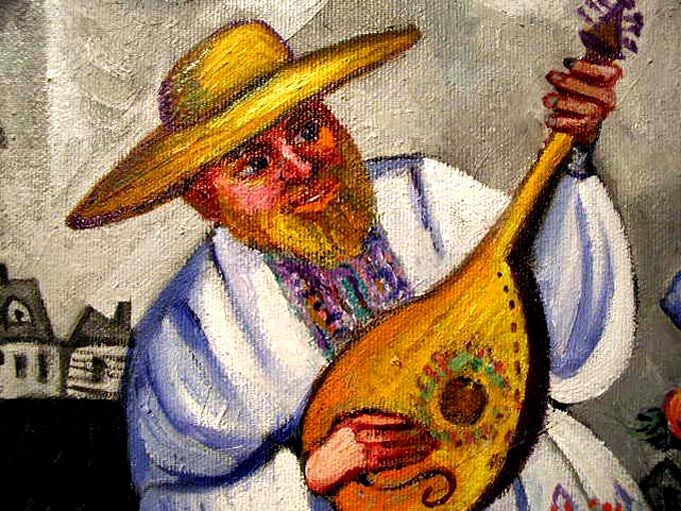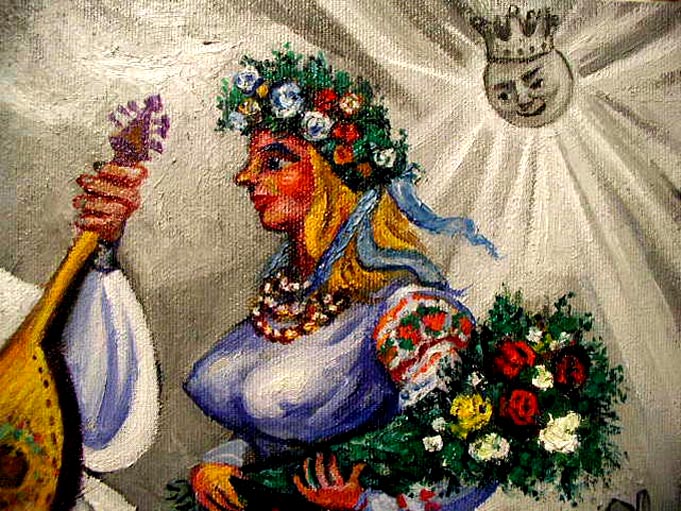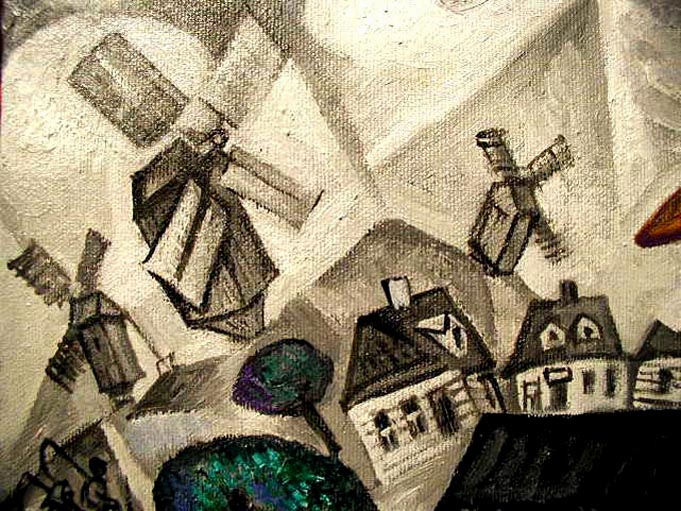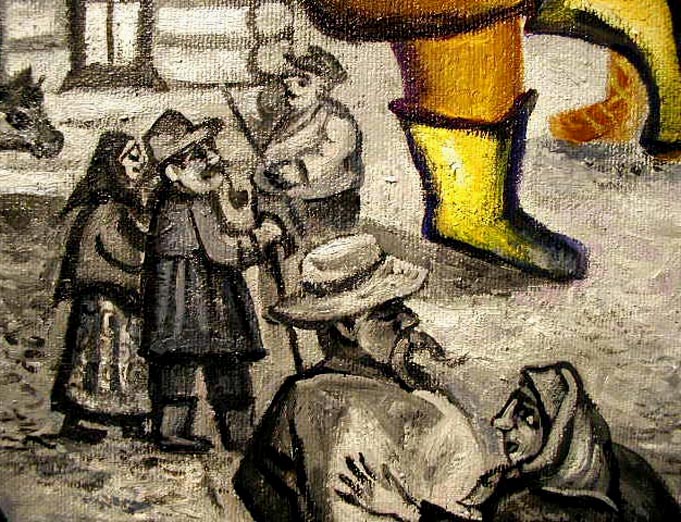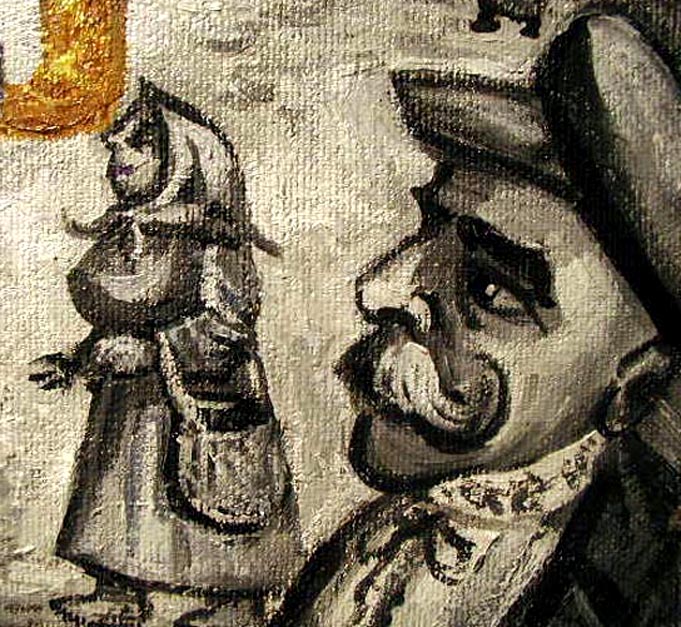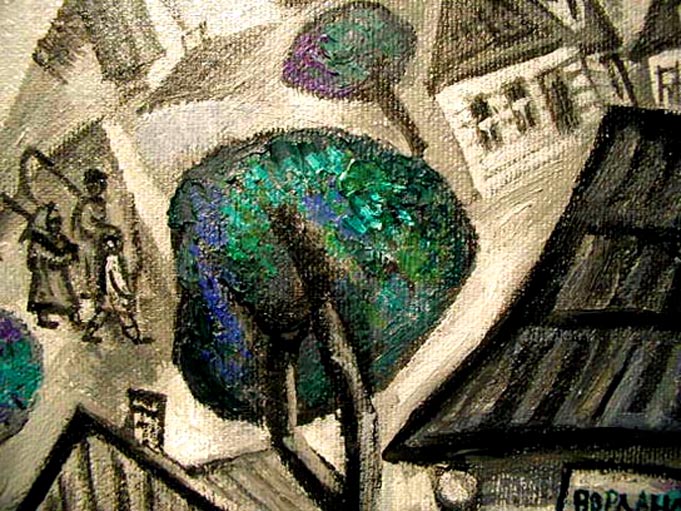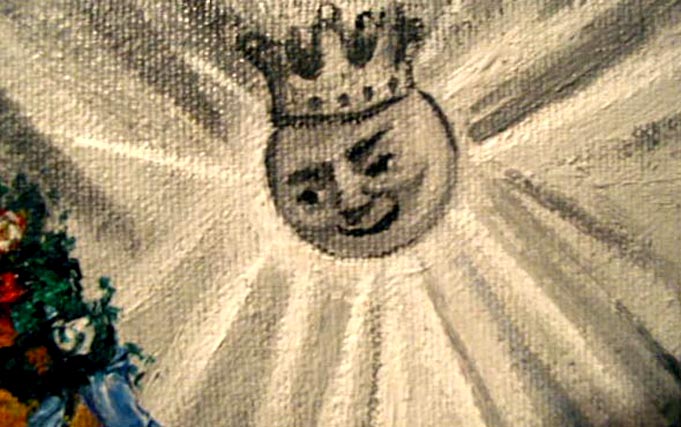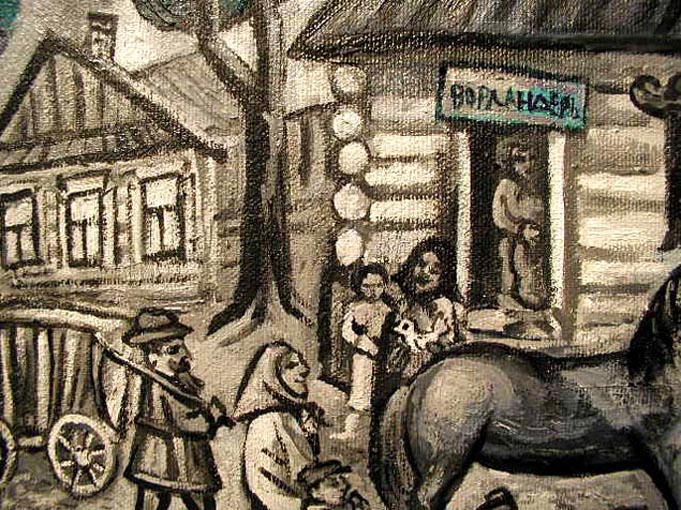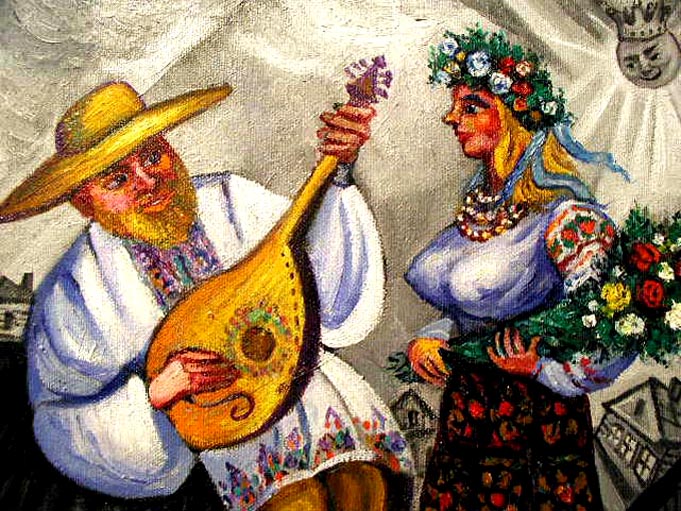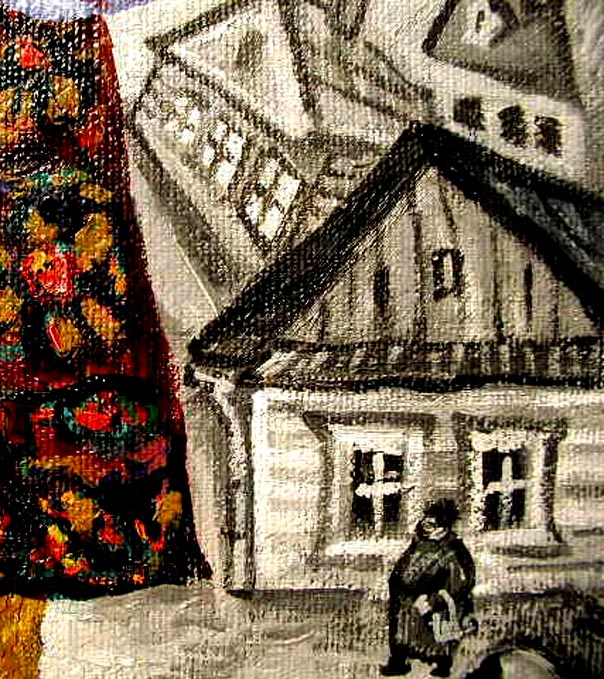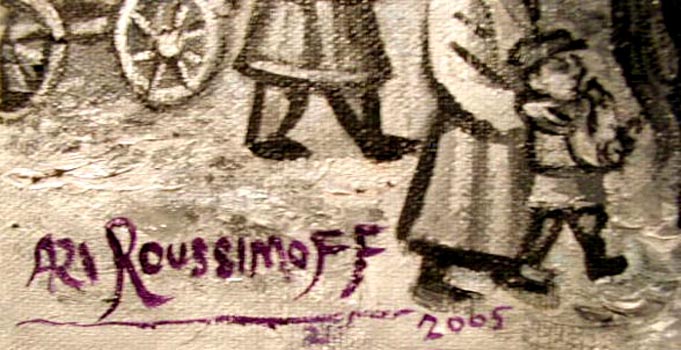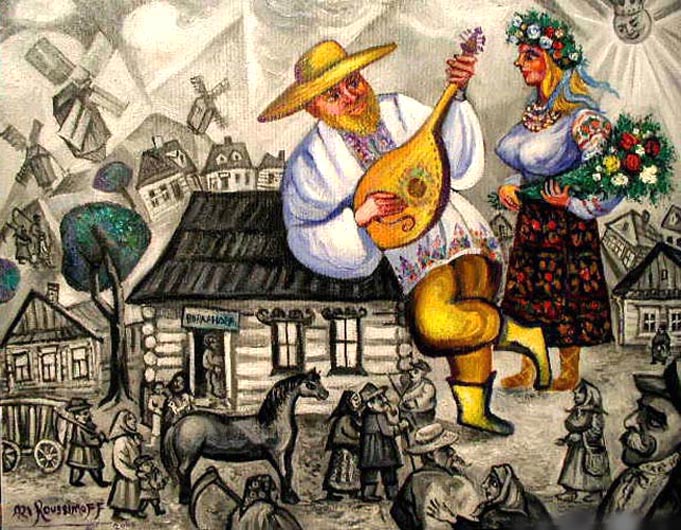 ROMANTIC SERENADE IN OLD UKRAINE
2005 Oil on Canvas 18 x 14