An Outstanding and Rare Large Early 1976 Oil Portrait of an Eastern European Hasidic Rabbi. Beautifully Painted with Stylistic Elements of Both Impressionism and Expressionism. A Fine Judaica Painting by World Famous Russian-European Painter and Film Director Ari Roussimoff
"PORTRAIT OF A PIOUS RABBI"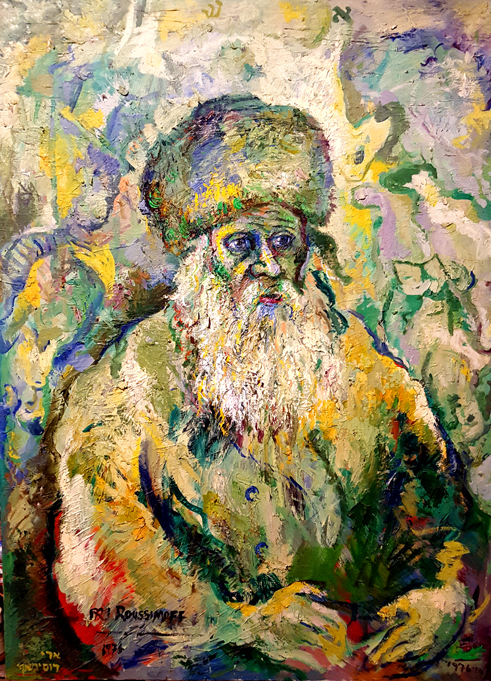 THE RABBI'S EYES SHOW LOVE AND FAITH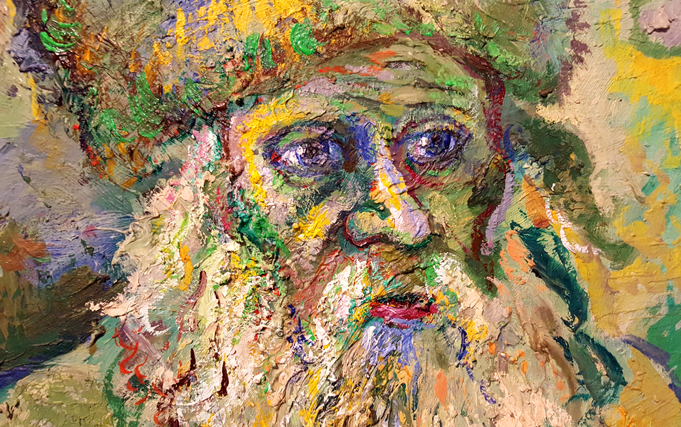 SYMBOLIC FIGURES ARE HIDDEN IN THE BACKGROUND
THESE ARE RELIGIOUS IMAGES REPRESENTING AN ANCIENT HISTORY. THEY BECOME VISIBLE WHEN THE PAINTING IS VIEWED UPSIDE DOWN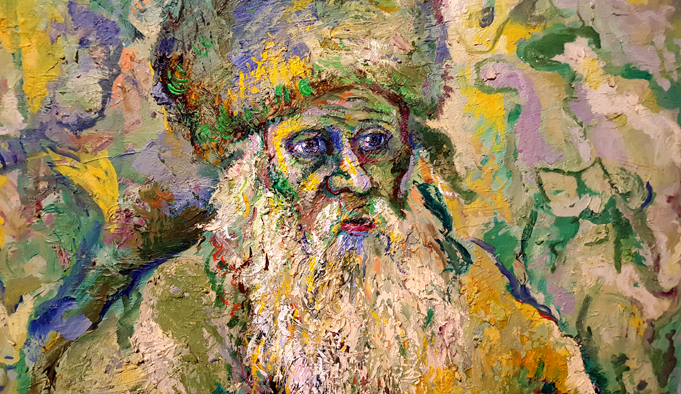 CAN YOU SEE THE FIGURE TO THE LEFT?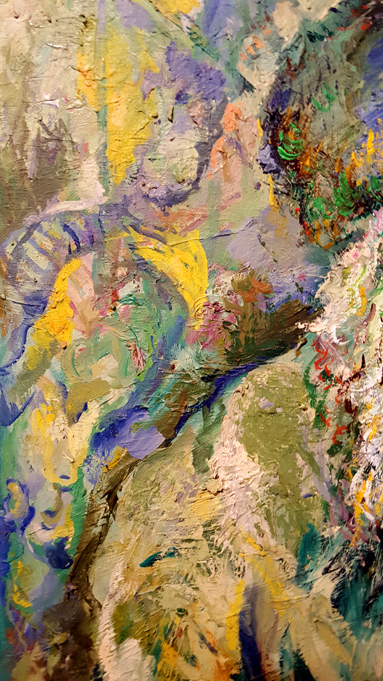 VIEWED UPSIDE DOWN, HE IS DEEP IN PRAYER

A HIGHLY UNIQUE JEWISH COMPOSITION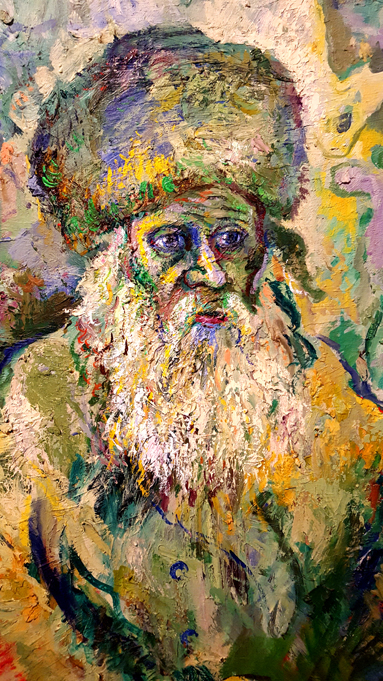 " PORTRAIT OF A PIOUS RABBI"
1976 Oil on Canvas 30 x 40 inches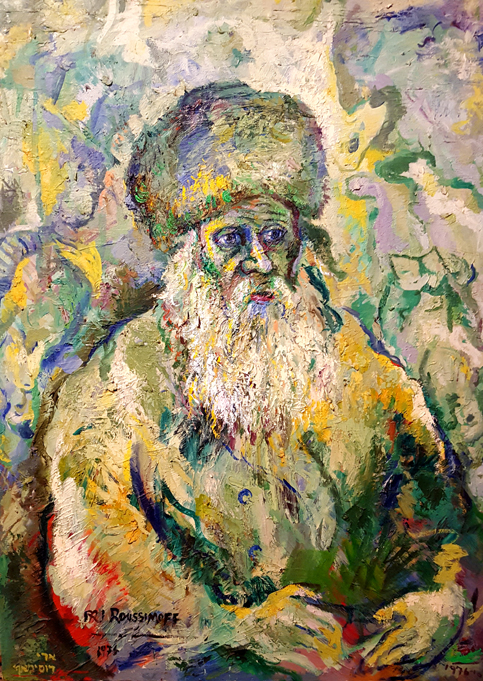 "PORTRAIT OF A PIOUS RABBI" is a very expressive monumental oil painting by International Artist Ari Roussimoff. It measures a large sized 30 x 40 inches and dates from 1976. The artist combines stylistic elements of both Impressionism and Expressionism to create a warmly evocative portrait of a learned Jewish philosophical and spiritual leader. The Rabbi's eyes show great sensitivity and love. Richly tetxured, the dynamic brushwork with poetic colors are in great harmony here. There is symbolism too. Integrated into the background are religious figures. They become clearly visible only if the canvas is turned upside down. These hidden individuals represent history. "PORTRAIT OF A PIOUS RABBI" is an Authentic Signed and Dated Ari Roussimoff Oil on Canvas Painting, measuring 30 x 40 inches and dating to 1976. Buyer will receive a certificate of authenticity. This painting is exceptional! A perfect addition to any quality collection of fine art or Judaica.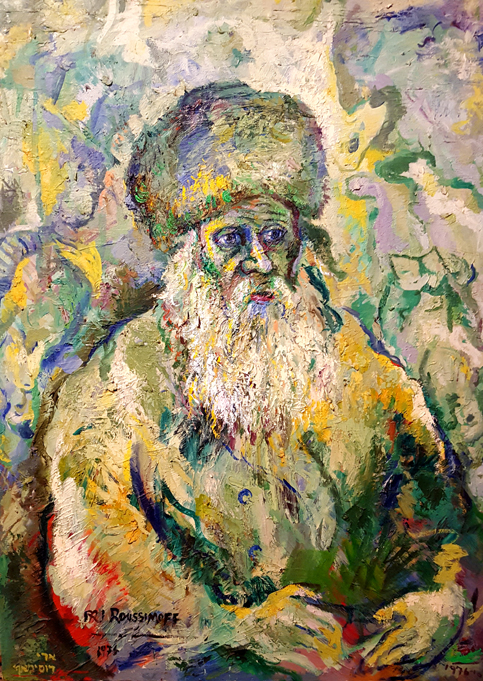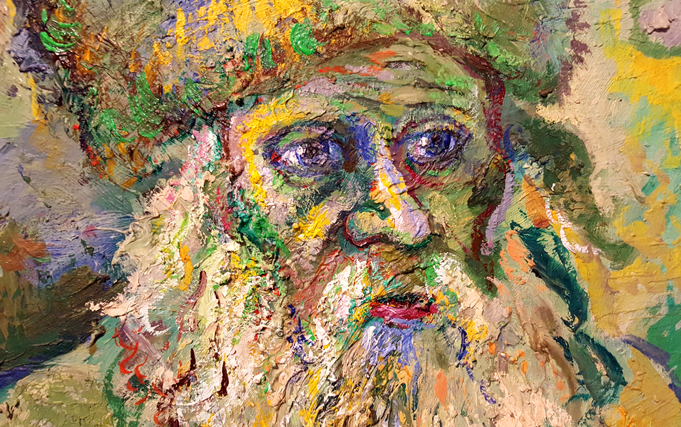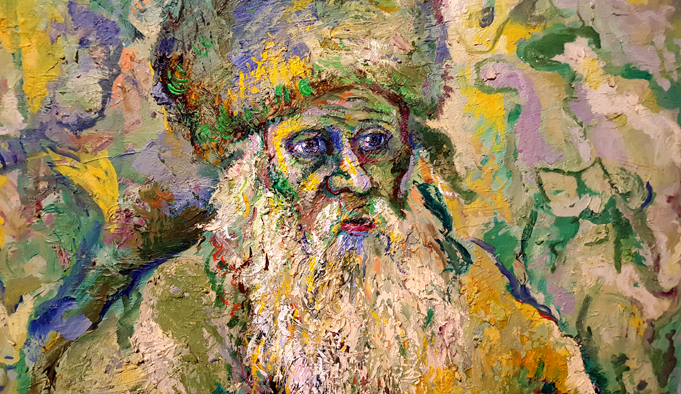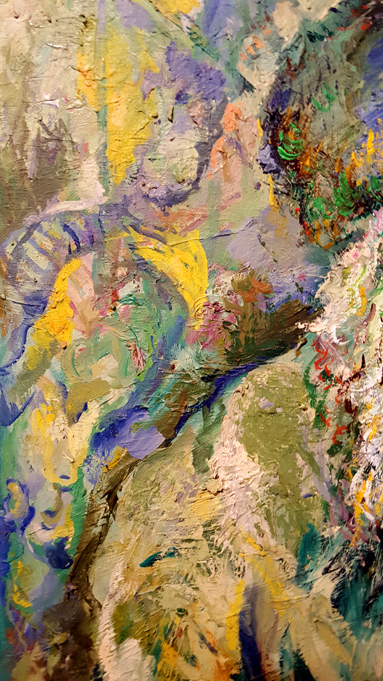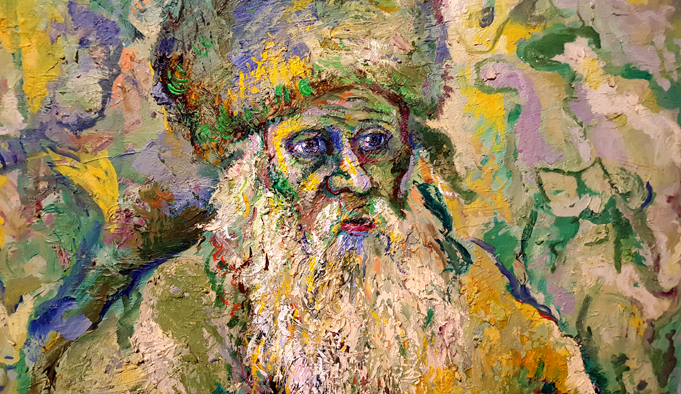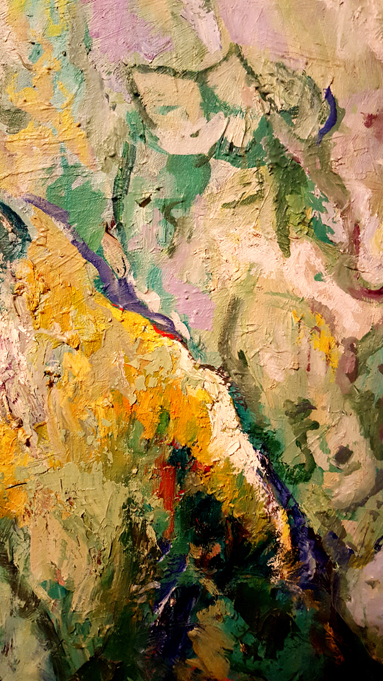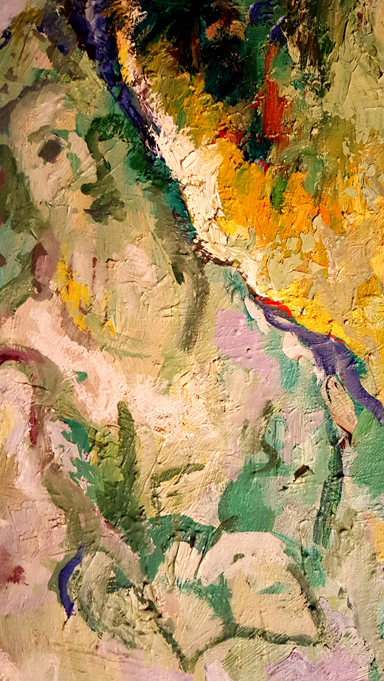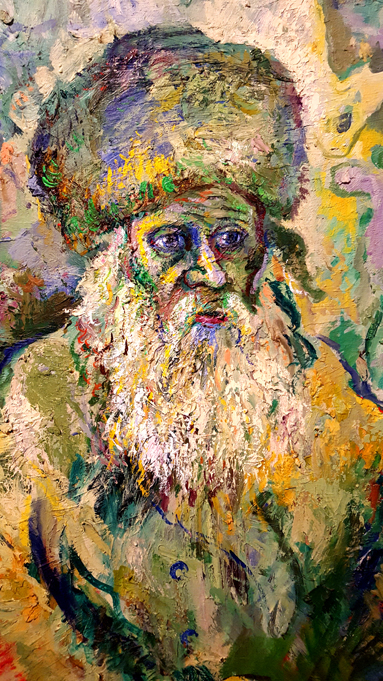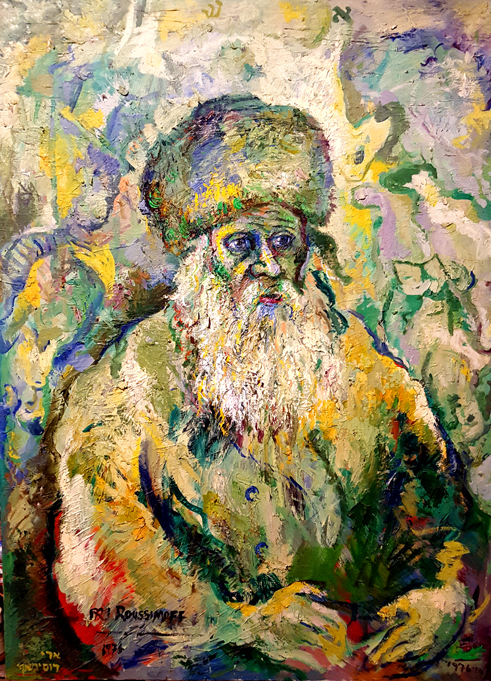 " PORTRAIT OF A PIOUS RABBI"
1976 il on Canvas 30 x 40 inches