ONCE UPON A TIME IN RUSSIA! Magical and Wonderful!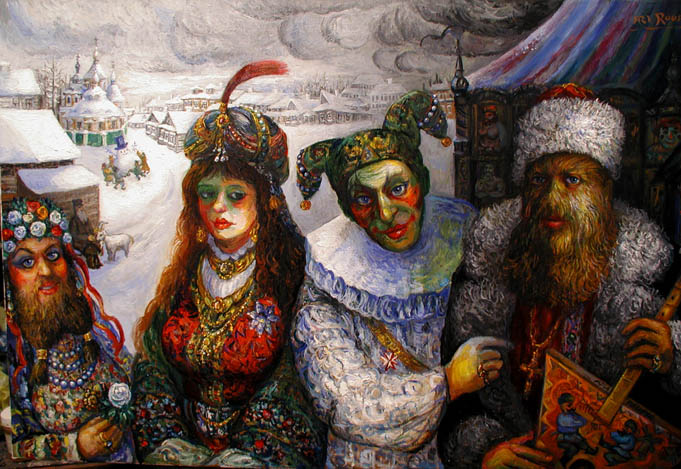 ONCE UPON A TIME IN RUSSIA
2009 Oil on Canvas 24 x 36
The Bygone World of Old Russia. The Circus Arrives In Town. Four Exotic Performers Convey a Great Mystical Spirit.
Painted with poetic flair, "ONCE UPON A TIME IN RUSSIA" is rich in mystery and splendour. A fabulous and original interpretation of Circus life iin Czarist Russia, this is a painting that stands out. A Genuine Signed And Dated Ari Roussimoff Oil on Canvas Painting, measuring a large sized 24 x 36 inches painted in 2009. To symbolize the great exoticism of the historic circuses, the artist chose four unique peformers traditionally associated with both the main ring and the sideshow. The jester recalls the beloved Comedia 'Della Arte figure of Punchinello (or Farnoss in Russia) a staple of the Venice Carnivale. To his right and playing a colourful Balalaika decorated by dancing cossacks is the legendary freak show star, Jo-Jo the "Dog Faced Man" (Fedor Jeftichew). To the left of the jester is a sultry enchantress, or spiritualist in exotic oriental costume. To her right and wearing a classic Ukrainian style flower headress is a woman with a beard. All traditional circus icons rendered in a very individualist manner. And each charachter conveys a different expression. The large tent in the background is decorated with banners advertising clowns, a muscle bound strong man and the bearded lady. A peaceful snow blankets the entire landscape. The spires of the Russian Orthodox Church point to the heavans. Children dance merrily around a freshly built snow man. An elderly Jew resting on a bench gently pets a goat. The carnival sideshows have even been the subject of his movie (as director), "Freaks Uncensored! A Human Sideshow". "ONCE UPON A TIME IN RUSSIA" is beautiful work of art which will make a great addition to anyone's fine collection of Modern Impressionist and Expressionist Art. The purchaser will receive a certificate of authenticity. FREE S/H (USA). . International buyers should first contact us to find out about exact charges and conditions. Thank You.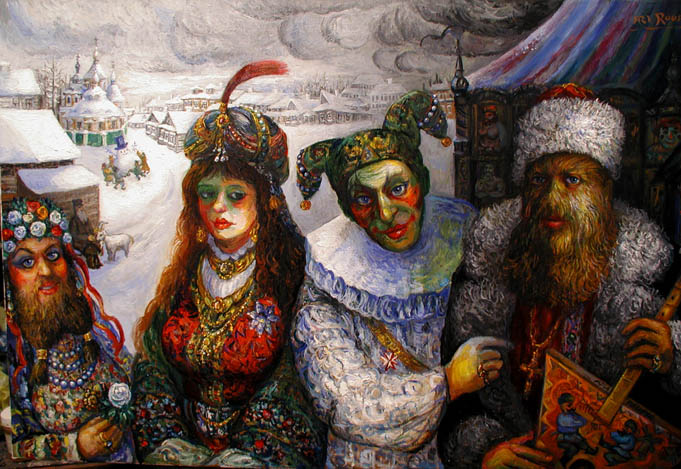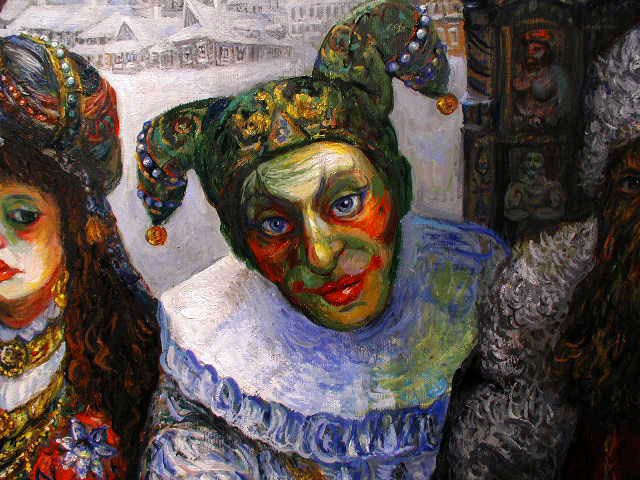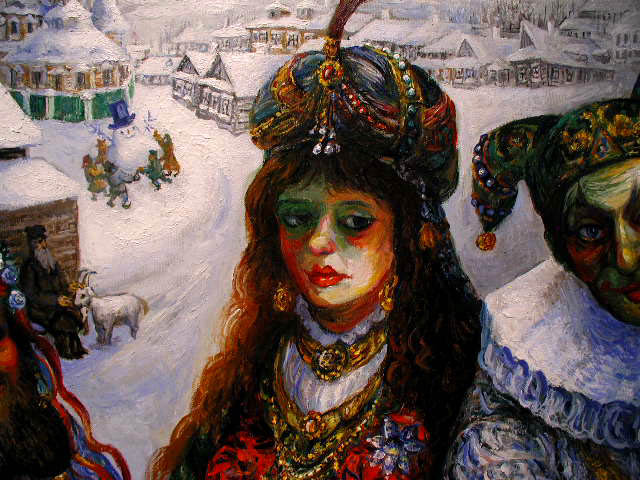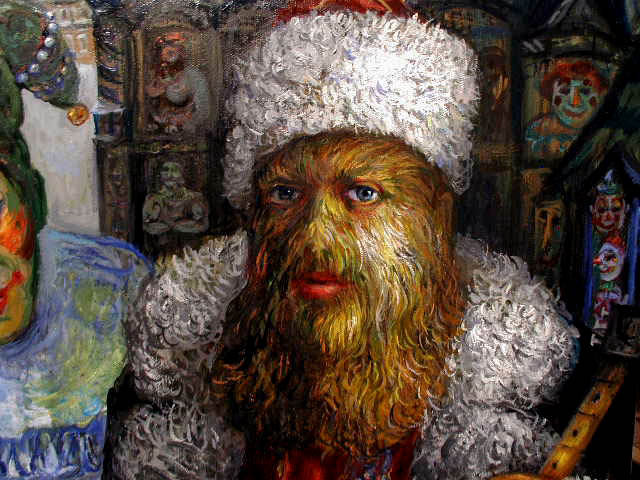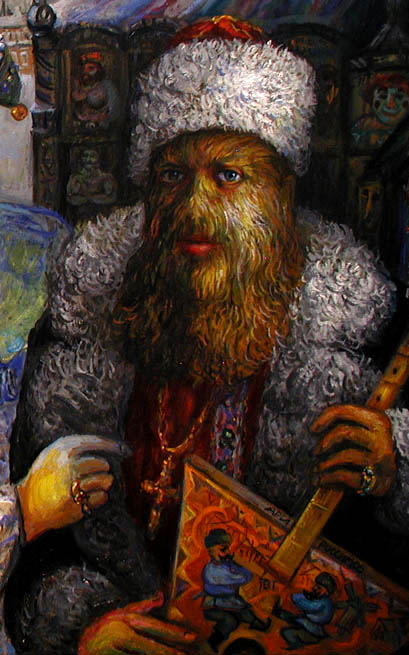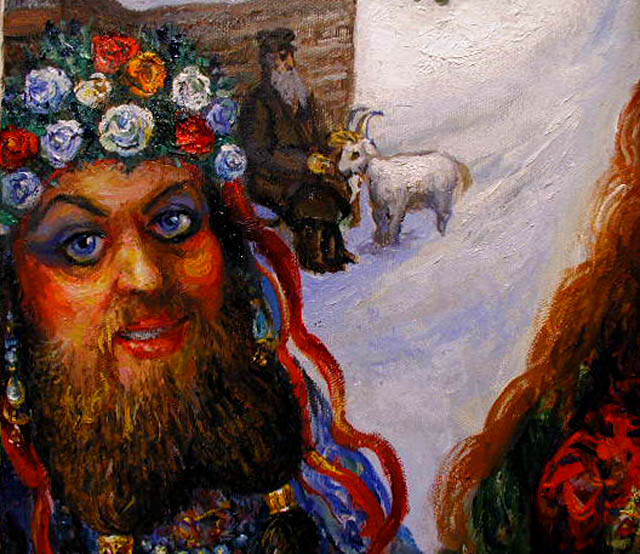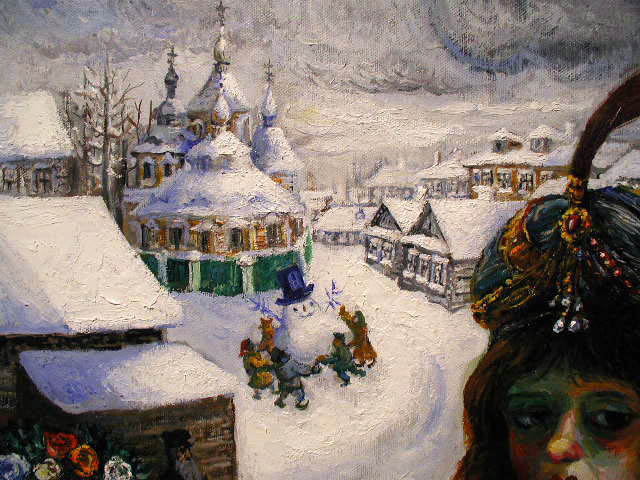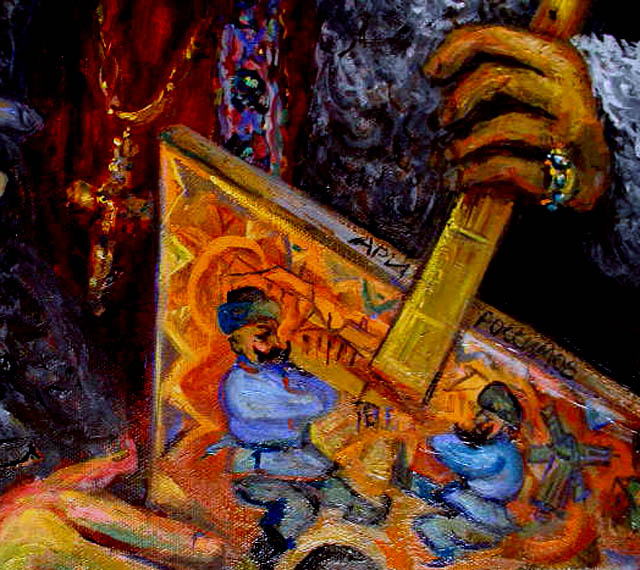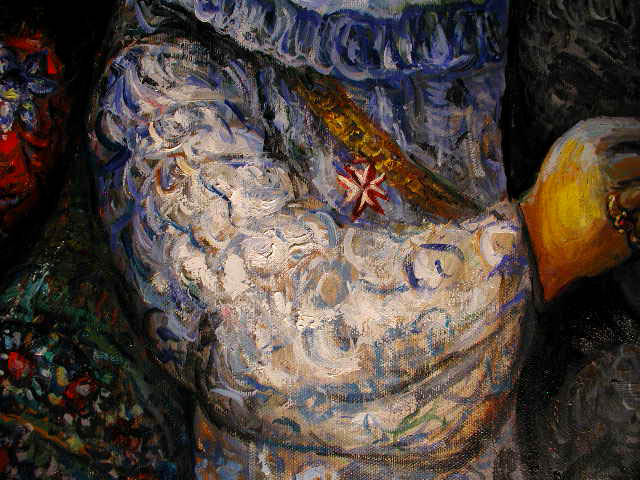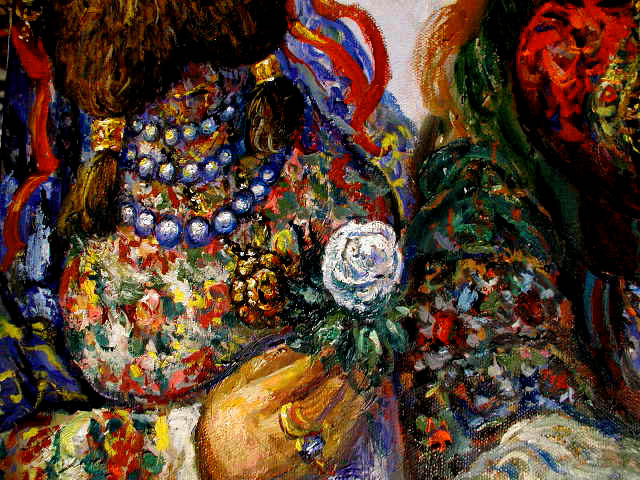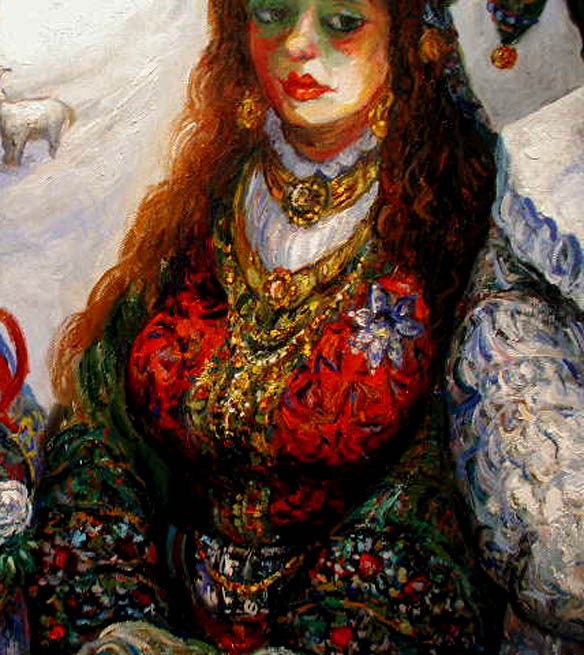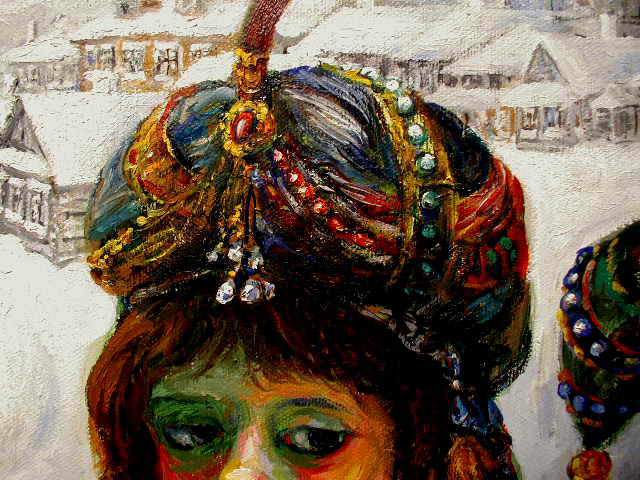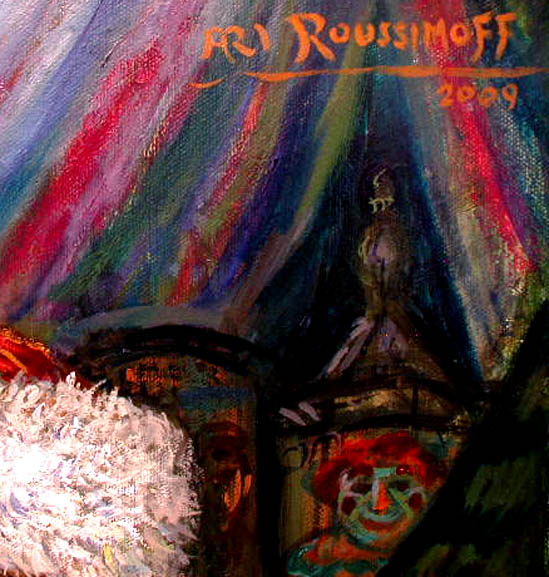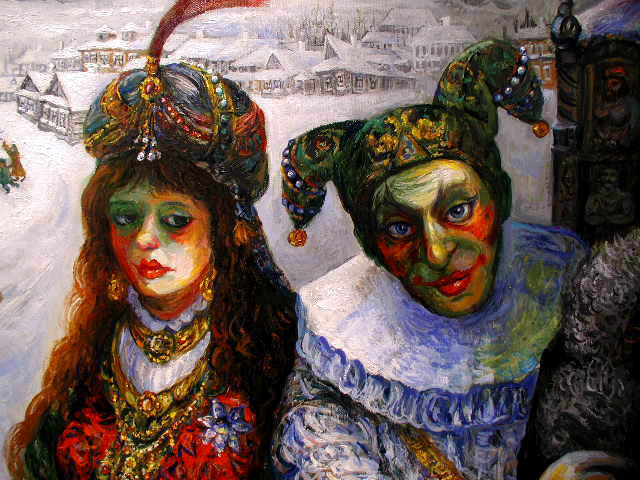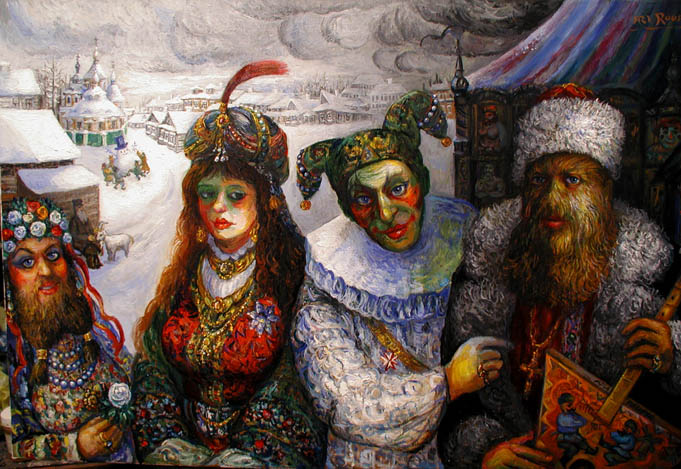 "ONCE UPON A TIME IN RUSSIA"
Oil on Canvas by Ari Roussimoff