A Wonderful, Very Colorful and Lyrical Folk Scene of Old  A Lyrical Vision from Old-Time Russia, A Beautiful Fairy Tale-Like Composition
"MAKING A GOOD POINT"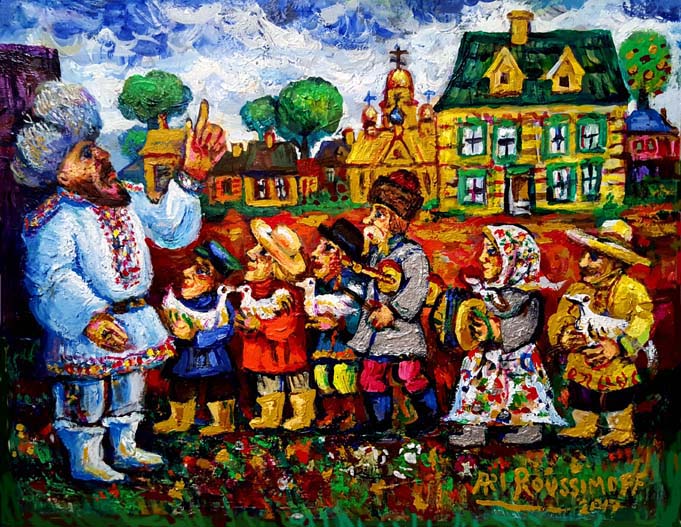 VIVID COLOR, RICHLY TEXTURED!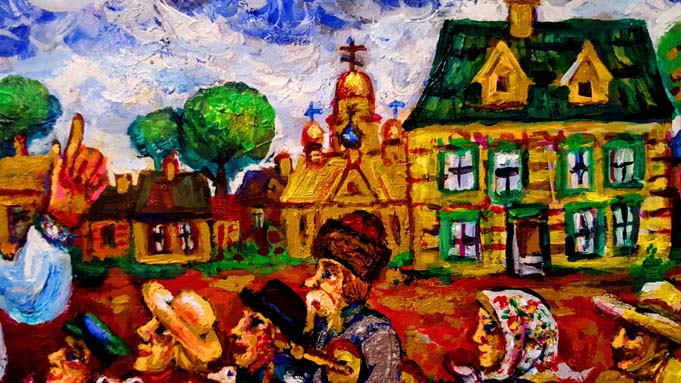 RUSTIC SCENE WITH AMUSED PEASANTS!
HE CERTAINLY IS SAYING SOMETHING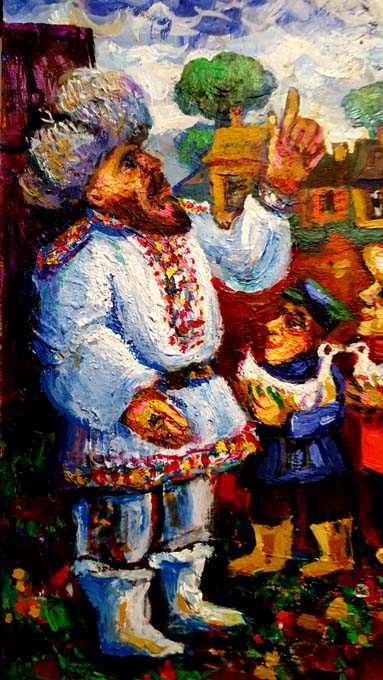 WITH BIRDS AND MUSICAL INSTRUMENTS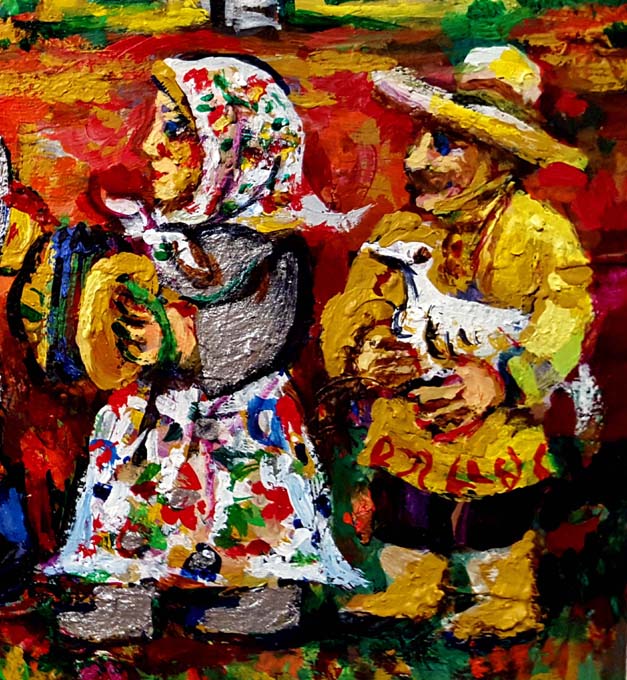 A JOYOUS MAGICAL COMPOSITION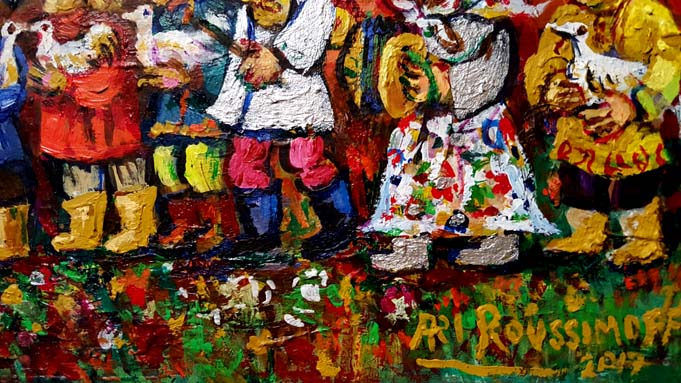 "MAKING A GOOD POINT"
2017 Acrylic on Panel 10 x 8
"MAKING A GOOD POINT" is a Wonderful and Authentic Signed and Dated Acrylic on Panel Painting measuring 10 x 8 inches. Painted in the year 2017, this is a Magical Gem by International Artist Ari Roussimoff. It is painted in rich, vivid colors with thick, vigorous brushwork that beautifully conveys the rustic flavor of peasant life in old-time Czarist Russia. At front stands a man trying to make a point to his very colorful group of friends. Holding a variety of birds and musical instruments, they listen carefully. This is a fairy tale-like vision. A lovable fable open to interpretation. The painting will speak to viewers in their own language. There is a strong love of folk culture and natural whimsy here. Roussimoff's work is especially beloved for his interpretations of Russian, Ukrainian and Jewish Eastern European folk life.This little painting is a joy to behold! A perfect addition to any quality collection of fine art or Russian and Slavic culture.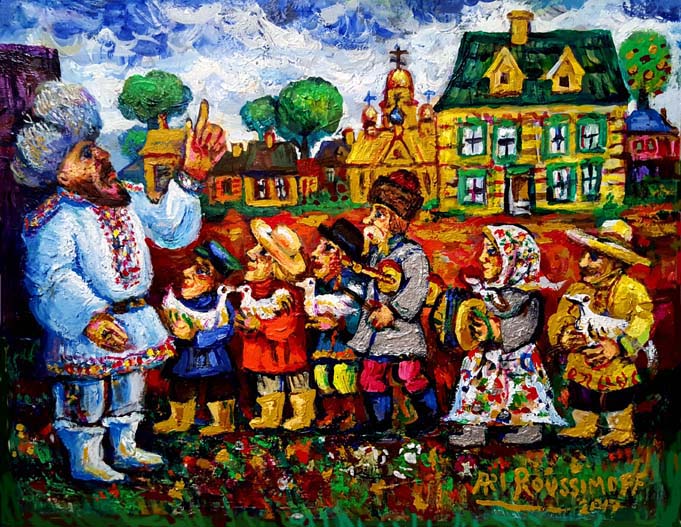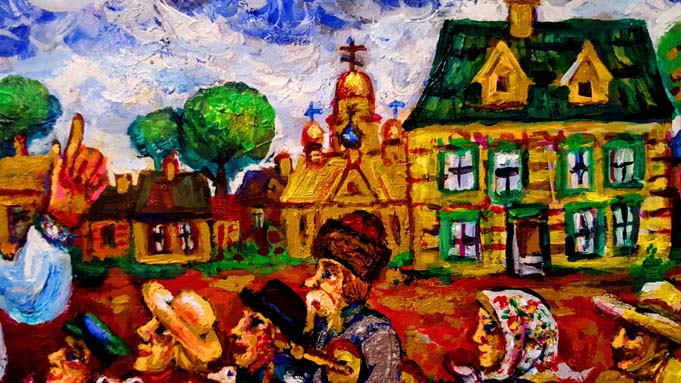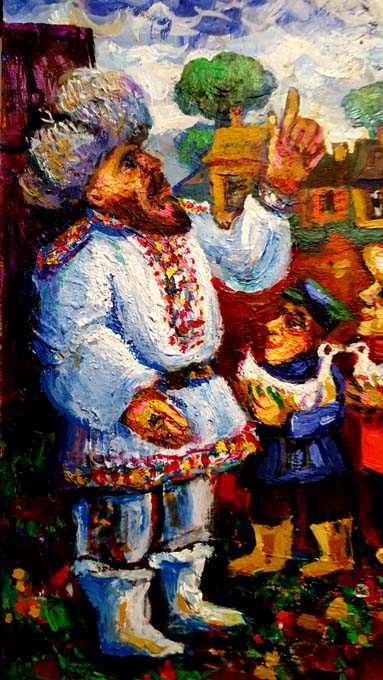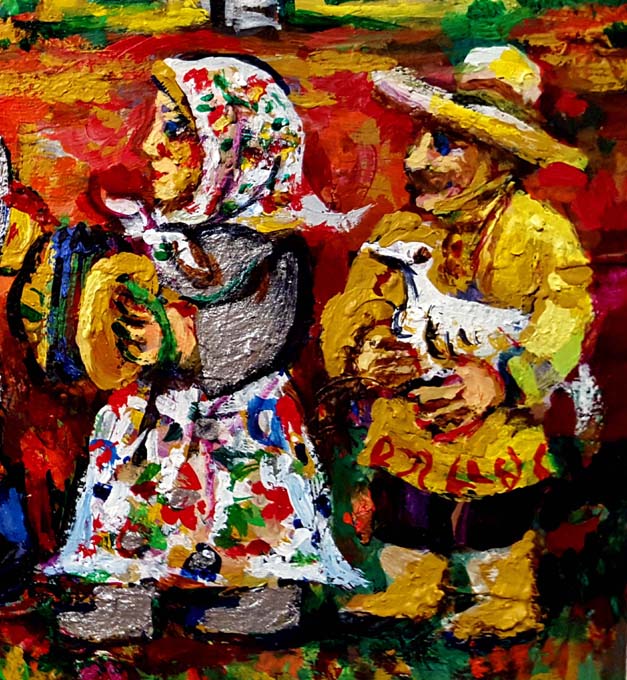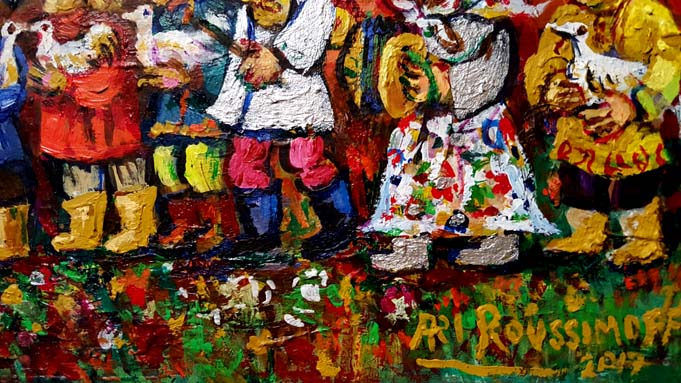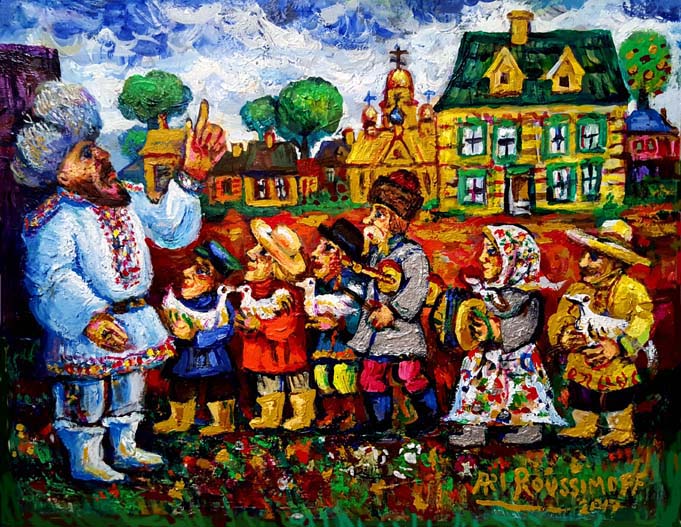 "MAKING A GOOD POINT"
2017 Acrylic on Panel 10 x 8