UNIQUE MYSTIC ARTWORK BY INTERNATIONAL ARTIST!
Mysticism and Magic. Presenting a Large Size Original Surrealist-Metaphysical Fantasy Painting by World Famous Russian-European Painter and Film Director Ari Roussimoff
"MAGICAL MYSTIC WIZARD WITH BALLOONS"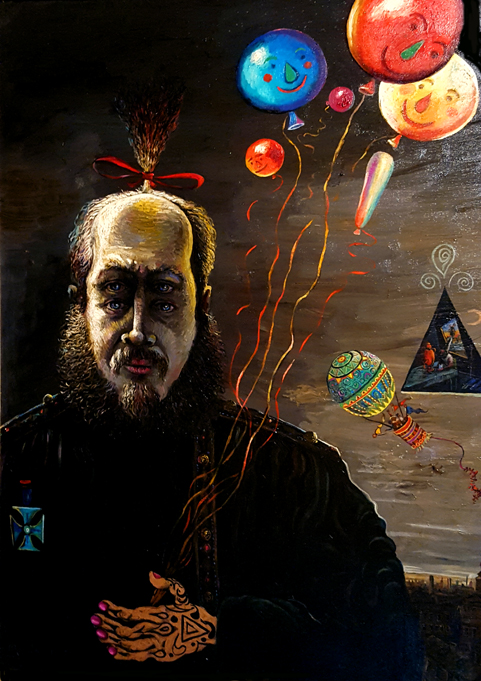 FOUR HAPPY BALLOONS, HIGH ABOVE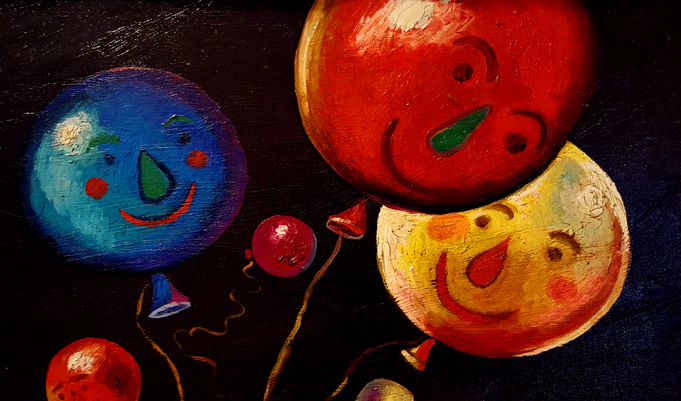 FOUR EYES, A SPIRITUAL VISIONARY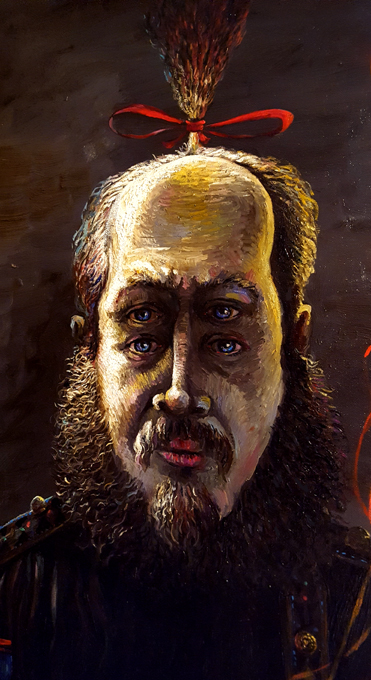 FLIGHT OF CONCIOUSNES, SPIRIT, SOUL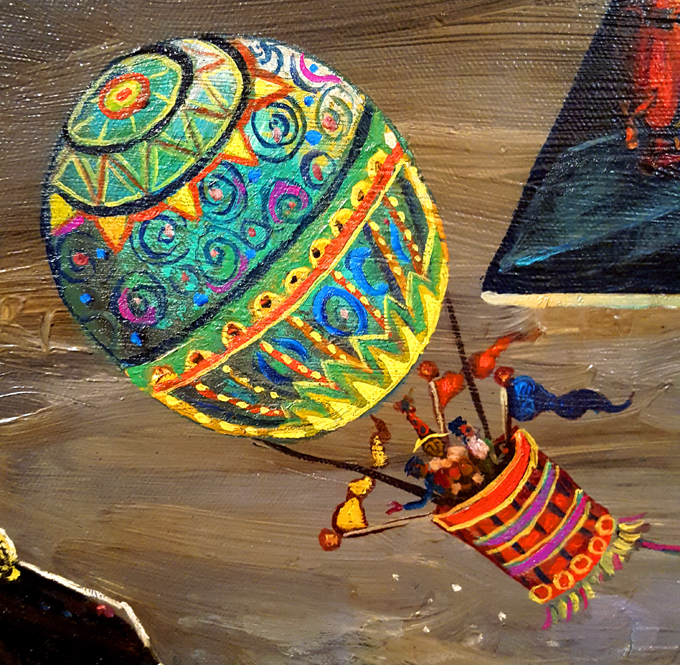 A GOLD HAND, MYSTIC MAGIC SYMBOLS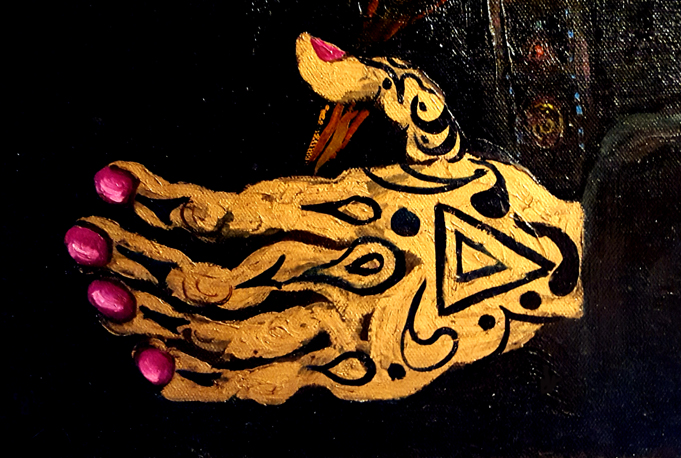 THE BIG CITY, STILL SOUND ASLEEP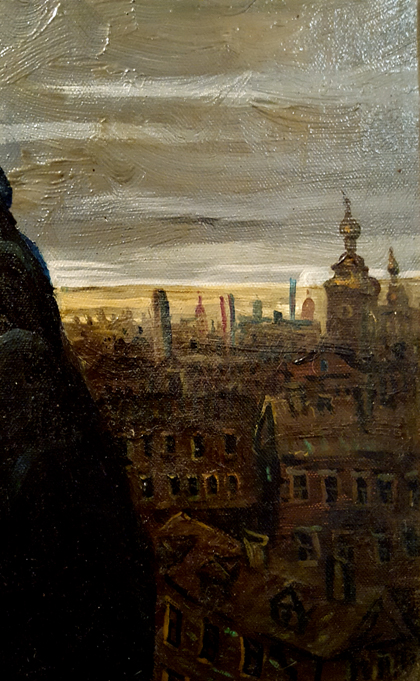 TRIANGLE, ENTRY TO OTHER DIMEMSIONS
"MAGICAL MYSTIC WIZARD WITH BALLOONS"
1984 Oil on Canvas 30 x 40 inches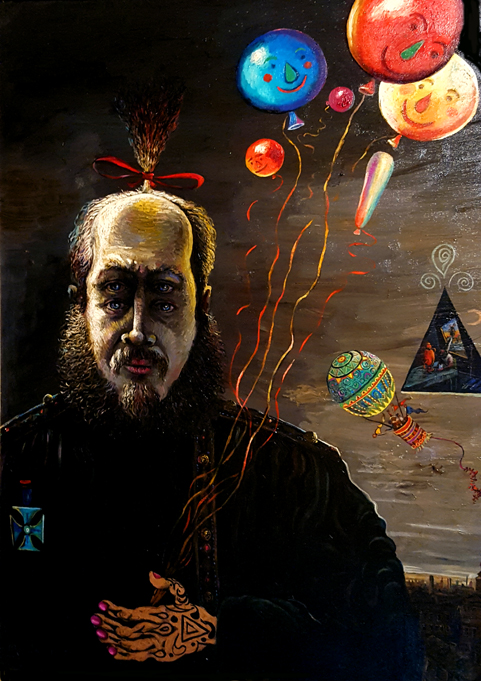 Here is one of International Artist Ari Roussimoff's most hypnotic metaphysical compositions. A fantastical Surreal vision, "MAGICAL MYSTIC WIZARD WITH BALLOONS" is a beautiful original oil painting by Ari Roussimoff from 1984. It deals with the inner human spirit and one's search for a realization of spirituality. There are many colorful and curious elements here. The gold hand with mystical tattoo like designs, the circus sideshow-esque top-knot with bow, the military medal, double set of eyes, the sleeping city and the various balloons make for a picturesque and thought provoking artwork. Like classic Surrealism, this painting will probably be interpreted in many individual ways, depending on viewer. "MAGICAL MYSTIC WIZARD WITH BALLOONS" is an Authentic Signed and Dated Ari Roussimoff Oil on Canvas Painting, measuring 30 x 40 inches and dating to 1984. Buyer will receive a certificate of authenticity. This painting is exceptional! A perfect addition to any quality collection of fine art. Shipping is $75.00 in USA. Payment is expected within 5 days of auction close. International bidders should first contact us to find out about exact charges and conditions. Thank You.
Here is a Great Opportunity to bid on and own this Colorful Original Painting by World-Class Artist Ari Roussimoff. Paintings by Roussimoff are being purchased by art collectors the world over. Works such as this one bring joy to any home.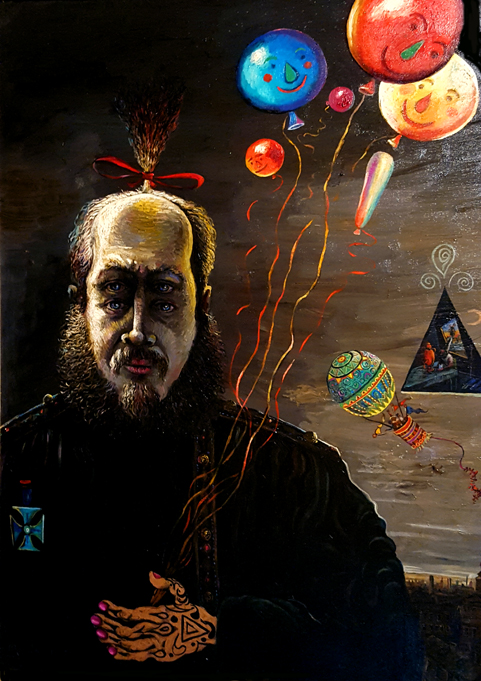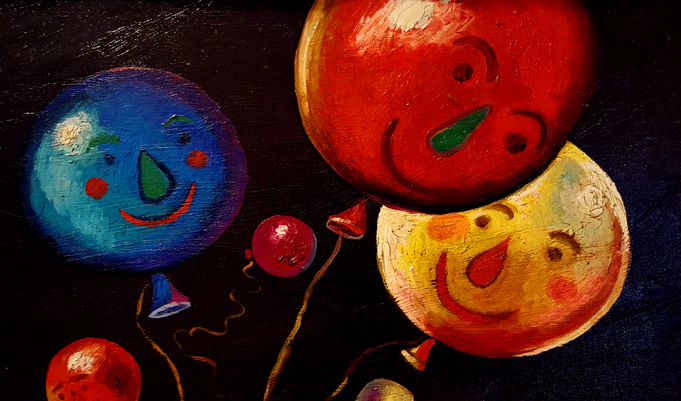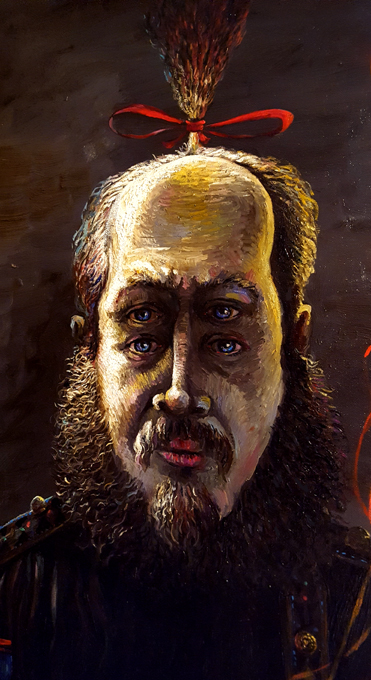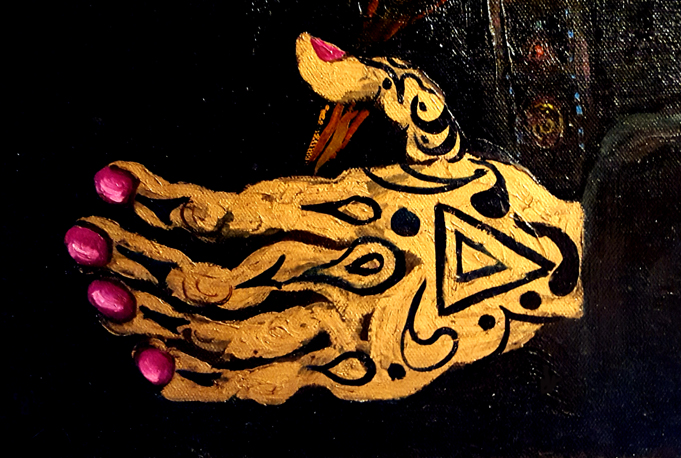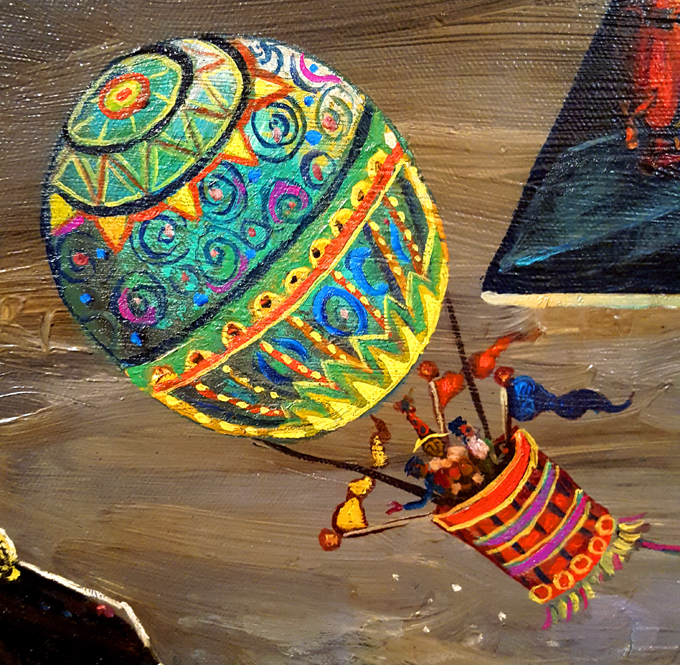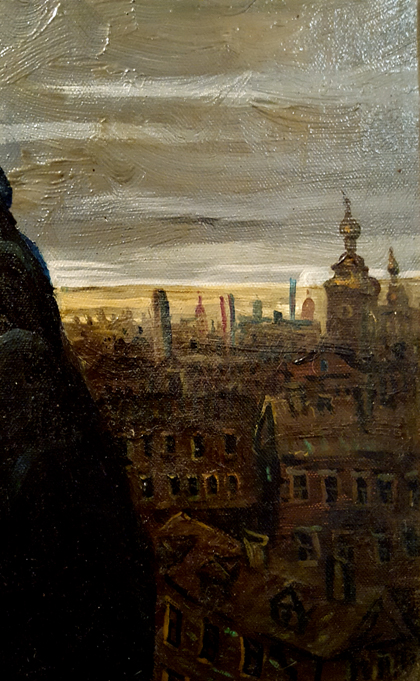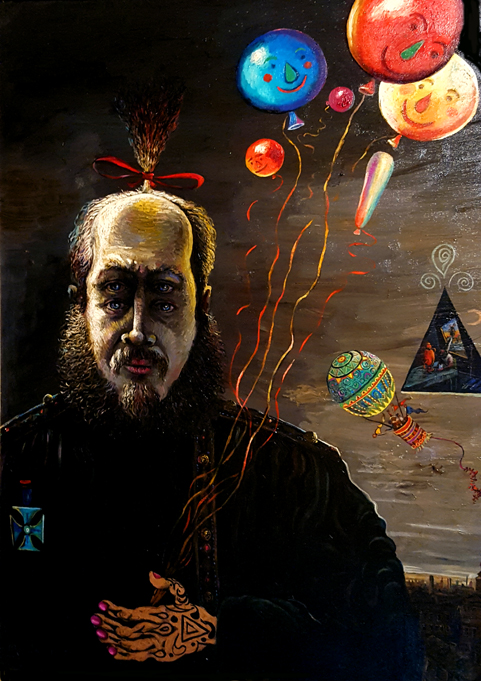 "MAGICAL MYSTIC WIZARD WITH BALLOONS"
1984 Oil on Canvas 30 x 40 inches