A Satirical Expressionist Style Artwork
"AMIDST THE MADDENING CROWD"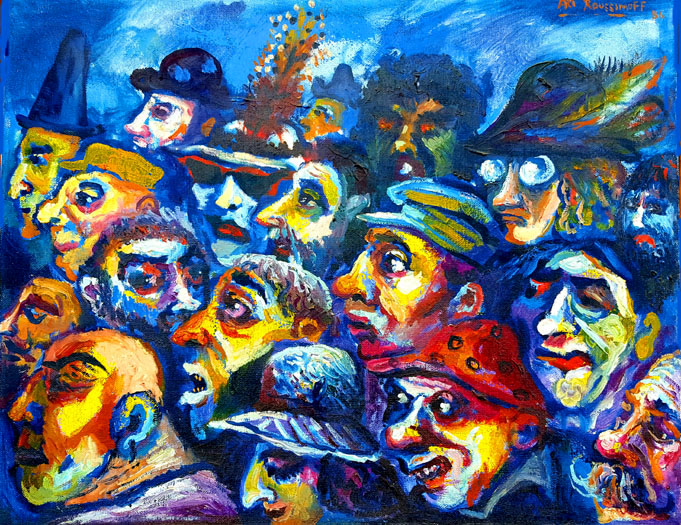 CAN WE TAKE COMFORT IN THEIR DECISIONS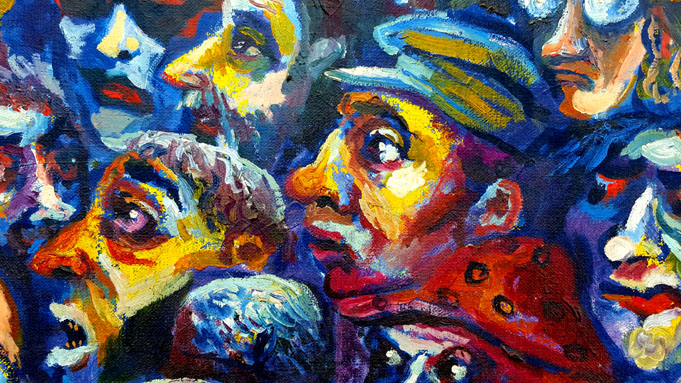 WHAT ARE THE SPECTATORS SEEING!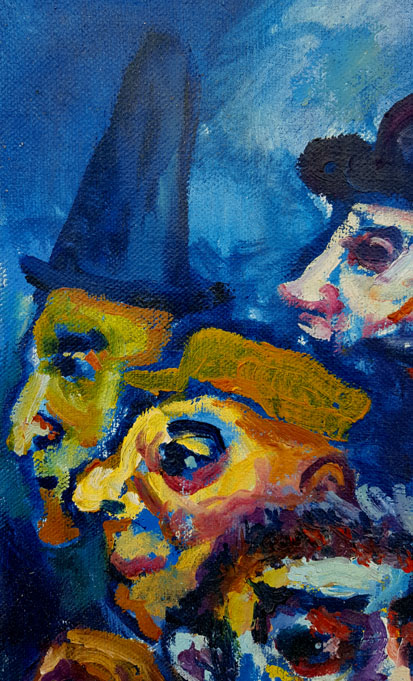 VIGOROUS BRUSHWORK & COLORS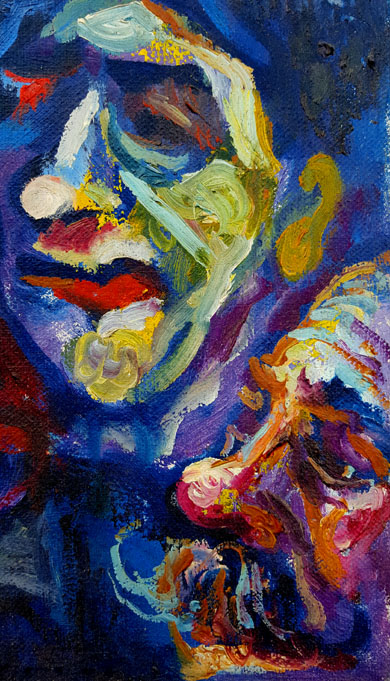 LADY WITH A FINE STYLISH HAT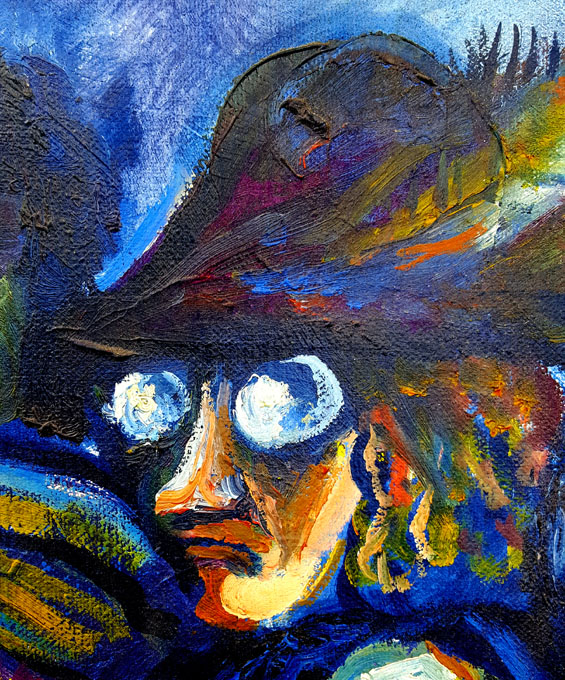 AMUSING AND ODD CHARACTERS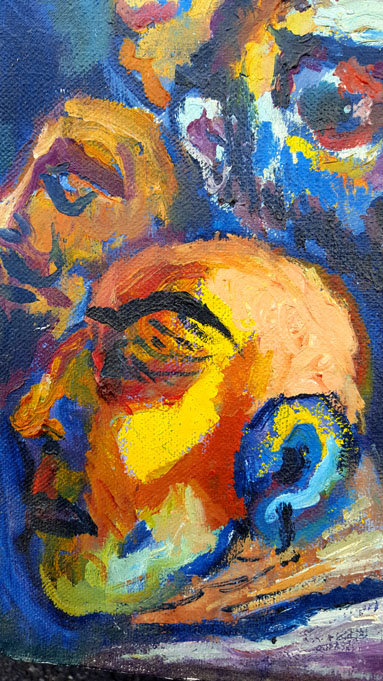 A POSSIBLE WOLF MAN AMONG THEM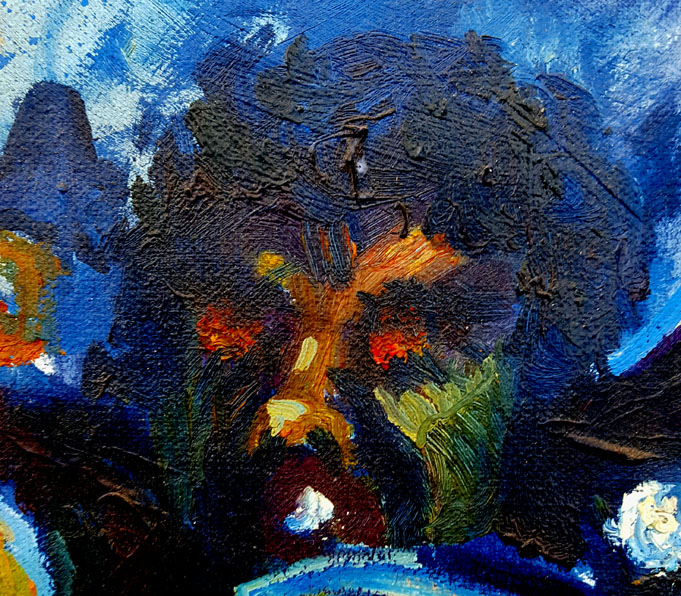 NOTHING UNUSUAL ABOUT THIS GROUP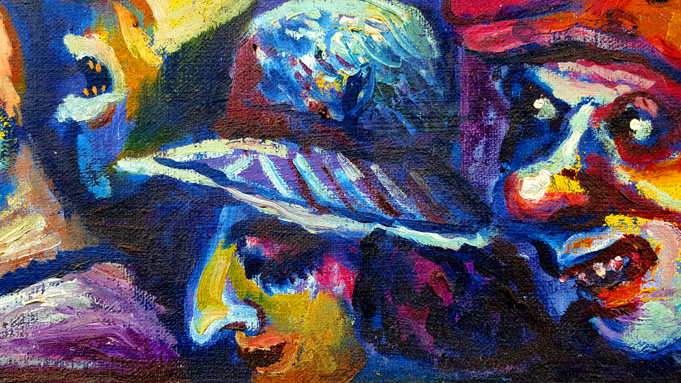 INTERESTING VIEW OF NORMALCY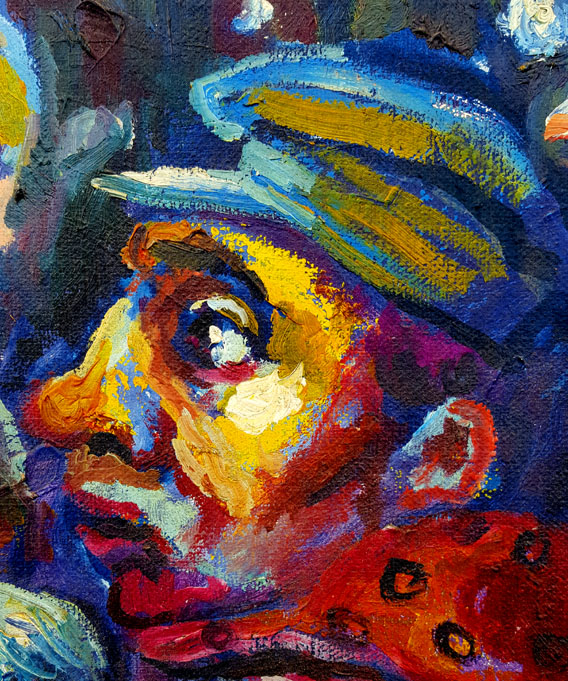 "AMIDST THE MADDENING CROWD"
1986 Oil on Canvas 16 x 20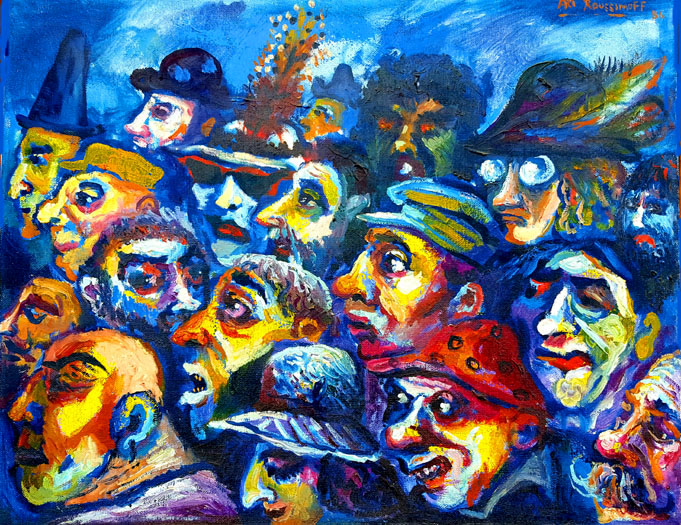 "AMIDST THE MADDENING CROWD" is an earlier satirical Expressionist style Artwork by Noted International Artist Ari Roussimoff. It is an Authentic Signed and Dated Oil on Canvas measuring 16 x 20 inches from 1986. Painted with bold brushwork and intense colors, the artist captures the wild nature of an anonymous crowd of spectators. These citizens could be looking at virtually anything. This is a work from a short period in Roussimoff's artistic life where he ventured into the territory of social commentary.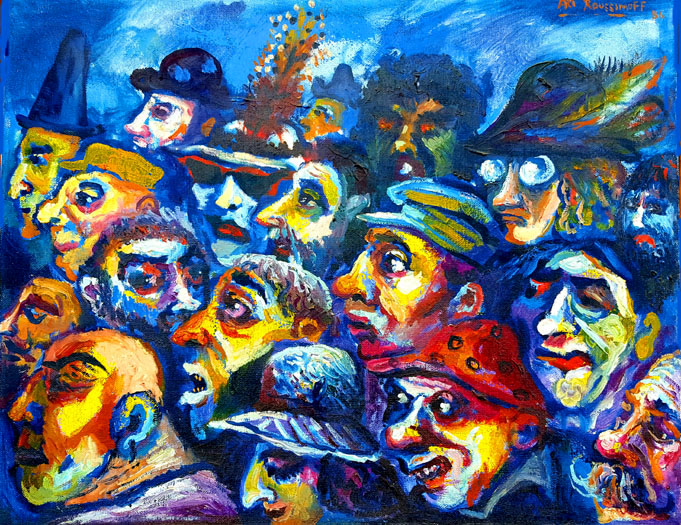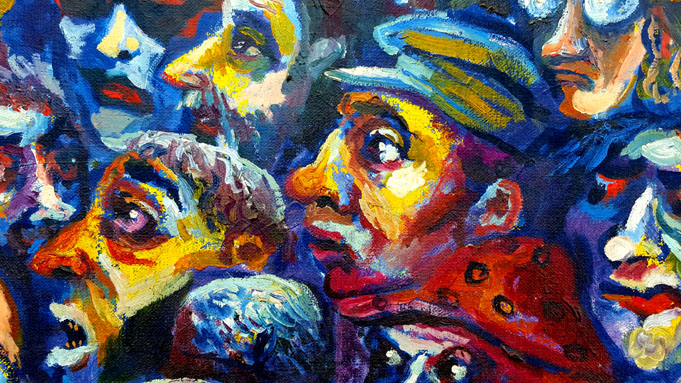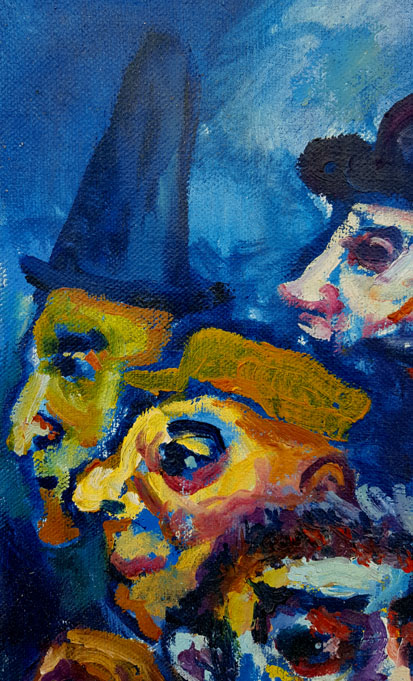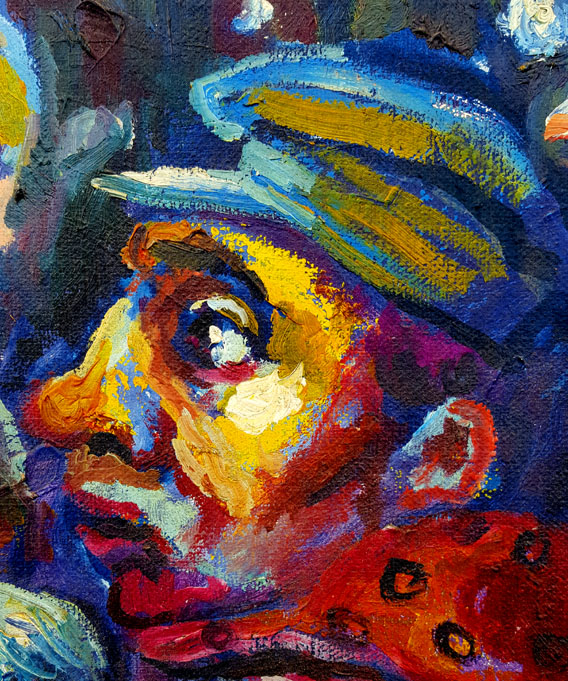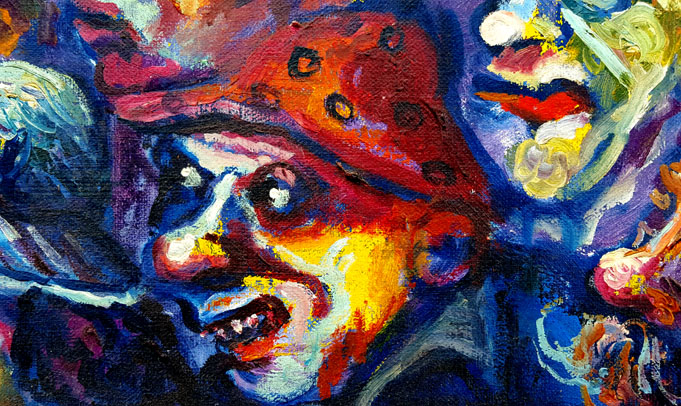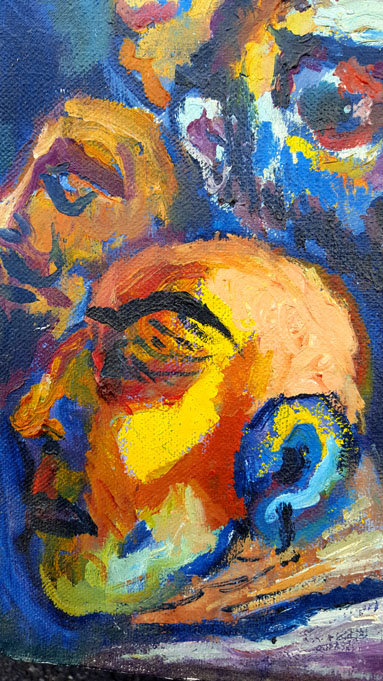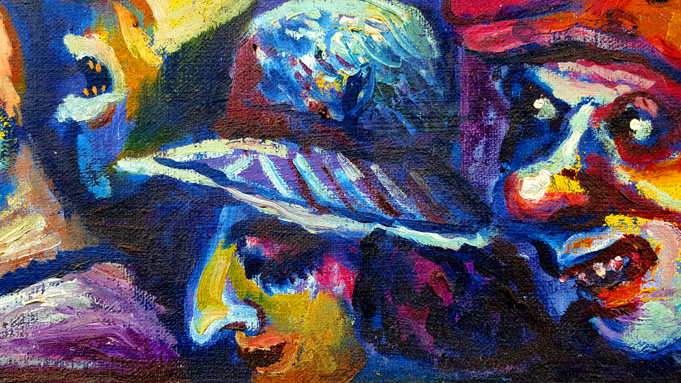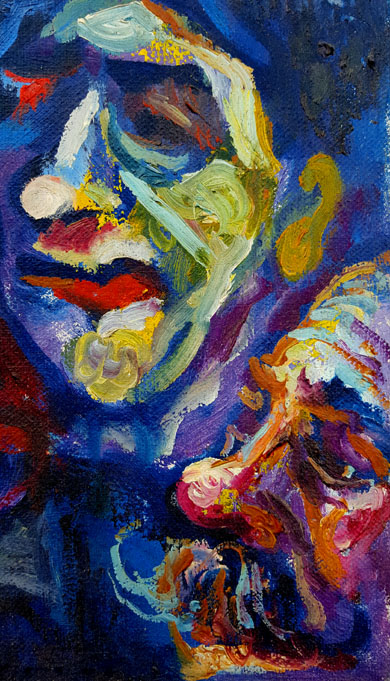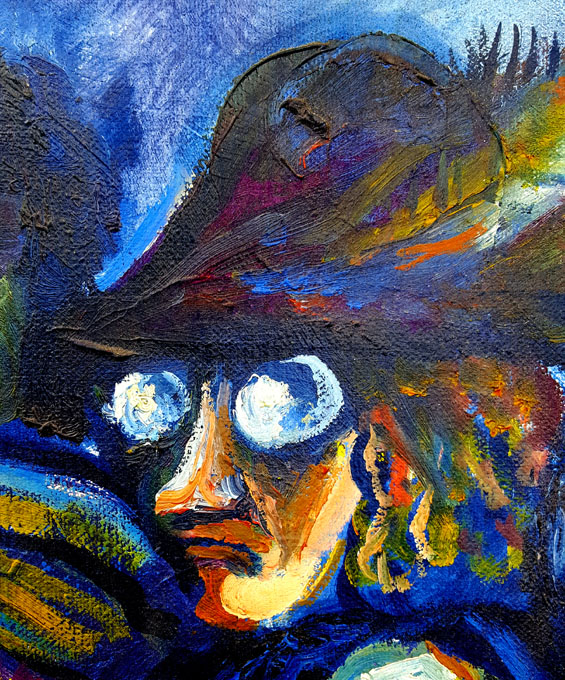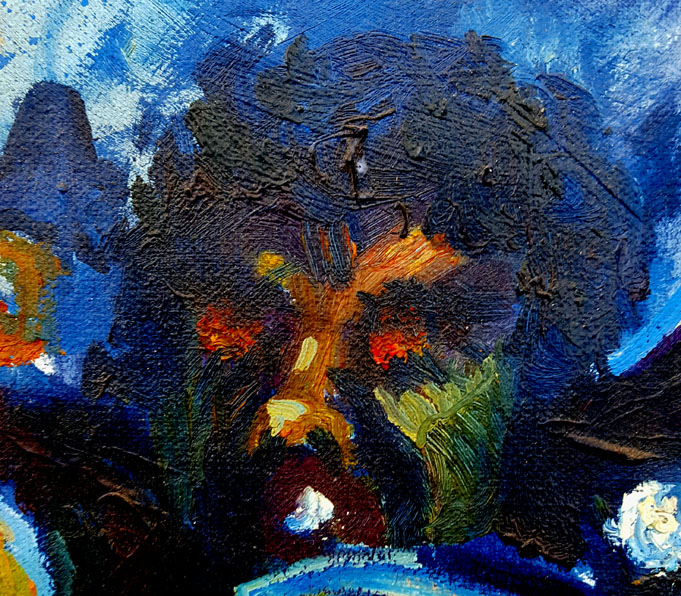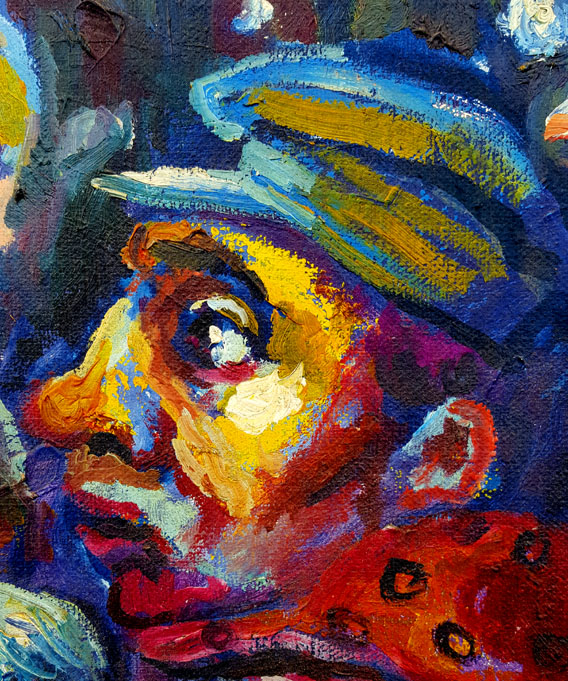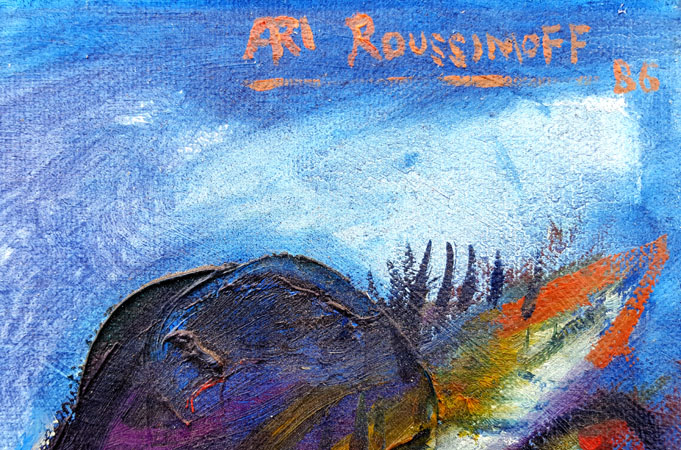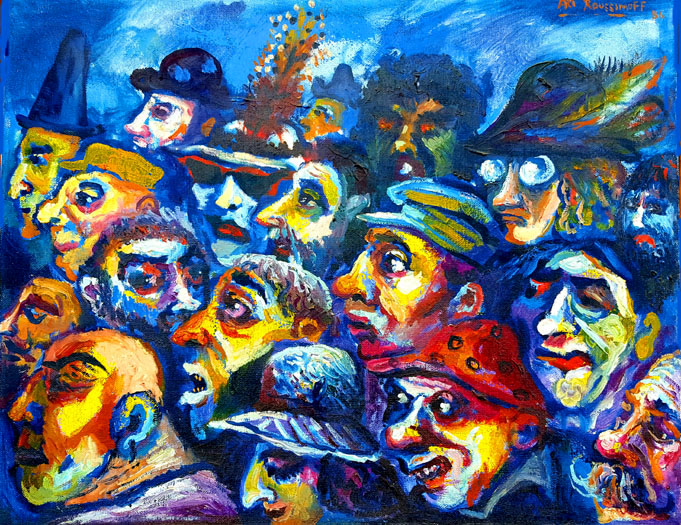 "AMIDST THE MADDENING CROWD"
1986 Oil on Panel 16 x 20