TWO PEOPLE THAT ARE ONE WITH NATURE AND THE LAND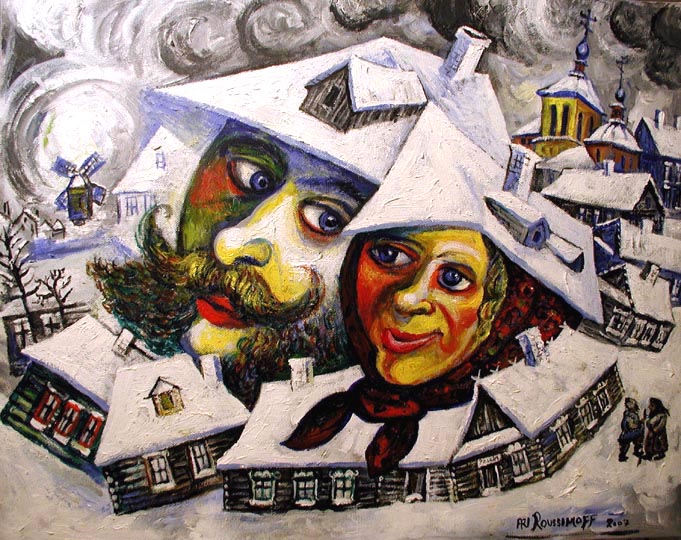 FAIRY TALE VISION OF TRUE LOVE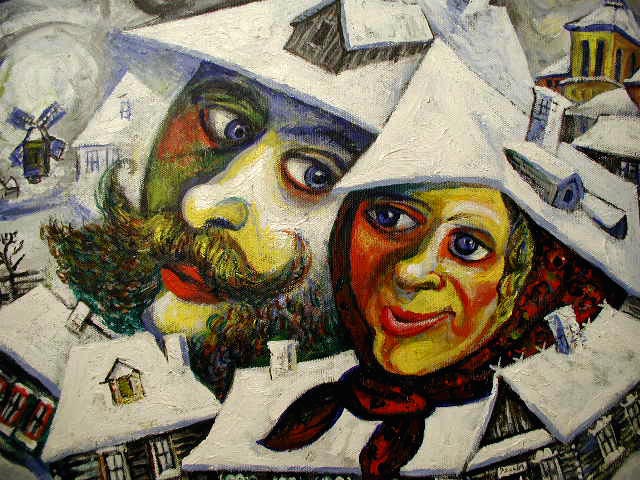 THE ETERNAL VILLAGE UNDER SNOW!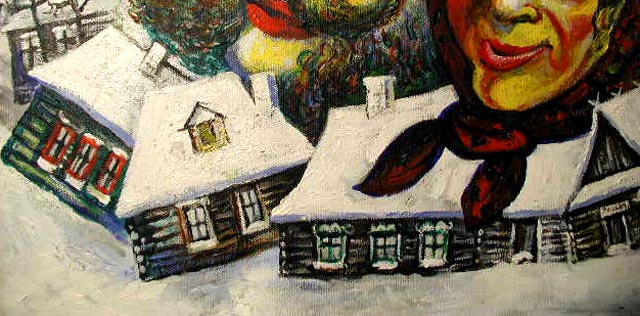 MAMA CERTAINLY IS A HAPPY LADY!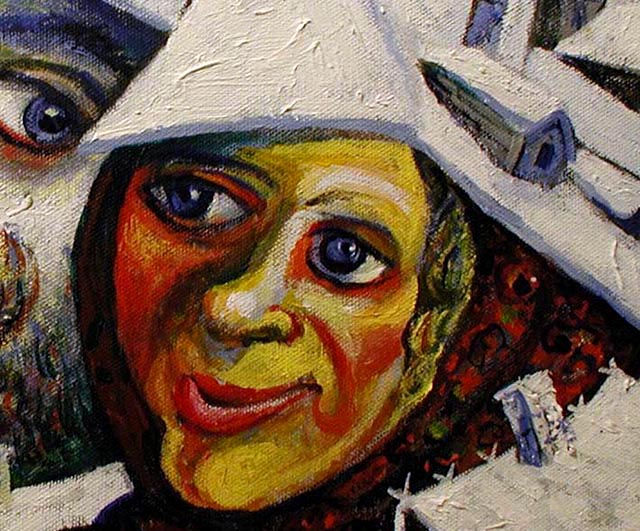 IF EVER A ROMANTIC COUPLE THERE WAS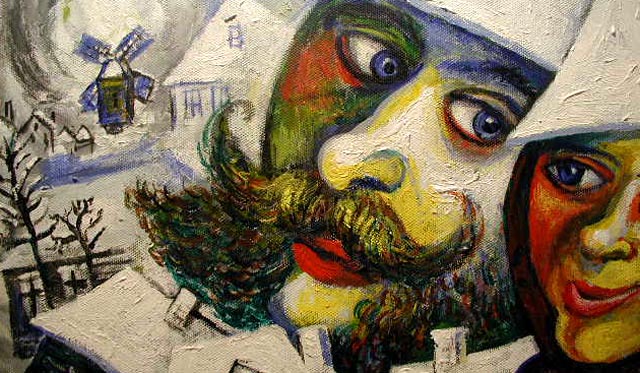 BEAUTIFUL COLORS OF WINTER SEASON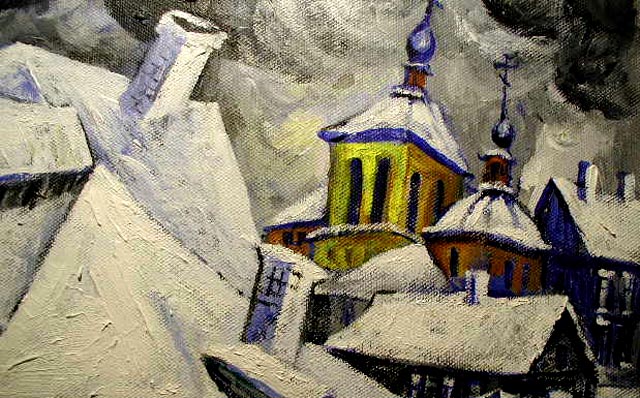 SECURITY: A ROOF OVER THEIR HEADS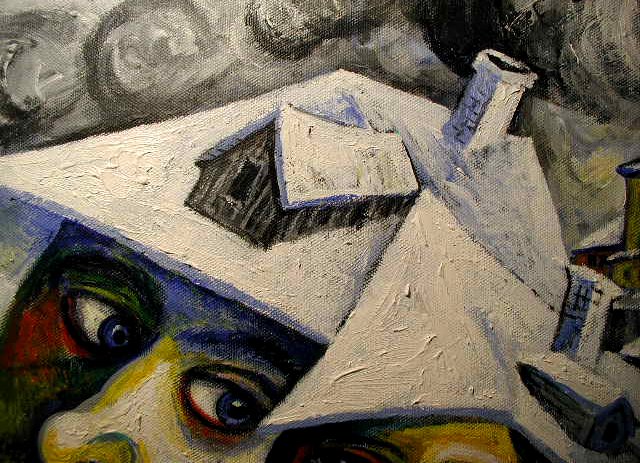 <
"LOVE RUSSIAN STYLE"
2007 Acrylic on Canvas 16 x 20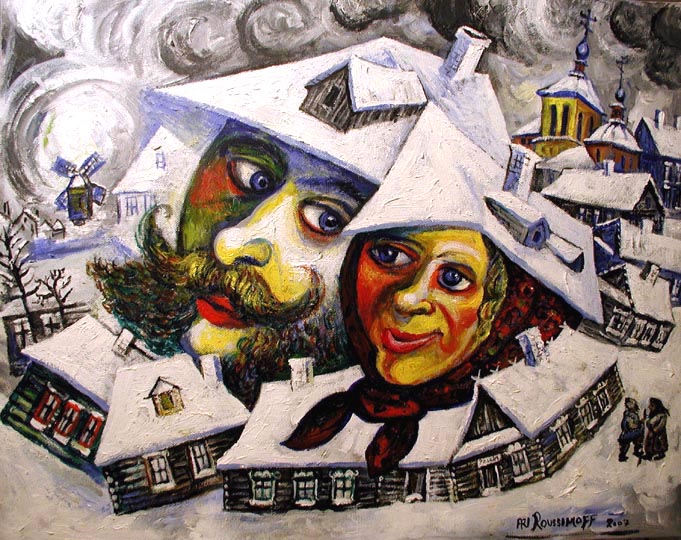 This painting is absolutely charming. Beautifully painted by noted international artist Ari Roussimoff in a style that combines elements of Cubism with folk art, this is a wonderful portrait of everlasting love. A nostalgic image of  snow covered villages of old Czarist Russia is not merely a background setting. It is a genuine part of the lives of these two lovers. This romantic couple gaze at each other lovingly. The artist has beautifully captured their devotion. He paints them as they are. Two people that are one with nature and the land. "LOVE RUSSIAN STYLE" is an Authentic Signed and Dated Ari Roussimoff Acrylic on Canvas Painting, measuring 16 x 20 inches and dating from 2007. Shipping is $65.00 in USA. Buyer will receive a certificate of authenticity.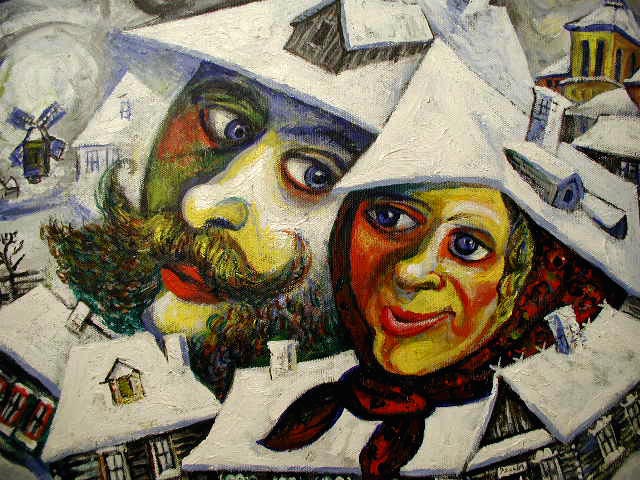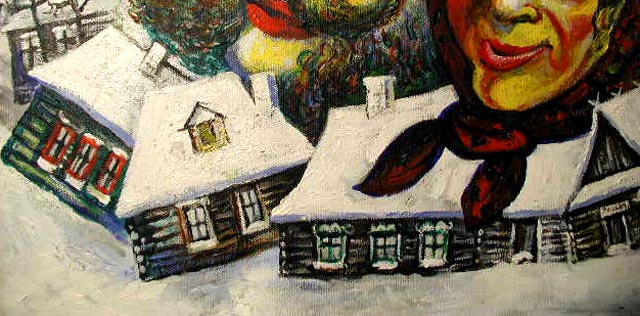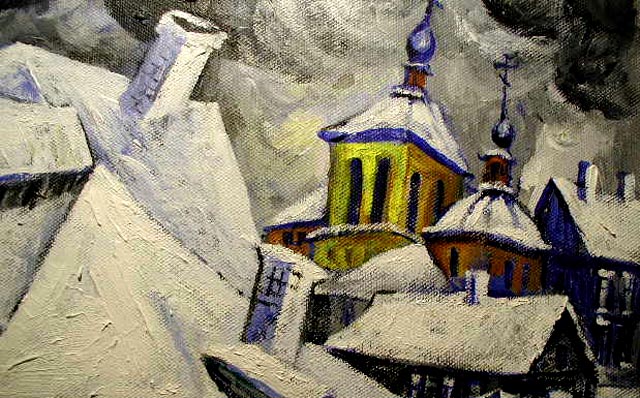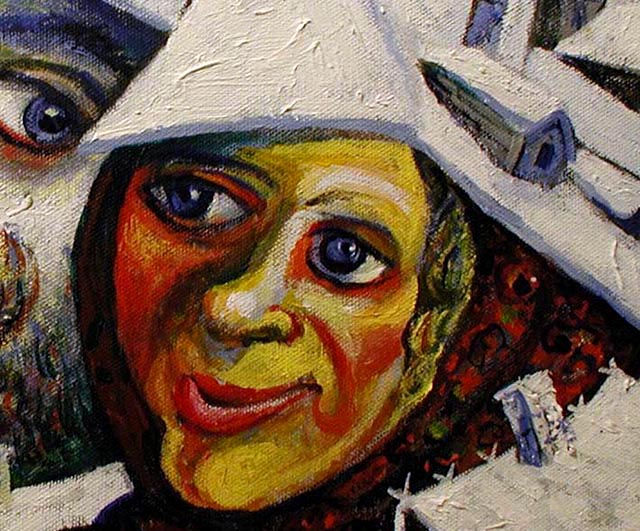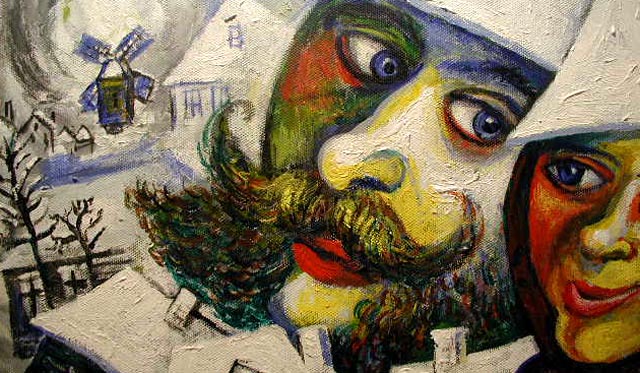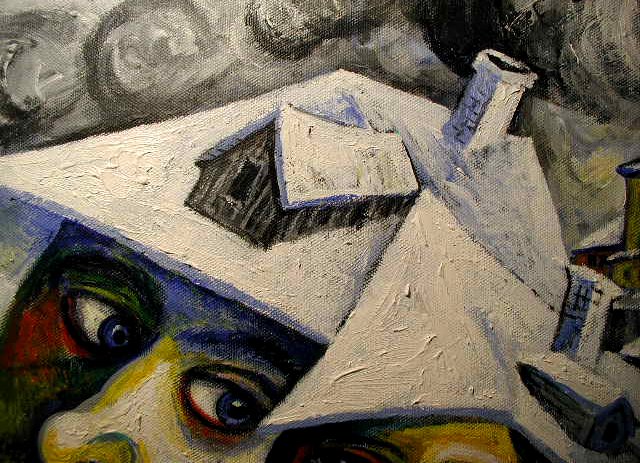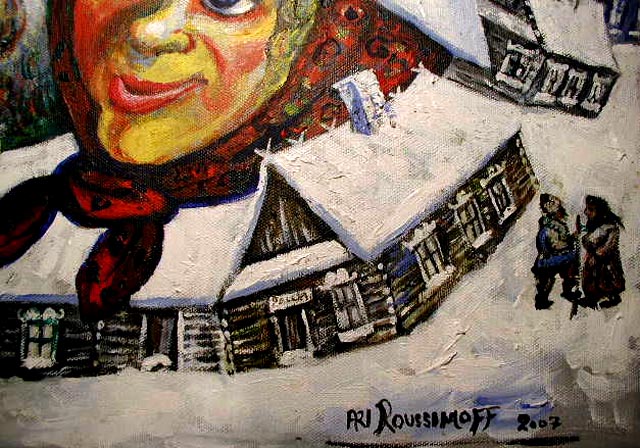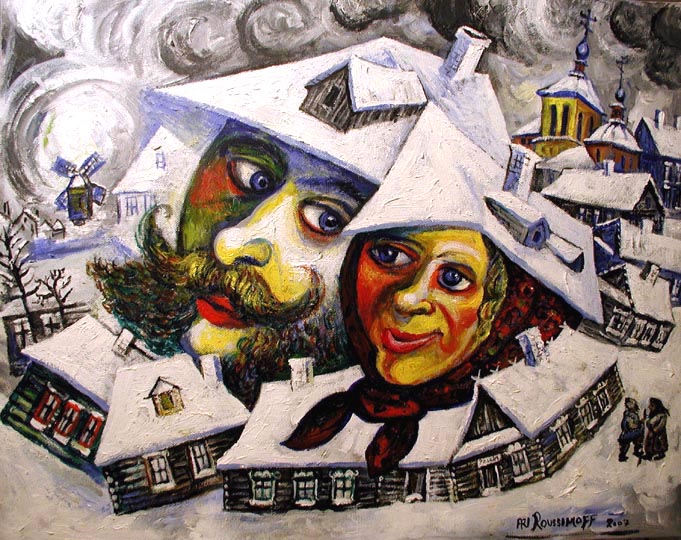 "LOVE RUSSIAN STYLE"
2007 Acrylic on Canvas 16 x 20