A Beautiful Inspirational Painting Depicting a Scene from a Wonderful Contemporary Fairytale Story. 
FAIRYTALE: THE LAUGHING TREE AND KING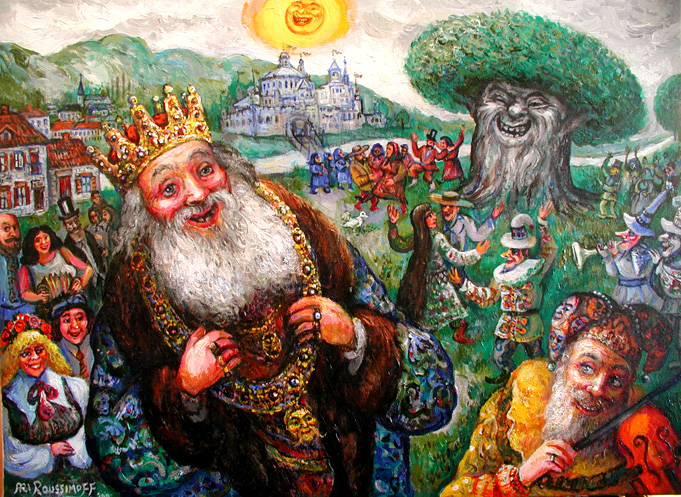 GREAT MEANINGFULNESS FOR YOUNG AND OLD
THE TREE LAUGHS WITH A LOVE FOR LIFE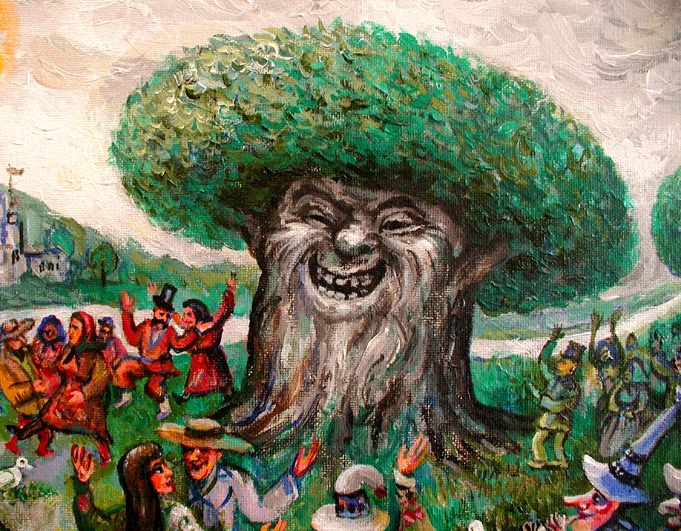 THE GREAT KING MERILLY JOINS IN THE LAUGHTER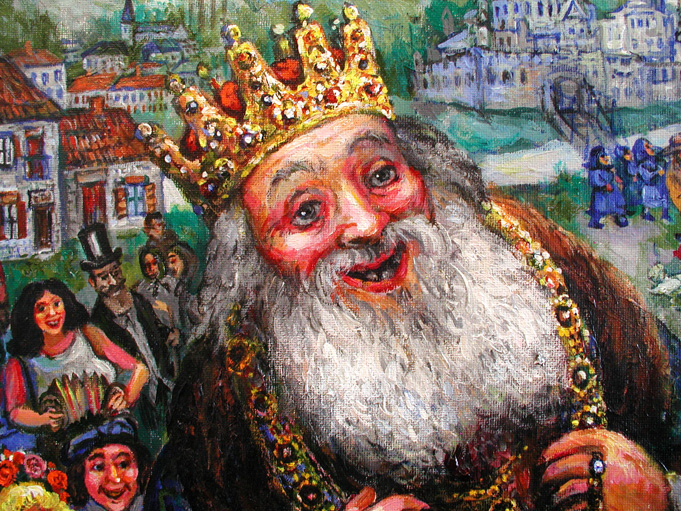 THE TOWNFOLK DANCE AND CELEBRATE WITH JOY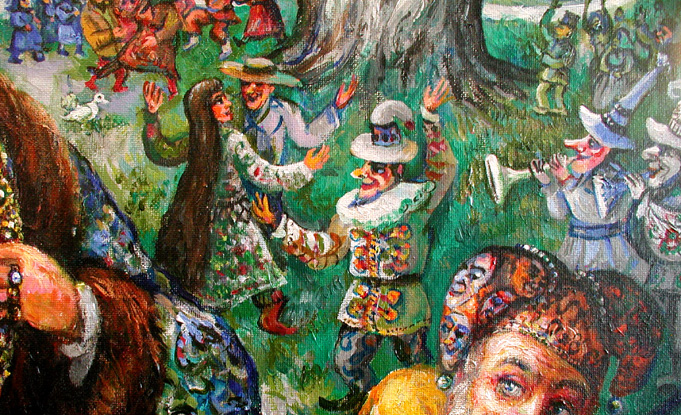 THE JESTER FIDDLES A TUNE OF HAPPINESS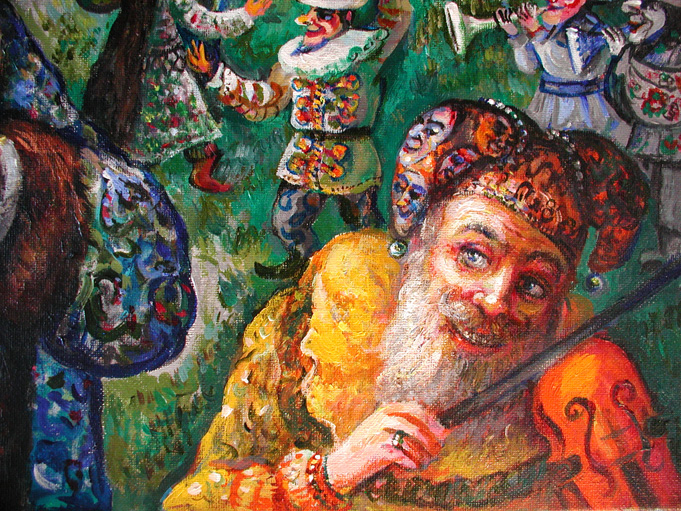 EVEN THE SUN IS PART OF THE MERRIMENT

ART FROM A MODERN FAIRYTALE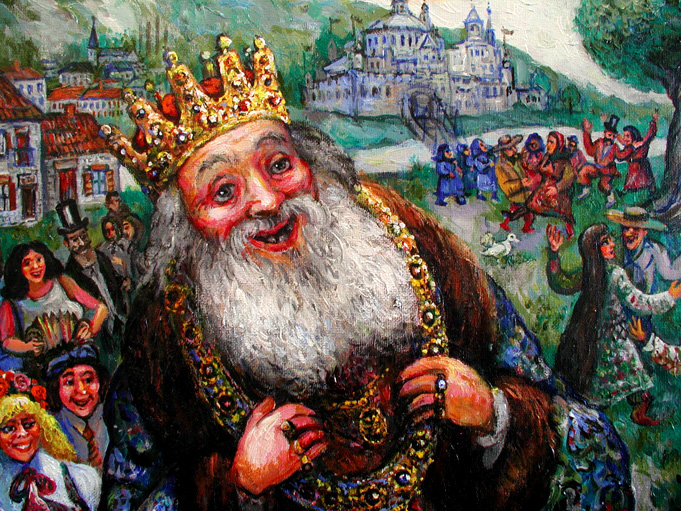 A WONDROUS ARTWORK THAT BRINGS JOY
IT TRANSPORTS ONE TO A GREAT WORLD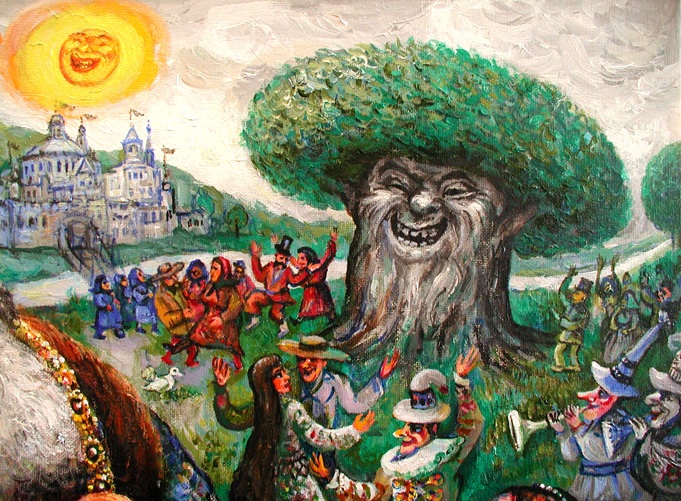 FAIRYTALE: THE LAUGHING TREE AND KING
2011 Acrylic on Canvas 18 x 24 inches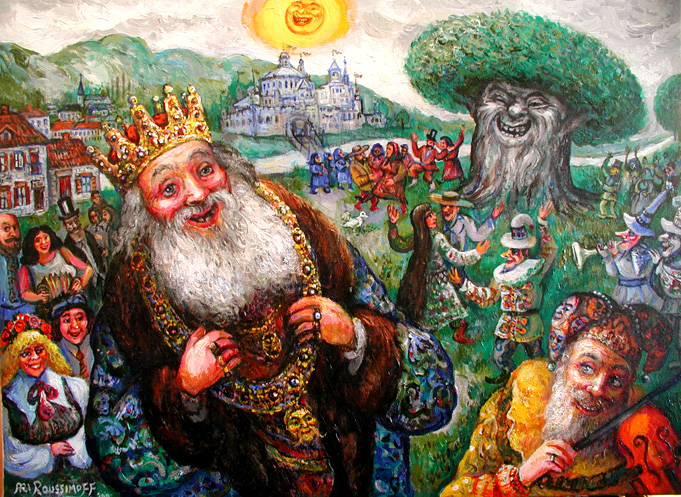 Laughing Tree, King, Court Jester, townsfolk and a traditional Medieval castle. Noted artist Ari Roussimoff created this wonderful and joy-filled painting as part of a series to illustrate "The Laughing Tree", a modern day fairytale in the true classic tradition written by author V. Forlander. Here we present a very evocative and alluring painting. Like the story itself, the painting with its vivid depiction of love for life, has the power to inspire both young and old. It is a fine and poetic work with lovely colors inspired by French Impressionism. Roussimoff presents us with a beautiful scene that can transport one to fine world of truth, love and justice. "FAIRYTALE: THE LAUGHING TREE AND KING" is an Authentic Signed and Dated Ari Roussimoff Acrylic on Canvas Painting, measuring 18 x 24 inches and dating from 2011. Buyer will receive a certificate of authenticity.
FAIRYTALE: THE LAUGHING TREE AND KING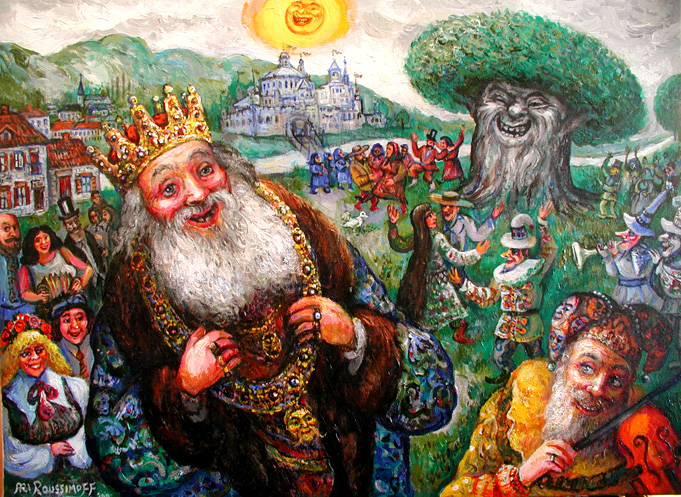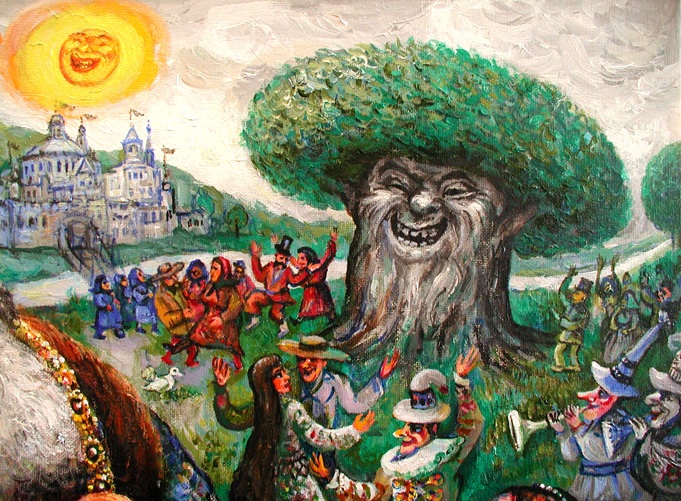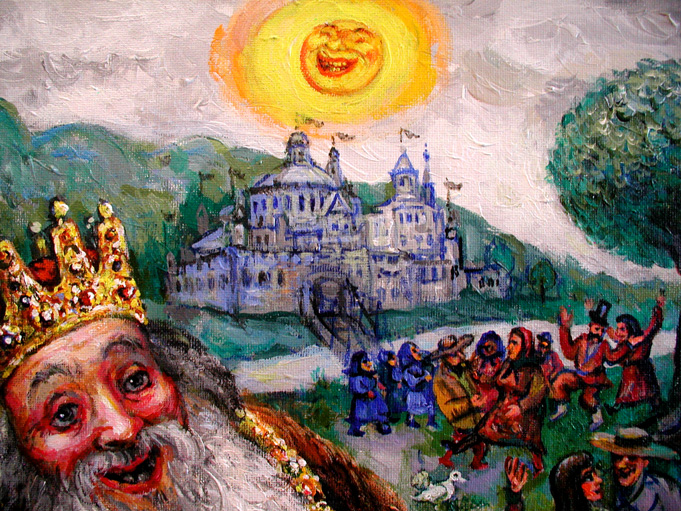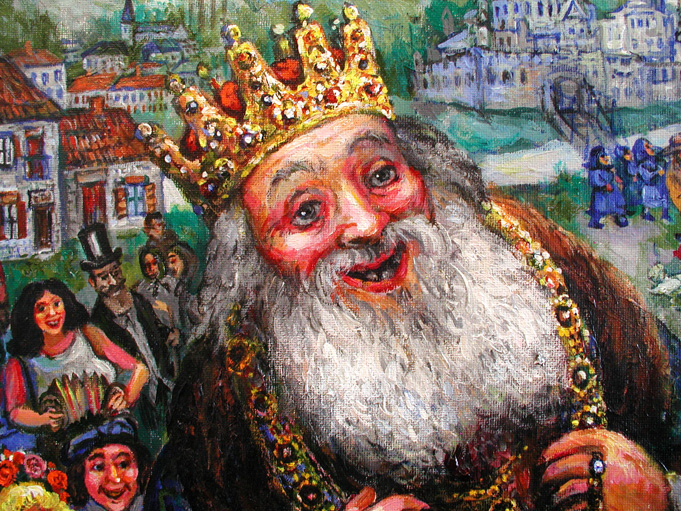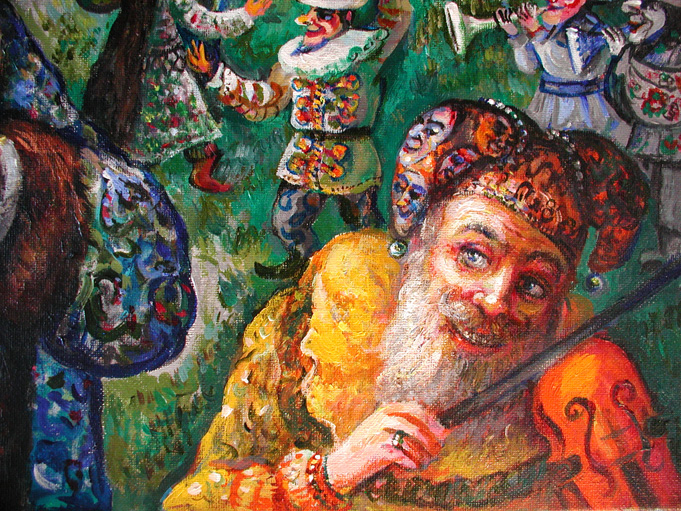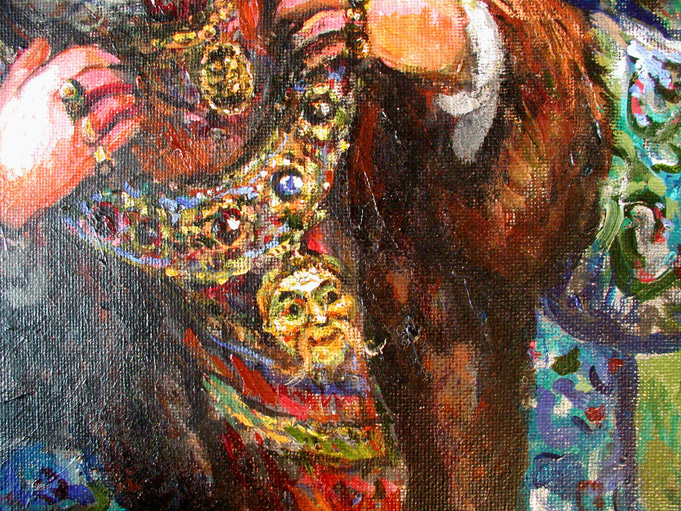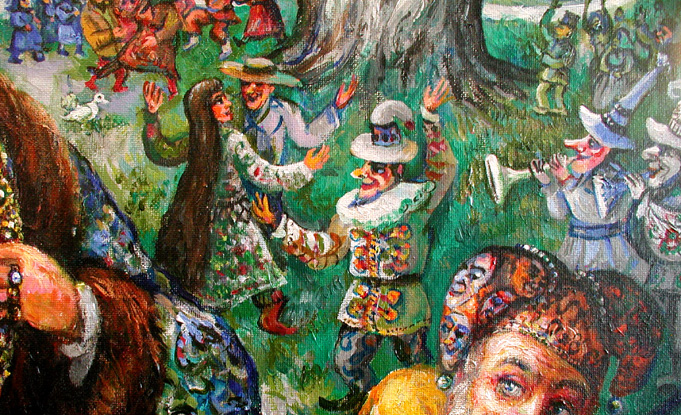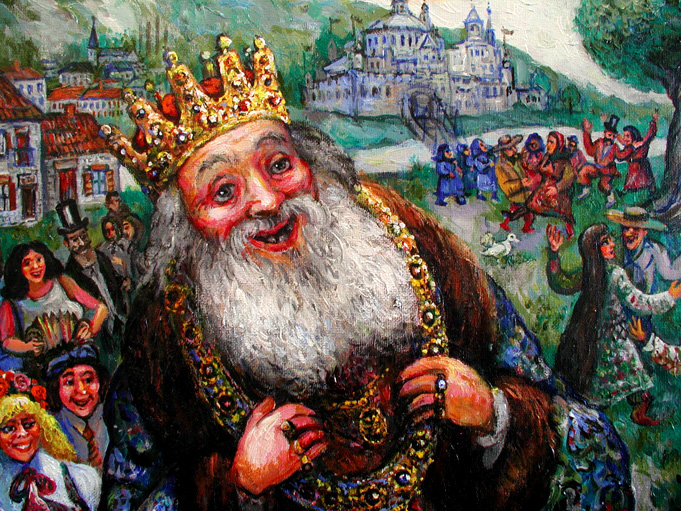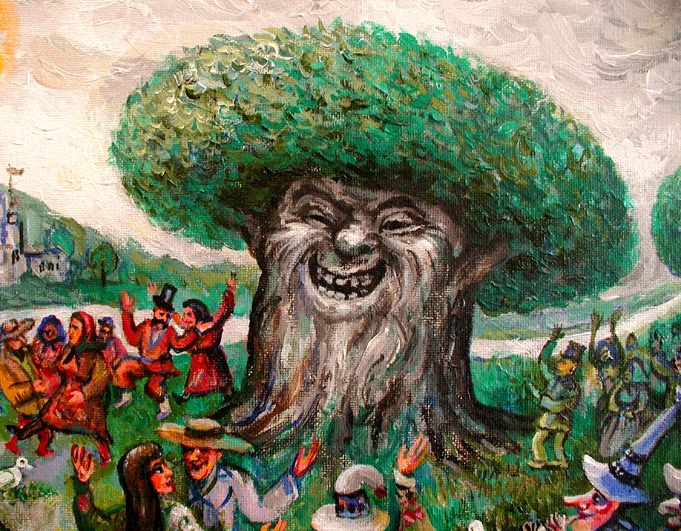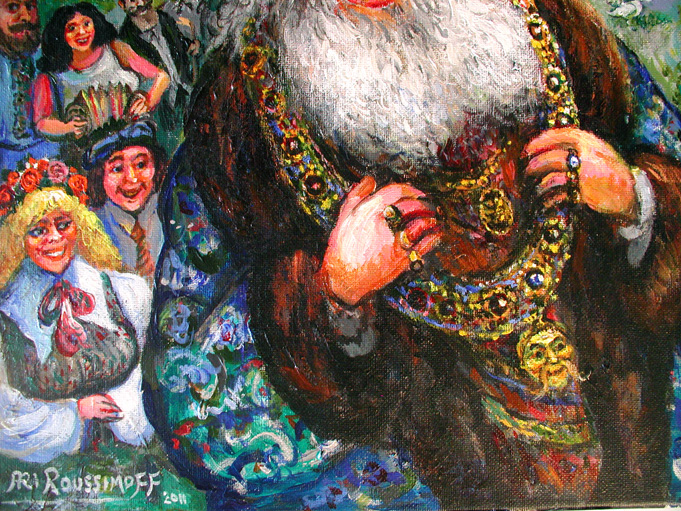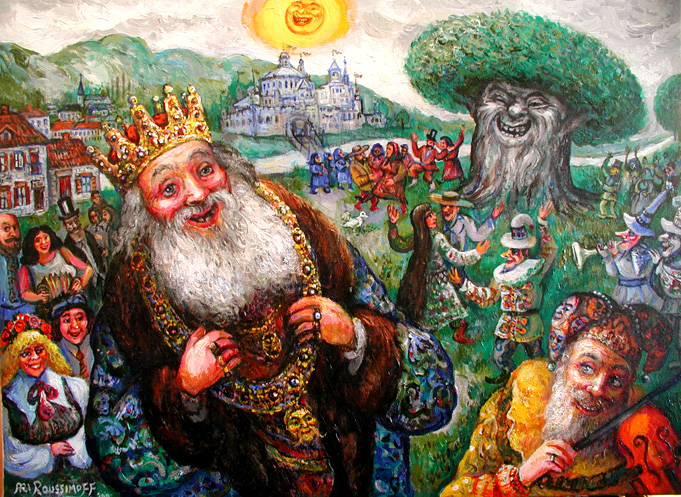 FAIRYTALE: THE LAUGHING TREE AND KING