Large-Sized Panoramic Scene Depicting the Lively World of Atlantic City.

"ATLANTIC CITY" is an Authentic Signed and Dated, Ari Roussimoff Oil on Canvas Painting from the year 2005. With magical jewel-like colours, the artist has created a monumental 30 x 40 inches sized vision of this great boardwalk playground. Ripe with exotic Casino Hotels and Cafes, the artist shows the abundance of fun-filled activities. Quite recognizable is Donald Trump's Taj Mahal Hotel and Casino as well as the Hard Rock Cafe. To the side is the Steel Pier amusement park with its Roller Coaster and Carousel. In the distance we see the Showboat. People and birds are everywhere. True to life yet rendered with a humorous spirit and love, Roussimoff has created a perfect monument to New Jersey's legendary town. "ATLANTIC CITY" is a really inspiring painting. A vision of luck and enjoyment. It is guaranteed to brighten up any room and collection!
This Painting, rendered in dazzling, magical colours, is revealing of the exuberance that the artist displays when depicting some of his favourite pastimes. He is not just the painter here, but also an active participant. "ATLANTIC CITY" is an extraordinary work of art with much detail throughout. It is a great addition to any one's fine collection of Art. The purchaser will receive a signed certificate of authenticity. FREE S/H (USA). International buyers should first contact us to find out about exact charges and conditions. Thank You.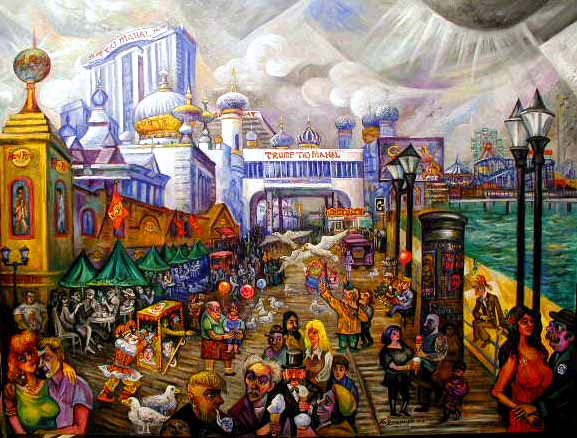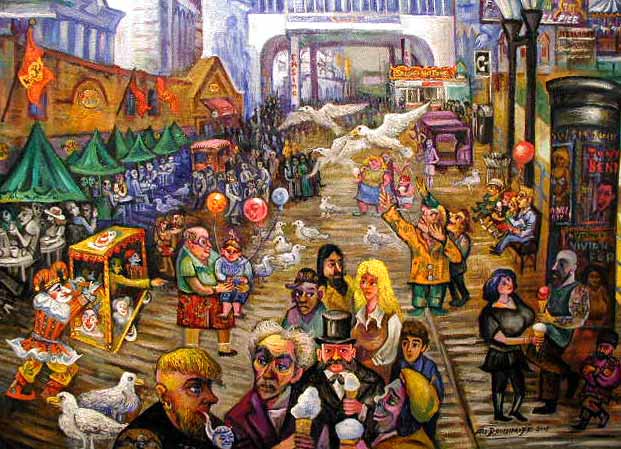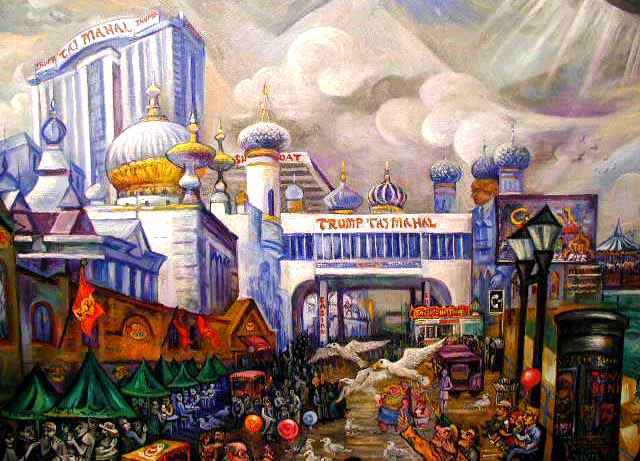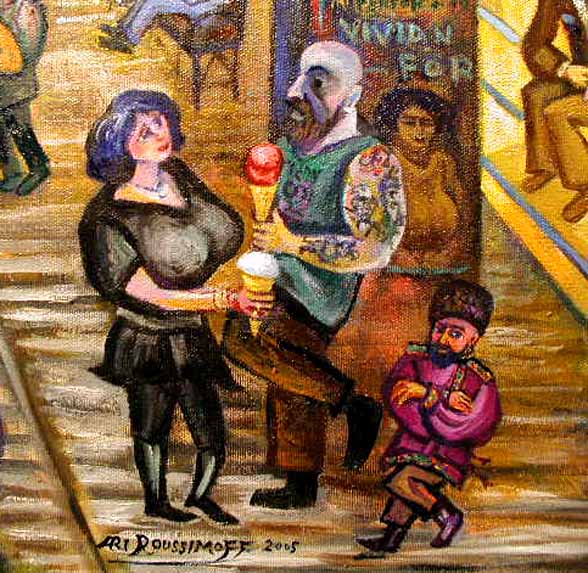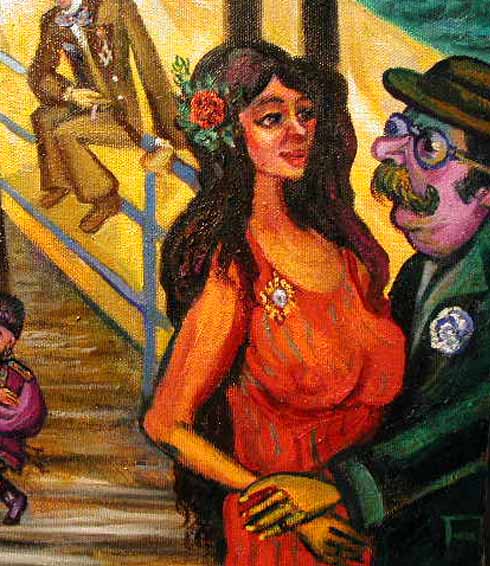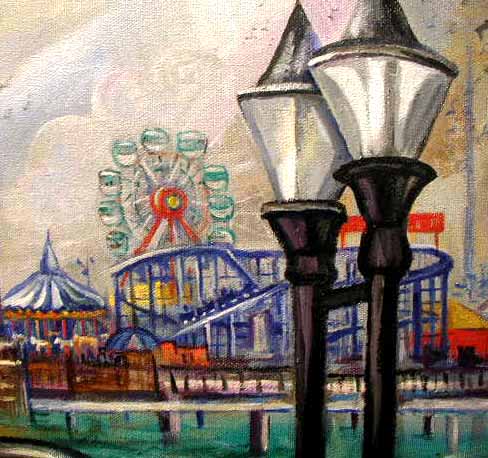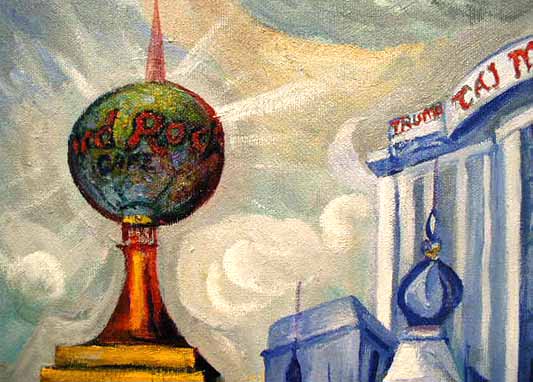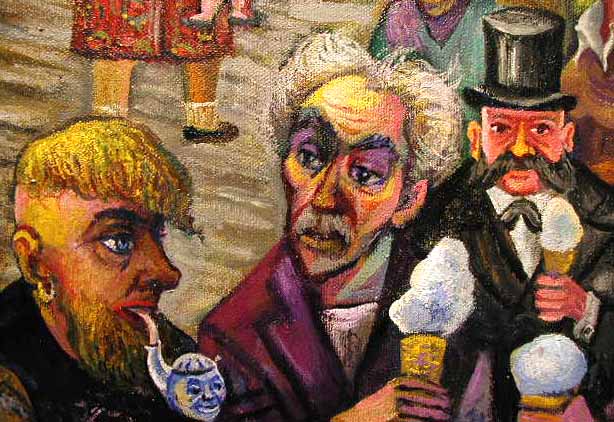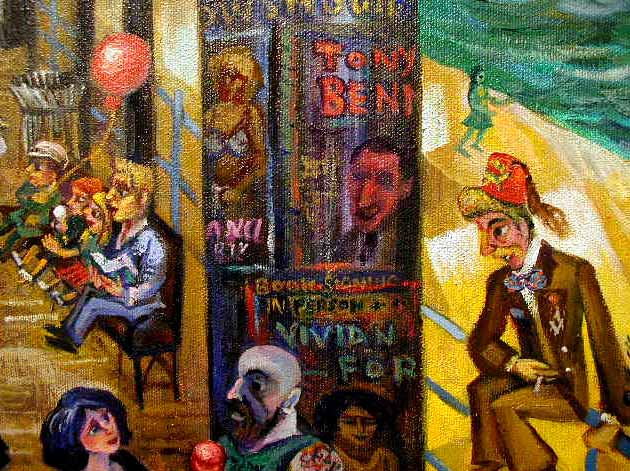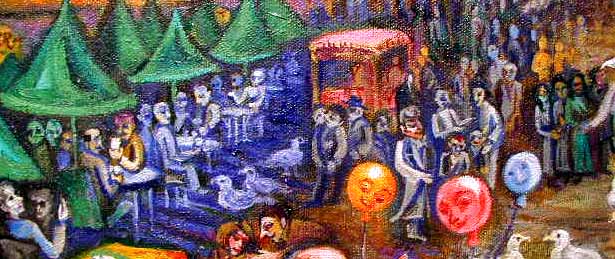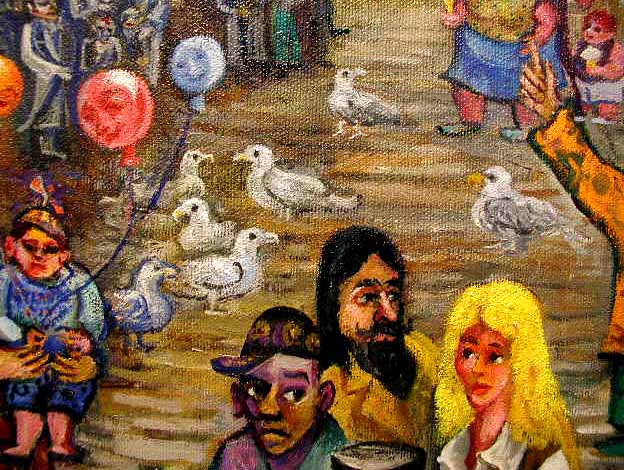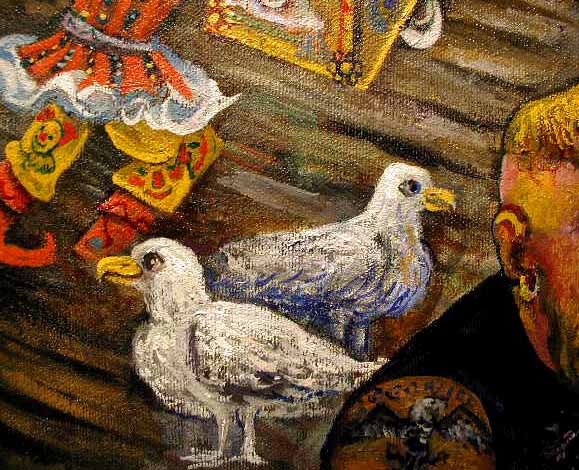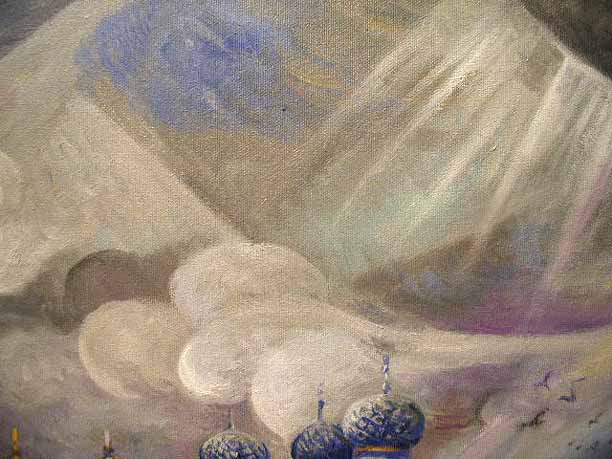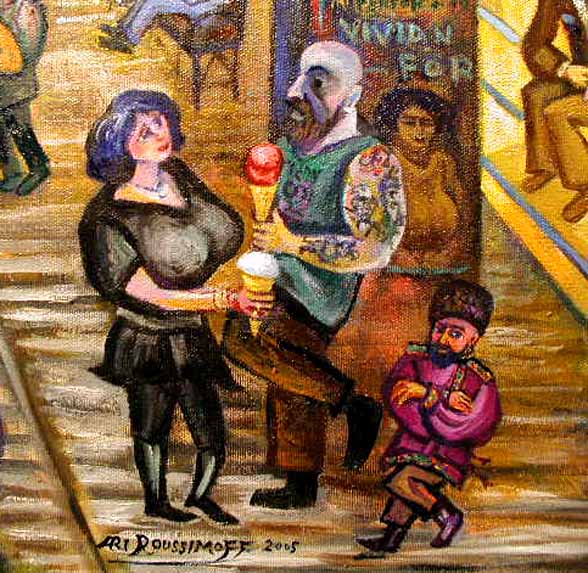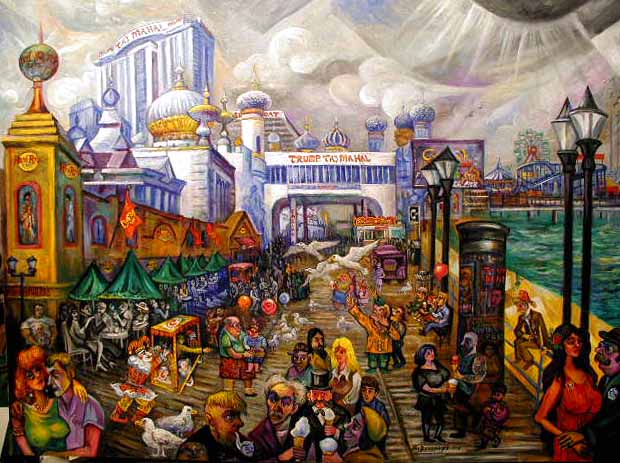 "ATLANTIC CITY"
Oil on Canvas by Ari Roussimoff