"MAGICAL GALLOPING  TROIKA"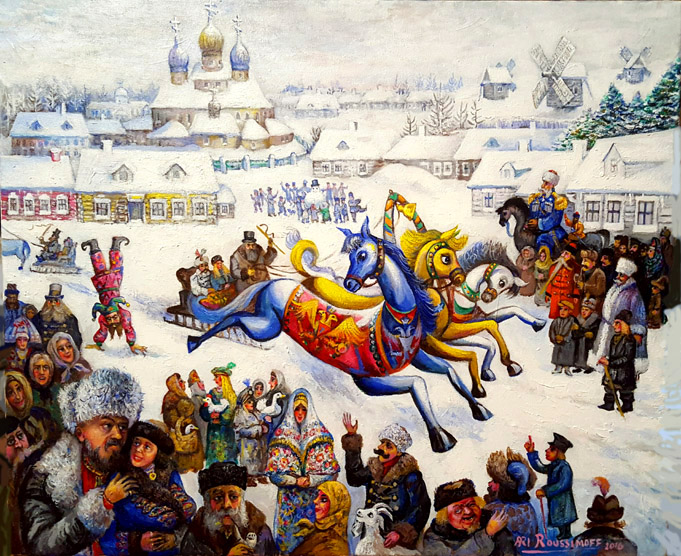 A WONDROUS VISION FOR ALL!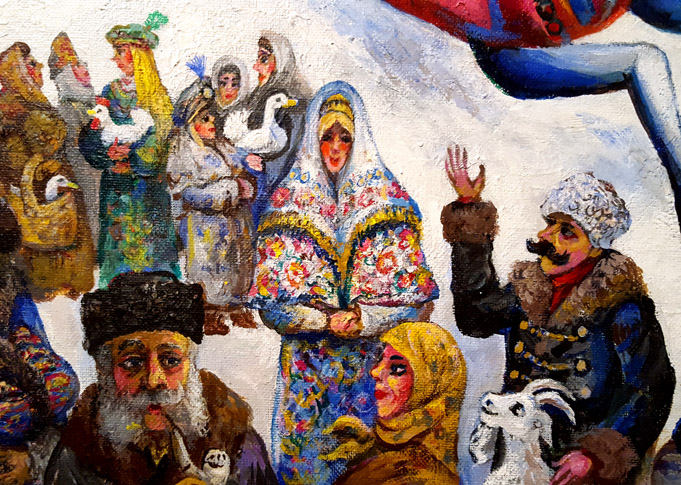 THREE HORSES, EACH A DIFFERENT COLOR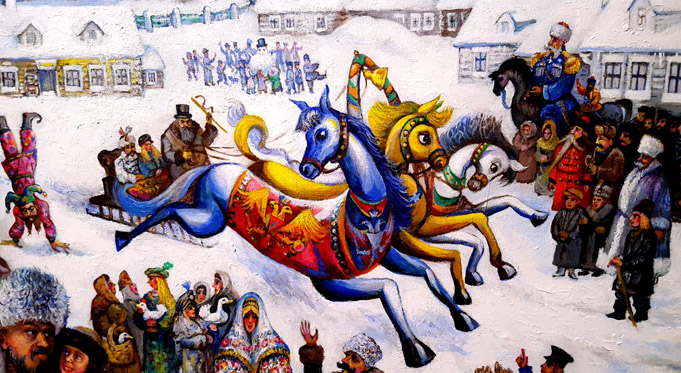 AMAZED ROYALTY AND PEASANTS!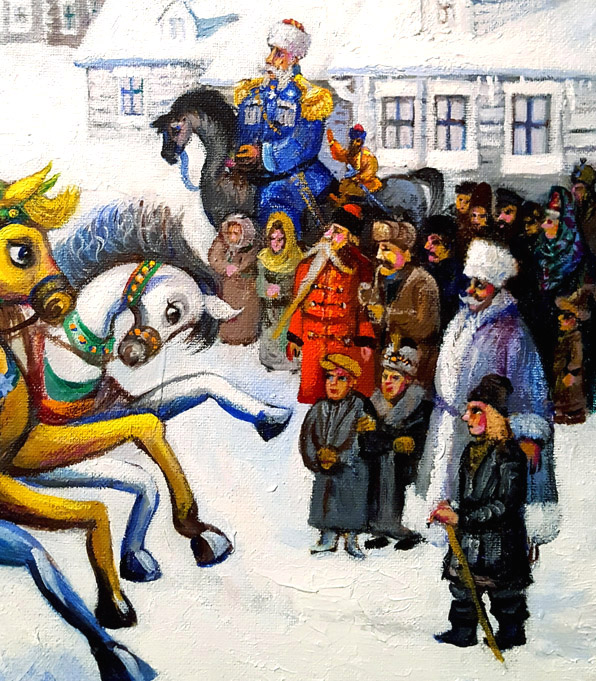 THE MEDIEVAL ONION DOMED CHURCH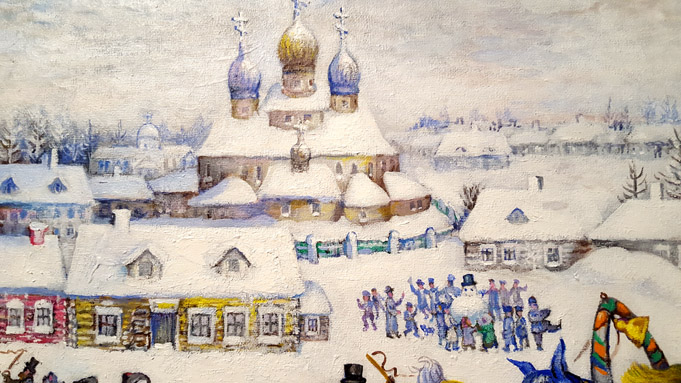 AN ULTIMATE WINTER WONDERLAND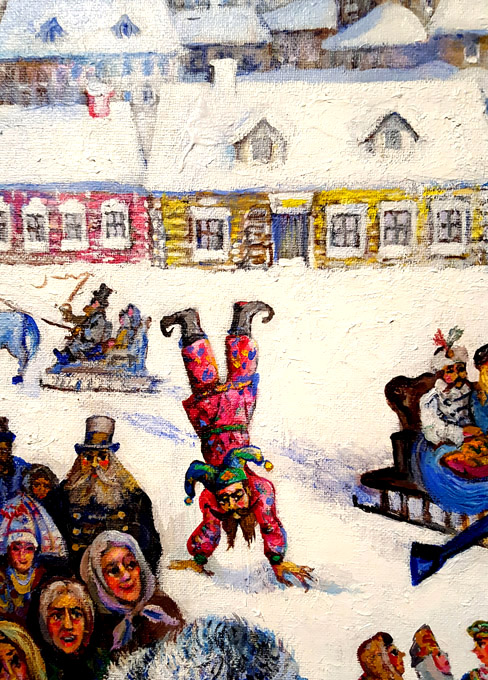 MUCH ENJOYMENT FOR ALL AGES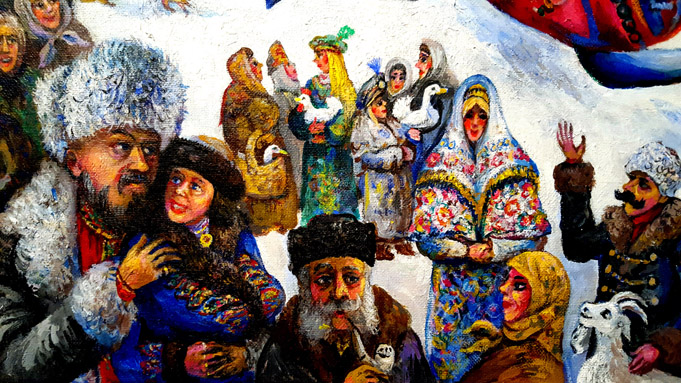 DANCING AROUND A SNOWMAN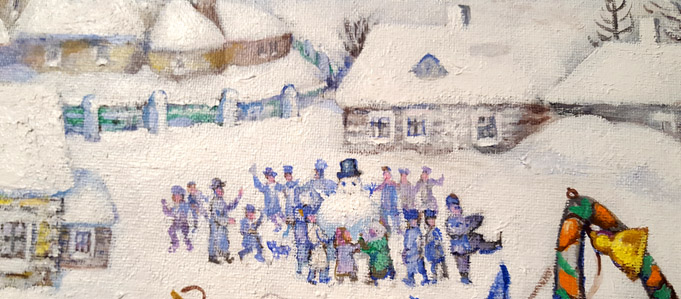 COMING THROUGH! COMING THROUGH!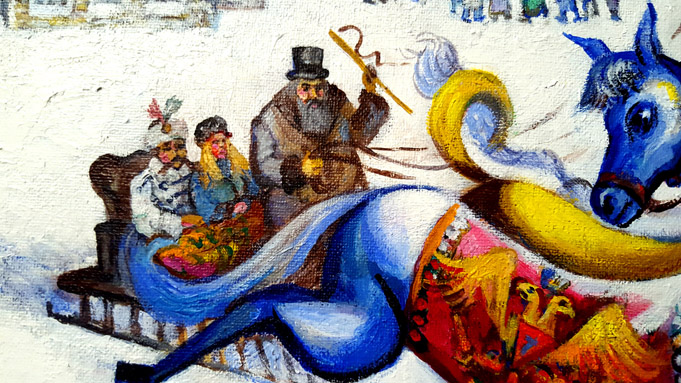 OLD WINDMILLS ALL COVERED IN SNOW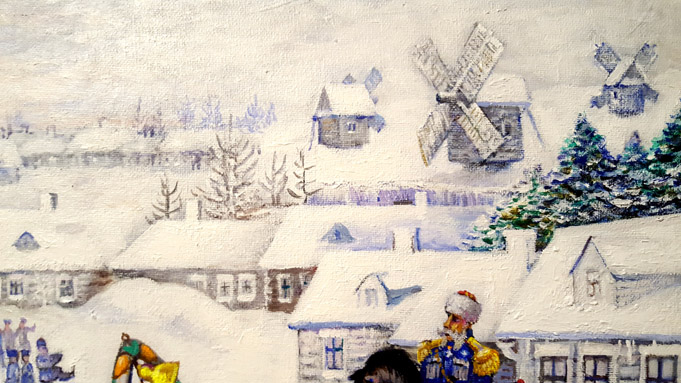 A JOYOUS JEWEL OF A PAINTING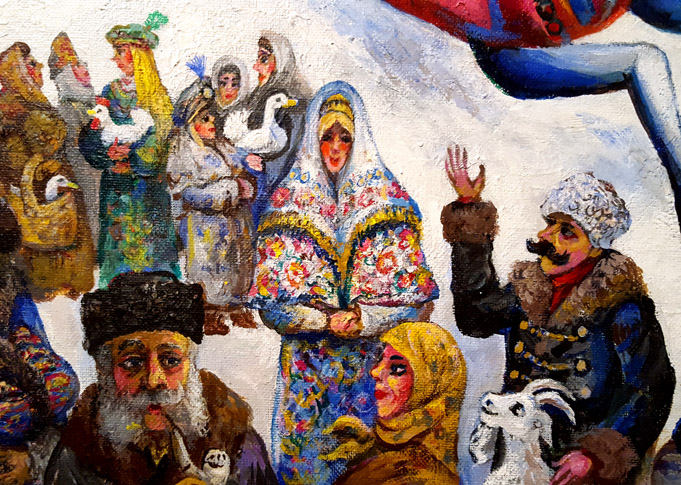 "MAGICAL GALLOPING  TROIKA"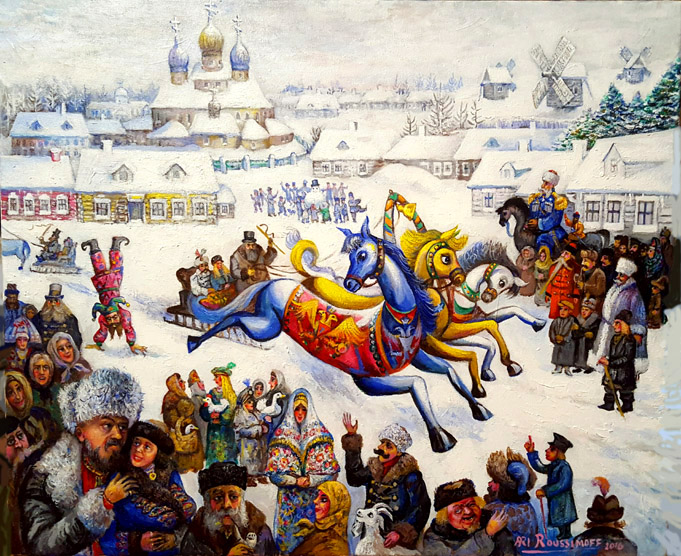 Presenting the "MAGICAL GALLOPING  TROIKA". This absolutely beautiful and evocative fairy tale-like vision of exotic olden times Mother Russia was painted by International Artist Ari Roussimoff. It is an authentic signed and dated acrylic on canvas painting from the year 2017 and measures 20 x 24 inches. A wonderful winter wonderland springs to life in this marvelous composition. Villagers are all dressed up in picturesque seasonal garb and the quaint Russian town is covered in fresh white snow. A troika with uniquely colorful horses rides by.and everyone is entranced by this magical encounter. In the background is the onion domed Orthodox Church, ancient castle and rustic windmill. Some people are even engaging in winter acrobatics. Roussimoff is well known for his unique depictions of Russian and Eastern European life as it was in years long gone by. And this colorful painting is a special jewel. The artist's paintings have a hypnotic effect. His imaginative visions takes viewers to wonderful fantastical places. This is a great addition to any quality collection of fine art or Russian and Slavic culture.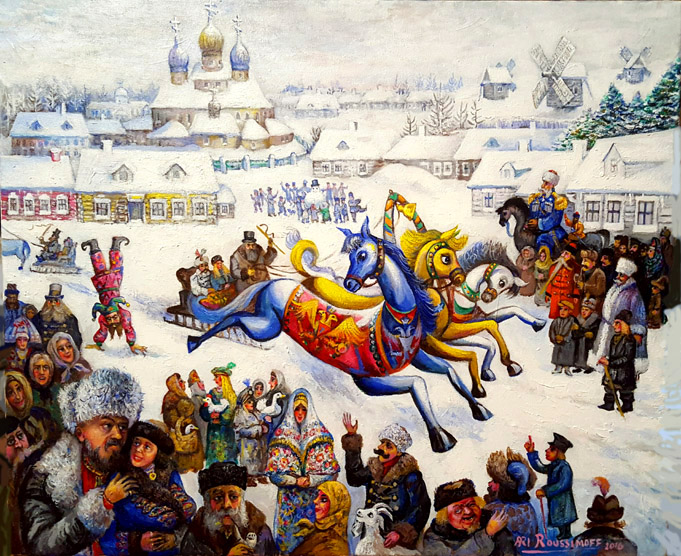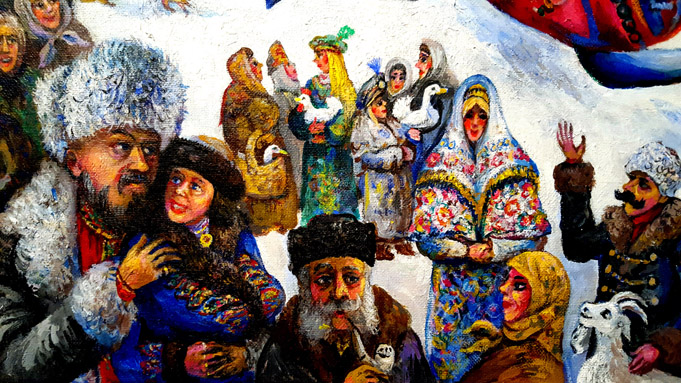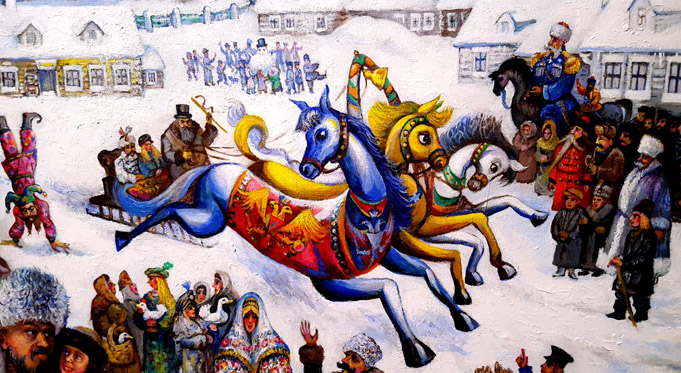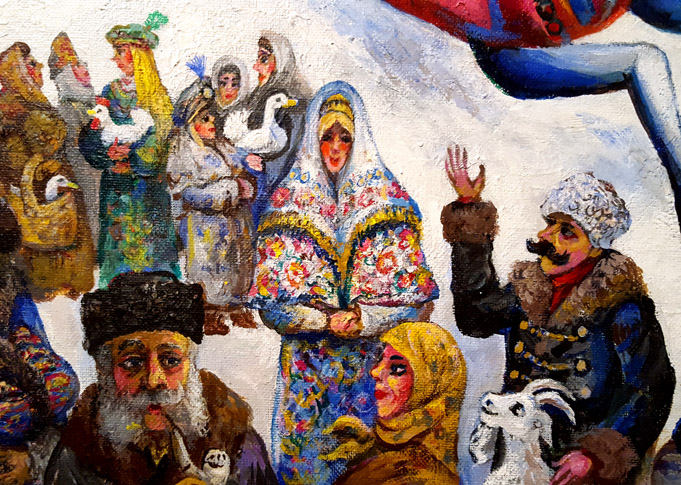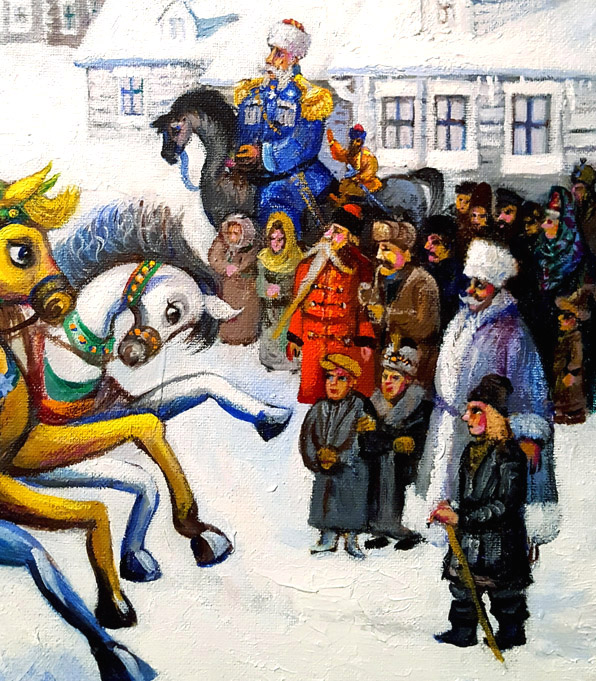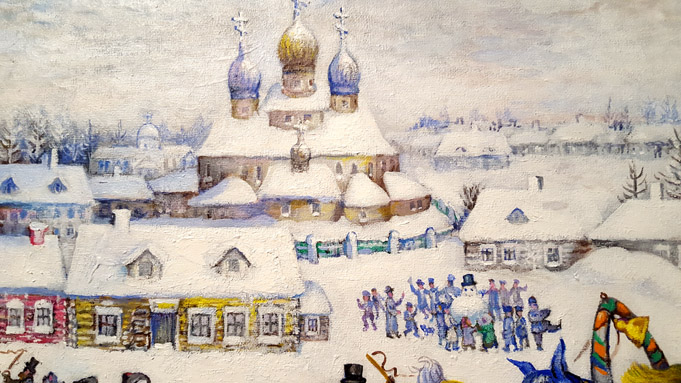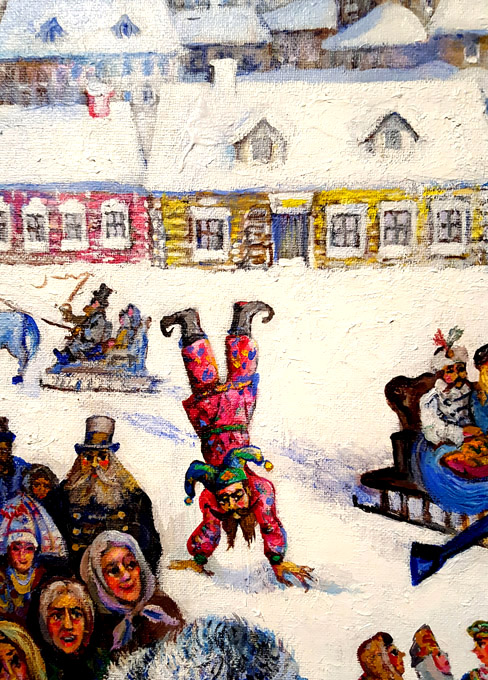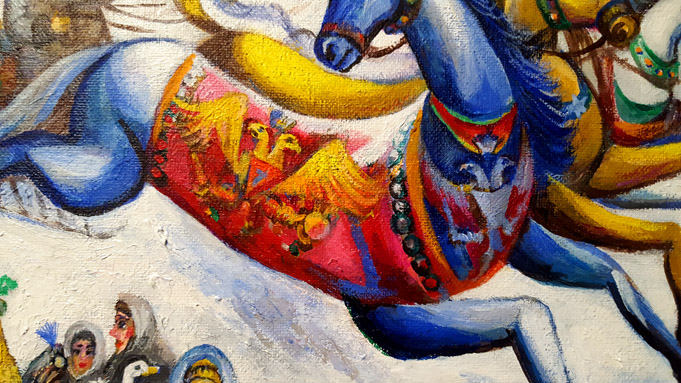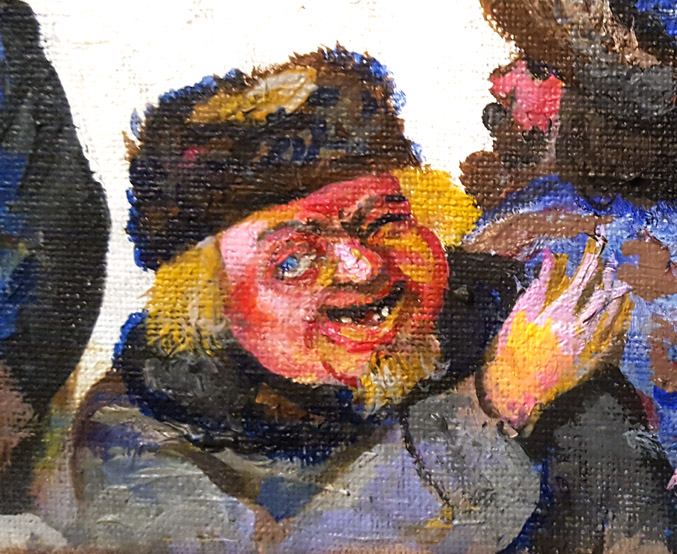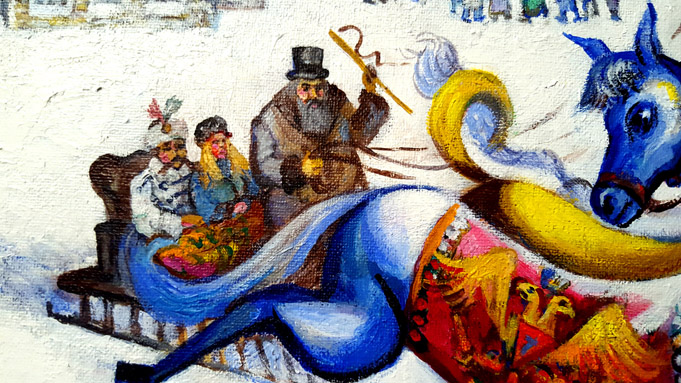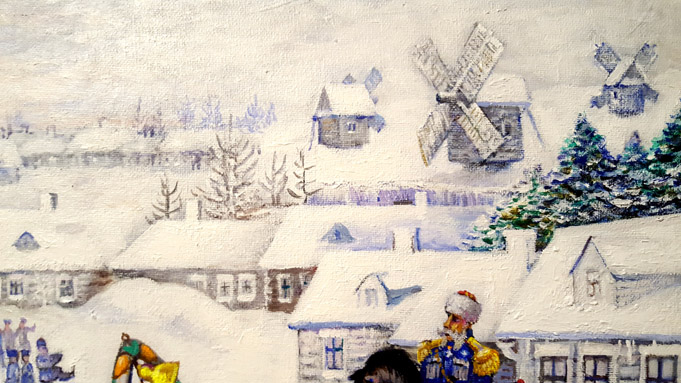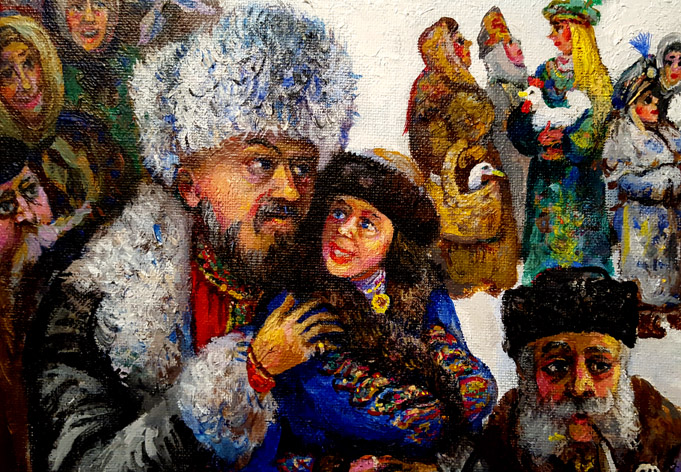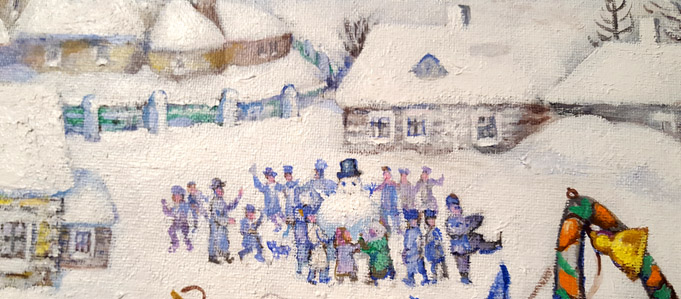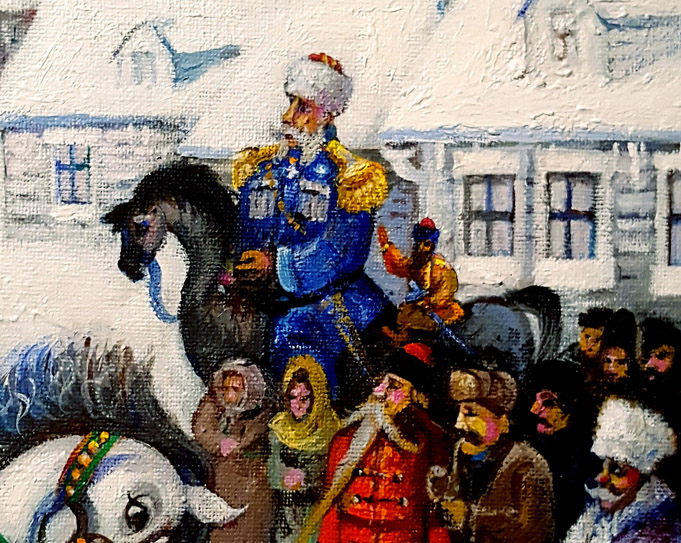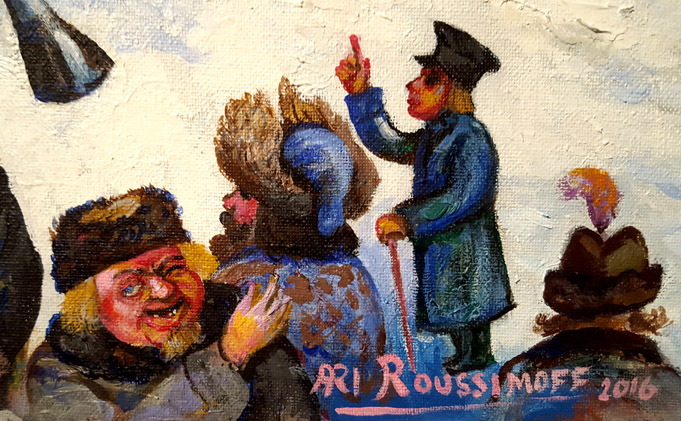 "MAGICAL GALLOPING  TROIKA"
2016 Acrylic on canvas Canvas 20 x 24