"FOUNDATIONS"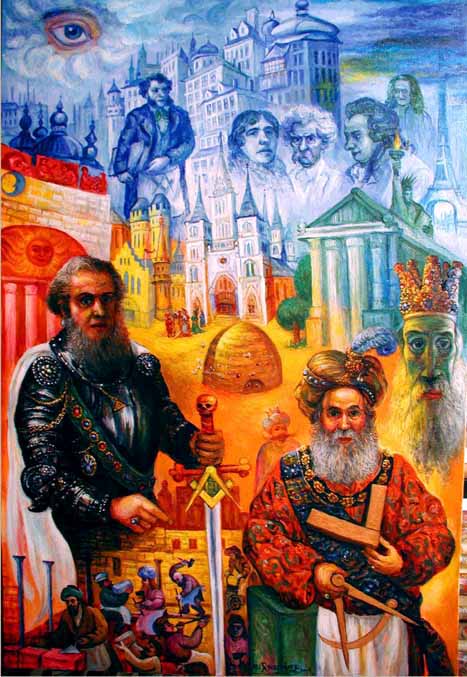 Foundations is the first painting in the Trptych of paintings entitled The Parable of Light and Dark The original three paintings were exhibited for 8 years in the Chancellor Robert R. Livingston Masonic Library & Museum of the Grand Lodge of New York. In "Foundations", the first of the three paintings in the triptych, Roussimoff shows the beginnings of Freemasonry where building is in progress. The main figure is Hiram Abiff, the Master Builder upon whose legend, Freemasonry evolved. To his right is King Solomon of the Holy Bible, a visionary and dreamer. Moving upwards to Europe are representations of Masonic chivalry and knighthood. Nearby are great Cathedrals and Churches built by the finest artisans of the Medieval era. Above, as representatives of enlightenment, I chose portraits of historic Freemasons: Pushkin, Oscar Wilde, Mark Twain, Mozart and Voltaire. And at the very top is the All Seeing Eye of God the Creator.
Roussimoff Photo Gallery
The following pictures show examples of Roussimoff's Masonic themed paintings.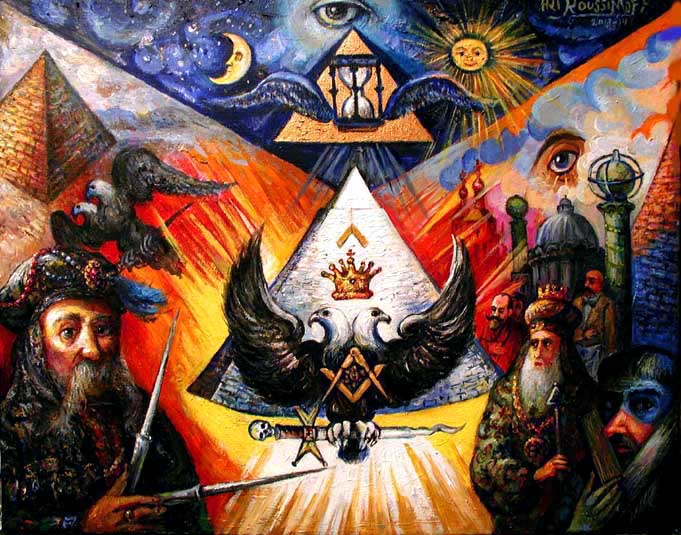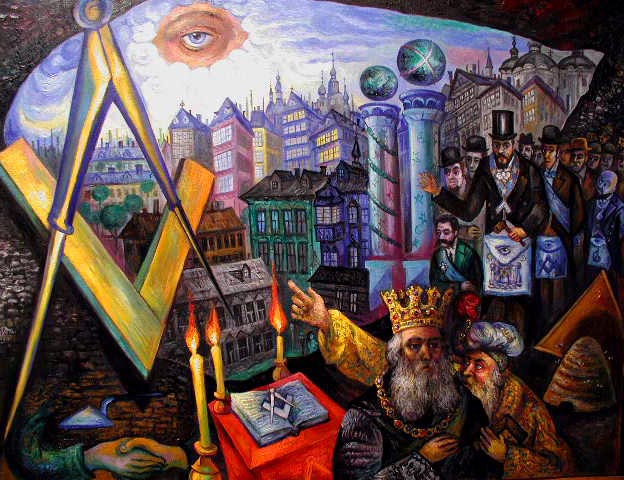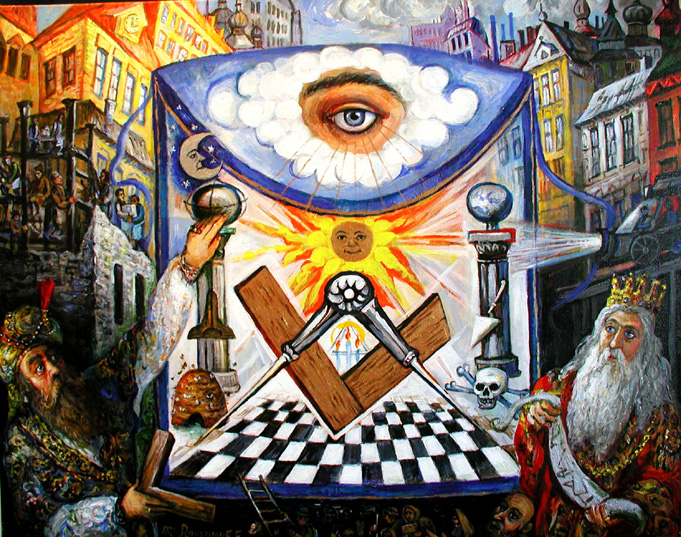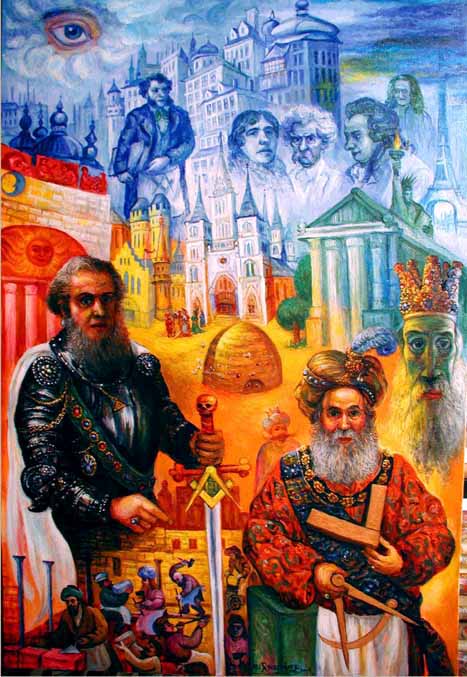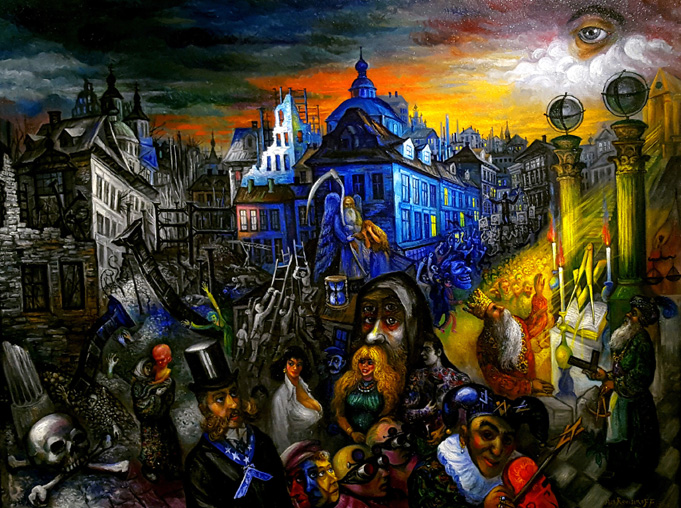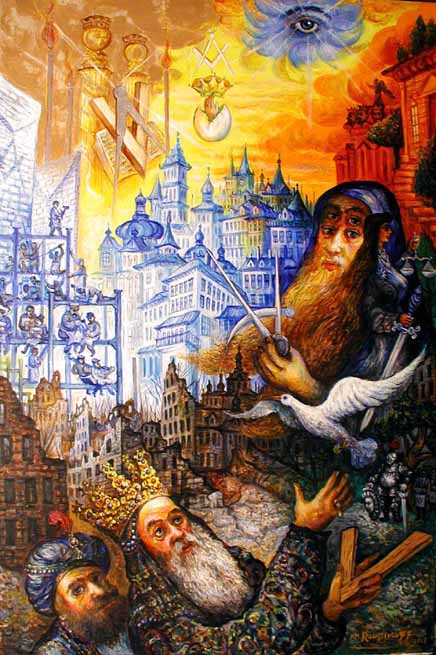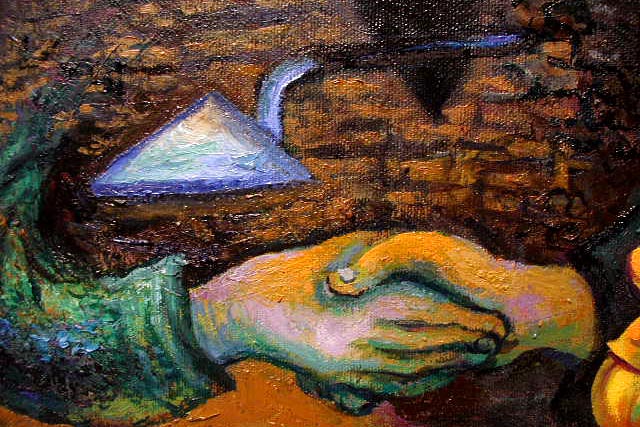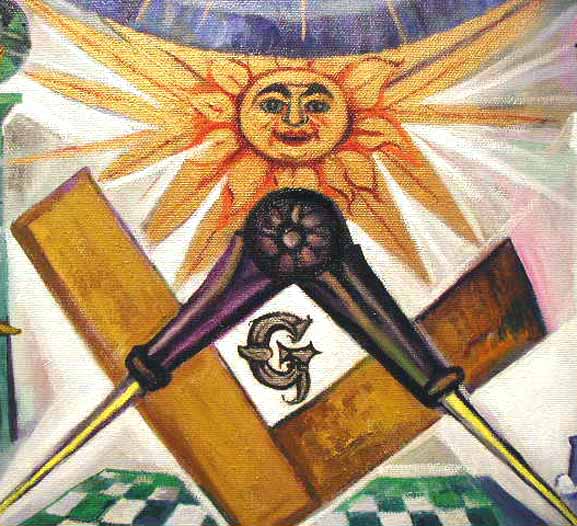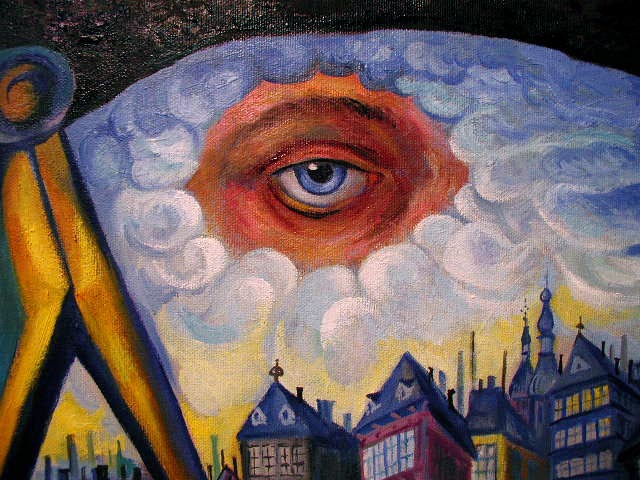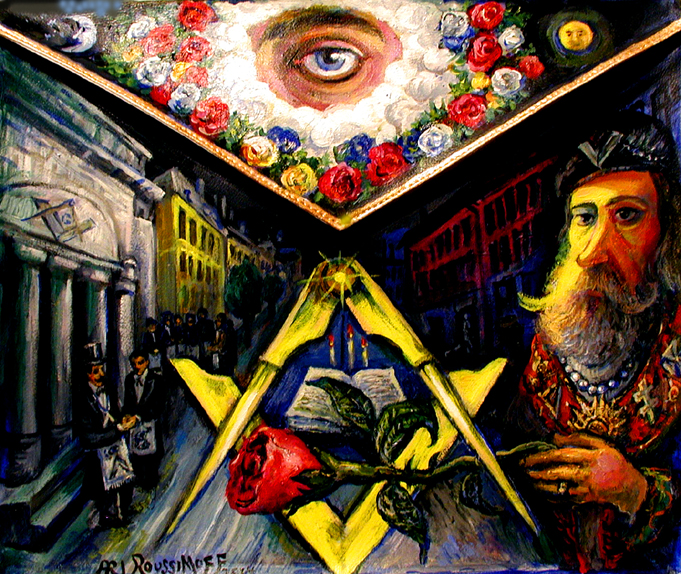 Below are several views showing Roussimoff's three painting series "Parable of Light and Dark" as they were exhibited at the Chancellor Robert R. Livingston Masonic Library and Museum of the Grand Lodge of New York at 71 West 23rd Street, NY, NY (14th Floor)