A QUINTESSENTIAL OLD-WORLD RUSSIAN WINTER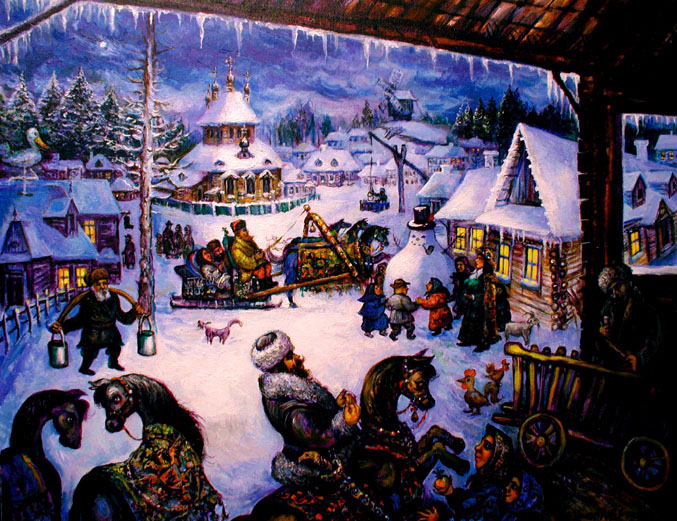 RUSSIAN WINTER NIGHT, TROIKA & THE MOON
2009 Acrylic on Canvas 24 x 30
The Holidays Approach! The Troika Brings Guests!!
Horses!…Cossacks!…Fine Ladies!…Happy Snowman!
Behold a Winter Wonderland in Czarist Russia as envisioned by artist Roussimoff. There is a jewel like quality to this magic piece. The poetic and sensuous colours light up a delightful composition of folk life as viewed from inside an old barn. This large composition is rich in imagery. The exotic troika led by three powerful horses, the hard working old water carrier, children merrily dance and play around a snowman with top hat and pipe, a noble and aristocratic young lady, a stork on a rooftop, a small dog, various peasants and barnyard animals, a cossack officer with devoted family members seeing him off for a journey and a variety of other village characters amidst a snow covered evening landscape with the glow of an overhead moon. Winter has always been dear to the artist and here he relishes in conveying what to him is the season's true splendour. This is a Genuine Signed And Dated Ari Roussimoff Acrylic on Canvas Painting, measuring 24 x 30 inches. It was painted in 2009. One of the artist's favourites! This is a larger sized painting.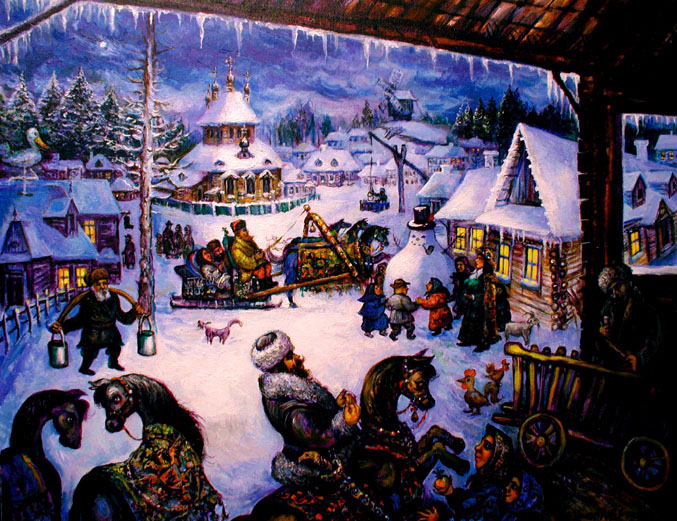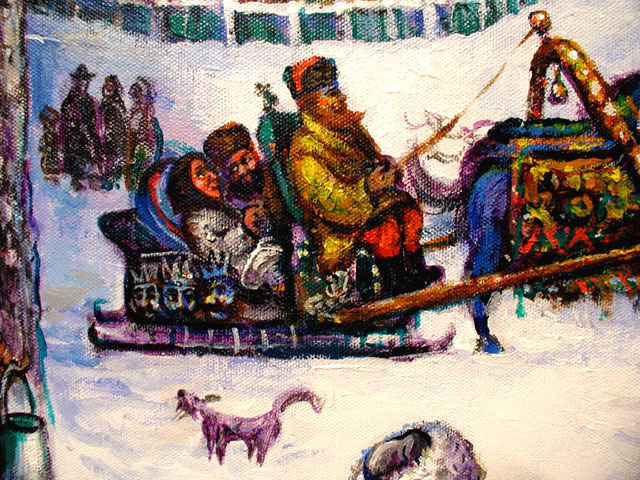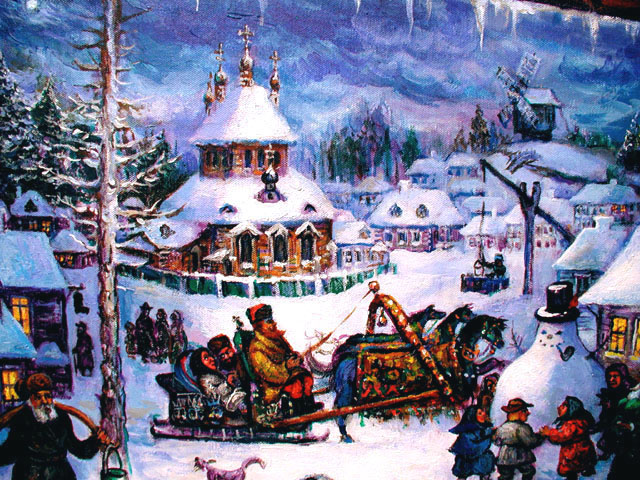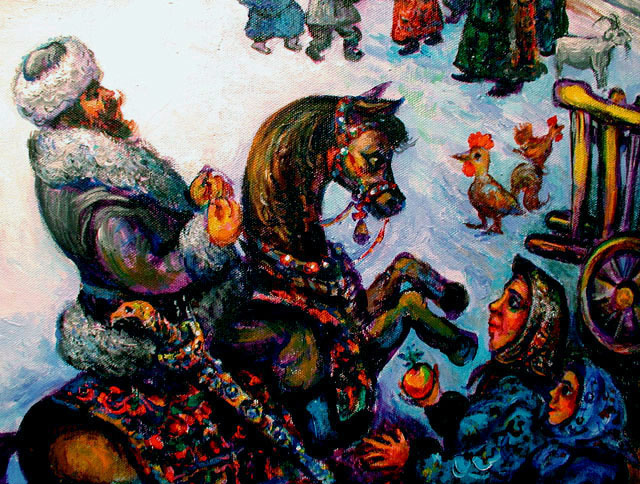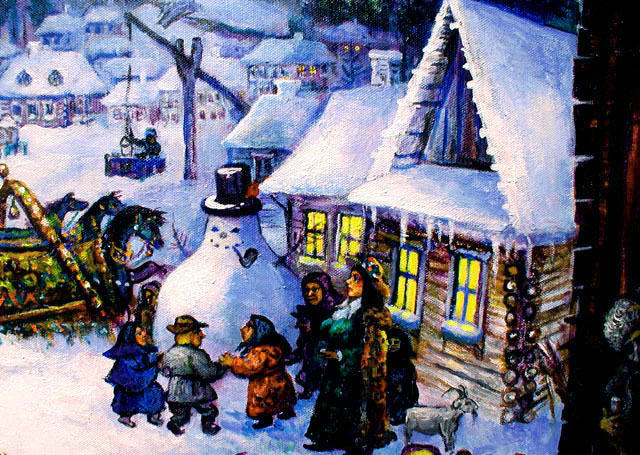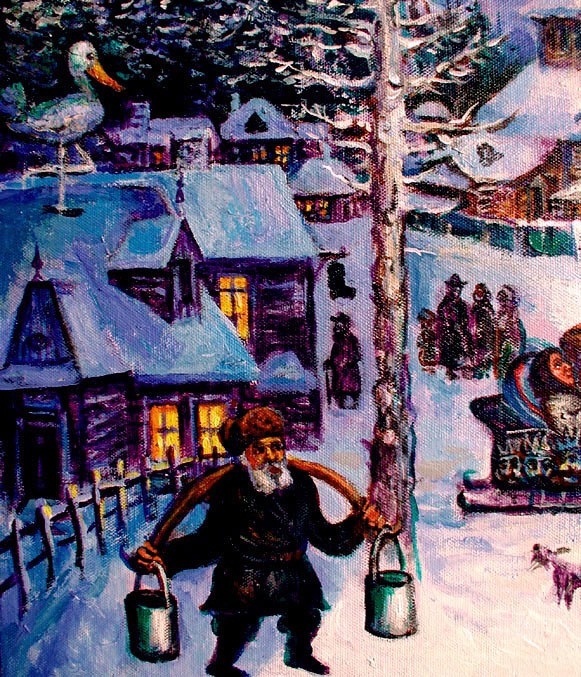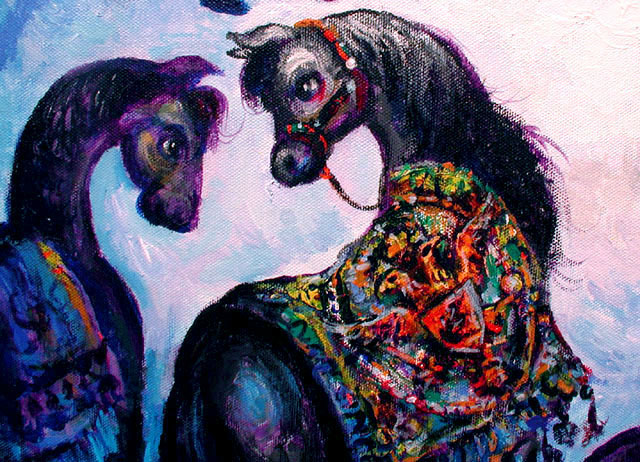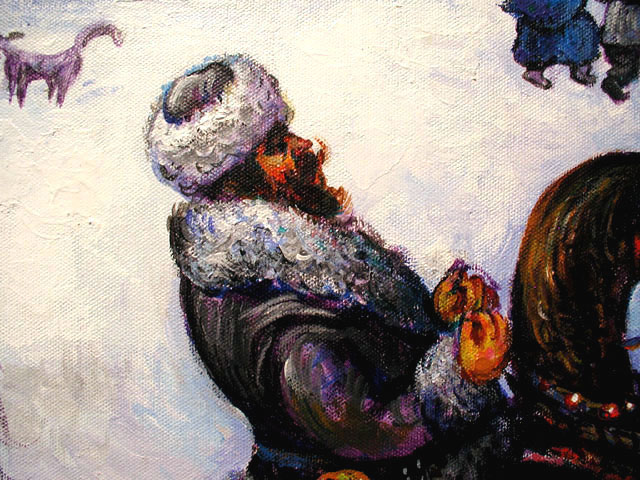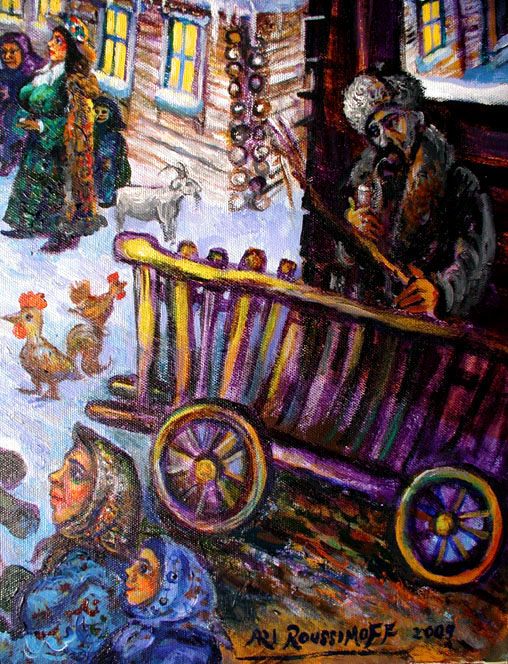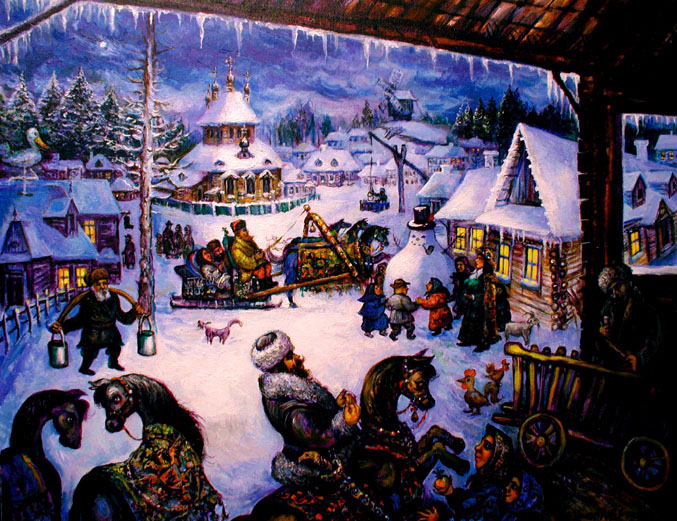 RUSSIAN WINTER NIGHT, TROIKA & THE MOON
2009 Acrylic on Canvas 24 x 30