A Dynamic and Very Colorful Cubist Composition.
COSSACK ON HORSEBACK IN RED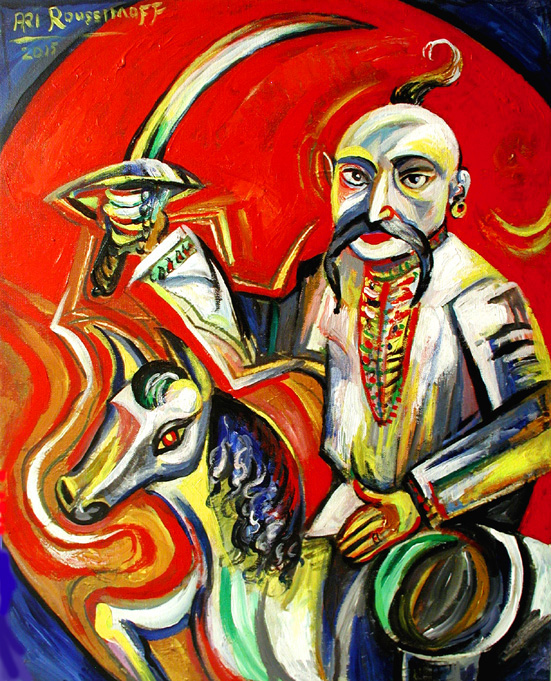 PAINTED IN VIVID COLOR AND STRONG, DYNAMIC LINES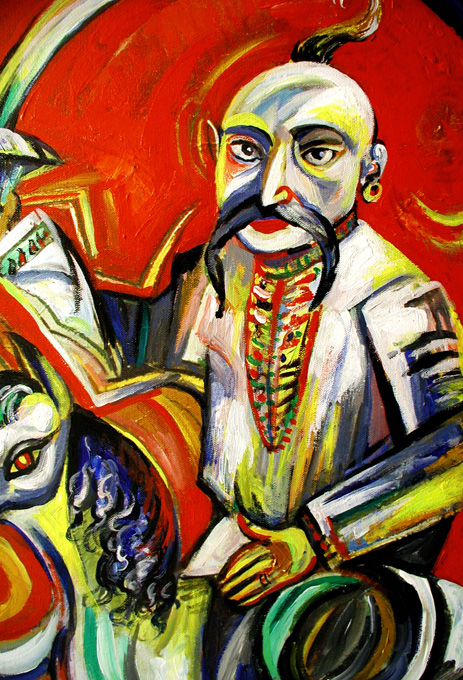 MAGICAL ILLUSION OF VIBRATION AND MOVEMENT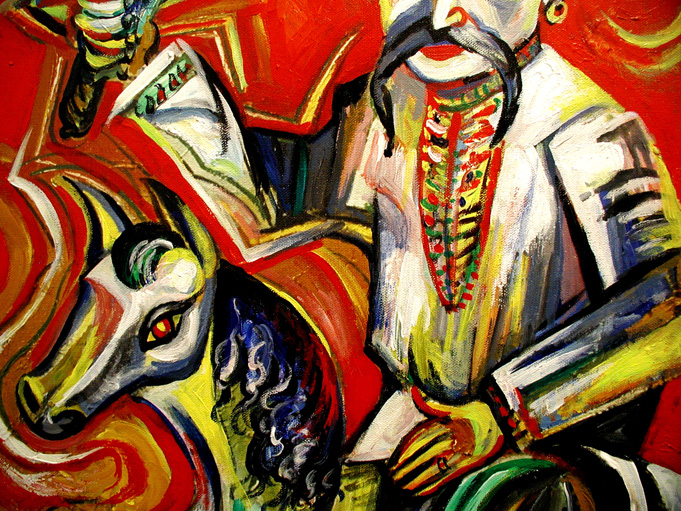 UKRAINIAN COSSACK AND HIS BELOVED HORSE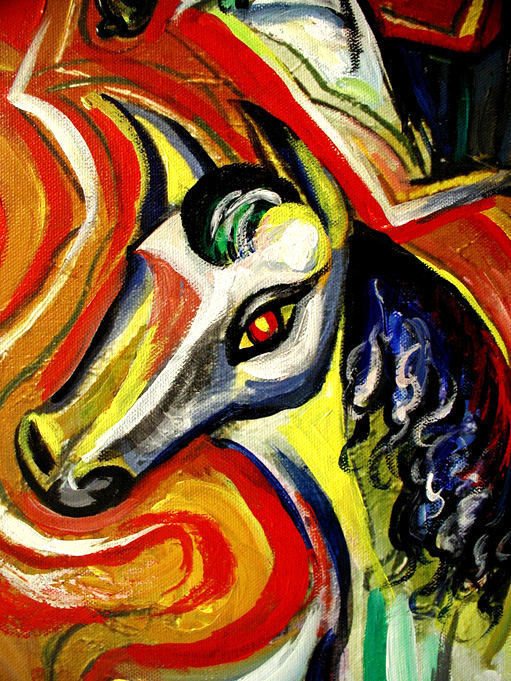 OUTSTANDING ORIGINAL ARTWORK OF CUBISM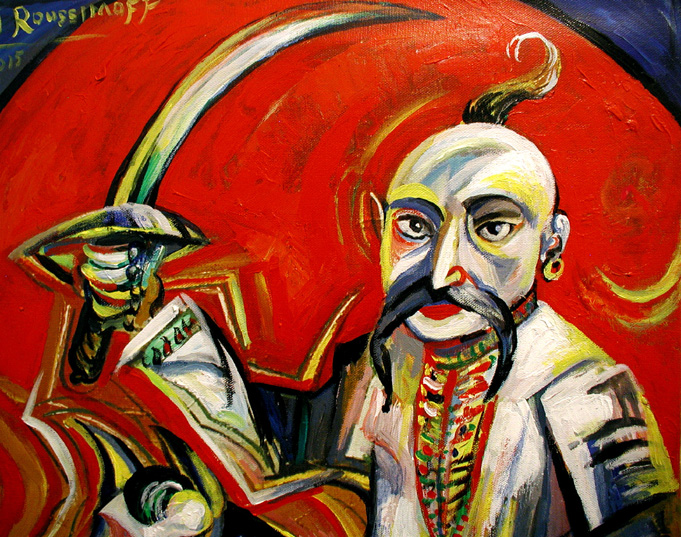 COSSACK ON HORSEBACK IN RED
2015 Acrylic on Canvas 16 x 20 inches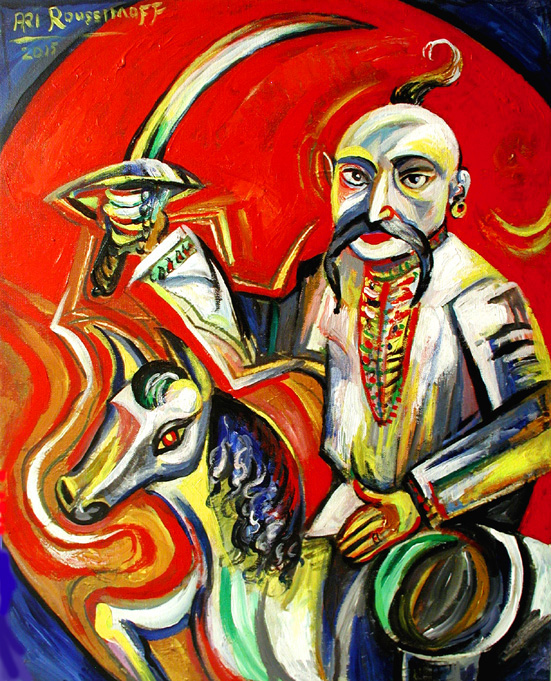 Presenting a dynamic portrait of a Zaparozhian Cossack on horseback, painted in the style of Cubism by international artist Ari Roussimoff.
COSSACK ON HORSEBACK IN RED is a strong, expressive work that is rich in vivid color and presents an illusion of vibration and movement. A highly prolific painter, Roussimoff has over the years enjoyed also painting Cubist compositions alongside his other, more surrealist styled work. Some of his finest early Cubist paintings have been purchased by collectors throughout Europe and America. Also, the artist has through the years painted a wide variety of portraits and compositions depicting Cossacks and folk life in both old-world Ukraine and Russia. "COSSACK ON HORSEBACK IN RED" is an Authentic Signed and Dated Ari Roussimoff Acrylic on Canvas Painting, measuring 16 x 20 inches and dated 2015. Buyer will receive a certificate of authenticity. This painting is truly captivating! A perfect addition to any quality collection of fine art or Slavic culture.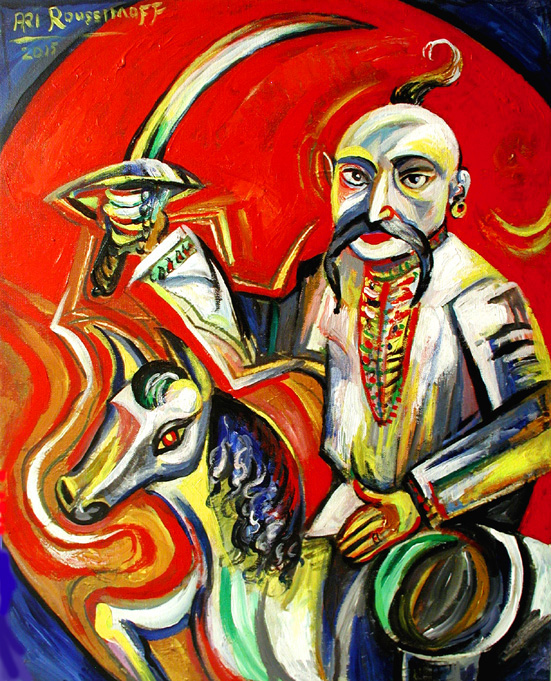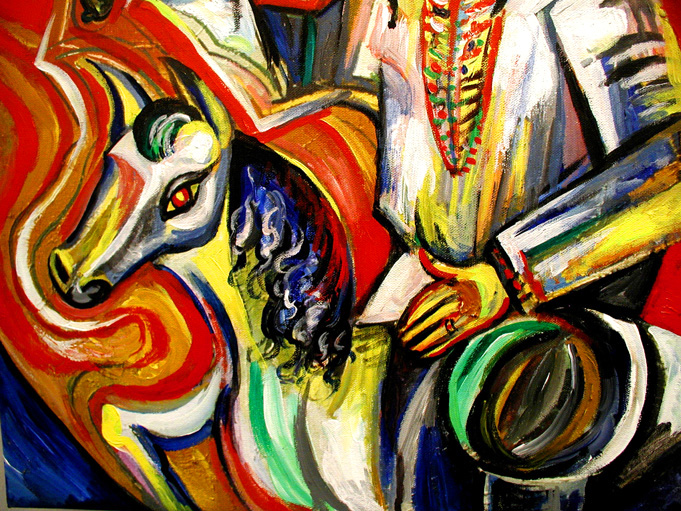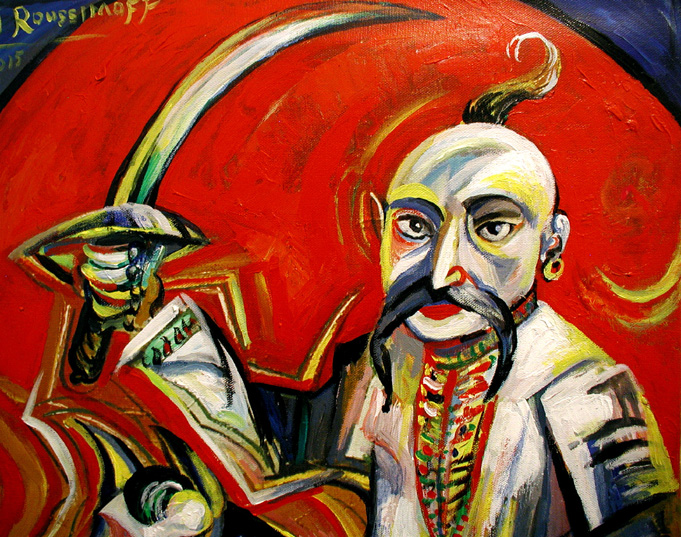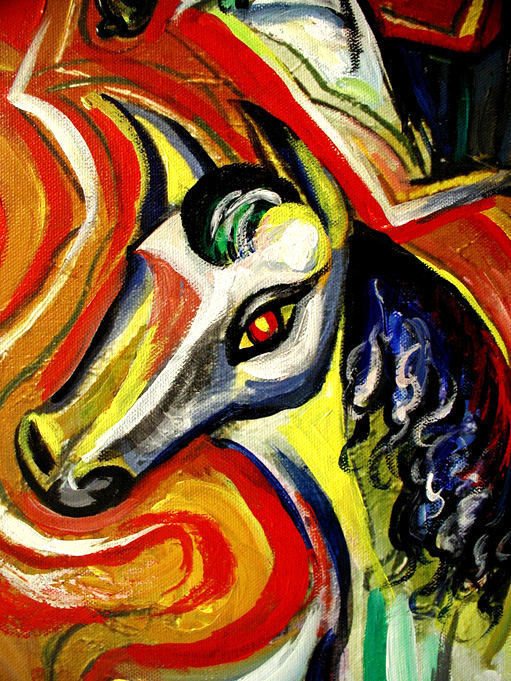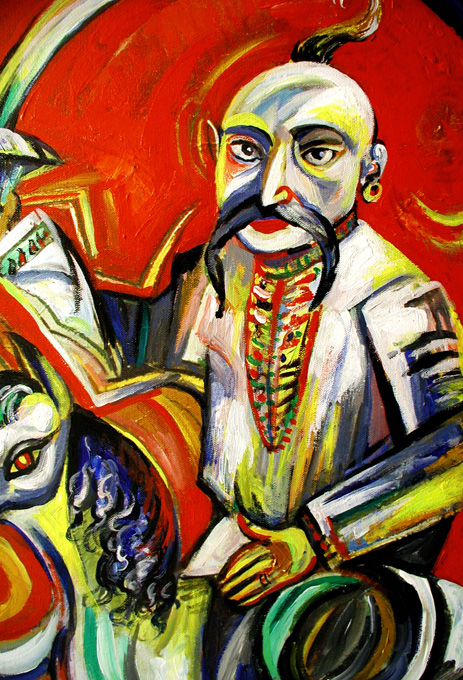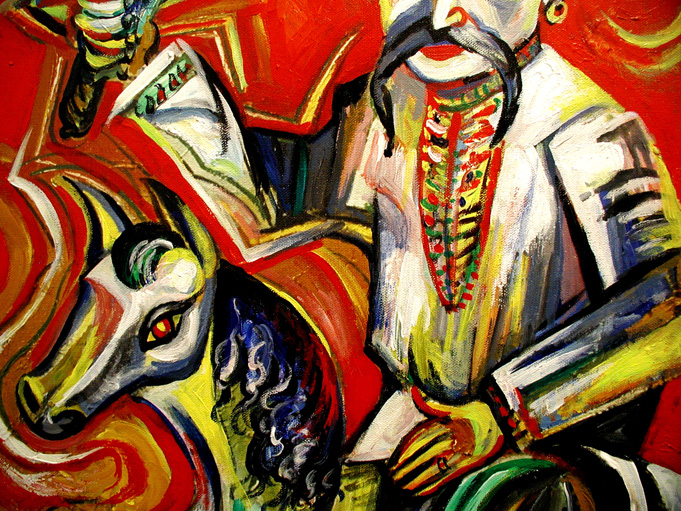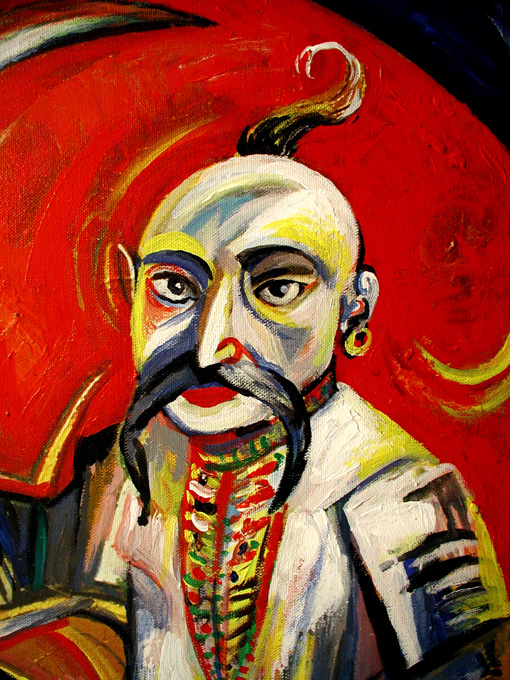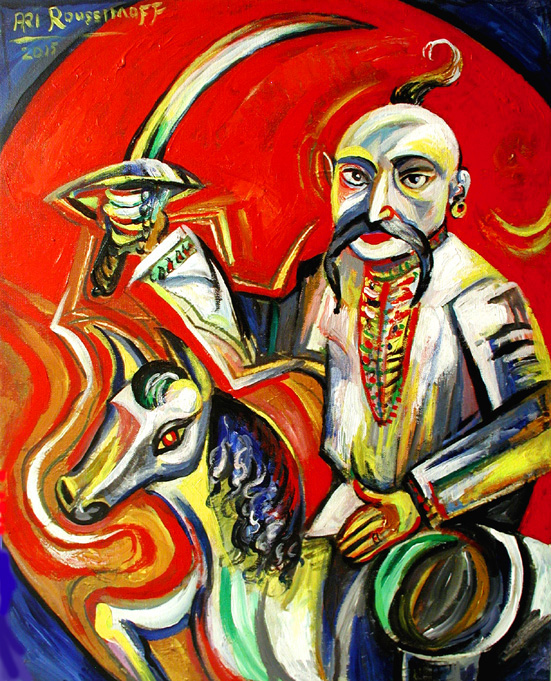 COSSACK ON HORSEBACK IN RED
2015 Acrylic on Canvas 16 x 20 inches