A CIRCUS IS IN TOWN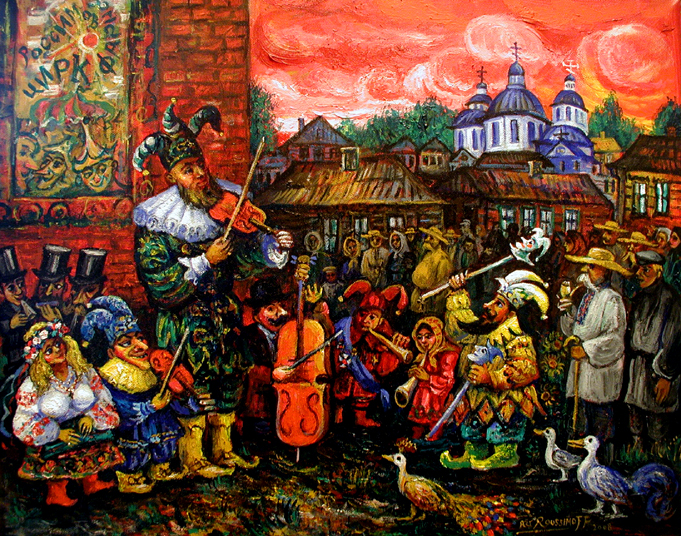 ENERGETIC PROMOTION FOR THE BIG SHOW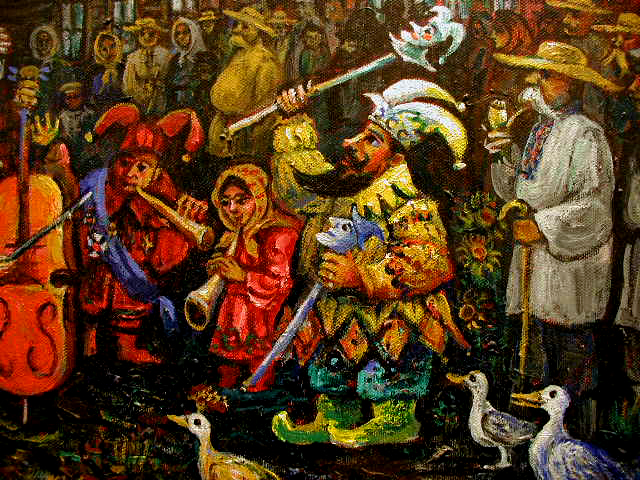 A DAY OF MUSIC AND DANCE FOR ALL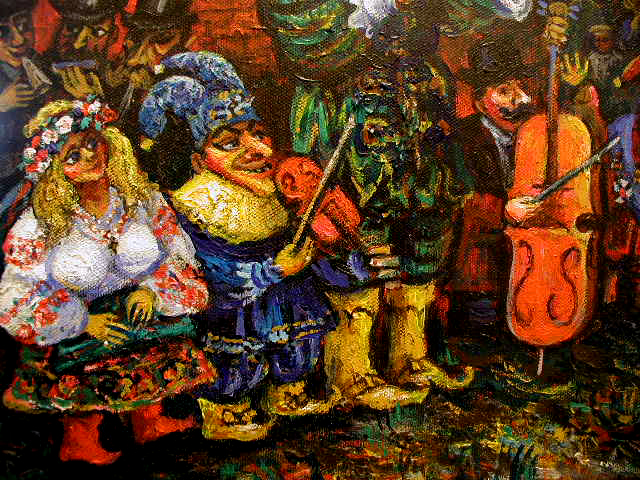 THE AUDIANCE SEEMS MESMERIZED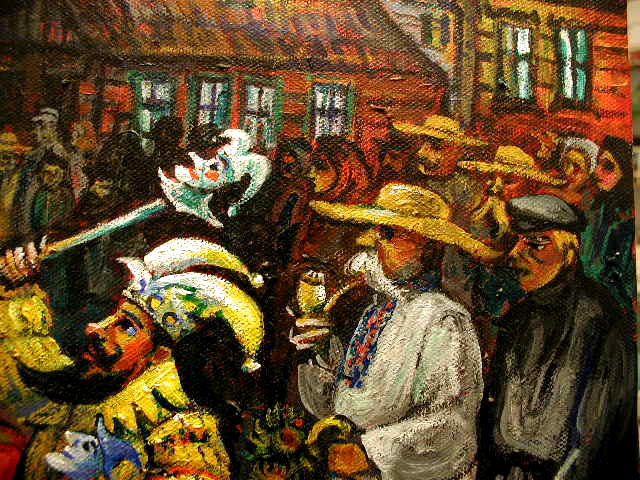 THE ANIMALS ARE EQUALLY FASCINATED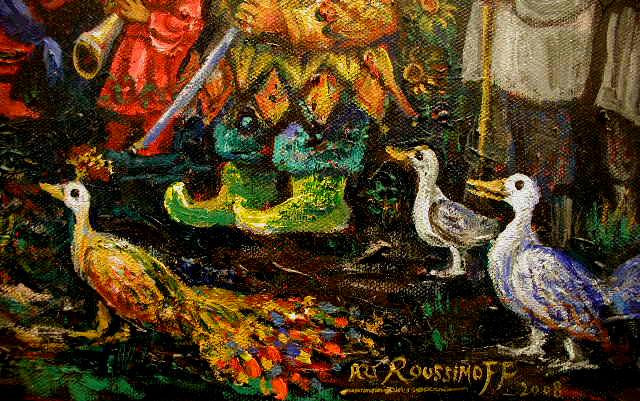 LISTENING TO A GIANT SIZED FIDDLER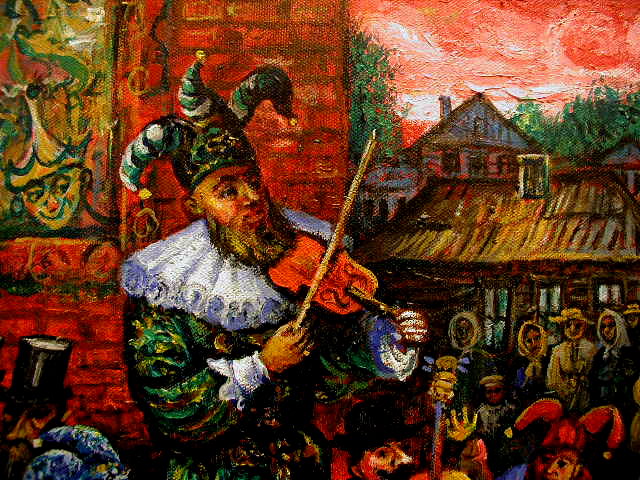 A CLASSIC EASTERN BYZANTINE CHURCH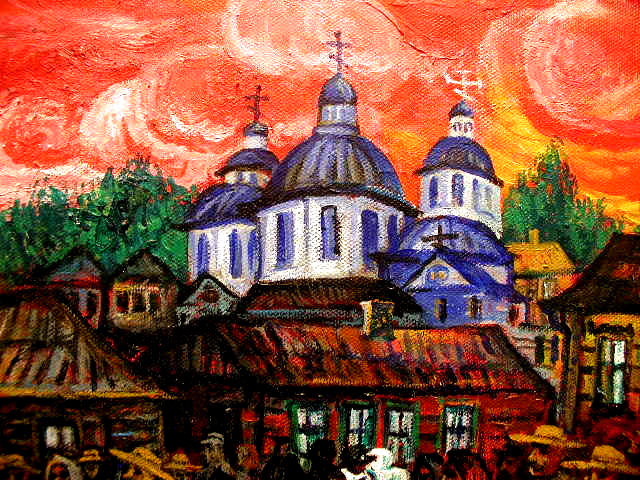 A CELLO AND SOME NICE HORNS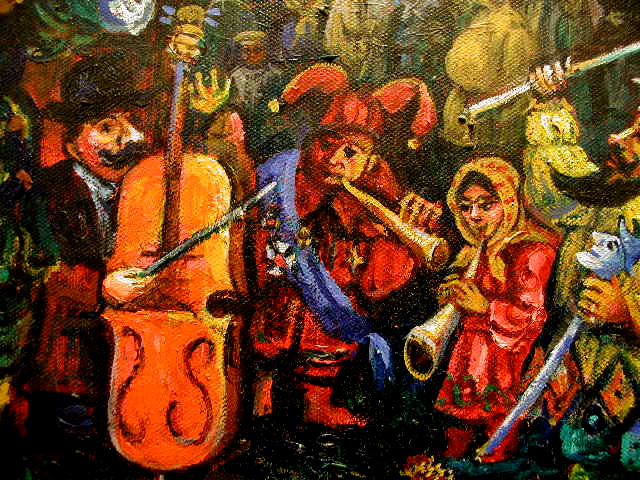 A LIVELY CIRCUS JESTER CLOWN!
A CIRCUS IS IN TOWN
2008 Acrylic on Canvas 16 x 20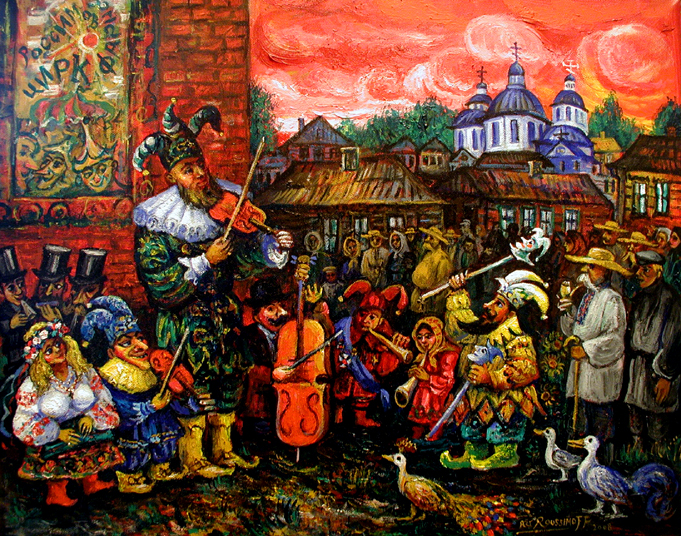 Presenting a colorful Original Signed and Dated Acrylic on Canvas Painting by noted international artist Ari Roussimoff. The residents of a quaint old time Russian or Ukrainian town know that the Circus has come to town because the musicians and performers have come to perform on the streets as promotion for the big show. With posters on the wall, clowns, giants and musicians of all sizes are entertaining the spectators with a free preview. This is a colorfully evocative scene by Ari Roussimoff who is regarded as being one of the finest painters of circus, carnival and sideshow life. Under a sundown red sky are quaint wooden huts as well as the Orthodox church with the prominent onion domes. Since early childhood, the artist has been fascinated by circuses, sideshows and carnivals. "A CIRCUS IS IN TOWN" is an Authentic Signed and Dated Ari Roussimoff Acrylic on Canvas Painting, measuring 16 x 20 inches and dating from 2008. Buyer will receive a certificate of authenticity. This painting is a true gem! A perfect addition to any quality collection of fine art or Slavic culture.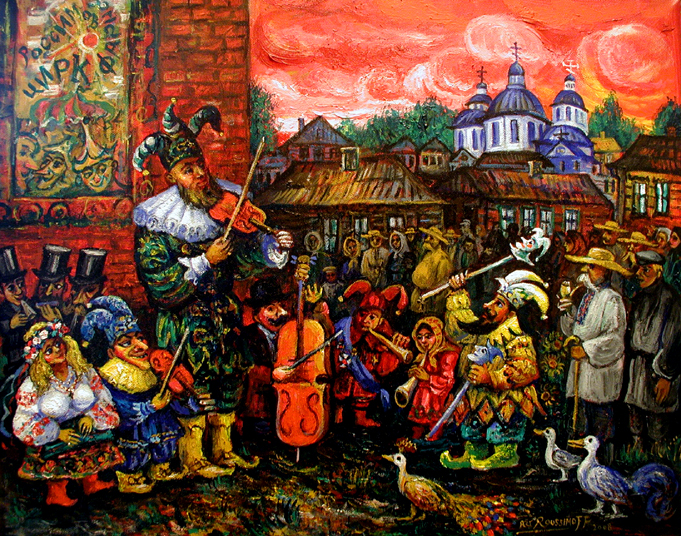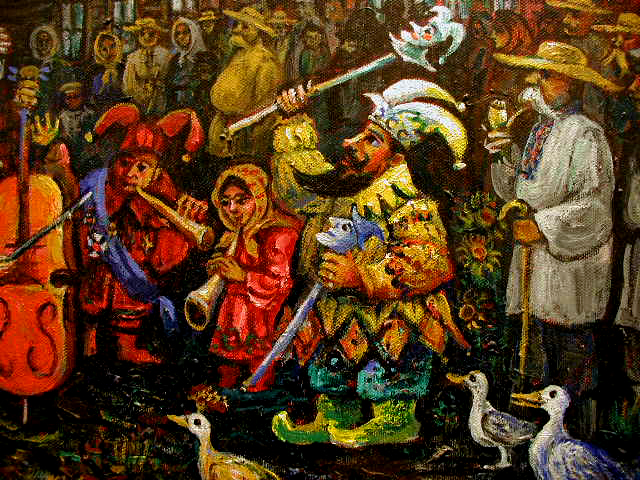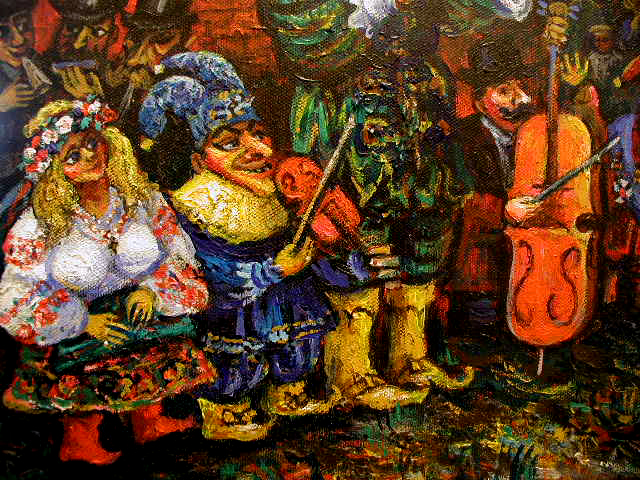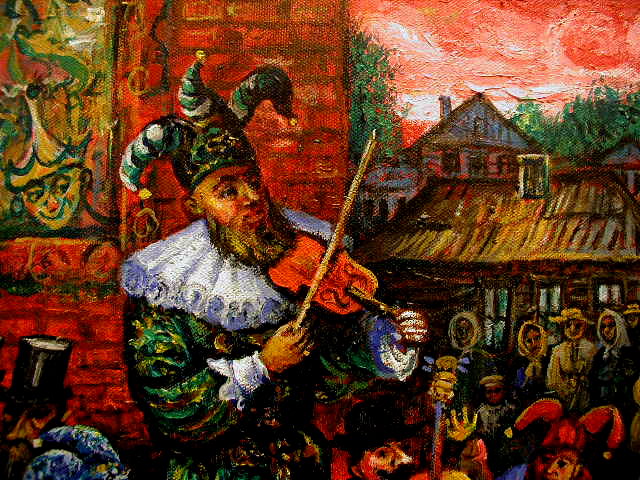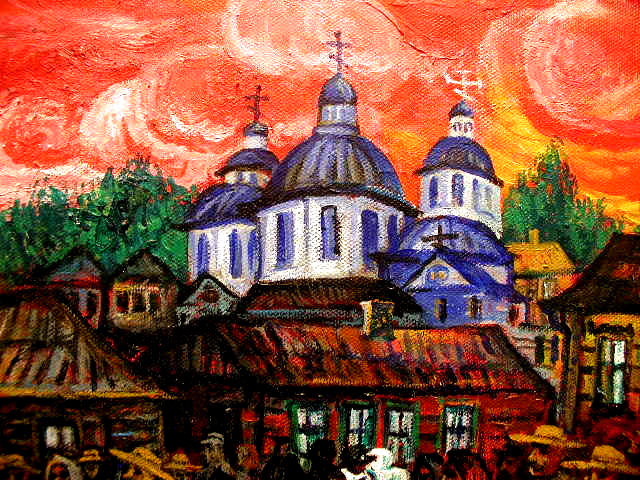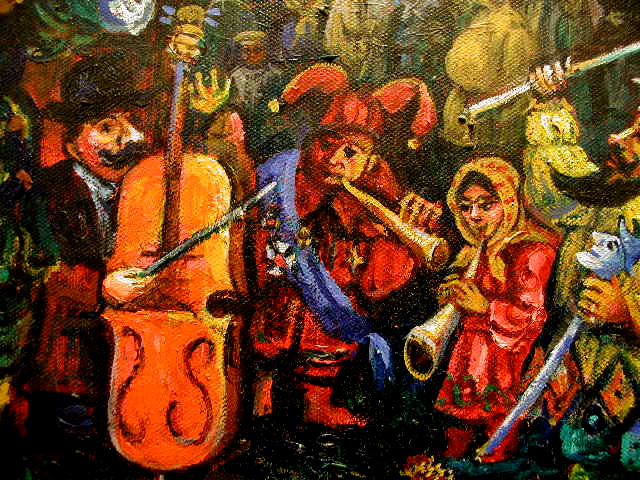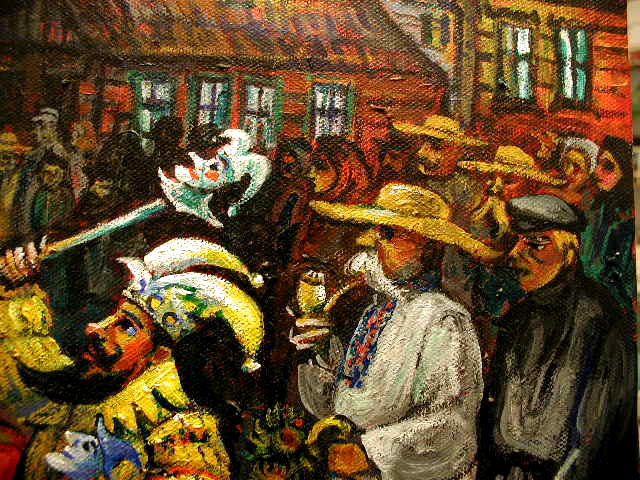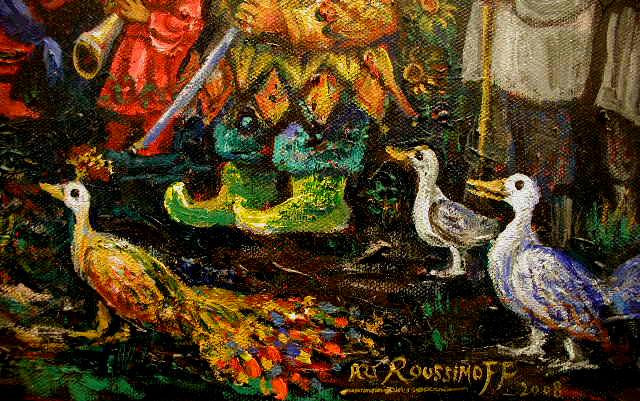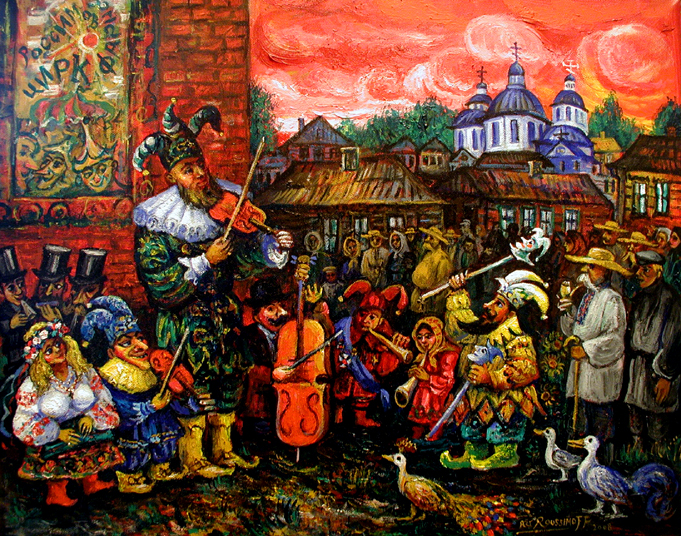 A CIRCUS IS IN TOWN