A Beautiful Magical Vision of Christmas Time in Old World Russia.
CHISTMAS TREE IN RUSSIAN WINTER WONDERLAND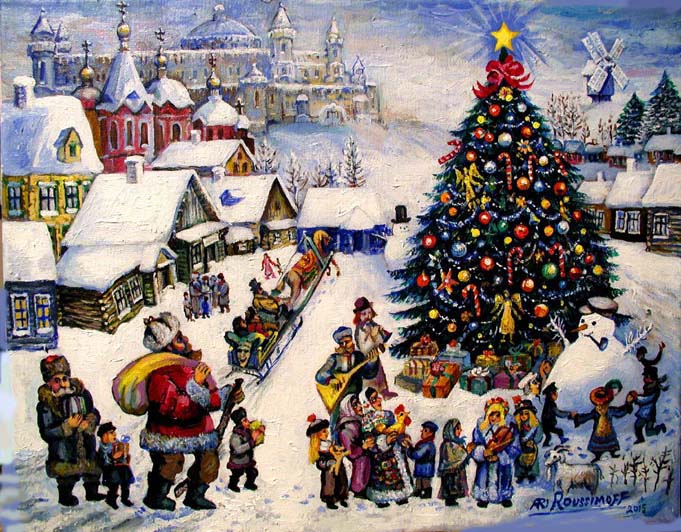 THE ENTIRE VILLAGE BLANKETED BY PEACEFUL SNOW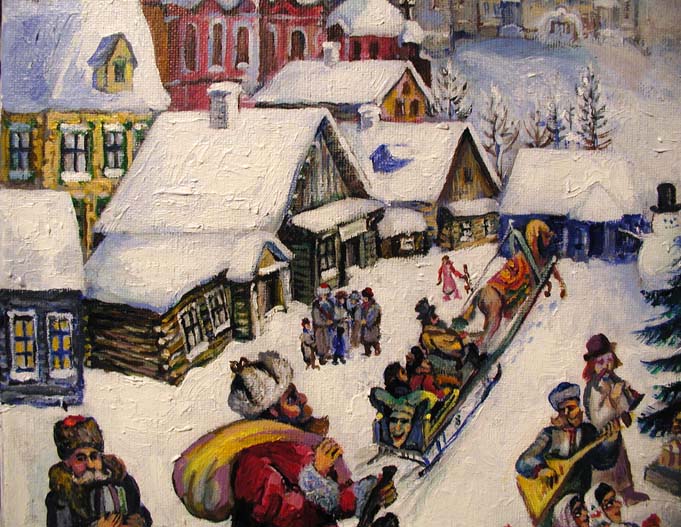 EVERYONE ENJOYS THE FESTIVE CELEBRATIONS!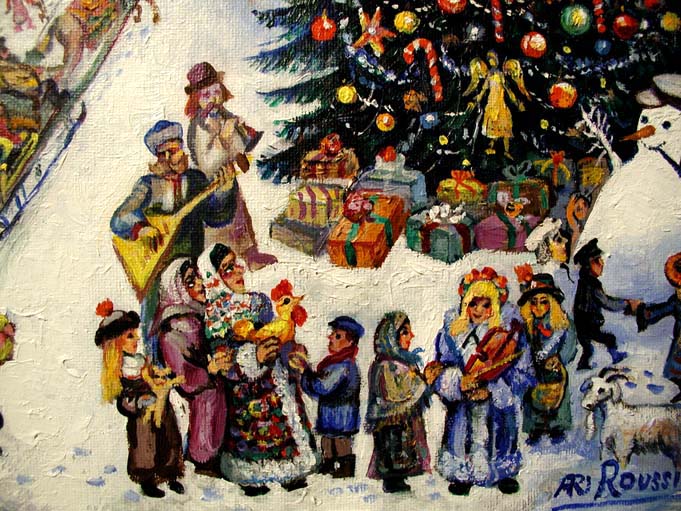 THE CHRISTMAS TREE SPARKLES LIKE JEWELRY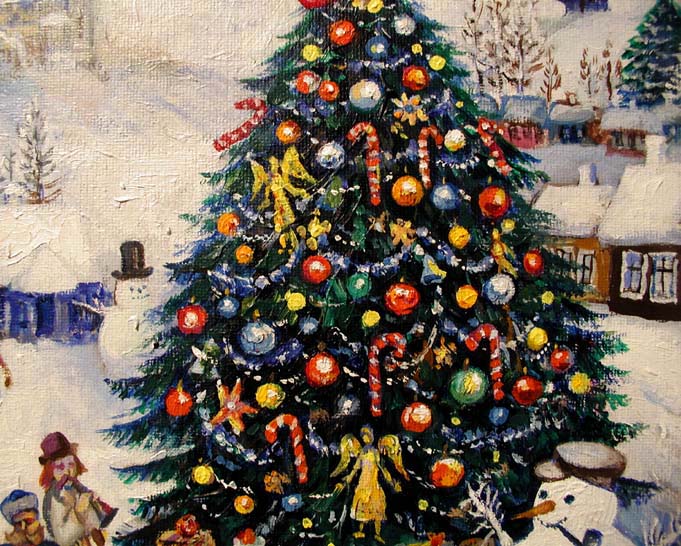 JOY FOR ALL. YOUNG AND OLD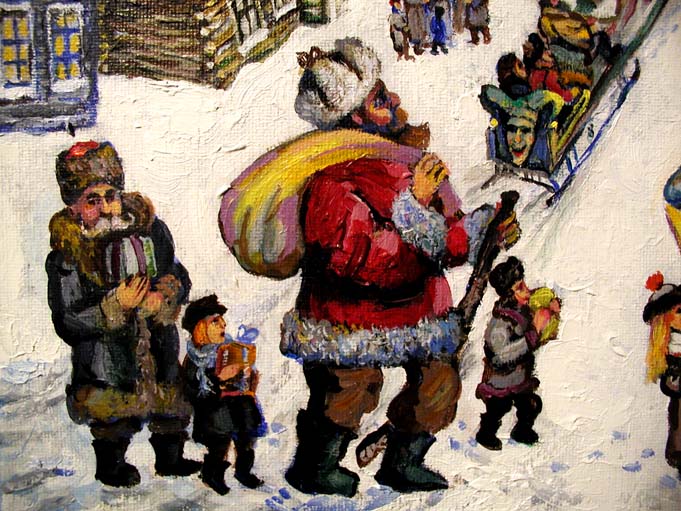 THE HISTORIC OLD CHURCH AND ANCIENT CASTLE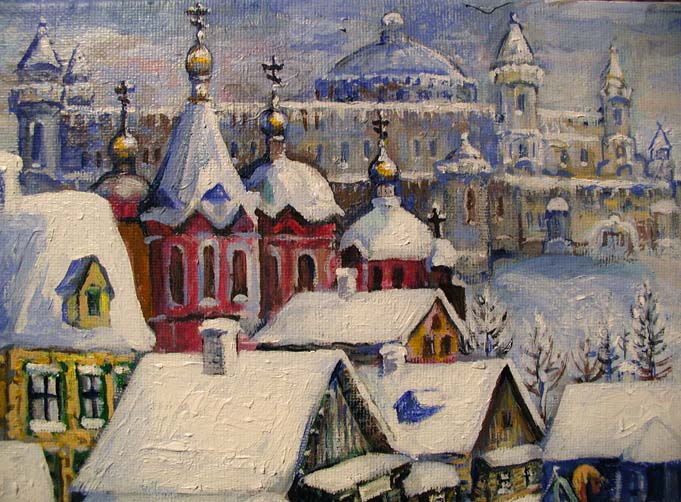 CHILDREN DANCE AROUND THE SNOWMAN!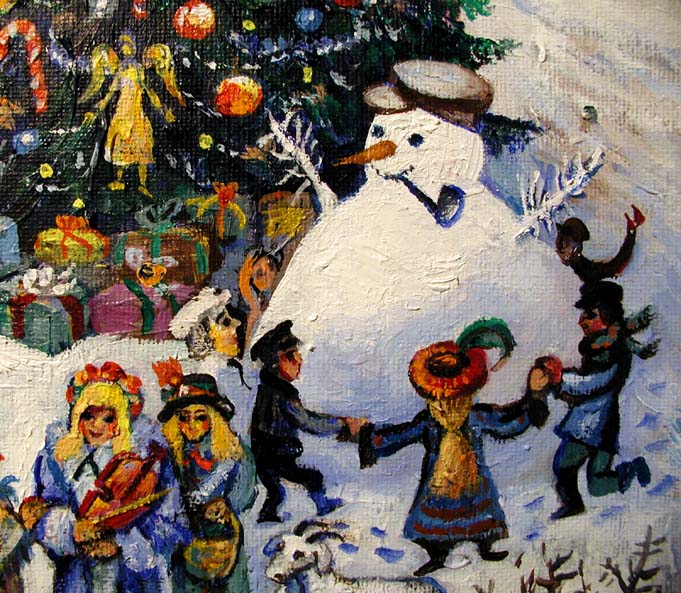 THIS PAINTING WILL LIGHT UP ANY HOME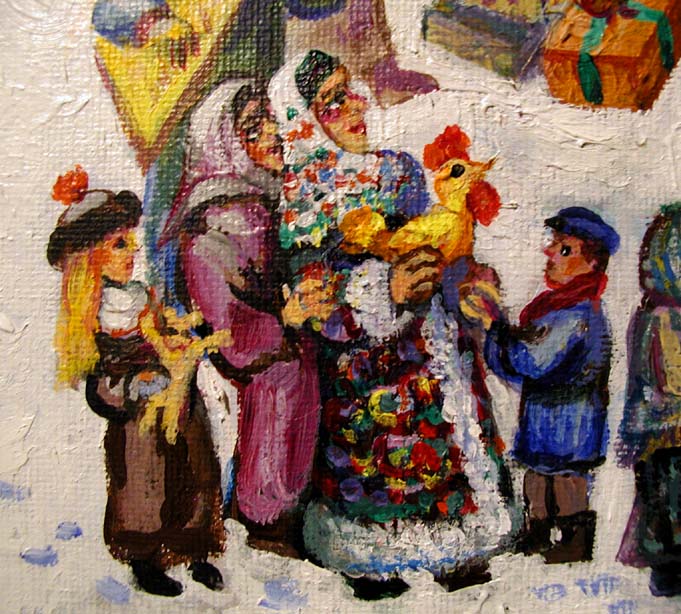 CHISTMAS TREE IN RUSSIAN WINTER WONDERLAND
2015 Acrylic on Canvas 18 x 14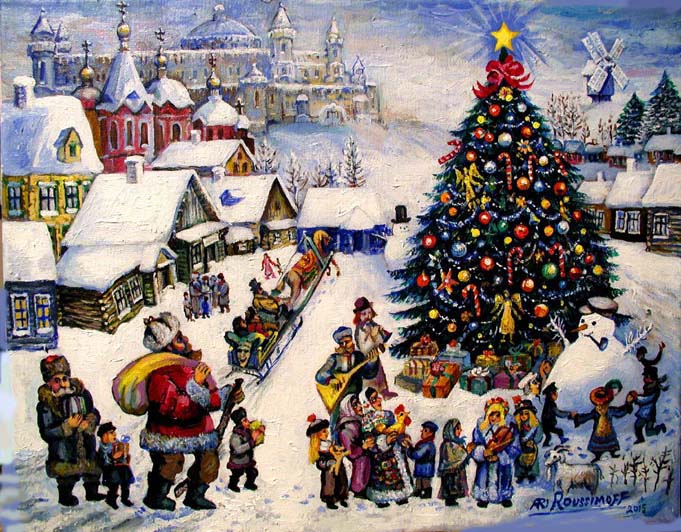 Enjoy this spectacular and original artistic rendering of Christmas time in an old world Russian village. Noted international artist Ari Roussimoff presents us with a truly magical vision. This is a scene that is rich in color and the joyous holiday spirit. The large Christmas tree is beautifully decorated with silver balls, symbolic angels and candy canes. The entire village is blanketed by a peaceful white snow. In the background is an onion domed Orthodox Church, an ancient Castle and a traditional wooden Windmill. The townsfolk all come to celebrate. Even the snowmen and barnyard animals are having a wonderful time. Music is being played and presents are everywhere. This is a Genuine Signed and Dated Ari Roussimoff Acrylic on Canvas Painting measuring 18 x 14 inches. It was painted in 2015. This is a joyful painting if ever there was one.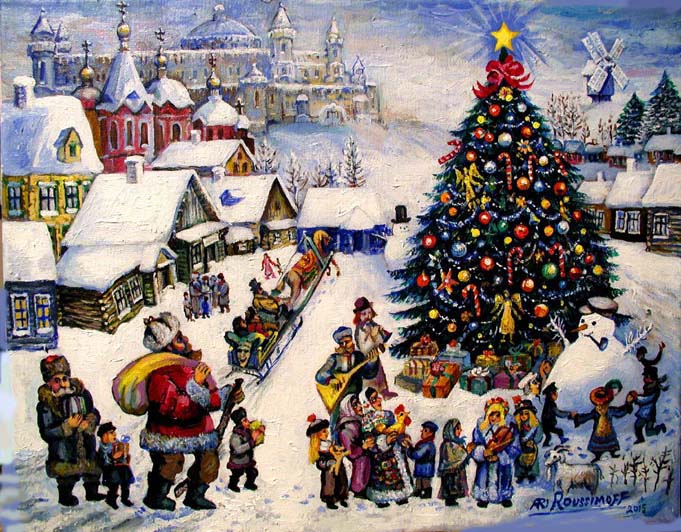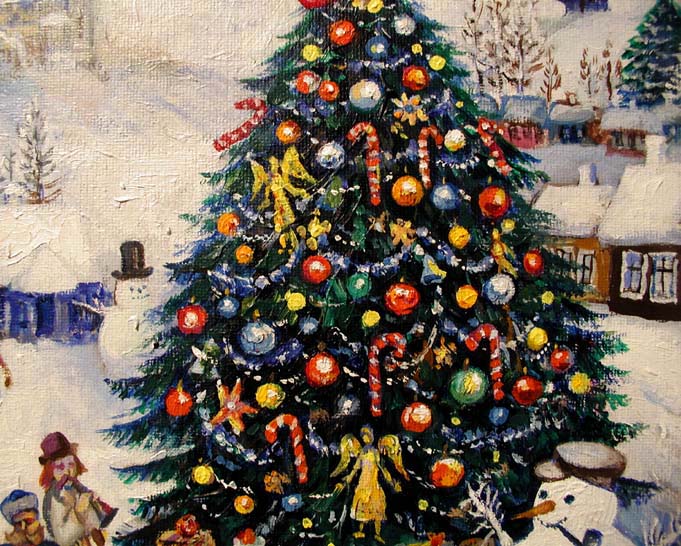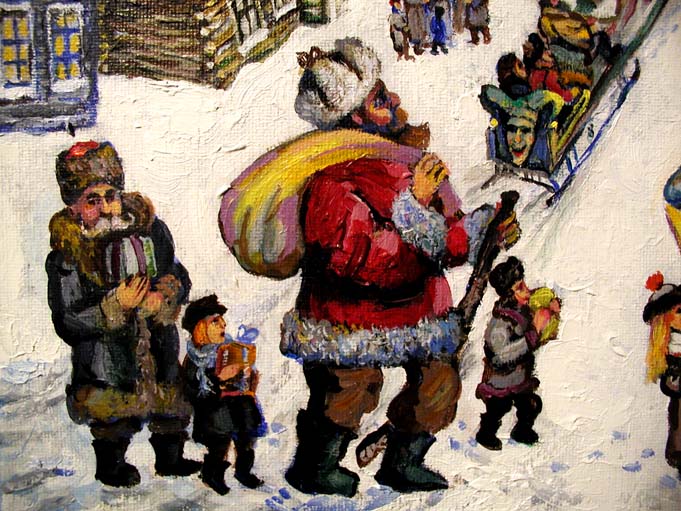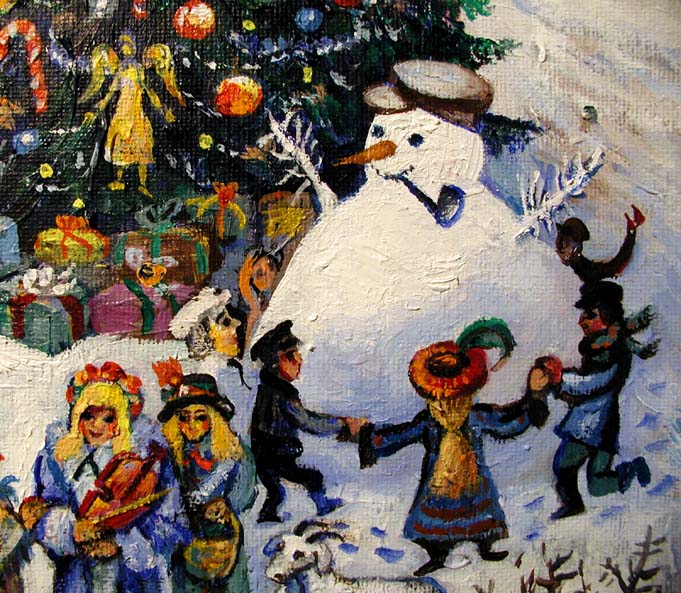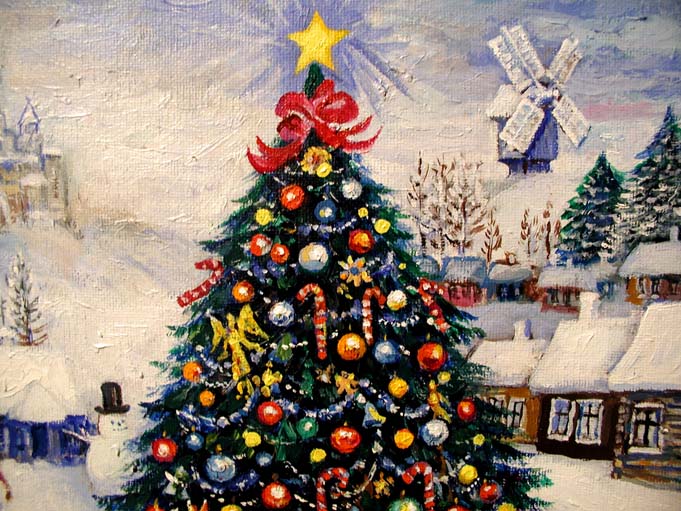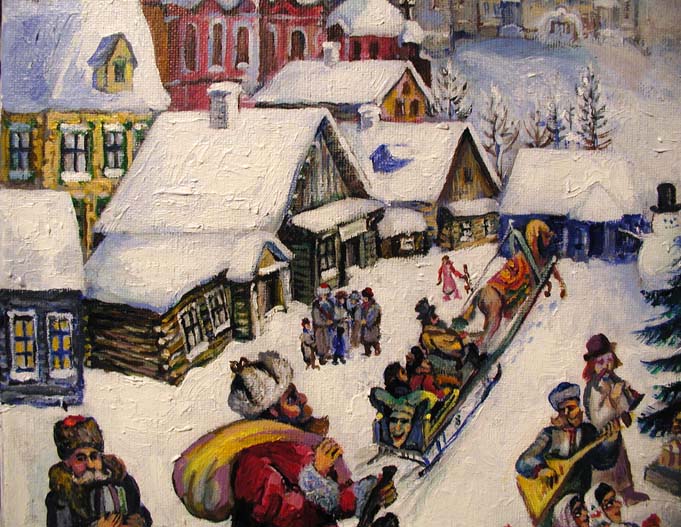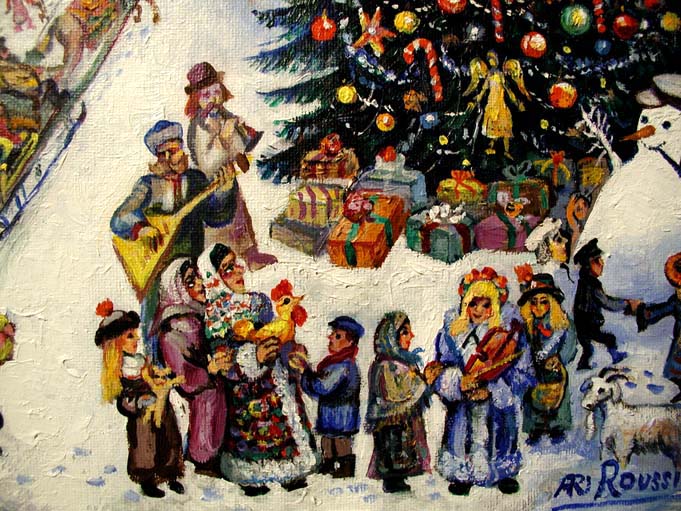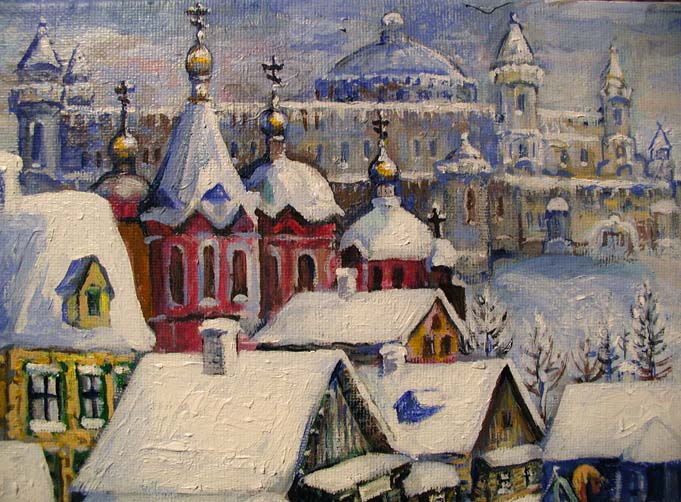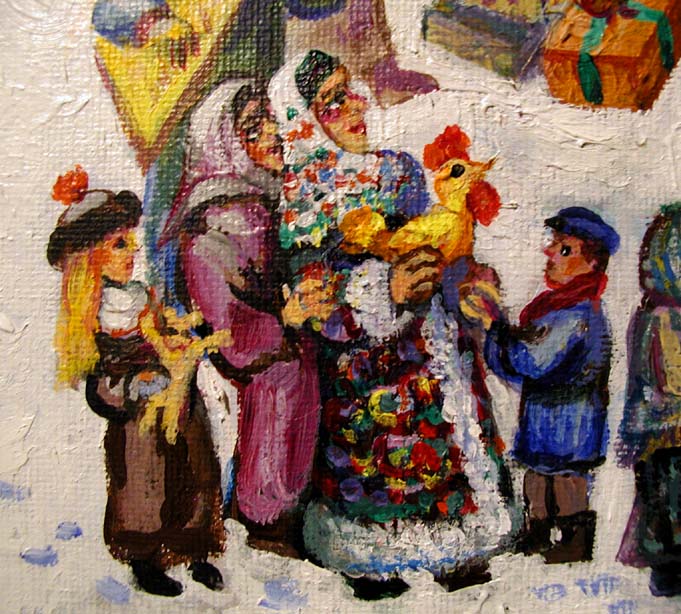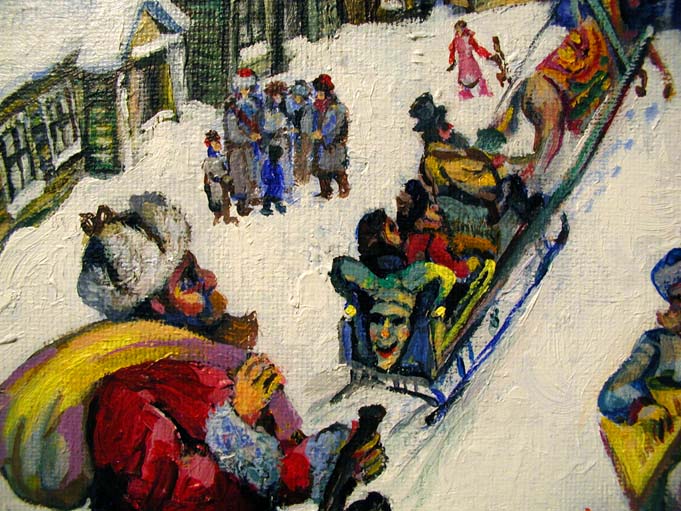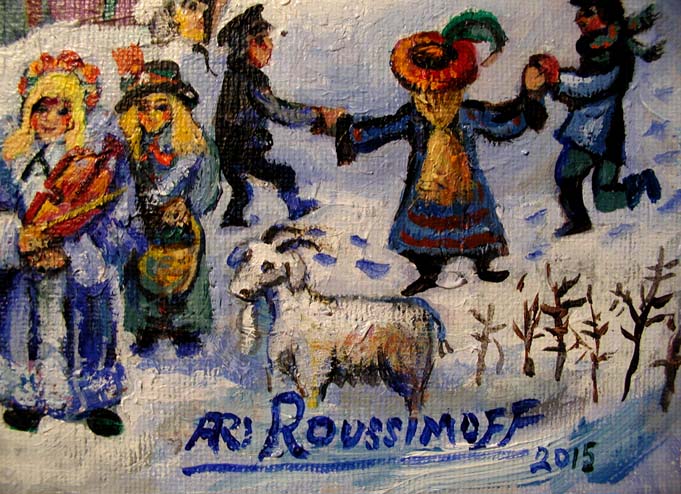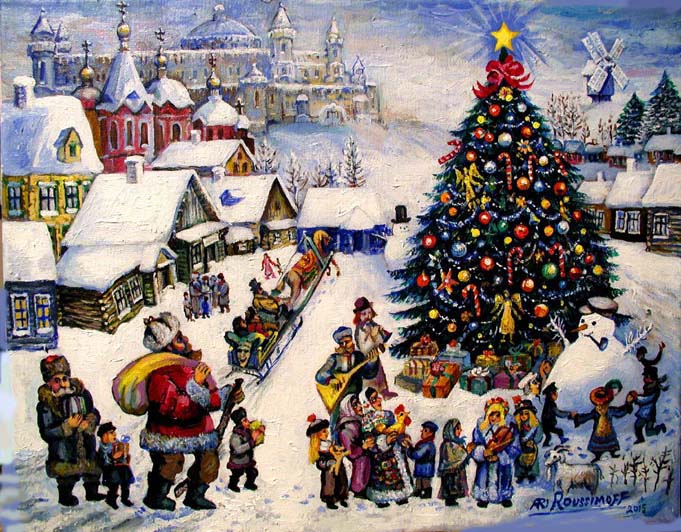 CHRISTMAS TREE IN RUSSIAN WINTER WONDERLAND
2015 Acrylic on Canvas 18 x 14