CARNIVALS, CIRCUS, RUSSIA, UKRAINE, JUDAICA:

In old Ukrainia, Russia, Belorussia or Poland
it was a big day when the carnival came to town. The tents and attractions were usually set up in a part of the largest Market Place which usually was located in proximity of a Church. The townsfolk all came by to see the wonders. Some came with the intent of partaking of every single ride and amusement while others came out of mere curiosity, to only get a brief glimpse of the colourful festivities. Talk about ethnic and cultural diversity! Everyone came together at the sideshows and the markets. Peasants and gentry alike. In any given Ukrainian town, the ethnic mix would include local Ukrainian, Hassidic Jewish, (sometimes Polish and Russian residents, Czarist Police officers and Cossack Hetmans. Its funny how in today's politics they enjoy throwing around the word "diverse"as if it is something recently discovered. That may be propaganda, but it is not reality.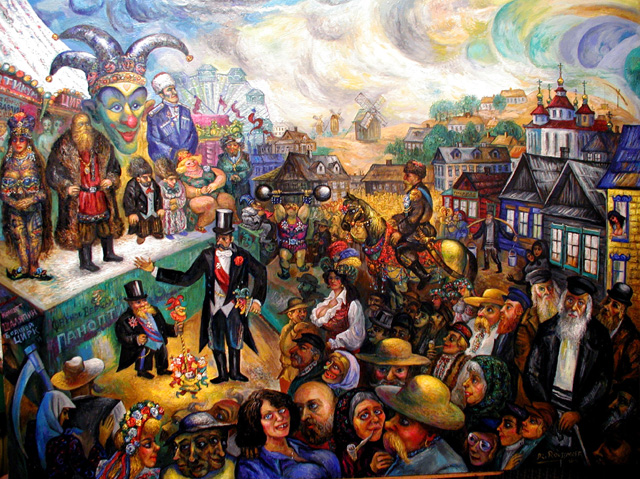 CARNIVAL SIDESHOW

36 x 48 oil on canvas

$19,999.99

OR TO MAKE A BEST OFFER EMAIL forviv@aol.com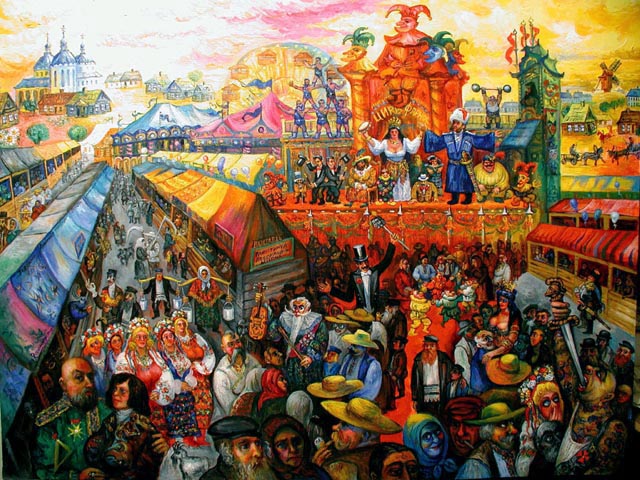 CARNIVAL FESTIVITIES

36 x 48 oil on canvas

$19,999.99

OR TO MAKE A BEST OFFER EMAIL forviv@aol.com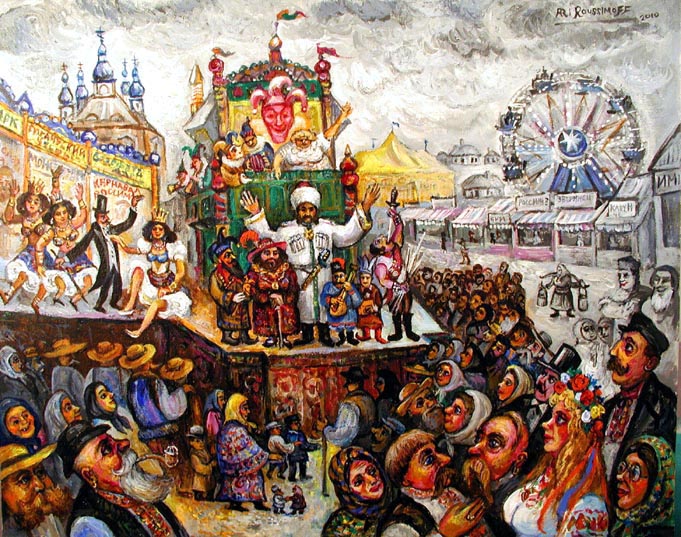 CARNIVAL IN UKRAINIAN VILLAGE
2010 Acrylic on Canvas-Panel 16 x 20
$2,500.00
OR TO MAKE A BEST OFFER EMAIL forviv@aol.com