AN EXCITING ARTWORK BY INTERNATIONAL ARTIST!
An Amazing Cubist Composition of Musicians Playing at a Russian Village Carnival.
MUSICIANS PLAY AT THE OLD VILLAGE CARNIVAL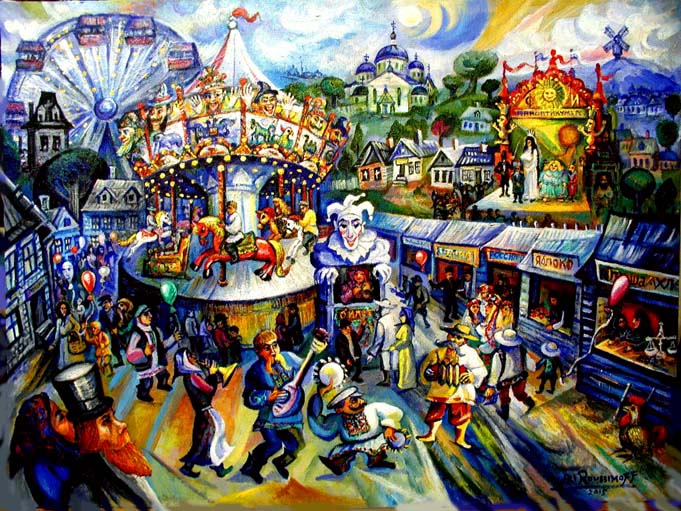 A Great Panoramic Scene of Amusements, Rides, Sideshows, Balloons and Stalls. The Entire Village Comes Out to Have Fun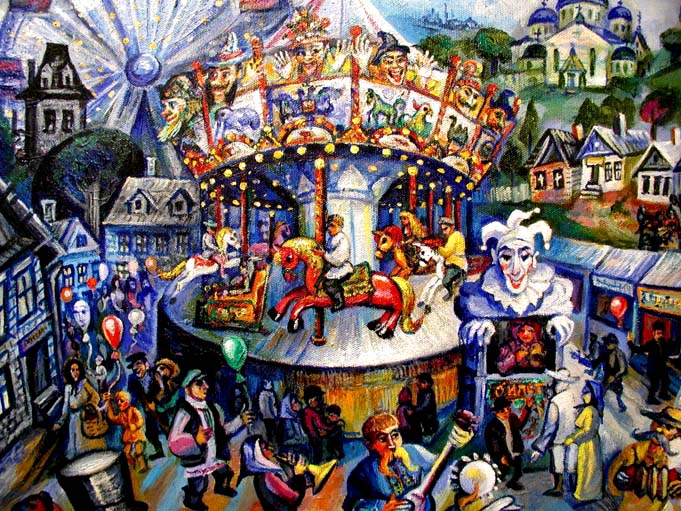 A GRAND EVENT FOR BOTH YOUNG AND OLD TO ENJOY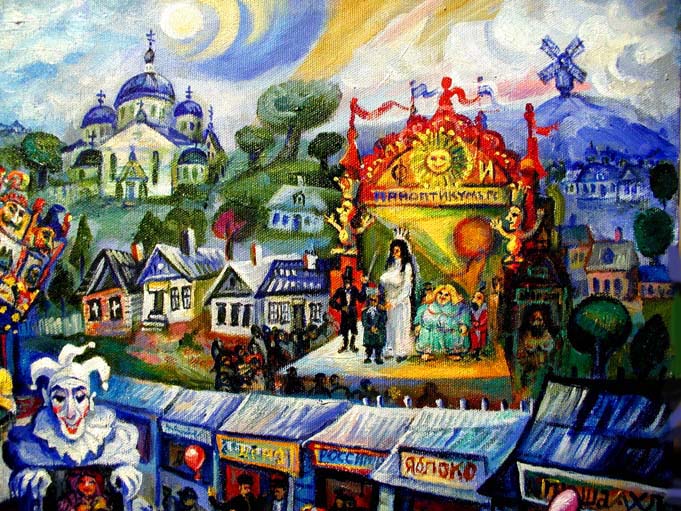 MAGICAL COLORS, A HIGHLY SPIRITED PANORAMA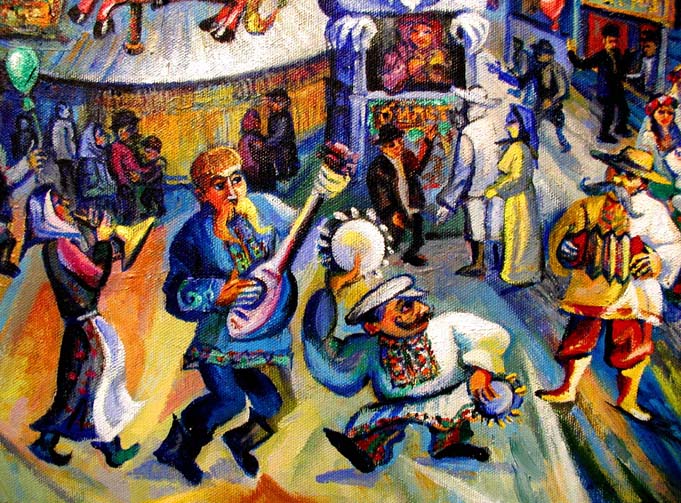 THE MERRY-GO-ROUND, A CAROUSEL OF VIVID COLOR!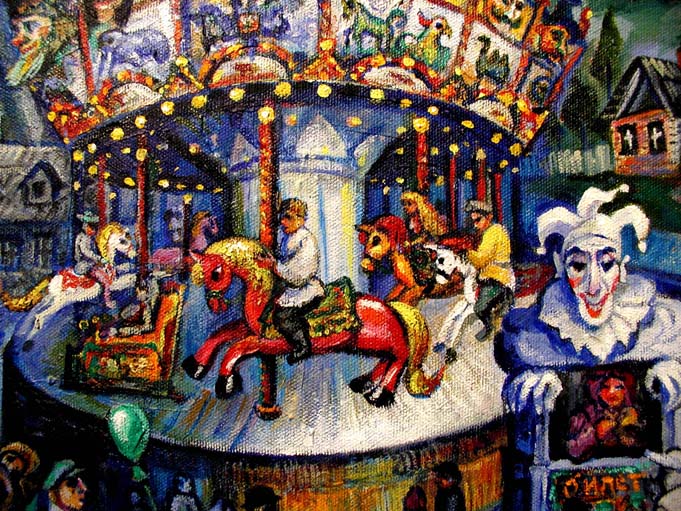 A MASTERFUL CELEBRATION OF LIFE AND WONDER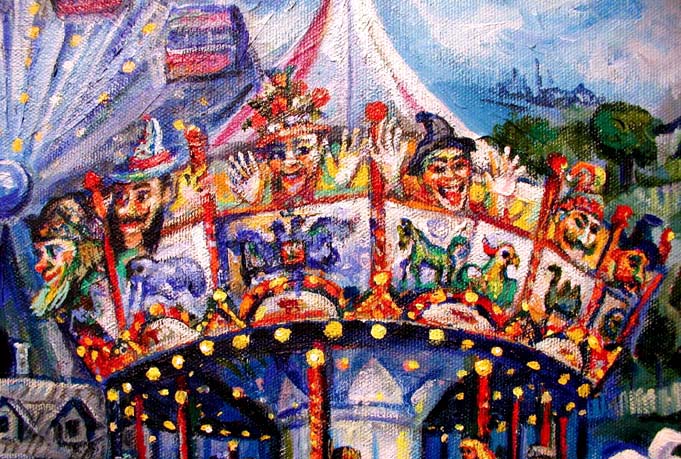 BALLOONS AND STALLS OFFERING APPLES AND BREAD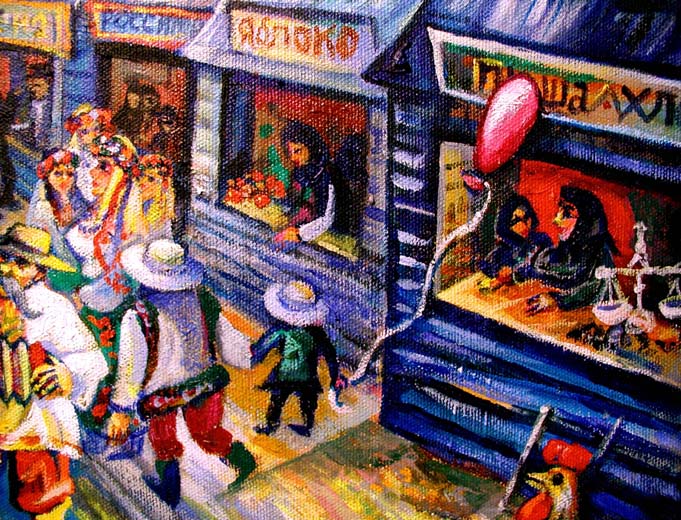 LIFE AS IT ONCE WAS, A LONG LONG TIME AGO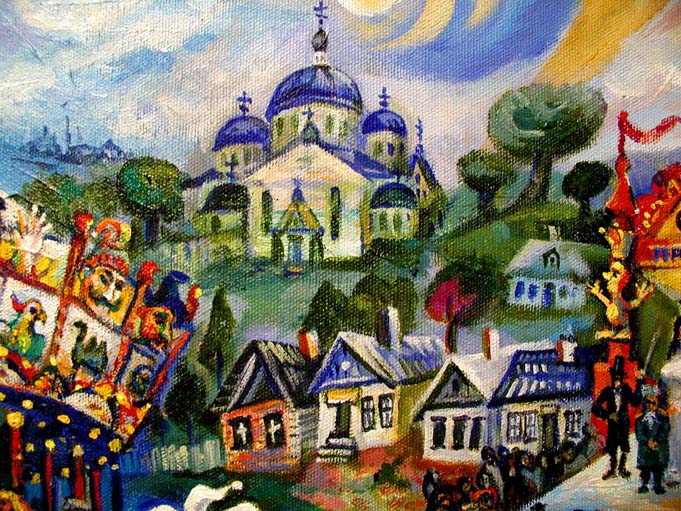 A Captivating Artistic Evocation of Russian Folk Traditions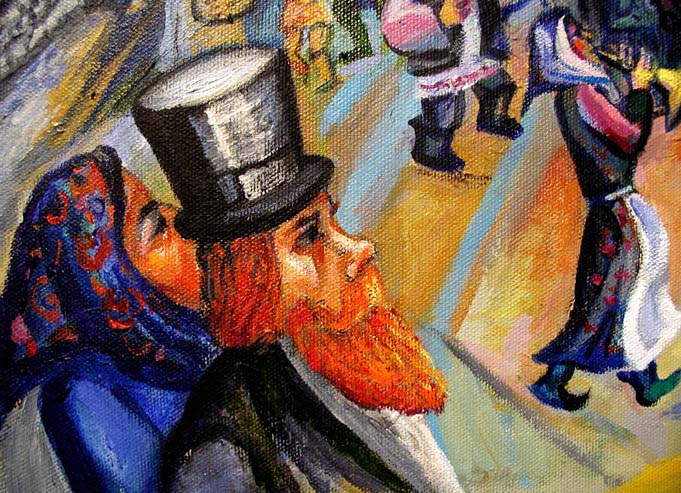 MUSICIANS PLAY AT THE OLD VILLAGE CARNIVAL
2015 Acrylic on Canvas 18 x 24 inches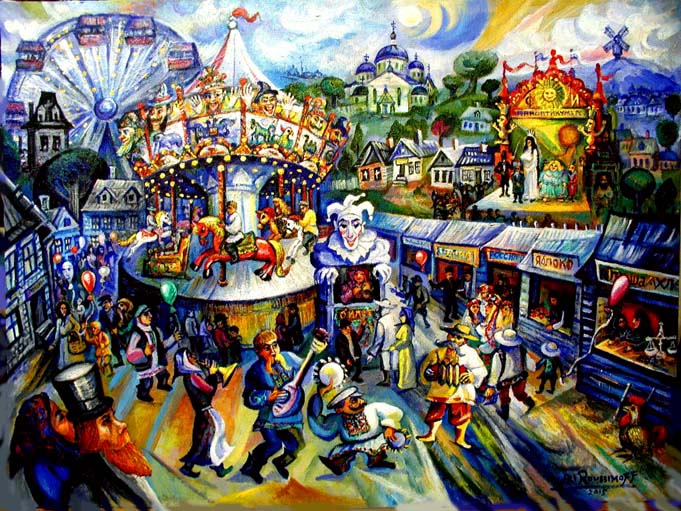 This is a very impressive panoramic composition painted in a style that beautifully incorporates lyrical forms of Cubism in a distinctive and original Ari Roussimoff manner. With magical, spirited colors, the artist shows us the old-world Russian village at its livliest. Here is the annual carnival with its many fine amusements, rides and wonders. The scene is rich in colorful figures wearing all manner of folk costume and dress. Four musicians play merry tunes in front of the fantastical Baroque Carousel. Nearby is the sideshow where a shapely giantess and other unique performers and freaks are exhibited on the stage. In the distance are rustic wooden cabins, an onion domed Russian Orthodox Church and a typical windmill. "MUSICIANS PLAY AT THE OLD VILLAGE CARNIVAL" is an Authentic Signed and Dated Ari Roussimoff Acrylic on Canvas Painting measuring 18 x 24 inches and dated 2015. Buyer will receive a certificate of authenticity. This painting is an absolute gem! A perfect addition to any quality collection of fine art or Slavic culture.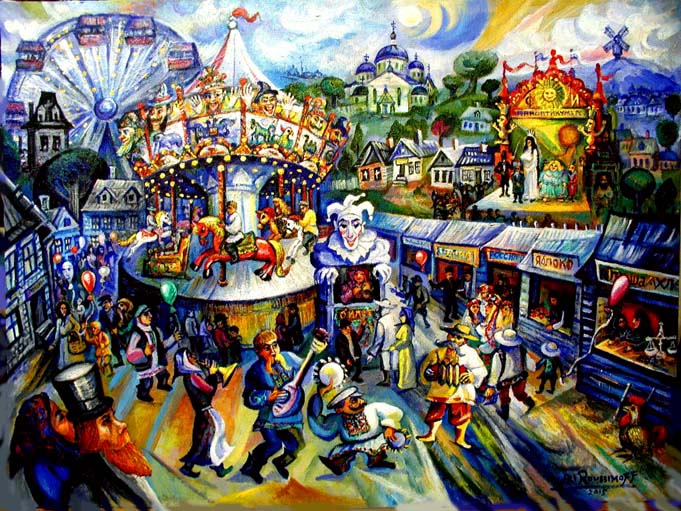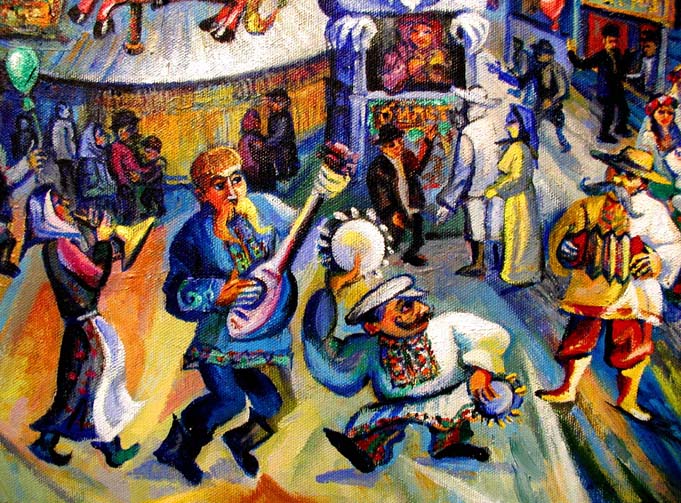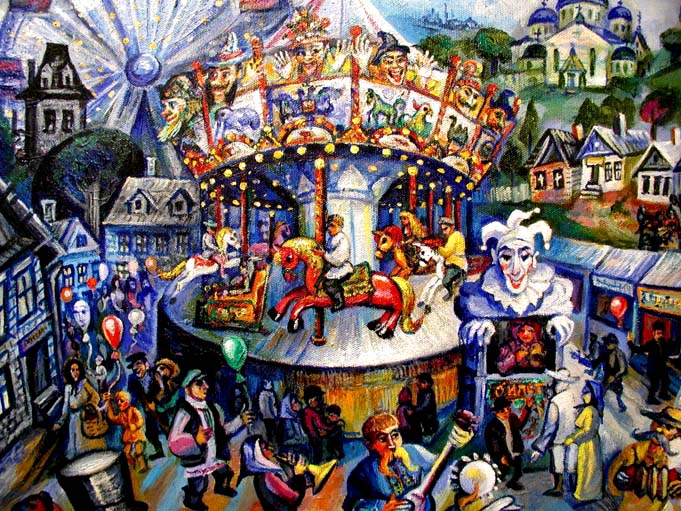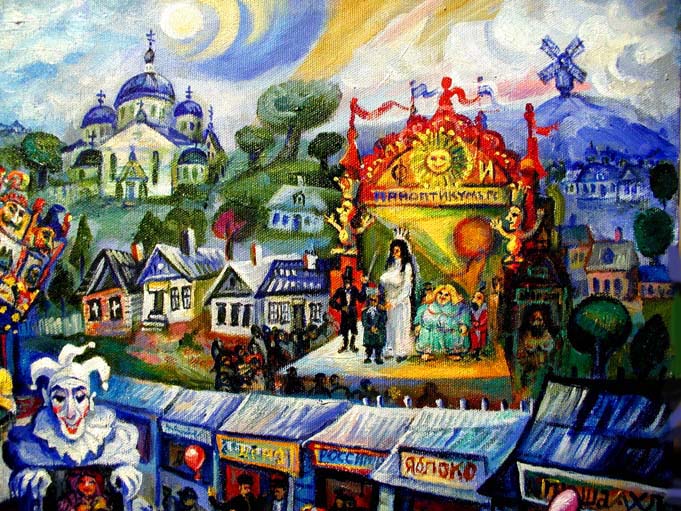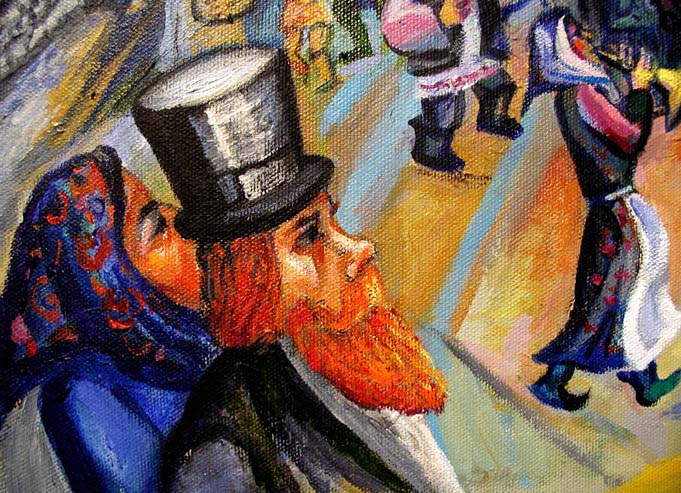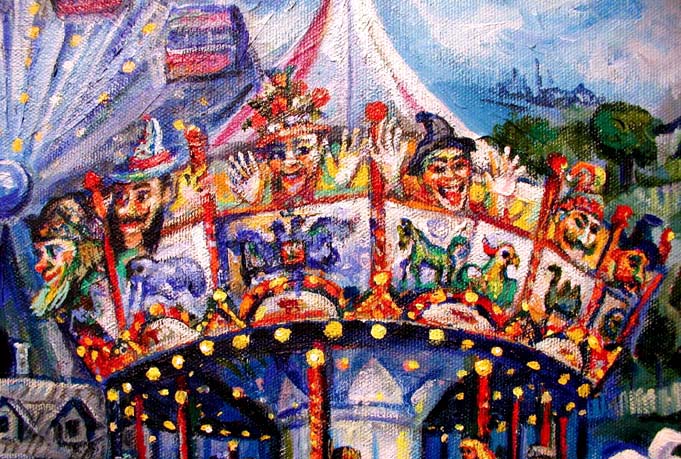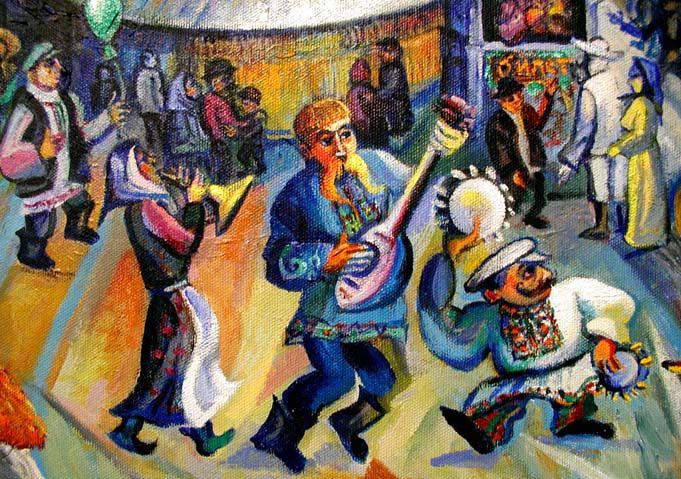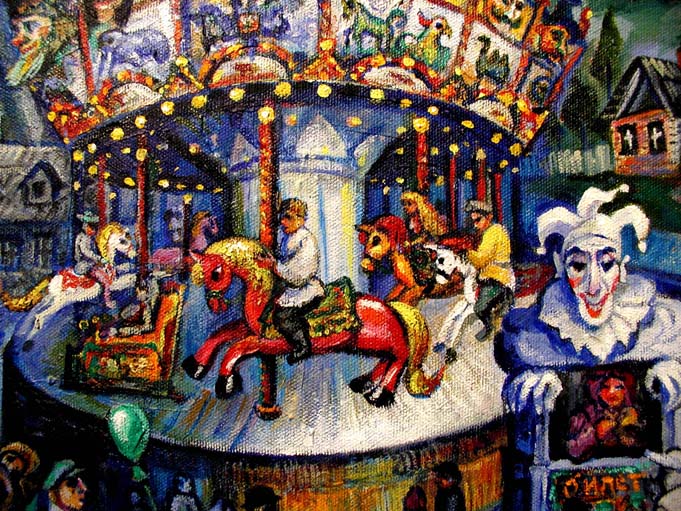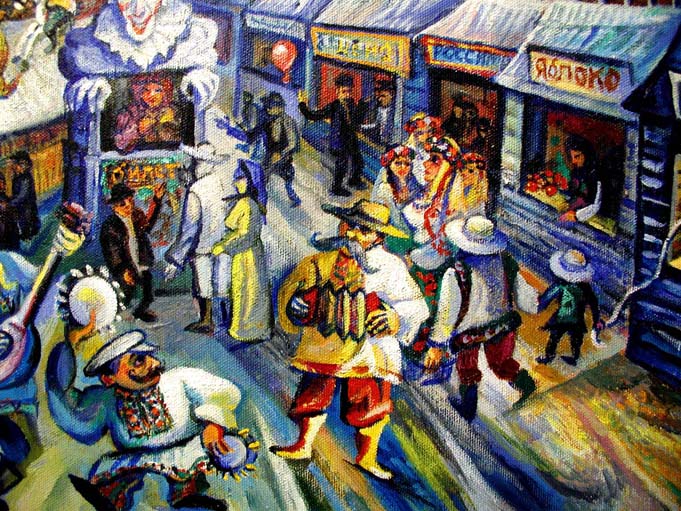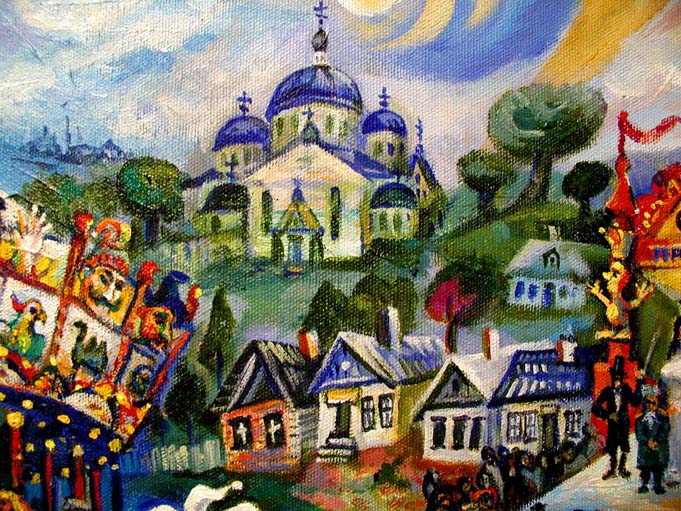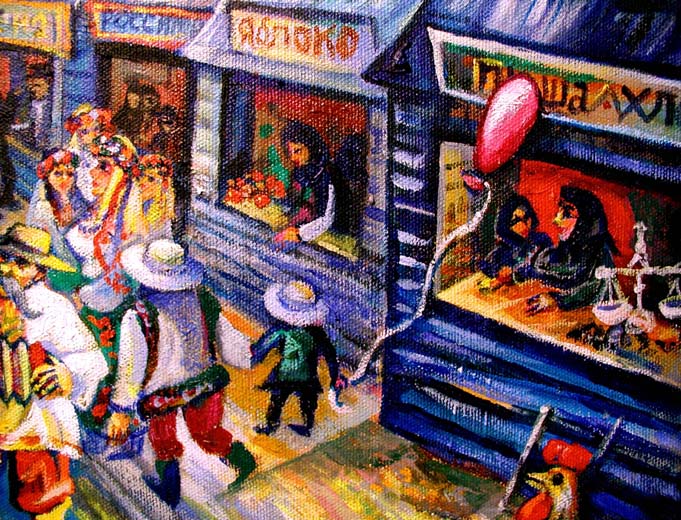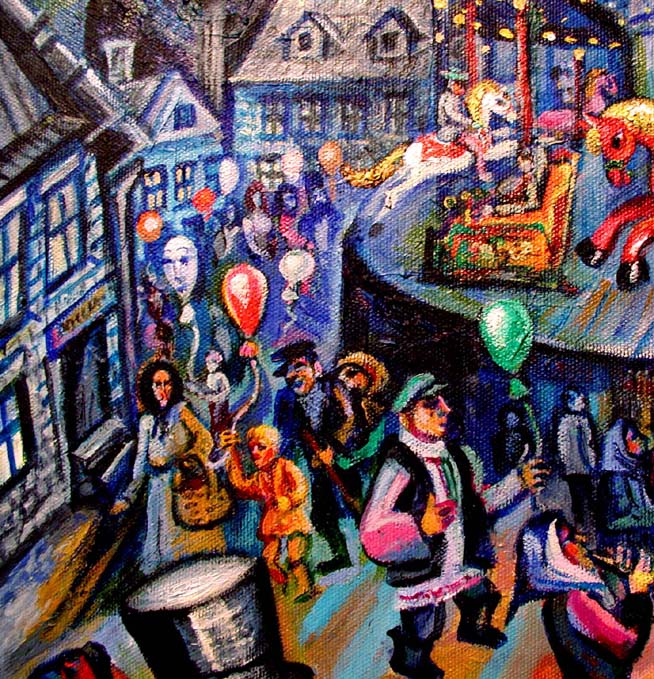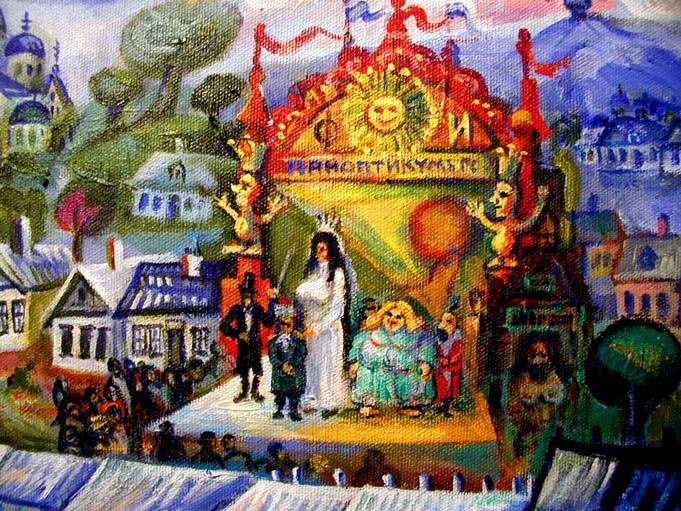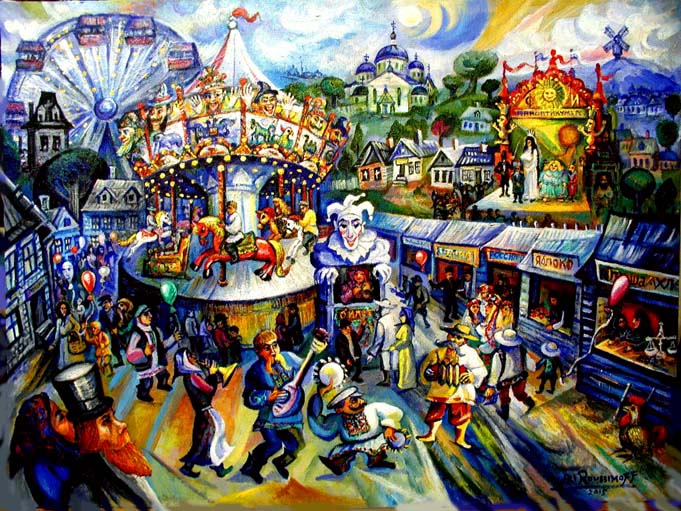 MUSICIANS PLAY AT THE OLD VILLAGE CARNIVAL
2015 Acrylic on Canvas 18 x 24 inches