A Fantastical World of Acrobatics and Mirth is Being Celebrated in this Wonderful Jewel-Like Work of East-European Art.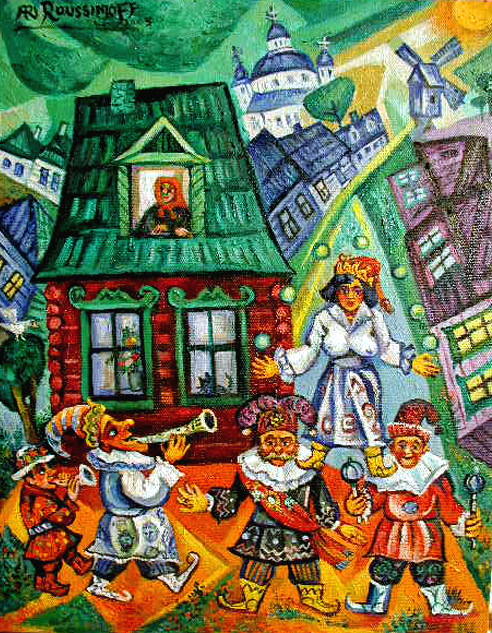 "ACROBAT PERFORMERS" is an Authentic Signed and Dated 2005 Ari Roussimoff Oil on Canvas Painting, measuring 11 x 14 inches and dating from in 2005. "ACROBAT PERFORMERS" is a beautifully hypnotic gem. With its warm sense of folksy good humor, brought to life with an exciting combination of lively, yet poetic colours, this is an artwork that is sure to bring much joy and peace to any collection. Male and female Jugglers, Clowns, Jesters and Acrobats perform on the streets of this endearing fairytale-like "Old World" village. A woman sits mezmerized at the attic window. A small bird perched on a tree sings along. Inside the windows, there is an attentive cat and a large buoquet of flowers. The ancient historic church and the old wooden windmill tower over the small rustic timber homes. A masterful depiction of the old world of Russian, Ukrainian, Polish and other Eastern European small towns of years gone by (the Shtetl). The stories of Russian, Ukrainian and Yiddish authors and poets Gogol, Shevchenko and Sholem Aleichem come to mind. This painting is a true gem! A perfect addition to any quality collection of fine art, Judaica or Slavic culture.
"ACROBAT PERFORMERS" is as uplifting a painting as one could hope for. The purchaser will receive a certificate of authenticity.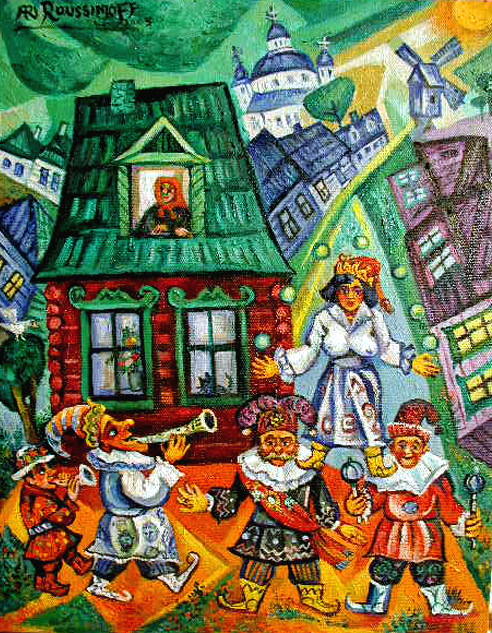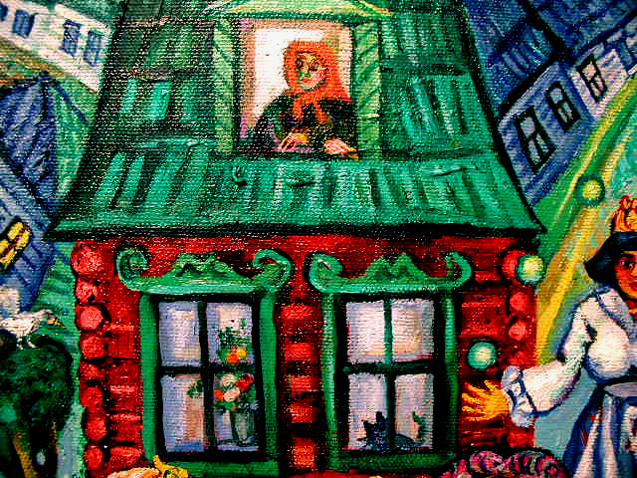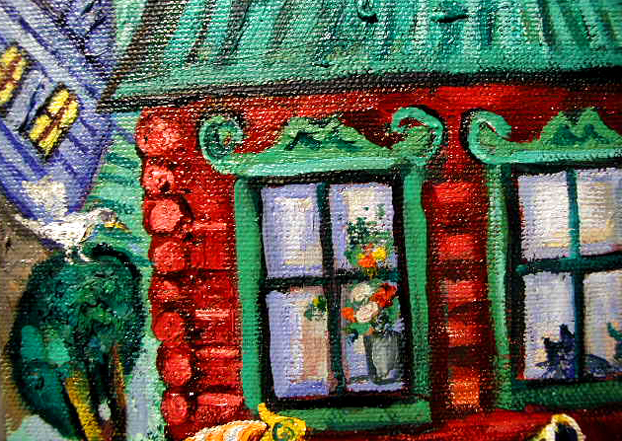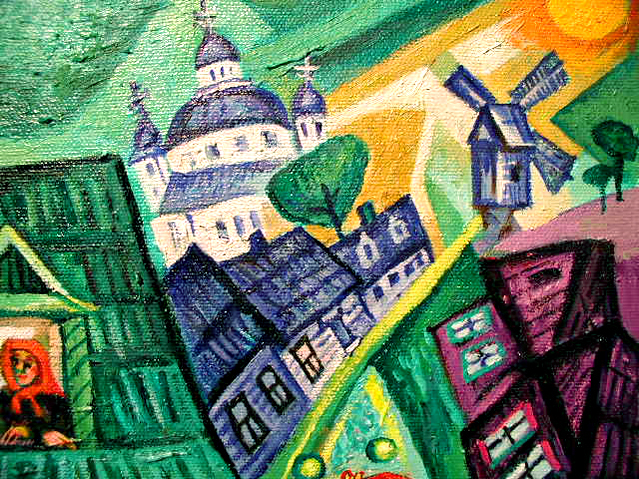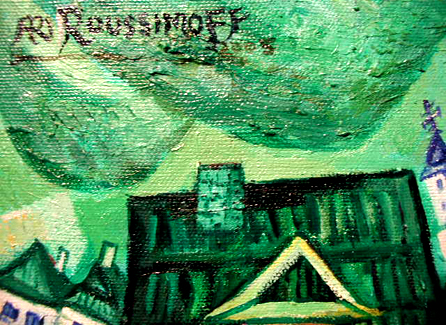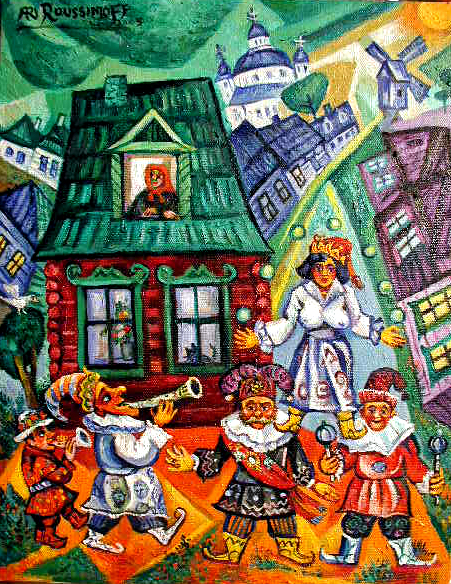 "ACROBAT PERFORMERS"
Oil on Canvas by Ari Roussimoff