A Beautiful Evening During The Winter Season.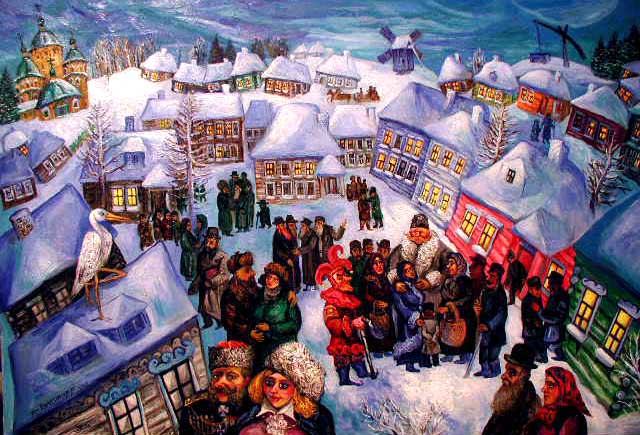 "EVENING IN WINTER" is a Genuine Signed And Dated Ari Roussimoff Oil on Canvas Painting, measuring a large sized 24 x 36 inches. This large painting was created in 2005. The joys of a snowy winter evening in a small Russian town is beautifully captured by the rich brush and palette of Roussimoff. This is the artist at his very best.
The purchaser will receive a certificate of authenticity. FREE S/H (USA). International buyers should first contact us to find out about exact charges and conditions. Thank You.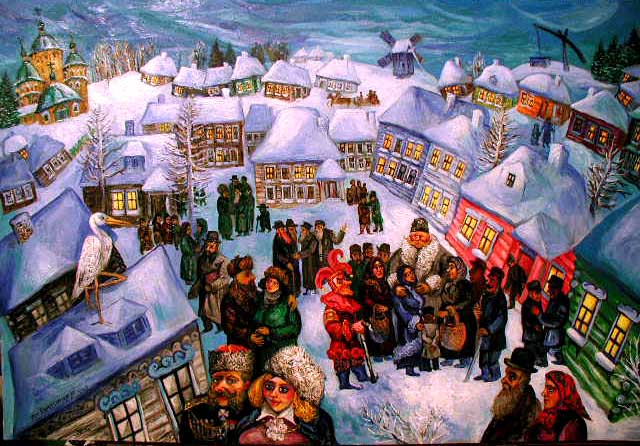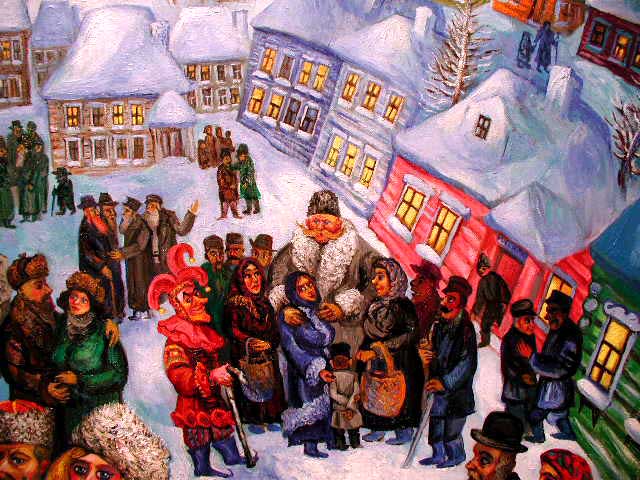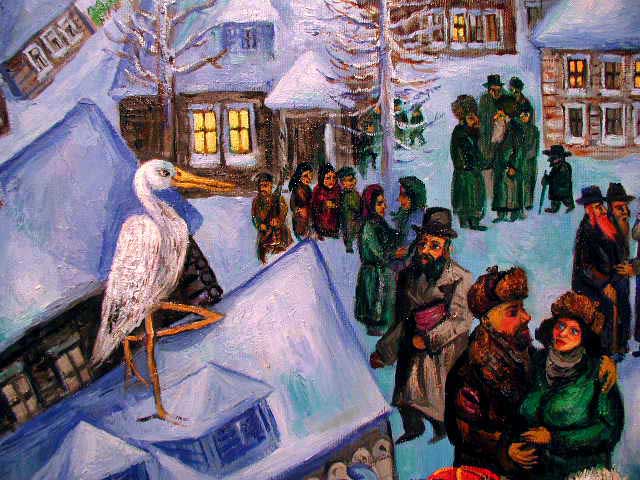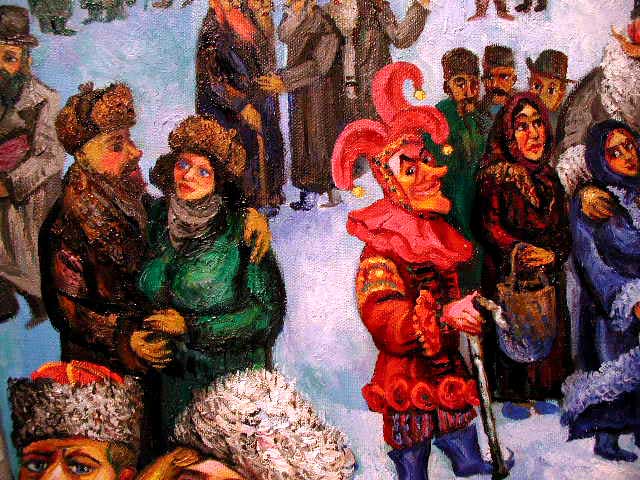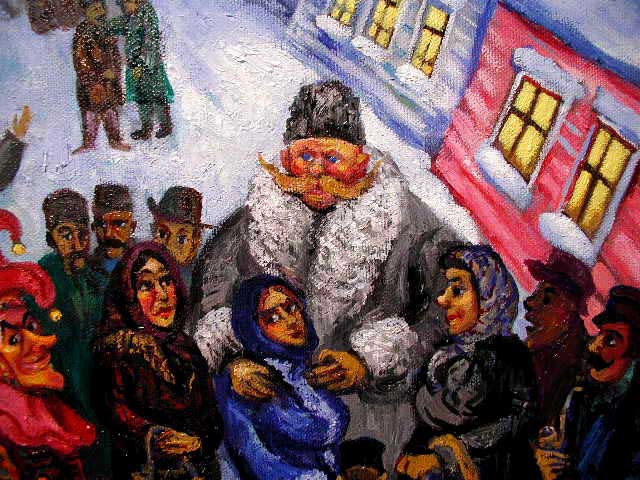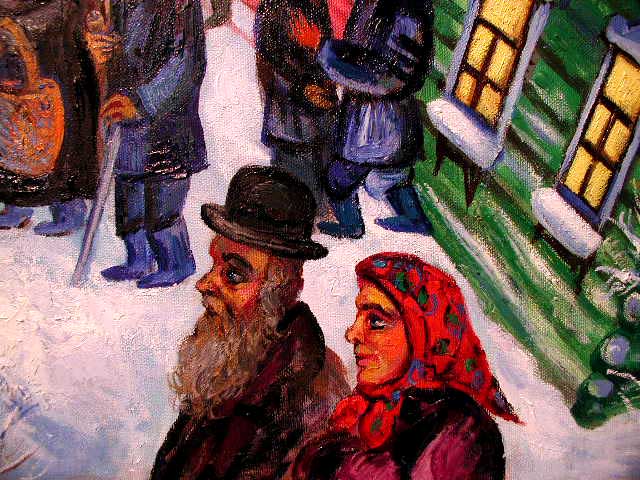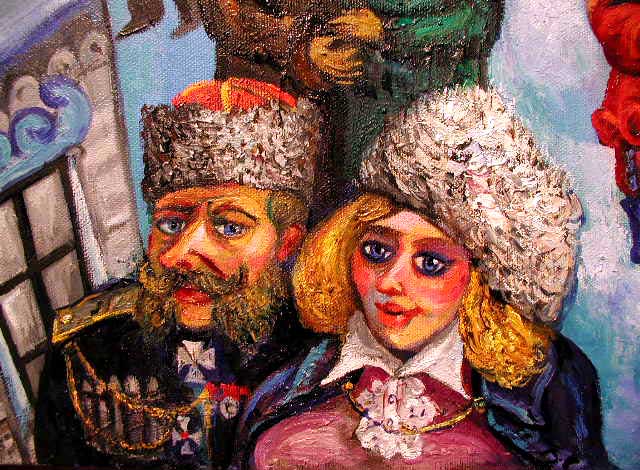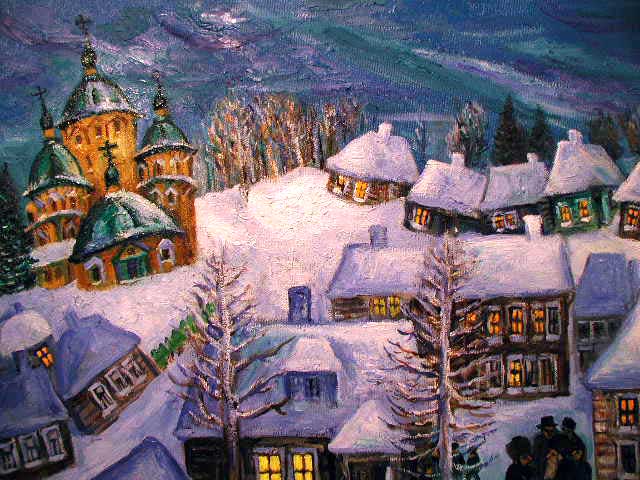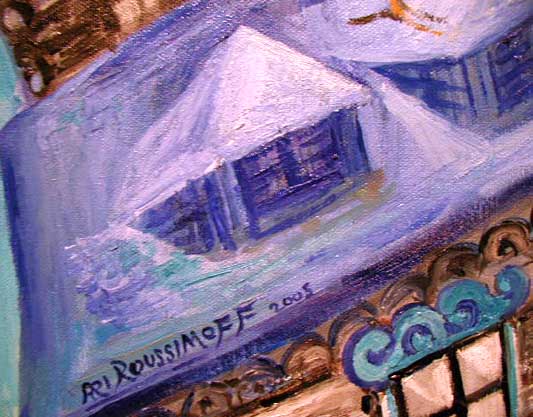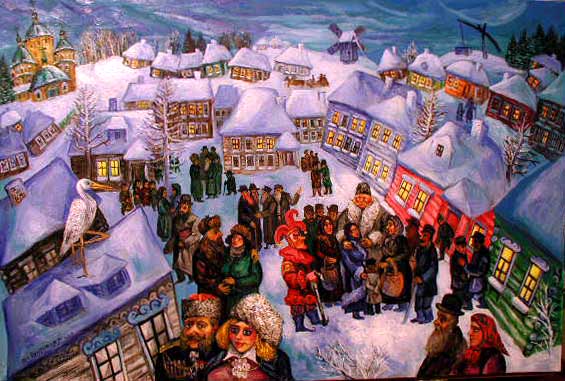 "EVENING IN WINTER"
Oil on Canvas by Ari Roussimoff