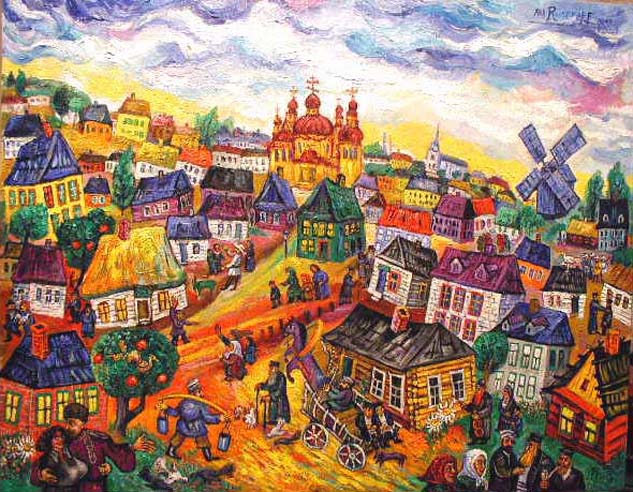 "SUMMERTIME IN THE OLD COUNTRY"
This Great Canvas Depicts The Warm, Comfortable Summer Season! The Entire Town Is Bustling With Joy!!! This Painting is Sure to Brighten Up Your Room and Your Day!!! A Vision Of Innocence, Purity And Great Love. "SUMMERTIME IN THE OLD COUNTRY" is truly impressive in every respect! It is a genuine signed and dated Ari Roussimoff Oil on Canvas Painting, measuring a large-sized 24 x 30 inches. This fabulous canvas was painted in 2003. The ancient historic hometown is filled with mirth and fable. This charm-filled Russian Small-Town Scene is a glorious fun-filled tribute to life as it once existed in the "Old World". This particular archetypal place is the quintessential embodiment of thousands of small towns across Eastern Europe that are both beloved and nostalgic memories in the hearts of those who have once lived there. On a beautiful Summer day, everyone is present to enjoy the warmth of the day. The apple trees are brimming with fresh red fruit. The birds are everywhere and a merry stork stands comfortably perched atop a rooftop. People come and go. A lady carries off a goose. Some are at work, while others are at leisure and still others are engaged at play. Children hop rides on the back of wagons and the fiddler (Klezmer) is accompanied to a gig by his wife and child. Peasants take a break from their work to engage in small talk and gossip. Dressed in white blouses and wide-brimmed hats of straw, they have come to town from the fields. The ever-so-powerful water carrier is diligently delivering the heavy buckets of water to some customer. On the bottom left of the canvas is Roussimoff himself, joyously presenting his beloved world to his special lady. One can virtually hear the voices of all the people with their diverse mixture of local languages: Russian, Ukrainian, Yiddish and also Polish. This is the old world of Eastern Europe immortalized, the legendary "Shtetl" at its most colourful. In a masterful melding of vibrant rich reds, lovely pinks, warm orange and yellow, complementing cool blues and deep greens, a host of storybook type characters go about their merry way trading away, in an environment reminiscent of a story by Gogol or Sholem Aleichem. The scene creates a life-affirming rendering of what life was once like in the historical fairytale-like Russian or Ukrainian small town. This beautiful and most lively "SUMMERTIME IN THE OLD COUNTRY" is True Classic Nostalgia, a Fantastical Vision, which will take the viewer back into space and time. Rendered in a combination of heartwarming Colours and Vigourous, and Spontaneous Brushstrokes, the effect is one of Joy and Merriment. True to life, this beautiful painting steers clear of the 'manufactured' look of so many tourist oriented Russian collectibles. It is a Wonderful Evocation of a World Which Still Lives On in Our Hearts and Memories.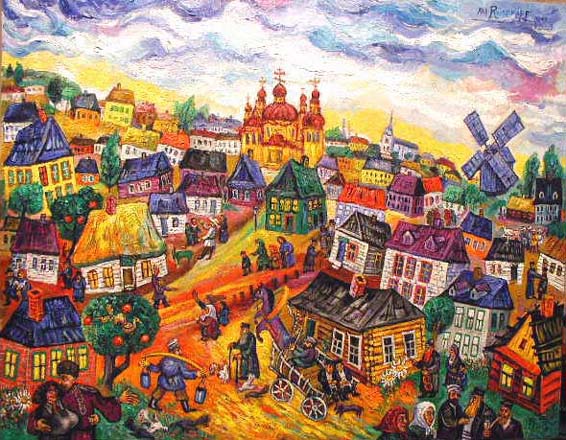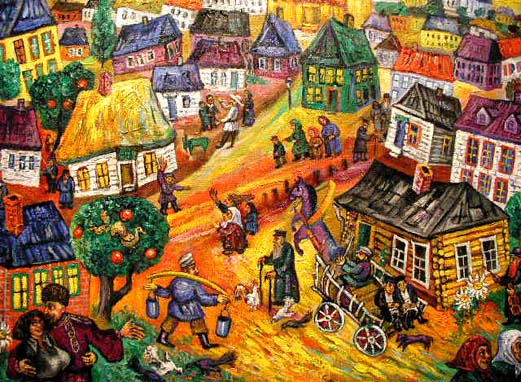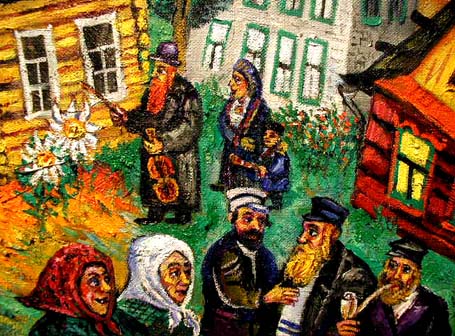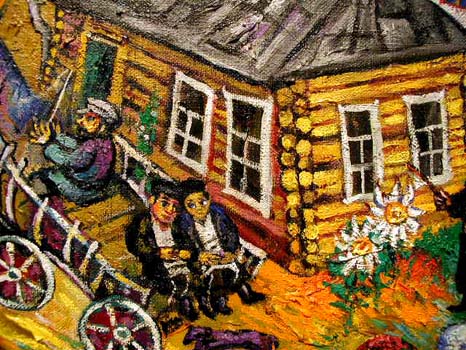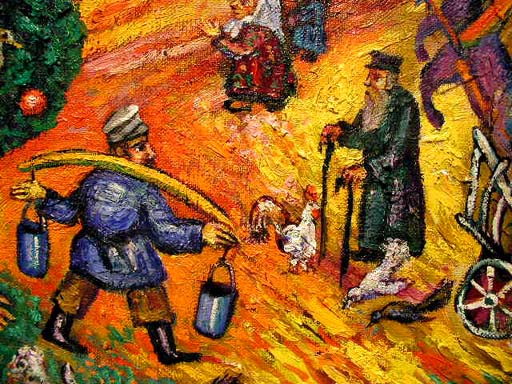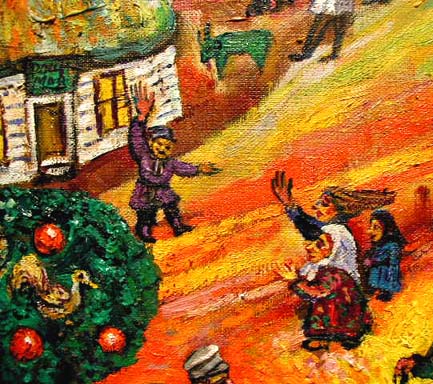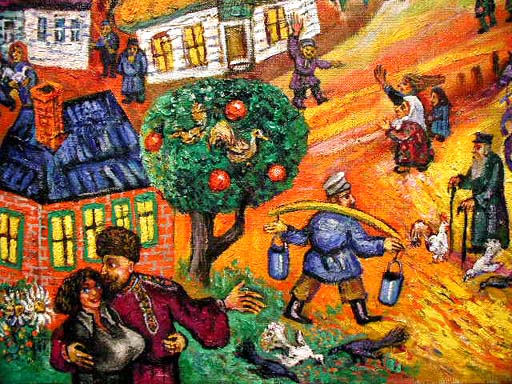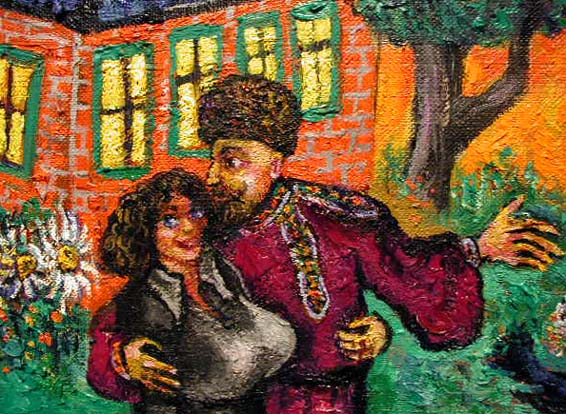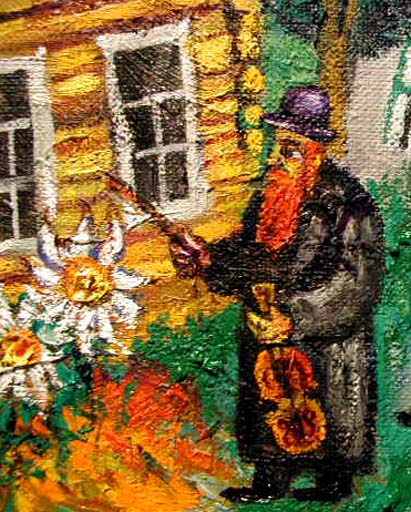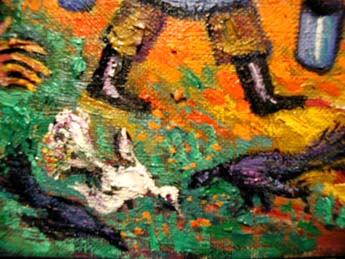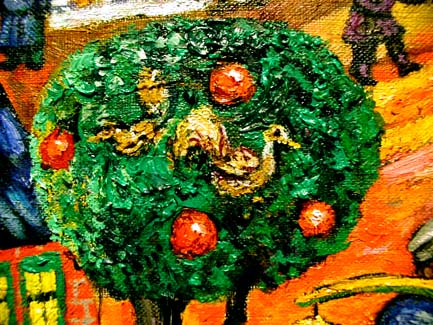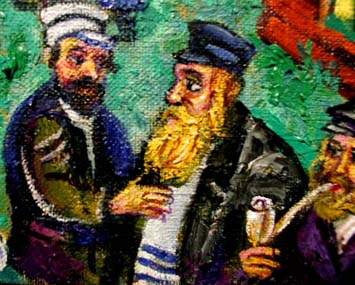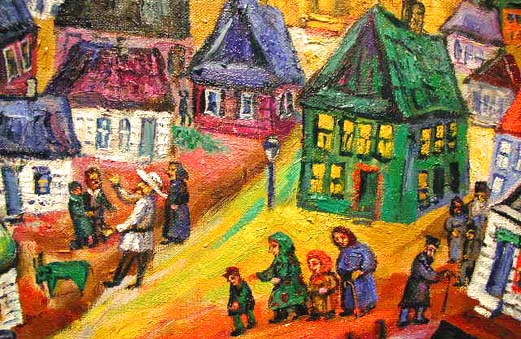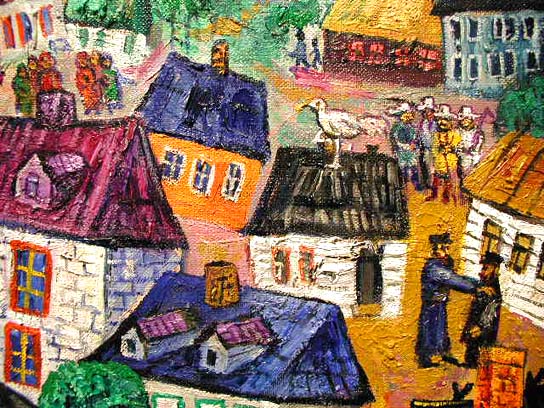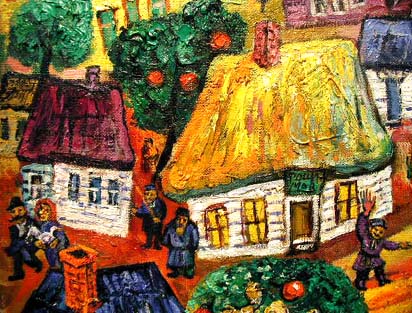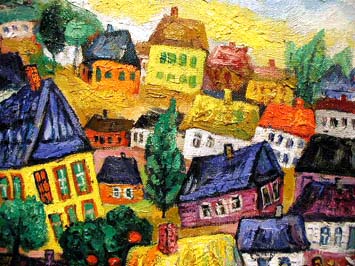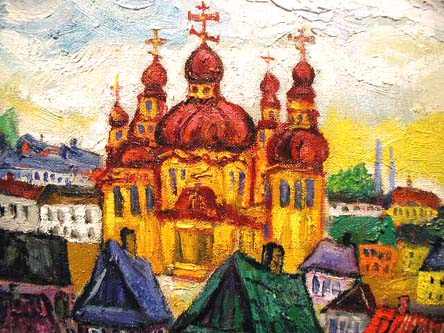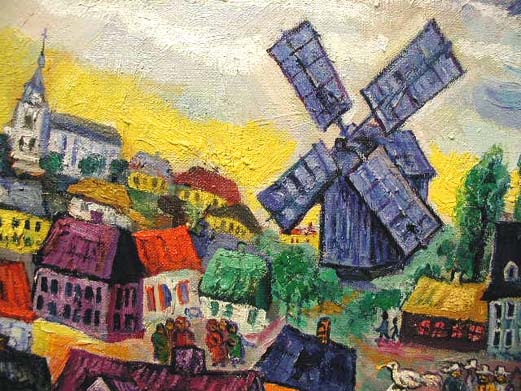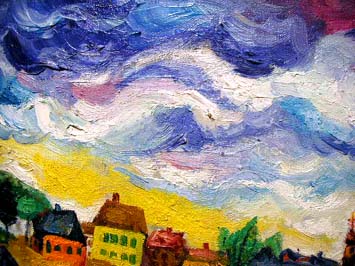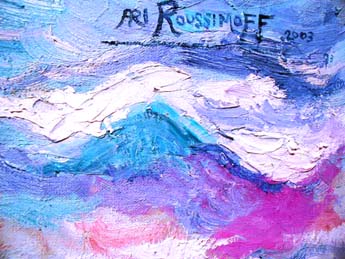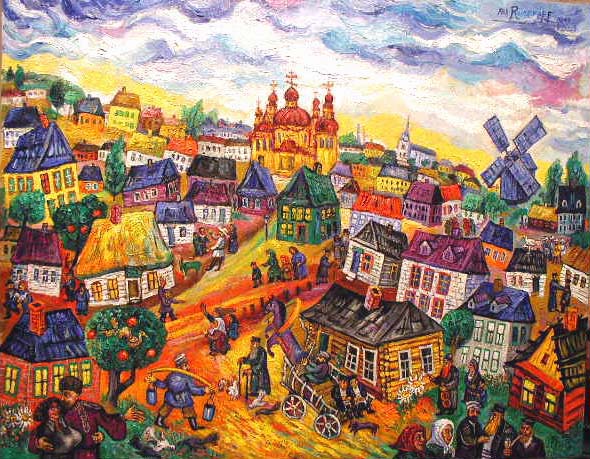 "SUMMERTIME IN THE OLD COUNTRY"
Oil on Canvas by Ari Roussimoff