THE GIFT OF A LIFETIME!
Introductory Offer To Capture One's Favorite Image in a Unique Painted Photo-Collage by the World Famous Russian-European Painter and Film Director Ari Roussimoff, the work of a celebrated international artist with over 75 exhibits to his credits!
Did you know that once the great Rembrandt was commissioned to paint a merchant's daughter? And so he did! Upon finishing the painting, Rembrandt called for the merchant to unveil the masterpiece. With much anticipation when the painting was unveiled, the merchant took one look at the completed painting of the master and upon seeing it, aghast, the merchant shrieked, "That looks nothing like my lovely daughter!" This has been a problem for centuries. But now it's different. The great Roussimoff has created a way of making your beloved photo into a painted masterpiece by using your own favorite representation of yourself or your loved ones, with your very own special memories integrated into the painting. What a unique, unequalled, and special gift. A one of a kind! Like magic, you will receive a uniquely original Roussimoff artwork, where the photographic image of yourself will be center stage. Something to be cherished forever!
Look at this!!!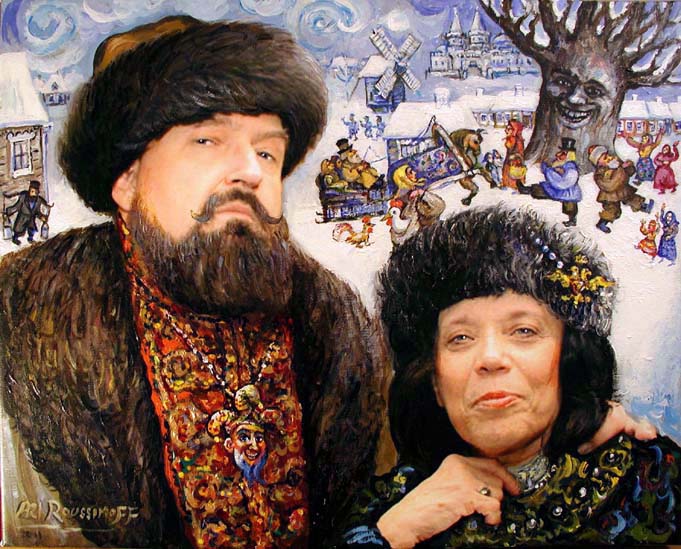 THE ORIGINAL PHOTO BELOW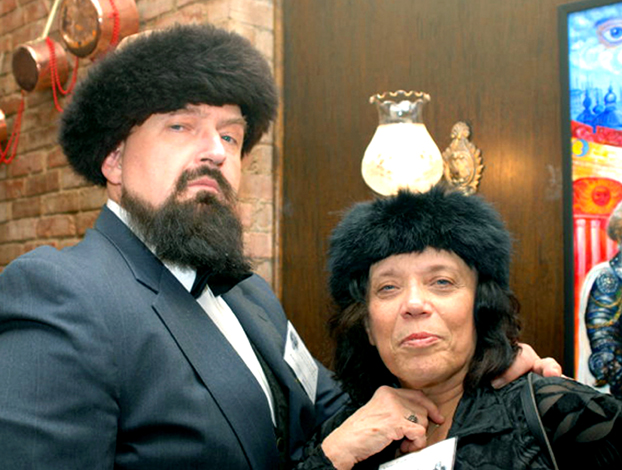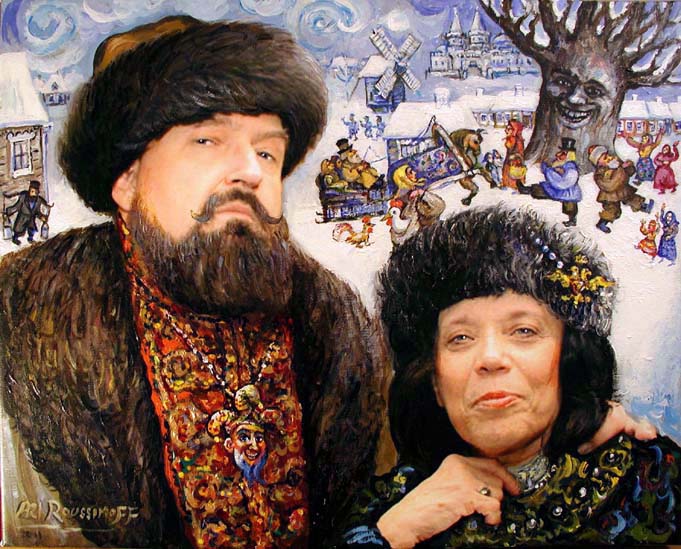 There are no limits to the imagination
THE DETAILS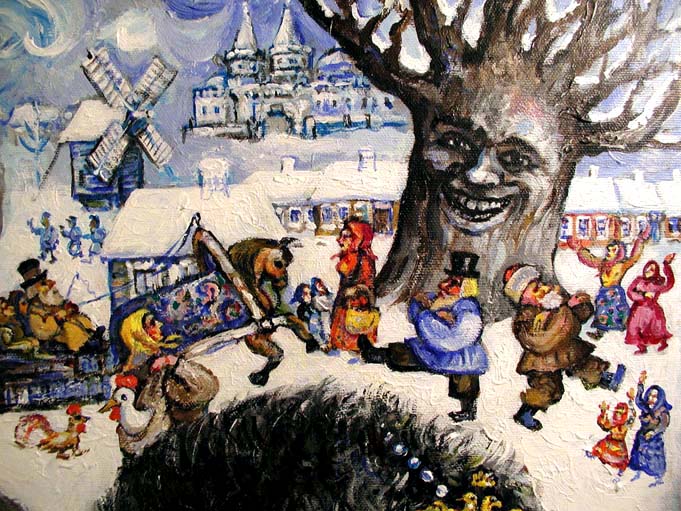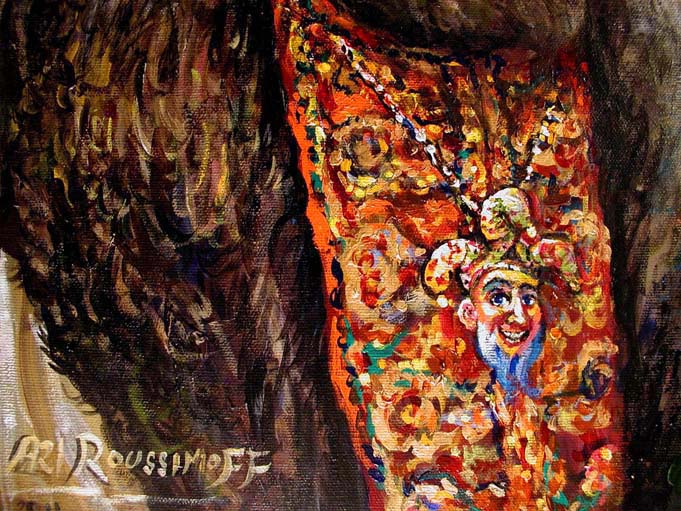 Here's how it happens. You just supply the artist with either a digital photo (jpeg) or a photographic print of either yourself or any subject of choice. You relay the type of setting, ideas or composition you wish the artist to create as a background for your selected photo. Once all is agreed upon, the photo gets printed onto a professional stretched 16 x 20 canvas. At that point, the artistry begins. Using acrylic colors, Roussimoff will create a visionary piece that will look different than anything else. It will become a portrait of the clients inner as well as outer self. While the faces are never altered, the composition is rendered in a way which perfectly integrates the photo with the painting. And no one is able to do this as beautifully and imaginatively as can Ari Roussimoff.
BELOW ARE SEVERAL OTHER EXAMPLES OF COMPLETED ROUSSIMOFF COLLAGE WORKS. BE SURE TO COMPARE WITH THE PHOTO AS IT WAS BEFORE THE ARTIST COMPLETED THE VISION.
PORTRAIT OF DIANA ON A MOTORCYCLE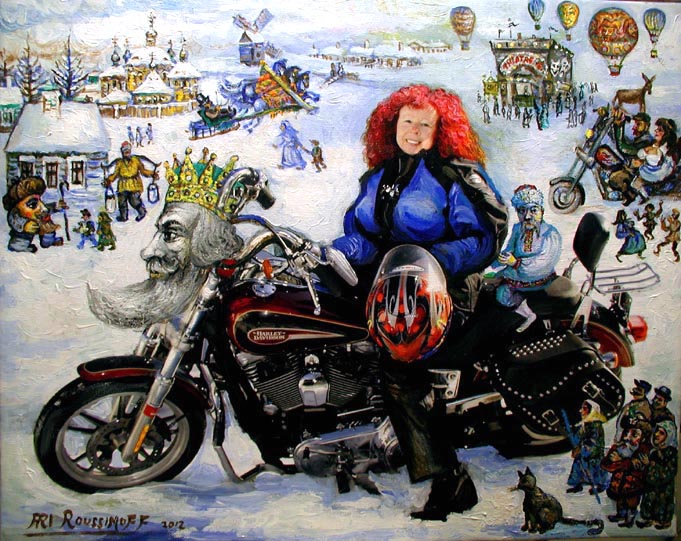 PORTRAIT OF A GRAND MASTER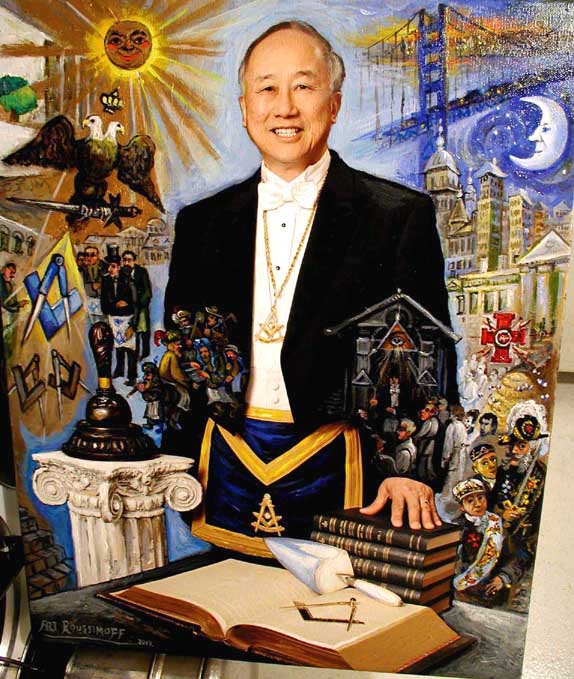 COMMEMORATING A MARRIAGE

THE DETAILS


Below is the photographic source as it looked prior Roussimoff's unique artistic makeover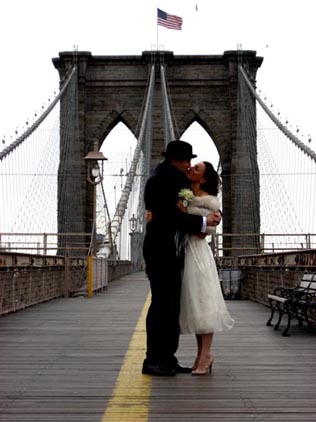 WEDDING PICTURE
Please note that the black spaces appear in this ad only to preserve the privacy of the client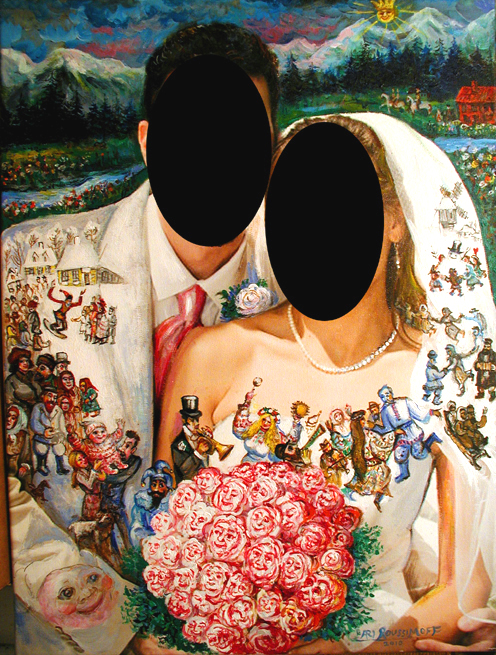 ROUSSIMOFF COMMEMORATES THE CHERISHED EVENT
SEE DETAILS BELOW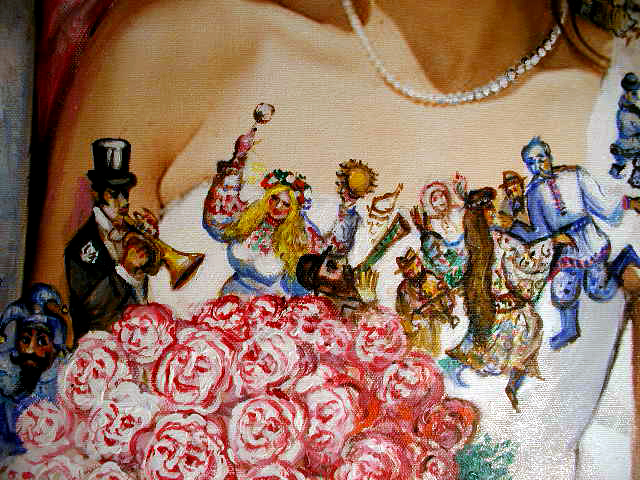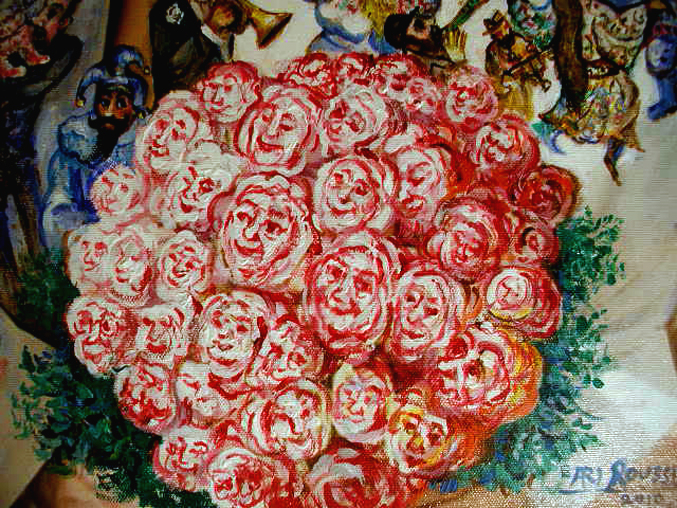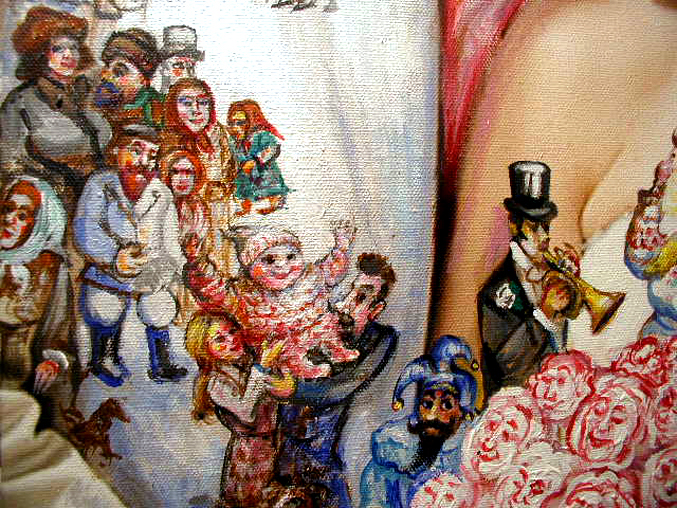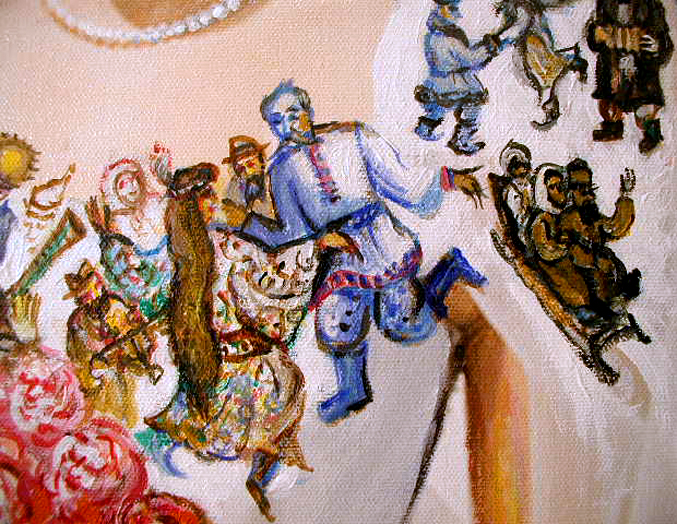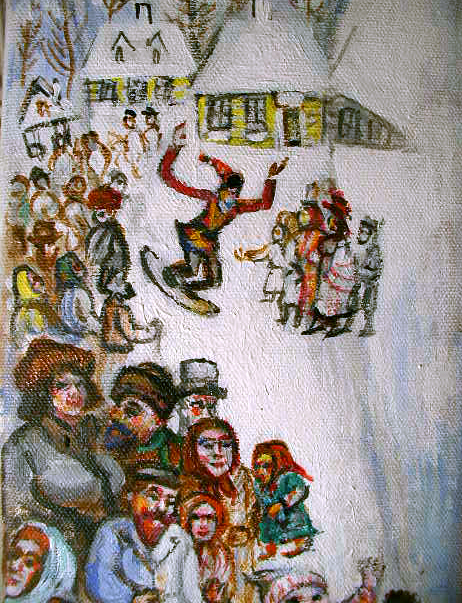 Below is the photographic source